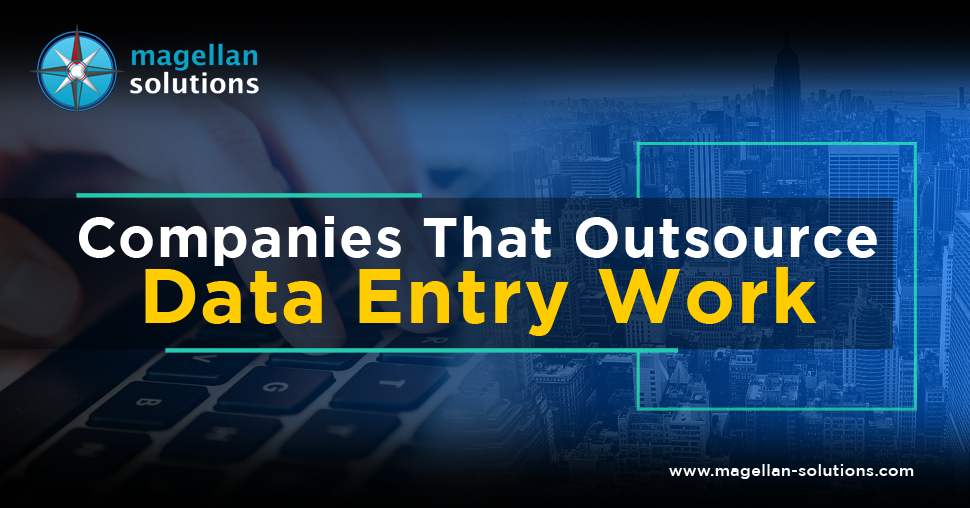 Companies That Outsource Data Entry Work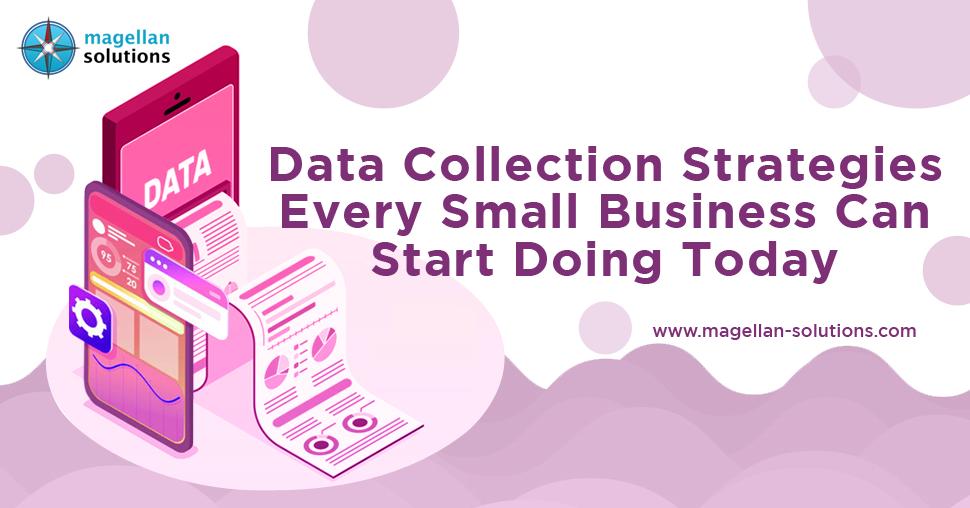 Data Collection Strategies Your Business Can Start Doing Today
Live Chat Statistics 2020 revealed that 79% of customers prefer chatting and getting instant answers. That is why chat support services are thriving as many companies resort to live chat outsourcing. Unlike other communication channels, live chat doesn't have lengthy back-and-forth interaction. Having a live chat option on your website gives you a competitive advantage. Customers demand immediate assistance at all times. They all want to get their queries answered instantly.
If you haven't implemented live chat on your website, you miss many opportunities. 
What Should You Expect From This Article?
This guide aims to provide you an understanding of live chat support as a customer service tool and why you should outsource it. As you go through this article, you will gain an in-depth knowledge of the following:
What is Live Chat Outsourcing? 
Live chat outsourcing refers to a service that allows businesses to interact with their customers through live chat support — a normal desktop messaging application integrated into a website. A chat usually occurs when a live chat box appears at the bottom right corner of a website. These automatic live chat messages operated by live chat agents encourage customers to ask questions about a service or a product. In return, customers get real-time responses without getting stuck on hold for hours on end. 
Some companies hire a live chat support team to have a faster response rate. This is because instant responses result in better lead generation. Aside from generating sales leads, live chat support is also an intuitive and proactive way to show customers that your business is accessible 24 hours. Without 24/7 managed live chat support, negative customer experiences may stem from an inefficient customer care service. 
Pros of Live Chat Support
Maximize conversion rates and sales
Live chat is an effective channel for converting visitors into valuable customers. Live chat can generate 3x – 5x more conversions said Comm100.com. It is also a fact that website visitors are more likely to convert to customers when they chatted with a real person said Intercom. It was also found that buying frequencies are higher among customers who use live chat. 
Maximizing your conversion rates and increasing your sales have made it easy through live chat. This is because live chat allows your web visitors to talk to your support staff and sales team. In this set-up, your team can take advantage of converting these visitors into paying customers and upsell to increase sales. 
Improve customer loyalty
Live chat makes you accessible in your customer's hour of need. When you are accessible, it becomes easy to build trust among your customers. When you assure your customers that you're there when they need you, they stick to your business and become loyal customers. For this reason, there's no doubt why live chat improves customer loyalty.
Identify customer pain points
Finding and solving customer pain points is indeed a challenge. Not all support systems can be reliable in undertaking this task. Email or phone calls, for example, may not be able to accurately identify customer pain points. This is because most customer concerns are only received by one team or individual.
On the other hand, live chat has a great way of recognizing customer pain points. Live chat can access all chat histories, which are useful in quickly learning customer pain points. As you review previous interactions, you can discover the problems or needs of your customers and find ways to address and resolve them.
Reduce costs
Many companies switch to live chat support to reduce costs. This is because this customer support channel is a lot more economical than other customer contact services. In fact, research from Forrester has shown that live chat is 17-30% cheaper than a phone call. It is said that implementing live chat support is less expensive than managing a call center. Training chat support representatives are basically included in the final price you pay.
You can cut a huge amount on your personnel costs through chat concurrency. This live chat benefit gives your support team multiple chats to work through at once. When they can handle more than three chats simultaneously, customers will not be stuck in a long queue. This could later translate to higher customer satisfaction.

Cons of Live Chat Support
Technological barriers
Some people are well-accustomed to traditional support systems. They may prefer email and phone support over live chat. This is because learning other types of customer service channels may take a few hours. To solve this problem, you must offer these people other methods of support. 
Bad mobile experience
If most of your web visitors are using mobile devices, this can be an issue. This is because not all mobile devices can support live chat applications. Also, live chat can't be fully optimized on small screens. To make live chat suitable on a range of mobile devices, adjusting the chat function can make a difference.
Time zone issues
Live chat support promises 24/7 customer support service. That being said, you need to address time zones and accessibility to determine whether you can deliver around-the-clock service. Otherwise, you may disappoint your customers who expect you to be responsive at any time of the day. For this, you'll be needing a service provider that is available 24/7.
Chatbot Integration
Chatbot supports some key areas of live chat. But some claim that chatbot can harm your customer service and reputation. This is because these AI-powered chatbots don't understand customers' urgency and only offer limited help. Also, they don't add a human touch to the conversation — which may result in negative user experience. 
Human connection is mandatory in customer service. Thus, when outsourcing live chat support, it's best to employ support agents rather than fixed chatbots.
Why Is Live Chat the Best Channel for Customer Support?
Call centers usually offer these common types of customer contact services — telephone, e-mail, and live chat. However, live chat has been widely used across businesses of all kinds. It's apparently because it is known for providing real-time customer service and boosting customer satisfaction.
You might be asking what exactly makes live chat the best channel for customer support. Let's walk through these handful reasons to further understand this medium of communication:
On-the-spot response 
Response time is crucial in providing customer service. When there is an immediate response, customers are more likely to have a seamless customer experience. This is where live chat takes advantage — providing nothing but on-the-spot responses at all times. 
There are certain ways to minimize response time via live chat. One of them is by using canned responses to send instant answers to your web visitors. Also, it is important to note that you can handle 5 to 6 conversations through live chat. This is possible if you have support agents who can handle multiple chat conversations at the same time.
Personalized customer service
Live chat can humanize your customer service. Unlike automated response, live chat has a way of making your customers feel connected. Your agent can personalize the conversation to make customers feel at ease with friendly voices. When customers receive personalized answers, they are more likely to develop positive experiences with your company.
Conversational support channel
Live chat could be your most conversational support channel. Unlike chatbots, live chat has support agents who can offer personalized services through empathetic interaction. Lack of empathy in customer service can hurt your brand and reputation. And this fact is what sets live chat apart from chatbots.
Also, live chat support can be even more conversational by implementing an omnichannel support solution. This is helpful for customers to reach you on their preferred channel whether it is live chat, social media, or mobile app. With an instant availability across various channels, it's easy to understand your customer behavior.
How Much Does an Outsourced Live Chat Cost?
The cost of customer support chat outsourcing largely depends on the country you are outsourcing. If you want to implement this support to your business, expect to pay between $15-$60 per month per agent. However, you can cut costs if you outsource to countries with cost-effective labor like the Philippines. 
It is important to note that as a business owner you are aware of call center pricing for chat support depending on which live chat software or live chat service you select. Here are types of outsourced live chat pricing to help you choose the best solution for your business' needs:
Free live chat
Small businesses who may want to try chat support outsourcing for the first time can opt for a day free trial. There are companies out there that offer this plan for free with only a limited number of chats per month or unlimited for a few days. However, if you subscribe to this plan, you will miss out on features such as targeted chats, chat transcripts, and reports. In this plan, expect to have only one agent who can engage in just 20 chats per month.
Pay per agent
As the name suggests, this plan will charge you based on how many agents were employed. To enjoy features such as full chat customization and unlimited chat history, it's best to subscribe to premium plans. If you are on a tight budget, you may opt for the cheapest plans that offer only basic chat customization and 60-day chat history. If you want to go for this plan, then expect to pay between $15-$60 per month per agent.
Volume-based pricing
In this plan, you will be charged based on your web conversation rate. To simply put, the more traffic your website gets, the more agents you need to hire. However, there is a downside to being dependent on your web conversation rate. If your traffic volume only generates a few leads, you might end up overpaying for live chat customer service. 
Cost per lead
It can be understood that this plan will charge you based on the number of leads generated. For example, your support team answers 20 chats but only generates five leads, then you'll only pay for those five leads. This type of plan works for clients who avoid paying services that don't yield good results. If you decide to avail of this plan, expect to pay between $15-$35 for every lead. 
What Should You Look for in Live Chat Outsourcing Companies?
When it comes to outsourcing, you will never run out of choices. However, the challenge is selecting the best service provider you can benefit from. You don't want to be caught off guard by a poor service provider. That's why below, we rounded up what you should be looking for in a chat outsourcing service provider:
State of technology and infrastructure

Choose a service provider that has access to reliable state-of-the-art equipment. This reflects a service provider's expertise in providing top-level service delivery. To guarantee that your operation can run smoothly, make sure they also have up-to-date equipment.

Cultural compatibility

Your service provider must understand your company's culture at all levels. This helps make communication easier for both of you. How you interact with each other can affect your project delivery, so see to it that you and your service provider are on the same page all the time.

Outsourcing competence 

It's important to choose a webchat outsourcing service provider that has the technical knowledge and project competence you need. This is crucial for the delivery of the services agreed upon. To yield good results, make sure you work with highly-skilled professionals who can share their expertise with you.

Industry experience

 Experience in the industry and its proven track records can help you assess a service provider. Review your provider by looking at the number of customers they have catered to and the number of projects they have handled. This can guide towards deciding whether a service provider is the best partner in the market.

Reasonable pricing

Choose a service provider that offers high-quality services at a reasonable price. You should also have a partner whom you can negotiate with to come up with the right deal. This is to make sure you're getting the best value for your money.
Who are the Companies that Benefit from Live Chat Support? 
The number of companies that are implementing live chat support has grown over the years. As of 2020, it was recorded that 67% of B2C businesses use live chat support. This number proves that live chat is now at the forefront of customer support. To give you an insight into your live chat implementation, we have put together some of the biggest companies that maximize the power of live chat support:
Nikon
Toys "R" Us 
HP 
Shopify
Nordstrom
Canyon Bikes
Goldsmiths
ModCloth
Harvey Norman
Warby Parker
Live Chat Outsourcing in Philippines
The growing trend towards outsourced live chat services is on the rise. This will surely set a fierce competition among outsourcing destinations. But the Philippines, the world's largest destination for business processes outsourcing, has a better competitive advantage. 
Being recognized globally as one of the largest English-speaking nations, the Philippines is indeed an ideal location to outsource live chat agents for your website. The country's large pool of highly-skilled professionals will provide you only the highest quality assistance to guide your customers to reach a buying decision while increasing your sales and conversion rate.
The idea of adding live chat to your customer service channel could be overwhelming. However, you need to give it a try if you want to take your customer service a notch higher. Do you want to improve the support experience of your customers online? Fill out the form below to get a free consultation.
TALK TO US!
Contact us today for more information.