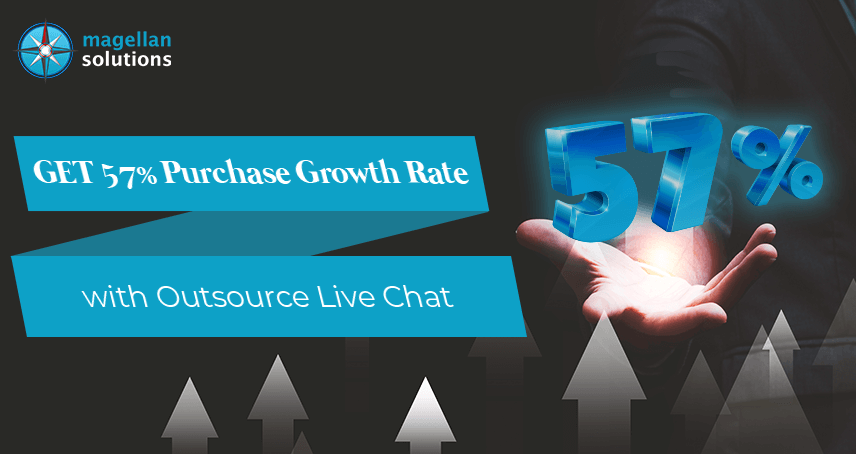 Get 57% Purchase Growth Rate with Outsource Live Chat
Basics of BPO Outsourcing For SMEs
Are you on the hunt for a dependable and cost-effective partner to manage your call center and business processes? Are you keen on enhancing your customer service, reducing expenses, and taking your business to new heights? Would you like to collaborate with a company boasting over 17 years of experience, a thousand plus agents, and a roster of 100+ satisfied clients from across the globe?
If you answered "yes" to any of these questions, then it's time to meet Magellan Solutions. We're not just any ordinary outsourcing firm – we're the caring, growth-focused ally your business needs. Discover how Magellan Solutions can be the driving force behind your business expansion!
Comprehensive Call Center Services
Our repertoire includes a wide array of inbound and outbound call center services. Whether you require top-notch customer support, technical assistance, order processing, appointment setting, lead generation, or telemarketing, we've got you covered. From handling routine inquiries to managing complex transactions, we're your trusted partner.
Back-Office Expertise
Magellan Solutions offers back-office and data processing services that span various domains, including accounting, finance, legal, medical billing and coding, transcription, data entry, and more. No task is too mundane or specialized for our skilled team.
Multilingual Proficiency
Our agents are proficient in English and other languages, enabling us to cater to diverse markets and cultures, from the US to Europe to Asia.
Cutting-Edge Technology
We employ state-of-the-art technology and systems to ensure the security, quality, and efficiency of our services. Magellan Solutions is ISO-certified, HIPAA-compliant, and PCI-DSS-secured. We're equipped for excellence with advanced VoIP equipment, CRM software, IVR systems, and more.
Flexible Pricing
We understand that budget flexibility is essential. That's why we offer competitive pricing options tailored to your specific needs. Whether you require dedicated or shared services, we've got your financials in mind. Plus, you can scale up or down as your needs evolve without overcommitting.
Consultative Approach
We approach solutions with collaboration and consultation at the forefront. We listen intently to your goals and challenges, analyze your unique situation and opportunities, design and implement tailor-made solutions, and continually monitor and enhance our performance to meet your evolving needs.
Experience the Magellan Solutions' Way!
Here's the clincher: don't just take our word for it. Experience firsthand how Magellan Solutions can elevate your business.
Reach out to us today and enjoy a complimentary 60-minute consultation. It's an opportunity you won't want to miss!
Partner with Magellan Solutions today – your trusted ally in call center and BPO projects.  We're eager to hear from you and look forward to propelling your success in the call center and BPO services world.