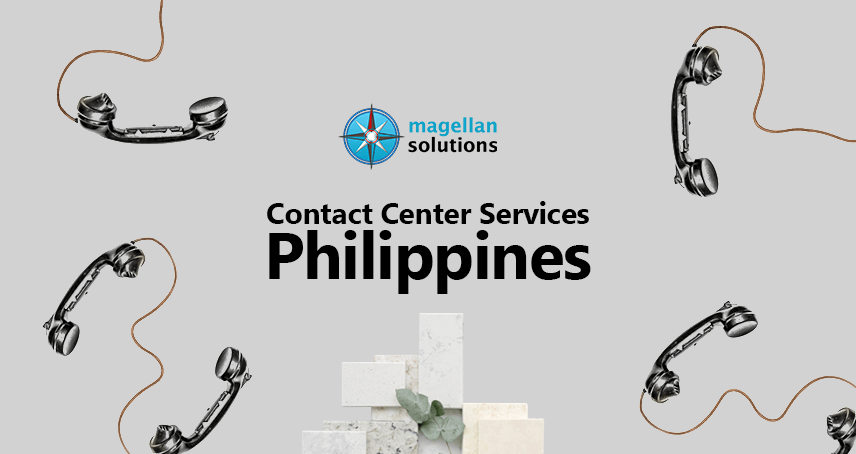 Contact Center Services Philippines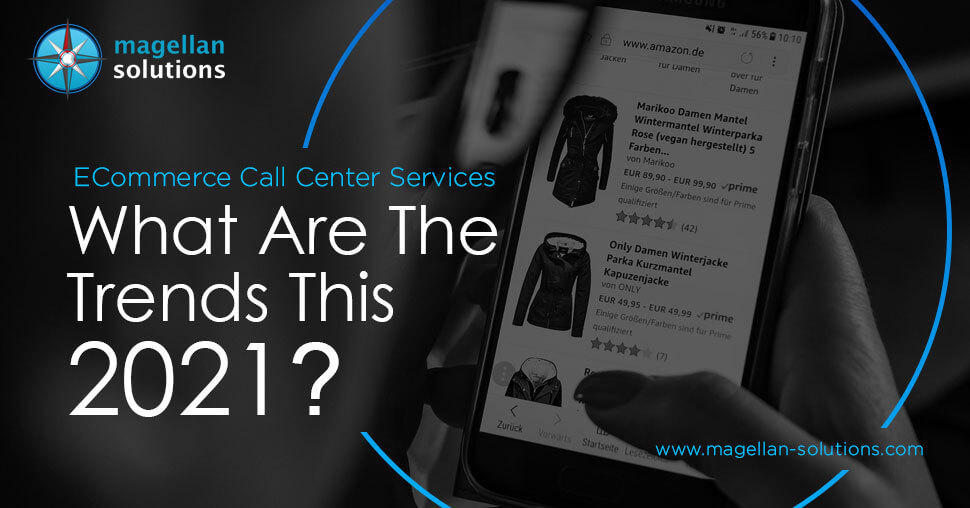 ECommerce Call Center Services: What Are The Trends This 2021?
Different types of telemarketing
that Magellan Solutions offer
Our outbound telemarketing service bridges the gap between you and your target markets. Small enterprises use this traditional way to grow their business. This direct interaction has proven effective. It allows telemarketers to ask questions. They also gather feedback. Lastly, they address any problems that may arise.
These services help in finding new prospects without the hassle and stress.
Lead generation
This is a marketing process of capturing interest in a product. It allows companies to find potential prospects. Candidates are qualifying individuals considering their profiles, interests, and their demographic data.
Lead generation's purpose is to develop sales through found clients. Clients who are most likely to buy services or products.
Sales
This is a telemarketing service. Trained agents persuade to close deals via phone calls.
Sales in telemarketing are also known as "telesales" or "inside sales."
Surveys
The initial stage of companies starts with telecalling. They use this to gather customer surveys to understand them better.
Inbound
Inbound calls are inquiries about the products and services offered. Often pertained to as a "warm" call, customers start as the first contact with the company. It enables customers to inquire during a time that best suits their interests.
Unlike outbound, warm calls could yield higher profitability in the long run.
Outbound
Outbound or "cold" calls raise awareness about your products to targeted audiences. Calls are between the agent and prospects you've never been in touch with. 
These unsolicited calls convince customers to make a purchase.
Expand with the benefits of
telecall-ing business
Who is the perfect service provider for such services? Outsourcing comes in as the most logical option as an answer. 
Gain more as you work with us:
Concentrate on core business. We instead set up the call center department, saving you the hassle.

Cost-reduction while still expanding your business.

Work with targets. Generate leads with our dedicated telemarketing team.

Have infinite access to multilingual Tele-calling services.
What we use as a contender for
telemarketing solutions
Many industries rely on outbound for revenues. Some of these companies are Uber, Fortune 500, Twitter, and other growing start-ups.
Outbound calls generate leads and sales. It alerts customers of new products and offers.  Not only are cold calls for sales. It is also used for meetings, conference calls, or for gathering business surveys.
Telemarketing companies, like Magellan Solutions, use software such as:
InsideSales

– Rebranded as XANT. It is

a sales model for industries selling high-ticket items.

Aavaz

–

Created to serve small businesses design and launch efficient calling campaigns

SafeSoft

–

Use in maximizing both inbound and outbound calls.

Mojo Dialer

– List dialer wherein agents load their data files into Mojo. After they select which list to call and begin smiling and dialing. 

Freshdesk

–

An online cloud-based customer service software. It provides help desk support with all smart automation.
ICT

–

Application suites bundled together as a package.

Vocalcom

– Includes phone, email, SMS, web, chat, and social media in a single interface. 

RedCloud

–

Solves the cost to businesses globally caused by cash and cash management. 

Voicent

– VoIP software application that offers predictive dialer software product, Agent Dialer.

VanillaSoft

– A

sales engagement software for inside sales. It helps development reps for processing data.

Ytel

–

Includes different modes of communication such as SMS, voice, email, and direct mail.

Five 9

– Used for

inbound, outbound, blended and omnichannel contact centers world-wide.

Call Fire

–

Helps business with virtual a many things. Phone numbers, IVR, voice broadcasting, mass text messaging services, and power dialing. 
All data gathered is being stored through the help of these softwares. Data can be accessible by any member of your management at their convenience.
We know it takes a lot of time and company resources for hiring an in-house team. So outsourcing with us is the best decision you'll ever make.
Fill up the form below and let's talk business.
TALK TO US!
Contact us today for more information.