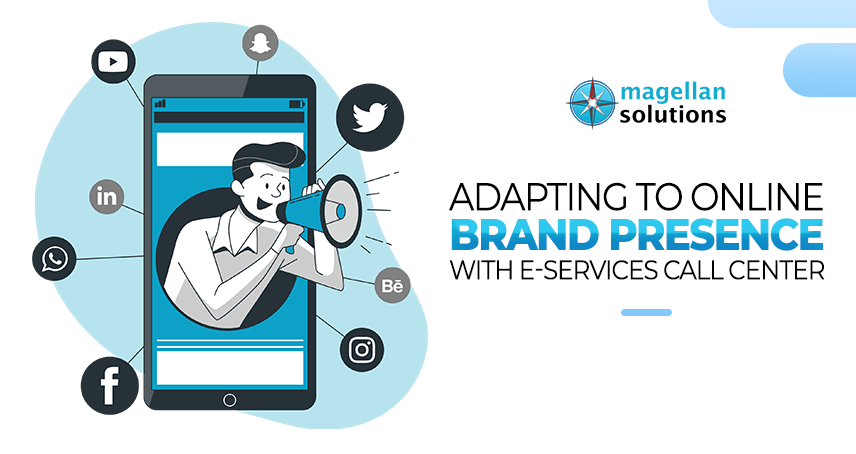 Adapting To On Online Brand Presence With Eservices Call Center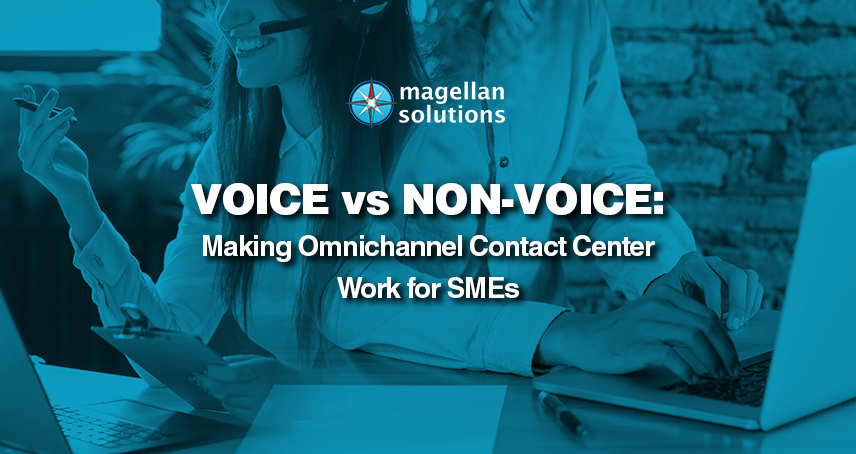 Voice vs Non-Voice: Omnichannel Contact Center for SMEs
With the continuous advancement in technology, some businesses find cold calling irrelevant. Conventional this technique may be, the benefits of cold calling are undeniably helpful to companies today.
Making brands familiar with your business alone is quite challenging. What more if you convince them to purchase your products and services?
Why Do Businesses Still Do Cold Calling?
It is evident that businesses still do cold calling simply because it works for them. It is still effective if done right. Cold calling for businesses is more than just about converting lead generation into sales. It has a lot of other uses that help businesses. Nowadays, there are times when they also use it to gain important information about a specific potential client. This includes its people and its operation. Some also use it to ask questions for their market research. It helps the brand to land on the ideal marketing approach and strategies. 
Cold calling still works for a lot of giant industries. Some of these are insurance, telecommunications, legal services, utilities, banking, travel, eCommerce, and many more. Many customers of these businesses are still interested to hear good deals from them. Examples are members' only experience and huge discounts on their favorite products or services, especially those from luxury stores.
What are the Benefits of Cold Calling?
While cold calling continues to get a divided opinion from different brands, whether or not it is a great way to get potential clients, it remains a relevant part of marketing strategy. If you are considering using or adding this approach to boost your sales, better understand the cold calling and some of its important benefits to consider that may help you make more sales as long as you know how to properly implement it.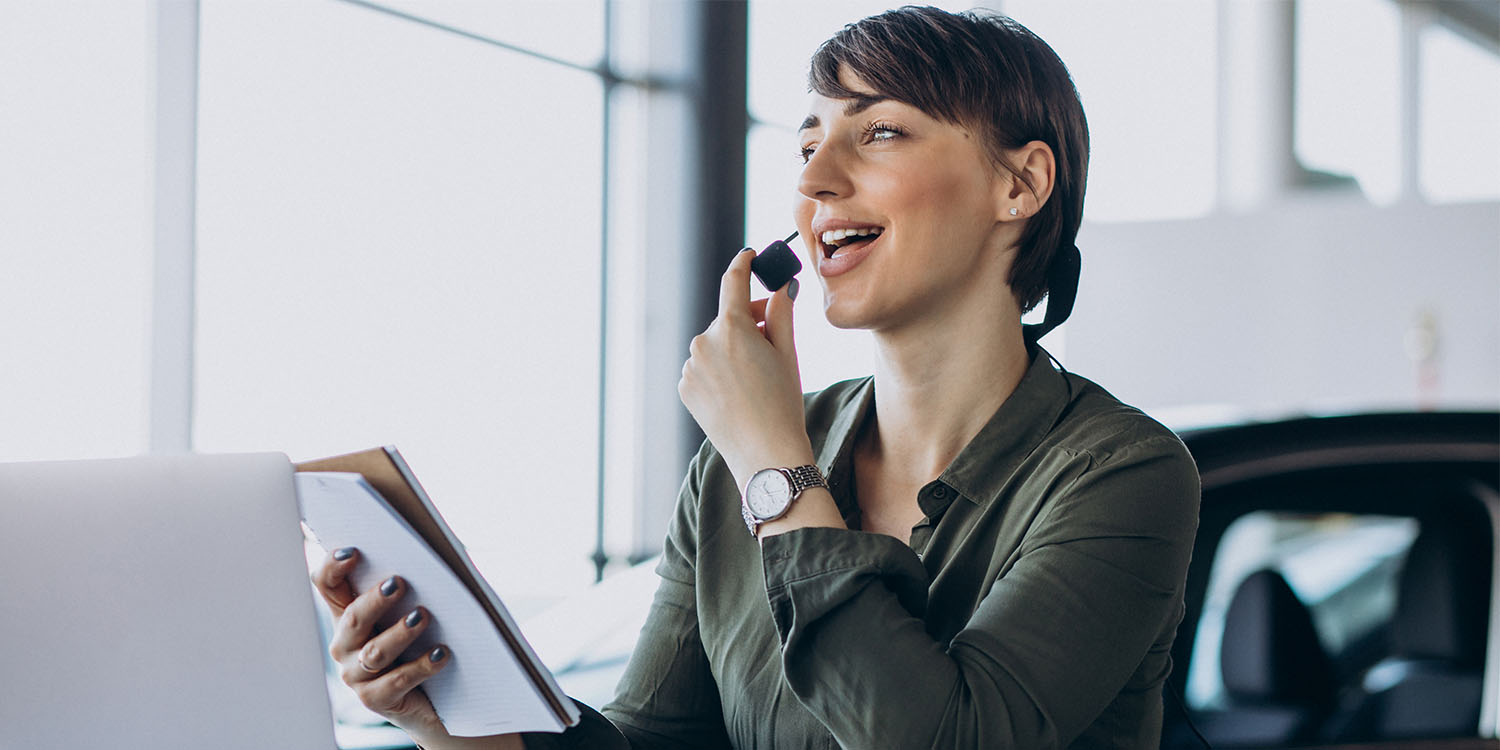 Helps Identify Your Targets
One of the first benefits of cold calling is it helps you identify your targets. But before making a call and engaging with your prospect, remember that you need to know what your goals are initially. It is ideal to prepare a set of customized questions based on the basic information about them. The main goal here is to communicate with an actual human and get the information you need about their organization, such as the right people to talk to about specific business concerns and a deeper understanding of their business. Better if you know some cold calling sales techniques you can use for a better communication experience. And using the information you got, you can recognize which brands to target the most.
Helps You Gain Insight
If you have questions and are wondering why some things are not going well as planned for your business, you can use cold calling to do campaigns and get insights concerning these matters. One of the reasons that you might identify causing this problem is maybe you are reaching out to the wrong set of brands and people. All the responses from the recipients can give you plenty of insights that can help you narrow down what's confusing or irrelevant in your process. You can pinpoint the problem and take significant steps to end up with the best solution to the problem.
Master Your Craft
Not everyone is born to have and be great at different sets of skills. You need to train and hone your people to be exceptional in doing it. Becoming confident and comfortable speaking to potential clients through cold calling can take a while, but the experience can greatly help you master your craft. It can also help you deliver well your value proposition to prospects. It allows cold callers to practice your sales pitch up to the point when it will sound natural to them. Remember that businesses like to deal with brands that seem professional on how they do things, even the most basic part of the business. Aside from these, you will also know if your pitch needs a bit of adjustment as you have the opportunity to gain real-time feedback.
Make Your Business Look Real
Having human interaction makes a business look more genuine and professional. You can get relevant information about your prospect by making human connections with them. They will be more willing to provide you with more valuable information. People and businesses tend to trust brands that provide human communication more than the ones that are automated. Showing that you are communicating as an actual person is one of the best ways to get potential clients and increase your conversion rate. 
In addition, human interaction is important, especially in business to business cold calling. You can get an idea of the personality of your prospect. It might help you build a business relationship and think of a strategy on how to approach them in a way that will surely get their attention, such as a sense of humor.
Increase Conversions
Some brands still utilize cold calling for their business simply because they are getting the advantages of cold calling. It includes an increase in conversion rate. Aside from it, it might help increase the leads and improve its quality. 
Like in any other field, the staff is one of the factors that affect the choice of a decision-maker, whether or not to purchase your products or services. This is why your cold calling agents must be equipped with adequate training before making them do the process. Make them understand the importance of cold calling and some of the cold calling techniques. It would also help if you tell them that immediate response to a potential customer might help move you one step closer to closing a deal and getting a sale.
You Can Reach Out to New Customers 
You are doing cold calling because there are customers who are not aware yet about your products or services. They have never visited your website or anything about your business before. They didn't know about your existence or your business never came across them. It may not be an ideal way to connect with businesses, but you can form new bonds and strengthen a business connection through cold calling. Cold calling lets you expand your business to a certain extent if your sales professionals are great at communicating ideas to people of different cultures. It is ideal, especially that it is easier nowadays to make international phone calls.
Hassle-Free and Economical
If you are trying to find the most cost-efficient technique to boost your sales and introduce your products and services, you are lucky as it is one of the benefits of cold calling. You will still need to spend on calls and software, but still cheaper than other methods. Most of what you need will be the knowledge about your business and your products or services. Another advantage of it is that it can be done anywhere, from home, office, or on the road. You can make sales regardless of where your team is located. You can even do it any time of the day as all-time marketing means more opportunities.
Little to No Support Structure
Referrals do not always come in handy if you are planning on relying on it. There will always be some negative feedback as you cannot always please everyone. This is one of the reasons why some businesses do cold calling. Cold calling is quite an easy marketing and sales strategy for businesses. Here, you don't need a lot of people in your team to make it successful or convert leads to sales. All you need is a group of people who know how to handle customers or clients well.
Gives You Instant Feedback
Cold calling is one of the marketing strategies that guarantee instant feedback from prospects, no matter where they are. You can optimize your products or services according to the needs of the customers based on these comments. Therefore, cold calling does not only allow you to introduce your brand and get sales. It also provides you with instant reviews about your products and services.
Cold Calling Thoughtfully
As you do cold calling, remember that it is important to avoid a tone that may sound deceiving as with scam being everywhere, cold calling gained quite a not so good reputation. Well-created sales scripts that exude friendliness in combination with well-researched cold calling may lead to boosting your sales. It still proves to be instrumental in promoting your products or services if you could utilize it properly for your brand.
Although it is a conventional method of sales and marketing strategy, it is true that it still has strong relevance to businesses in various industries up to this day because of the many benefits of cold calling. But if you truly want to be successful with it, you need to be aware of its biggest disadvantage. It is time-consuming as you need to engage with customers, make them interested in your products or services, and find a way to convince them to purchase. Moreover, it can get complicated real quick, especially if sales is not your forte. With this, one of the best options you got is to outsource as service providers are knowledgeable of this specific area. 
TALK TO US!
Contact us today for more information.