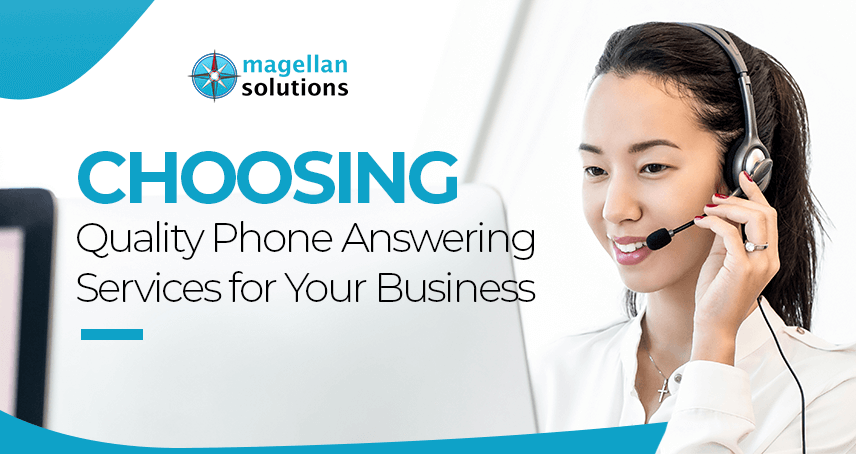 Choosing Quality Phone Answering Services for Your Business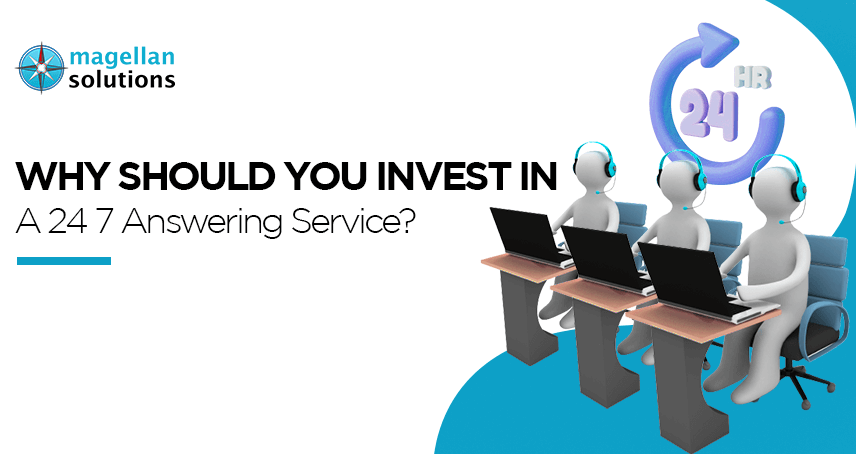 Why Should You Invest In A 24 7 Answering Service?
Understanding the Differences: Omnichannel Vs. Multichannel
Omnichannel and multichannel are two marketing strategies that should not be misinterpreted. 
Though both focus on the use of multiple channels to reach consumers, its differences and resulting strategies lead companies down to different paths.
Multichannel
Omnichannel
Definition

One interacts with potential customers on different platforms.

It is the multichannel sales approach that gives customers an integrated shopping experience.

Platforms

• Print ad

• Retail location

• Website

• Promotional event

• Product's package

• Word-of-mouth

• Brick-and-mortar store

• Phone

• Online shopping from:

      – Desktop

      – Mobile device
Success stories of businesses that outsourced to an
omni channel BPO
Each piece of the consumer's experience should be consistent and complementary.
So what does a seamless omnichannel for small business look like according to successful companies?
Target partnered with Pinterest to integrate Pinterest's Lens into their app.
An example of omnichannel marketing is the use of Pinterest and a smartphone. You can snap a photo and have the Target app show them a related item for purchase. 
It was the first time that Lens was integrated into another brand's app. 
As a result, customers easily see what they want to buy from Target or if there are any similar or related items they can add to their purchase.
Using this strategy, Target increased its sales to almost 10%.
Singapore Airlines partnering with AOE integrated airports and shopping malls.
It's not just retailers who can have omnichannel experience with their customers. Believe it or not, aviation companies like Singapore Airlines can create a customer-centric omni experience. 
The airlines partnered with AOE integrated airports and shopping malls for airport solutions. Singapore Airlines took both offline and online experiences by fusing them together to better their customer experience. 
As a result, customers can easily shop, pre-book, enhance in-flight options and earn loyalty in real-time.
Sephora and their Beauty Bag accounts.
Even brick-and-mortar stores can have their own omnichannel strategies for a better customer experience. One example is Sephora.
Sephora is a brand that is consistent with beauty tips, informed salespeople, and free makeovers. Of course, product trials are also one of their assets. 
Online customers can use their Beauty Bag accounts. Through this, Sephora can track purchases, scan items in the store, watch tutorials, make a wish list of their desired products, among others. 
This affected Sephora making them the #1 beauty retailer to gain an approximate 100% increase in overall mobile orders.
Bank of America making online banking possible.
Another non-retailer brand is the Bank of America (BOA). Fintech companies could offer a seamless customer experience with a physical bank transaction, online transaction, or ATM withdrawals.
BOA has utilized omnichannel experience. They started by hooking up to free Wi-Fi as they continue their banking processes. 
Furthermore, by utilizing an omnichannel marketing strategy, BOA was able to launch a 'Robo-branch' initiative. Customers do not have to wait for a teller at this time. Instead, they can discuss their concerns with a robot or machine. Essentially, the conversation, issue resolution, and experience are on par with speaking with a real person.
Taking advantage of the Robo-branch', it could shorten the process once an available teller jumps in to fix the problem. They can easily look back at the data that the machine gathered from the customer.
Disney makes the childhood dream a better memory.
According to Hubspot, Disney has gotten their omnichannel experience right, down to the smallest details. This makes them one of the most popular vacation spots so far.
Disney's seamless customer experience starts with their website before moving on to the My Disney Experience tool. This can be used for planning every trip detail.
Once at the park, the customer will have an option to use an app. This app can help you figure out the rides and attractions. Additionally, a wristband – The MagicBand – given upon entrance allows you to:
Unlock your hotel rooms

Enter parks

Check-in at FastPass entrances for rides

Get photos

Charge food and goodies to the hotel room
The Best Tech-Savvy
Omnichannel Call Center for SMEs
Today's customers are very tech-savvy. Which is why we believe that we are the best suited partners for your omni channeling services.
Magellan Solutions is a business process outsourcing service provider that allows our employees to use several isolated channels to communicate with customers. This feature allows us to help your business experience significant progress through multichannel service provision. 
More channels mean more ways for you to introduce and sell your products and services to your business prospects. Leave us your information below for a quote on our omnichannel services!
TALK TO US!
Contact us today for more information.