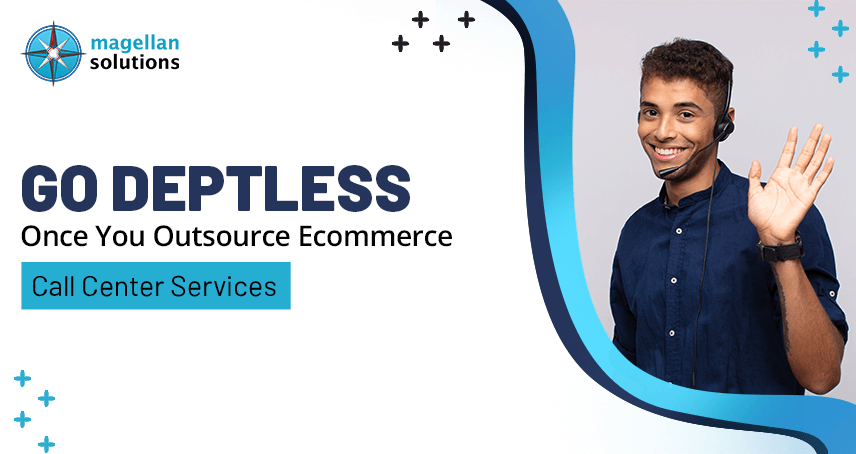 When in debt, outsource your
ecommerce call center services
Covid 19 has taken a toll on all businesses as the globe spiraled into lockdown.  Because of this, bankruptcies and closures caused a lot of retail declines. 
In the first half of 2020, BDO USA reported that at least over 20 big retailers have filed for bankruptcy protection until August. Also reported is that bankrupt retailers have closed almost 6,000 stores just before 2021. The majority of the closed-down stores were of the apparel businesses. A commodity that consumers found less important as they have been staying indoors for the most part of 2020. 
A lot of these retailers are still keeping their websites up and running, encouraging consumers who are stuck up at home to order online instead. But it is unclear what kind of demand they are seeing for items such as apparel and home goods. 
On the other hand, retailers such as Walmart and Costco have experienced an increase in demand. Essentials such as food, medicine, and cleaning supplies have seen a surge in demand due to the pandemic. 
Bankruptcy doesn't necessarily mean out of business. It's just that the pandemic has been destructive in all angles for most retail industries. And with the destruction, businesses are forced to remodel and be able to pick themselves up from the sudden decline. 
In the US, there is Chapter 11 or the Bankruptcy Code. Chapter 11 is typically used to reorganize a business, which may be a corporation, sole proprietorship, or partnership. A case filed under chapter 11 of the United States Bankruptcy Code is frequently referred to as a "reorganization" bankruptcy. This version of bankruptcy gives the debtor a fresh start. 
What do you gain when you
outsource ecommerce customer service 
Have you decided to outsource ecommerce development? Be sure to hire a competent team of designers and developers who can easily tweak your site.
Magellan Solutions offer the following for your websites:
Images and Artwork
Graphic Design – Designs brand identity and makes you stand out.
Product Photography –  Visually appealing images receives a positive response
Marketing Support
SEO – This allows your site to rank in the pages of Google using keyword phrases.
SEM (PPC) – These types of ads are located on the top, bottom and side portions of the web page.
SMM – Using social media can help generate leads for your online store.
Email – The use of automated tools equip you with the necessary data. 
Copy and Content Creation
Content Marketing – Create valuable content with effective delivery results. This also brings SEO-know-how while incorporating Google practices.
Copywriting – Expect to generate exposure, leads, and sales. This includes product titles and descriptions, as well as email and newsletter content.
Customer Support
Administrative Tasks
Data Entry – It includes adding and deleting products from the inventory. This is also where you update product details, photos, etc.
Inventory management – Monitor and update supply availability.
Order Processing – Includes invoicing, order entry, and shipment.
Shipping & Fulfilment
Financial Duties
Bookkeeping – Reviewed by those who have a steady background and understanding of the financial aspect.
Accounting and Payroll – Includes handling the different taxes. Best left to those who can review and keep things in order.
Ecommerce outsourcing
at Magellan Solutions
The BPO industry in the country has expanded over the years. You no longer have to worry about fully giving up control of your projects. Instead, you could take advantage of outsourcing for your company. Even if the team is under the Philippine BPO company, you are the only one who manages them the way you want. Managers would only serve as mediators.
eCommerce Call Center Services We Provide:
As a successful webshop owner, you're bound to encounter the limits of what you do just by yourself. That's why we want to get to know you and your objectives. 
Find out more about our multi-channel capabilities and call center services. Leave us a quote today!
TALK TO US!
Contact us today for more information.