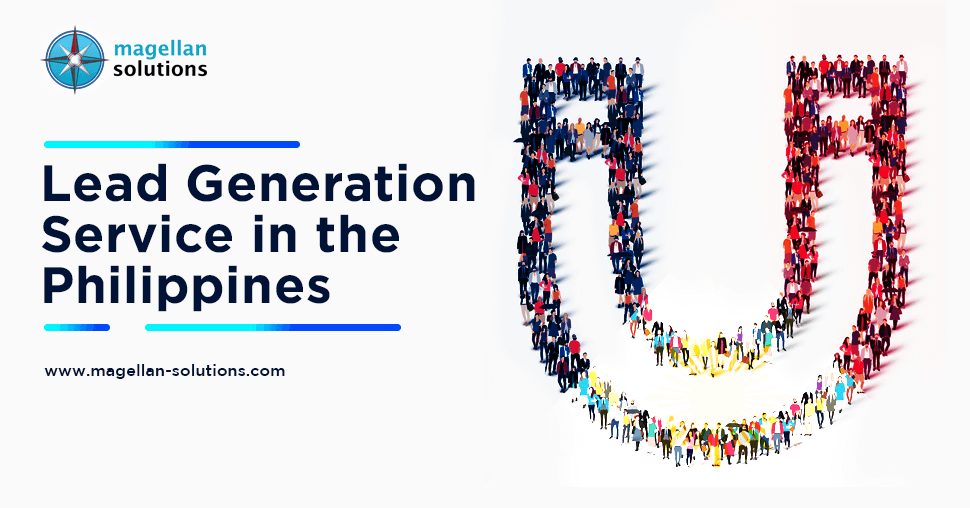 Qualifying and generating leads plays an integral role in retaining and expanding a company's client base. But sourcing these leads take time and effort and is oftentimes relegated to the most junior staff in the company. Outsourcing lead generation to a third party fixes this. The outsourced company has the skill and the manpower and is given priority unlike  This helps keep the business sustainable in the long-term. Lead generation is a challenge that requires the involvement of a reliable call center with professional staff.
While there are companies that have in-house lead generation teams, the task is commonly outsourced to external call centers. Doing so gives them access to the service provider's call lists, software, best practices, and human capital. It also lets them cut back on expenses since outsourcing allows for drastic cost savings.
Outsourcing Lead Generation to the Philippines
Outsourcing to the Philippines, in particular, translates to scaled-down expenses. The relatively low exchange rate of the Philippine peso lets companies stretch their budget and optimize resources. Compared with other offshore destinations in the region, such as Thailand and India, doing business in the country is more affordable in terms of office space and median salary. Since the local business process outsourcing (BPO) industry is fairly saturated, the competition gives service providers the incentive to offer affordable pricing models.
Outsourcing to the country also lets companies tap into a talent pool of call center agents, a large number of whom have a strong background in sales and customer service. Filipino agents are hired on the basis of their fluency in English and years of professional experience in voice services. In other words, they have a lot of skills and insight to bring to the table.
The Lead Generation Processes
1. Alignment
The product development, sales, marketing, and customer service teams must agree on the lead management process, criteria, and benchmarks, as well as set monthly, quarterly and annual goals that they should adhere to. They must also decide which tools to use for capturing and managing leads. This ensures that all teams involved are on the same page.
2. Lead intelligence gathering
Once a list of buyer personas and their corresponding buyer journey has been established, sales and marketing must agree on criteria for lead segmentation. They may gain this information through landing pages, as well as pages and events that can help them keep the lead profile updated throughout the buyer journey.
3. Lead segmentation
Based on set criteria, teams establish marketing automation workflows to distribute leads to lists, using qualifiers such as job title, industry or market segment. These lists may be used for lead nurturing, as well as a campaign targeted at a specific segment.
4. Lead nurturing
Leads that enter the sales funnel are observed and influenced by being shown content on the basis of their buyer persona. Content can be sent through email campaigns and website messaging. As they consume content, leads should be guided to different segments via marketing automation workflows.
5. Lead generation
This involves the capturing of qualified leads by way of targeted, good quality content. This covers inbound marketing and demand generation.
6. Lead assignment
Using marketing automation workflows, inbound leads are turned over and assigned to the appropriate sales representatives when they trigger behaviors, such as requests for product demonstrations or obligation-free trials. Leads are assigned to sales representatives on the basis of segmentation rules and criteria, like industry or territory for instance.
7. Sales
Sales representatives refer to agreed-upon criteria, benchmarks, and sales goals, as well as make use of customer relationship management (CRM) tools in order to appraise and reach out to qualified leads. They must also deploy strategies to engage prospective buyers, pique their interest, gain their trust, and develop a relationship with them in a bid to close a sale. They must also keep the lead status updated in every step of the way. If a sale has been closed, they will have to do customer follow-ups and find opportunities for upselling.
8. Analytics
This involves the monitoring of each aspect of lead generation processes with the goal of gauging performance and productivity. All teams must make use of analytics tools to make sure that processes are optimized, as well as to identify areas in need of improvement.
The Difference Between B2B and B2C Marketing
Companies must use different approaches when marketing to a business and marketing to a consumer. The difference between the two categories should determine the strategies that companies deploy when trying to close a sale. B2B lead generation and B2C lead generation vary in their range of focus but some strategies overlap.
Businesses purchase products and solutions with the primary goal of saving time and money. As such, there is little to no personal emotion involved. This is why marketing to businesses requires companies to focus on the logic of the product or solution on offer. They must understand the behaviors of organizational buyers, as well as the protocol that they must comply with when making purchases on behalf of businesses.
Consumers, on the other hand, tend to be more emotional with their purchasing decisions. They are more responsive to concise and direct marketing messages. Companies would do well to emphasize the benefits of a given product or service in order to make a sale.
Integrated Services
The following services complement lead generation processes:
• Call lists – These lists contain comprehensive information about a prospective consumer or organizational buyer, as well as corresponding details such as job title, company, industry, and market segment, among others.
• Engagement planning – Teams identify lead generation objectives. They also identify leads and buying personas, as well as the best strategies to use in trying to engage with them.
• Content development – This involves the conceptualization and production of content to be sent to leads at key points of the buyer journey in order to increase the likelihood of a sale.
• On-page optimization – This ensures that web pages, particularly landing pages and forms, are optimized in such a way that they help produce conversion rates.
• Leads reports – These reports give clients a bird's eye view of prospective customers' behaviors and activities within a specific time frame. These may be sent on a daily, weekly or monthly basis.
• Pipeline alerts – Sent via email, these alerts give clients a heads-up whenever a qualified lead passes over the lead score threshold.
Why it Works: Outsourcing Lead Generation to the Philippines
Outsourcing lead generation to the Philippines is a cost-effective solution that helps companies meet, if not exceed, sales targets. The country's service providers operate 24/7 throughout the year, including national and international holidays. This means they can capture and nurture leads beyond fixed office hours, leading to greater productivity.
Moreover, it lets companies leverage local service providers' expertise and industry insights when it comes to lead generation. It helps them reduce costs per lead while at the same time maximize lead quality. It gives them access to substantial call lists, out of which they can extract prospects. With lead generation outsourcing, they can be sure that their campaigns are fully-integrated, and that these campaigns deliver the desired results. Contact us now.