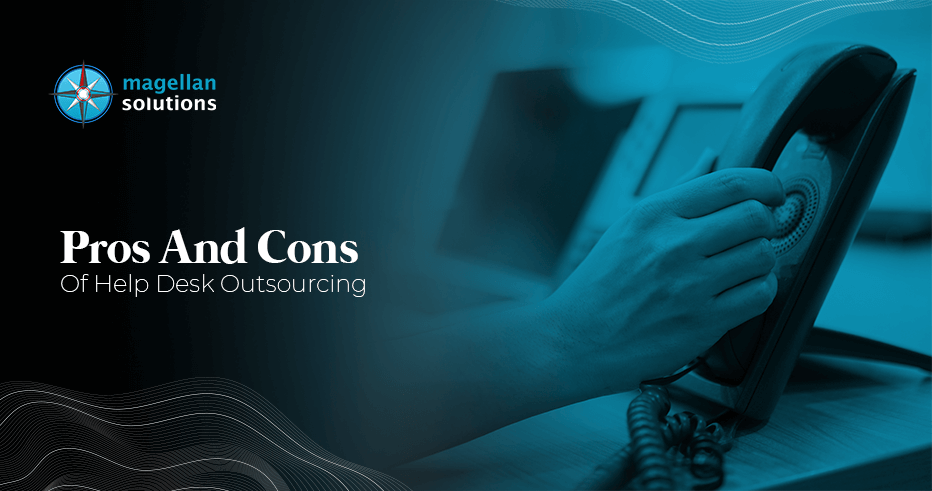 What to consider for your
it help desk outsourcing
There are a lot of benefits from an outsourced help desk. But there are also other things to consider. 
Cost-related benefits
Contracted costs might not hold true in reality. This is when business needs have been missed from the original contract negotiations. As a result, they have to be subsequently added in at an additional cost.
Continuing with margin levels
Outsourced help desk providers are businesses that need to make a certain margin from every deal. They have to make sure that it still contributes to their overall profitability. If the required margins are not met, chances are its quality levels may suffer. This is usually still in line with agreed service level targets. But unnecessary costs will be reduced. This further results in a mediocre service rather than excellence. 
Mediocre service
This level of service might start to cost the customer more than it saved through the outsourcing contract. The adverse impact to employee and business operations caused by prolonged IT-issue disruption will have a significant cost too. 
Terms of cost
Additional costs might delay a required action. This will greatly affect the customers who are expecting a fast response from you. 
We know that it is inevitable to fully ignore all these possibilities. We may still encounter some or most of it. But with Magellan Solutions, we assure every client we sign with that we will steer clear of cons as much as we can. After all, we know how customers are the biggest factor that makes you grow. As an IT specialist provider, we aim for the same results as you do. Serve customers with nothing but the best services and products.
Outsourced it support
with Magellan Solutions
Take a moment to think about all the little things that your employees need. Computers, software, and other hardware pieces are all vital office operations. Now, imagine your technical department trying to keep up with problems in any one of these needs.
Unfortunately, IT staff is being stretched to the breaking point. They are expected to keep up with the demands of network and hardware maintenance. This is done along with helping out employees in times of need. Each employee within your company has a workstation with a PC or laptop, an operating system, application software, access to a printer, an email account, and a network connection. Traditionally it has been the IT department's job to maintain these services for your employees. Often times there simply are not enough hours in the day to tackle these problems quickly and efficiently.
Outsourcing your IT help desk services to a third-party provider can help by pushing the reset button on your IT department's daily operations. This will allow your IT department to focus on important applications for your business.
Magellan Solutions can offer your employees help desk assistance remotely. As a result,  this will relieve some of the burdens on your in-house IT department. We can also help tackle operating system errors, password resets, setup email accounts for new hires and even troubleshoot email, network connectivity, and printer access issues. 
Rather than waiting on someone to come to their individual workstation, employees get this help more quickly through our own IT support services.
Hiring outsourced employees for your
help desk services
IT help desk support is essential for a business to be successful in this tech-savvy generation. But some businesses cannot afford to maintain a team of in-house IT staff. 
With Magellan Solutions, we give you affordable offers to build a team. Outsourcing your IT duties is very important. These highly trained staff can act as the first point of contact for all technical inquiries. They resolve basic issues while they escalate the more severe complications to senior employees. As a result, we can take much of the burden away from your in-house engineers and technicians. They can have more time to tackle tasks that are more central to your business's focus. Whether you need a remote helpdesk support agent or a remote help desk technician, look no further with us.
Worried about not having employees cover the after-hours, weekends, or holidays? Our flexible shifting schedule allows our technical support to catering to your customer 24/7, all year round. They can reach you through email or even have a live chat for any of their inquiries. 
By outsourcing your support staff, we assure you that your customers will be in the hands of responsive and courteous professionals. Contact us to learn more about hiring a help desk support staff in the Philippines!
TALK TO US!
Contact us today for more information.