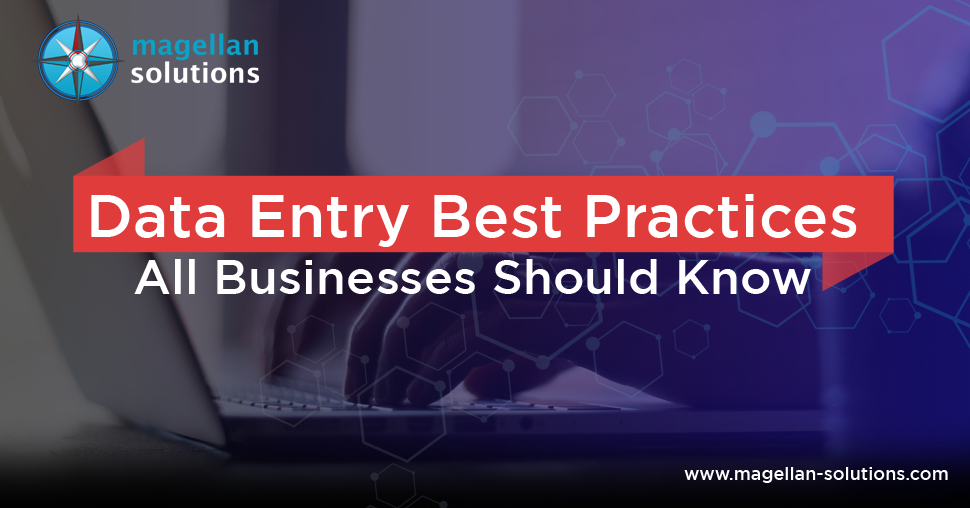 Data Entry Best Practices All Businesses Should Know
Who are the Healthcare Leaders?
Many marketers would agree that marketing and SEO for IT services is a challenging undertaking. But the good thing is the industry can survive tough times. 
The idea of not owning or storing such services at home compared to a product is the tricky part of selling it. For this reason, many IT companies grapple with various marketing techniques extensively.
However, a concrete marketing strategy can't stand robust competition. According to CompTIA, the global IT spend is forecasted to amount to $4.6T, a 5.1% increase from the previous year. While this may sound good for the worldwide economy, the increased competition may pose a significant threat to start-up companies. 
The competition in the market has shifted online. Building relationships with customers and other industries is easy with a solid online presence and visibility. Advertising your products and services and marketing your brand to the broadest possible audience is easy. This is where SEO can come into play. 
Do you want to find out how SEO can assist your IT business in reaching its fullest potential? Keep on reading.
What is SEO?
Search engine optimization (SEO) refers to a wide range of strategies used to increase the number of visitors to a website by getting a higher ranking on the search results page of a search engine such as Google, Yahoo, and Bing. To simply put, the higher a website ranks in organic results of a search, the higher the number of visitors it can attract.
Many components constitute SEO. It covers link building, content marketing, keyword research, and even optimization of meta tags, social media, and images for search engines. It also involves extensive research for website optimization to increase the quantity and quality of traffic to a website.
How can SEO benefit IT companies?
The IT industry has never been this competitive compared to before. To stay on top of the game, IT companies should get mileage out of SEO services. These services can have a domino effect on their business. In other words, the more clicks they get the more chances of converting it into sales. Here's how a good SEO plan can do wonders to propel IT companies to success:
Better conversion rate
With the right SEO plan, you can increase your sales by converting potential visitors into customers. If you want to get the maximum advantage of SEO, you may outsource your needs to an SEO service provider. They can help you increase the traffic expected from your SEO efforts. They can use tools like Google Analytics to measure your marketing ROI and introduce your product and services to local customers via local SEO. 
Long-term strategy
SEO is a marketing strategy with a long-term approach. It is advantageous compared to other strategies that only yield short-term results. A good SEO plan helps you obtain high search rankings for your sites as long as you have a business presence online. That being said, if you want sustainable results, you should always have a consistent SEO plan. 
Develop your IT company's brand
Building brand awareness is one of the benefits of SEO. When your website is optimized for SEO, it puts your business in the top search engine results. This results in many visitors, which in turn develops your brand recognition. Integrating SEO can increase your brand reach and improve your brand image.
Actionable SEO For IT Companies
We believe going in house with your online marketing. It's important your staff knows your business by heart and has the appropriate industry knowledge. 
A fluent understanding of SEO for IT companies is crucial to a more effective business site. For tech companies, it's important to be aware of some SEO terms. These include keyword cannibalization, latent semantic indexing, landing page, bounce rate, and canonicalization. When you work with an SEO, you will be introduced to these terminologies which is important to stay in the loop about the in's and out's of your site.
Keyword research and identification
Before creating content, you must research and identify relevant keywords that can bring traffic to your website. You can perform this by discovering phrases and words that link with your services and products. You may also conduct a keyword search on your competitors to determine terms that might be too difficult to rank. 
It's important to note that the keywords you use should be those your audience is searching for. After you identify relevant keywords, it's time to develop an SEO strategy to improve your ranking using the selected keyphrases. Here are some free keyword tools.
Website's initial optimization
Initially, website optimization often involves populating the keywords and meta description on a website. This is to see the type of users associated with your website whenever it gets viewed in the search results. Moreover, it may involve the use of landing pages, updating page titles, and incorporating relevant keywords to make it more attractive to the target audience.
Submission to the search engines
Submitting your website to the search engines lets them know that your website exists. Without submitting your website, it can take a long time for search engines to notice your website. When you submit your website to search engines, it will speed up the process of adding your webpage's content into search engines. Once your website meets the search engines' standards of a high-quality page, your site will begin to appear on search engine results.
Developing high-quality content
Having good content can give you numerous advantages. It can help you create a solid reputation and reinforce positive brand recognition. It enhances your credibility as it allows you to become a trusted resource in the industry. With good content, it's easy to market products or services to make sales. No doubt why content marketing has become an effective B2B lead generation strategy.
Also, if you have a consistent quantity and frequency in your content publication, you will be rewarded with a higher ranking on the top of search engine results. 
Improving web pages load time
Your potential customers may switch to another website if your site takes minutes to load. Aside from driving your visitors away, your search engine ranking can be greatly affected by a slow website. To prevent your website from any harm, it's important to work closely with a trusted web developer to improve your site load speed. You can start by improving your site layout and reviewing your HTML and CSS. 
What other SEO tips every IT company should do?
With the ever-changing landscape of SEO, it's hard to determine which techniques to stick to and which you can ditch out. Search engines like Google always want to update and improve the user experience. Such updates put the SEO landscape in a constantly changing phenomenon. To keep your IT company informed with the best SEO practices, here's a brief rundown of SEO tips you need to know:
Build geo-landing pages
Some of the common mistakes businesses make is that they often generalize their content. They don't know that personalization can impact the purchasing decision of their customers. This is because customers tend to purchase products that are tailor-fit for them. This is where geo-targeting can bridge the gap between customer expectations and customer perceptions. 
Geo-landing pages give potential customers a better opportunity to find a store location in their area. When you create content that is particular to a location, you provide your customers within the same geographical location to access relevant and location-based offers. 
Apply the best practices
To avoid penalties from search engines, it's important to understand the difference between the white hat and black hat SEO practices. Methods in white hat SEO include tactics that are in line with the terms and conditions of the major search engines. Black hat SEO, on the other hand, is a practice of unethical strategies used to manipulate Google's algorithm to improve rankings. Knowing which way to go can have an impact on your website. 
Leverage the power of social media
Social media is a good platform to promote your content, may it be through industry news, white papers, blog posts, and company announcements. Maximizing social media is strongly advised among small businesses. This is to build a profile, attract potential customers, and identify customers' pain points. 
The posting of original content in groups like LinkedIn could allow you to be seen by millions of people. Make sure you distribute your content across various social media channels to get more attention for your content and your business.
Create a Google My Business listing
One way of boosting your online visibility is to create a Google My Business listing. This tool helps you manage your online presence across the Google suite of websites. This usually includes Google Search, Mobile Search, Local Search, and Google Maps. Through this, your business listing appears in local search results for queries specific to your products or services. Also, you can control your business information and learn more about your customers.
On your Google My Business Page, you can provide details like your business's address, opening hours, and contact information. You can make use of Google My Business tools to attract more prospects. You might add information like product lists, accepted payment types, menus, prices, and even coupons or special offers. Businesses can also display photos and reviews to give their potential customers a glimpse of their product or service.
Design a mobile-friendly website
Since many mobile devices can now support new payment methods, customers are now confident to buy through their smartphones. To keep up with these changes in consumer behavior, you need a mobile-friendly website. This will guarantee responsiveness and convenience for your business and customers.
With a mobile-friendly website, customers can navigate your website without any hassle. They don't have to zoom in and zoom out on their mobile devices. Also, Google determines your ranking by considering your website design. If your web design lacks responsiveness, it can affect your search ranking.
Get high-quality links
In the world of SEO, link building matters in how search engines rank web pages. Generally, if your area of business is in tight competition, your website may need more links to rank higher. Even if your website naturally receives organic links, it is still necessary sometimes to get authority backlinks to your website. Having said that, an ongoing and effective strategy in link building is crucial to improve and establish your online presence.
Does the IT industry need SEO more than others?
In a volatile market, IT companies always compete with companies with a strong online presence. At the same time, they cater to tech-savvy people who seek cutting-edge content and strategies tailored to fit their new behavior. For this reason, incorporating SEO into its marketing strategy is the best way to maintain its competitive advantage. 
The advantages of SEO for IT companies are infinite. However, consistency is the key to your SEO efforts to deliver good results.
Do you want to hire your SEO for your IT company? Fill out the form below to get a free consultation. 
TALK TO US!
Contact us today for more information.