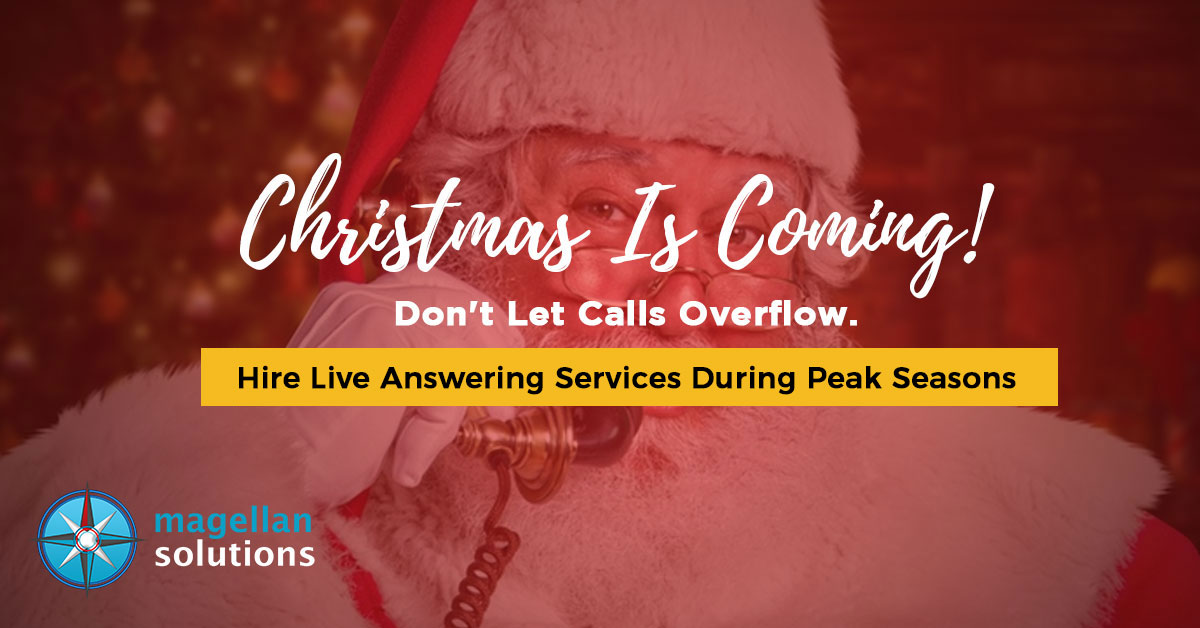 A Live Answering Service For The Holidays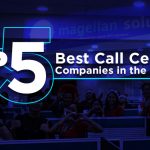 Top 5 Best Call Center Companies in the Philippines
Outsourcing is becoming a trend in the business world right now. Did you know that global spending on outsourcing is predicted to hit $731 billion this year, 2023, from the $92.5 billion market worth in 2019?
So, what's driving this growth? Companies of all sizes are realizing the benefits of outsourcing. By delegating non-core business functions to third-party service providers, they can free up their internal resources to focus on revenue-generating activities. This can lead to increased efficiency, cost savings, and improved quality of work.
It's no wonder that outsourcing has become such a popular business strategy. If you're wondering if outsourcing is a viable option for your company, check this out! Let's explore the signs of when do you need to outsource a call center.
1. Rapid Business Growth
When your business quickly expands, expect to have an increase in customer engagement. You may be overwhelmed by the volume of queries and orders you must attend to. With this, it's essential to prioritize customer service as soon as possible. 
However, hiring staff and training them to become familiar with the business operations takes time. This is where outsourcing inbound calls and other administrative tasks to accommodate the spike in demand comes in. 
This setup works well for Microsoft, a leading vendor of computer systems and cloud services. They first delegated their technical support in India as early as 2004. Outsourcing to a call center not only helps them with software development and customer service but it assists them in becoming flexible in their operations, especially during product launches and updates where they experience a peak in inbound calls.
2.Expert Assistance
If a particular skill needed in business operations isn't available internally, outsourcing to subject matter experts is a cost-efficient way for businesses to access it. 
The most common outsourced expert assistance is in legal services, accounting and finance, health care, market research and data analysis, human resources, etc.
In searching for a company that offers specialized services, you need to ensure that the third-party company has the necessary certifications to handle such tasks. For example, if you need help with healthcare services, the outsourcing company must be HIPAA (Health Insurance Portability and Accountability Act) compliant.
In relation to this, during the pandemic, pharmaceutical companies such as Astra-Zenica have outsourced clinical research to CROs (Contract Research Organizations) to assist them with the drug development for the vaccines. Pharmaceutical companies outsource some of their drug development services to CROs to speed up the drug discovery process and to reduce the enormous costs of extensive medical research.
3. When You Need Multilingual Support
An essential aspect of effective customer support is delivering clear and concise customer messages. How can this be achieved if there's a language barrier?
Providing multilingual support services is essential for businesses with a global presence, as it ensures that customers can communicate in their preferred language, resulting in a positive experience and improved customer satisfaction.
Companies with a large customer base worldwide, such as Amazon, use contact centers and outsourced services to handle orders, deliveries, and customer support. 
To make their platform accessible to consumers, they've also integrated machine learning-based language services like Amazon Translate and Amazon Transcribe. These services allow customers to receive instant assistance in their preferred language, regardless of the language used on the platform.
4. Demand for 24/7 Support
A deciding factor for businesses when to outsource to a call center is if they need round-the-clock support. Delivering 24/7 customer support is one of the core services that an outsourcing company offers. 
This continuous support ensures that customers can receive assistance at any time, which is essentially crucial for industries where customers may have queries or concerns any time of the day. 
The banking and finance sector is one of the industries where customers often need round-the-clock assistance. For example, PayPal, as a prominent financial institution and online payment platform, its services are used worldwide, may it be for online payment or money transfers. 
When customers encounter issues related to their funds, having a line where they can voice out their concerns is a must. Quick resolution of money-related problems helps maintain the trust and confidence of their users. Having round-the-clock assistance also protects PayPal's customers from potential scams and fraudulent activities.
Paypal's initiative in outsourcing most of its customer service-related tasks not only favors its users, but it's also a smart move for them to save on labor costs while providing job security to employees worldwide.
5. Access to Advanced Technology
One of the competitive advantages of Business Process Outsourcing (BPO) companies in the market is their access to cutting-edge technology and best practices. Clients often prefer outsourcing partners that stay up-to-date with the latest advancements. 
Outsourcing companies incorporate the latest technology into whatever tasks you delegate to them to ensure productivity, accuracy, and cost-effectiveness. They use tools and software specifically designed for a specific task. 
The most common software used by BPO companies includes AI and machine learning for data analysis and automation, CRM and ERP systems for customer relationship management and financial processes, data analytics and Business Intelligence tools for informed decision-making, cloud computing for flexibility, and industry-specific software to ensure compliance. 
Outsource A Call Center Service To Magellan-Solutions!
Have you ever pondered when do you need to outsource a call center? Let Magellan Solutions guide you through the decision-making process. Join the countless successful businesses that have benefited from our top-notch outsourcing services.
At Magellan Solutions, we offer a flexible pricing model that includes both dedicated employee pricing and shared services, which can help you scale your campaigns without investing too much.
Let us help you streamline your operations and improve work efficiency at a reduced cost. Contact us today and discover the difference Magellan Solutions can make for your business!