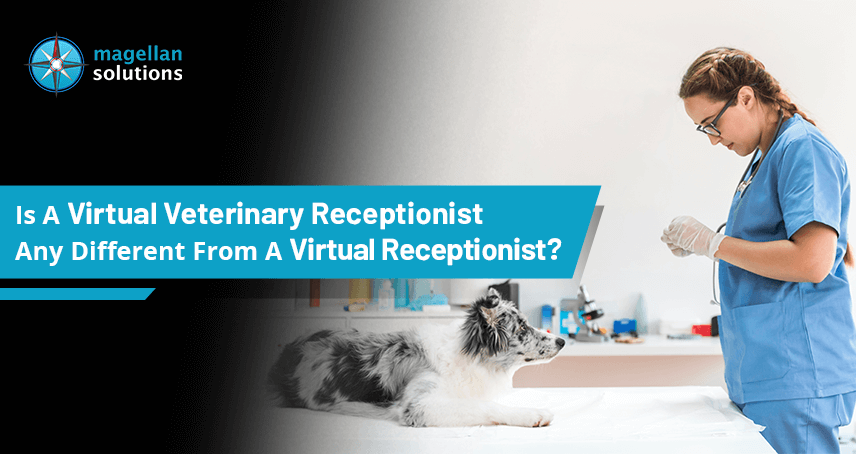 Is A Virtual Veterinary Receptionist Any Different From A Virtual Receptionist?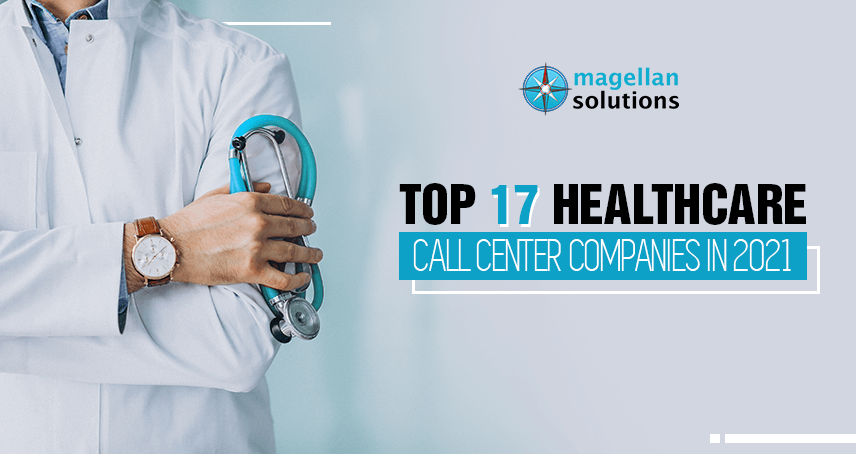 Top 17 Healthcare Call Center Companies
The U.S. is Opting for Healthcare Call Center Outsourcing Companies – Here's Why
Health insurance companies comprise a massive segment of the U.S. economy, currently making it a whopping $1.1 trillion dollar enterprise. The steady growth has been recorded at  2.9 percent annually from 2015 to 2020. 
The U.S. is currently home to more than 900 health insurance companies, the major ones namely:
Anthem 

UnitedHealthcare

Humana

Health Care Service Corporation (HCSC) 

CVS Health Corp.
ValuePenguin states these healthcare insurance giants control more than 38% of the market.
Now that outsourcing is becoming more common in businesses, many countries worldwide are opting for a more cost-effective way to offload medical processes. Among them are: verifying crucial medical information, patient care services telemarketing, and health care call center outsourcing.  
The Philippines is one of the world's top providers of outsourced staff. We provide solutions and services from certified medical professionals. Our healthcare professionals value hard work, excellence, and quality service – flavored with the Filipinos' trademark naturally hospitable culture. Healthcare companies, especially in English-speaking countries, prefer our patient care telemarketing services and outsource their healthcare call centers.   
Now one of the outsourcing giants in Asia, Manila and many cities in the Philippines are home to many CPO (clinical process outsourcing) companies, the most notable being:  
Accenture

Alorica

Concentrix

IBM

Sitel Group

SYKES

TaskUs

Teleperformance

Telus International
Expert Medical Information Call Center Vendors at Magellan Solutions – One of the Top CPOs in the Philippines
The Philippines offers a low-cost yet expandable staff, maximizing your budget as a small or midsize enterprise. 
While each provider has their specialties, Magellan Solutions prides itself with full-service CPO services as one of the top BPOs in the Philippines. We cater to healthcare centers, providing well-trained billing and coding staff with the latest software and equipment. This guarantees expert information processing and prime confidentiality in all data stored and processed. 
Where We Work
To cover as much ground as possible, we offer our patient care services to a wide range of healthcare enterprises. Rest assured that we provide expert management and processing of all essential data with the utmost confidentiality. 
Doctor's Offices
We see our services as an extension of the medical industry. We understand the vital mission of saving and improving lives, and you can trust that we will treat all patients with respect and hospitality, just as much as your practice does. 
Patient issues are not limited to a specific time frame. With an outsourced team, your office can be more accessible to your patients anytime with live patient care services. 
Clinics
Clinics often deal with the highest volume of contacts and calls, being the most accessible and affordable option for many patients. 
Communication is vital in clinics. Referral cases and insurance benefits are some of our more complex issues. With Magellan's expertise, we can assure our swift, professional services in handling essential and confidential patient data and other vital information necessary to make the right decisions. 
Hospice
Hospices are home to many patients, and their operations are as essential as any healthcare facility. 
Our hospice managers provide empathetic support and assistance to patient residents and healthcare professionals caring for their well-being. With the correct information and real-time communication, you can trust us to communicate with partners and loved ones to ensure patient care and safety. 
Dental Offices
We value every form of healthcare, with our services also covering dental healthcare. 
We assist dental care professionals in reducing risks and errors in setting appointments and managing patient data with a reliable, efficient patient care service. 
With outsourcing, the experience of a regularly scheduled appointment will be pleasant and beneficial to your practice. Your patients will be cared for, and you can have correct diagnoses every visit since you have a tremendous outsourced team behind you. 
What Defines the Best Patient Care Services Phone Calls?
In times of need, the patient's needs are always urgent. An accessible, reliable helpline is an excellent investment in keeping your healthcare enterprise's operations running smoothly and improving patient care, response, and treatment. 
Patient care services are an extension of health care in itself. 
Bedside manners in entertaining patient concern over phone conversation are as important as in healthcare facility visits. 
Efficient patient care services not only swiftly and effectively handle concerns and referrals but also provide care and empathy to ease the patients' stress and relieve them as they seek treatment. 
Why Do You Need to Outsource?
While many establishments still consider outsourcing costly, it's much more economical than many expect. 
Health Care call center outsourcing reduces incidental costs in recruiting and housing staff. As a certified and reliable CPO provider, we will handle all hiring, onboarding, and operational responsibilities as you see fit. We take the brunt of work off your hands. 
While an in-house receptionist can only do so much on a regular shift, live customer service agents can handle concerns 24/7. Our medical call center service is accessible anytime, anywhere, even after hours. 
When you outsource patient care services, you can expect that:
Our staff is on duty 24/7. 
The majority of your patients may call during regular hours. But around-the-clock care is a vital ingredient in proper patient care management. This includes serving them after hours, weekends, and even holidays.   
We have dedicated agent services.
Our staff provides full support in medical information management and related tasks such as:
Gathering patients' information before their first visit

Answering insurance or referral questions

Responding to billing and payment inquiries.
We establish direct hotlines for patient use
.
Our agents know reliable, respectful service is essential when screening emergency calls. We adjust to your instructions. We gather and verify all the relevant information with you or your staff. 
Collaborative online calendar management application.
We schedule, change, or cancel appointments for callers. Updates will be immediately communicated to you or the staff. As a result, you can plan accordingly. 
Our outbound call reminder service contributes to increased efficiency. It would also prevent miscommunication and missed appointments.
Magellan Solutions Offers Expert Patient Care Services 
Ensure only the best care for your patients. 
Magellan Solutions provide high-quality patient care services for all healthcare enterprises. Let our well-trained agents offer your patients quality assistance in an excellent bedside manner. 
Fill up the form for a free quote today!
TALK TO US!
Contact us today for more information.