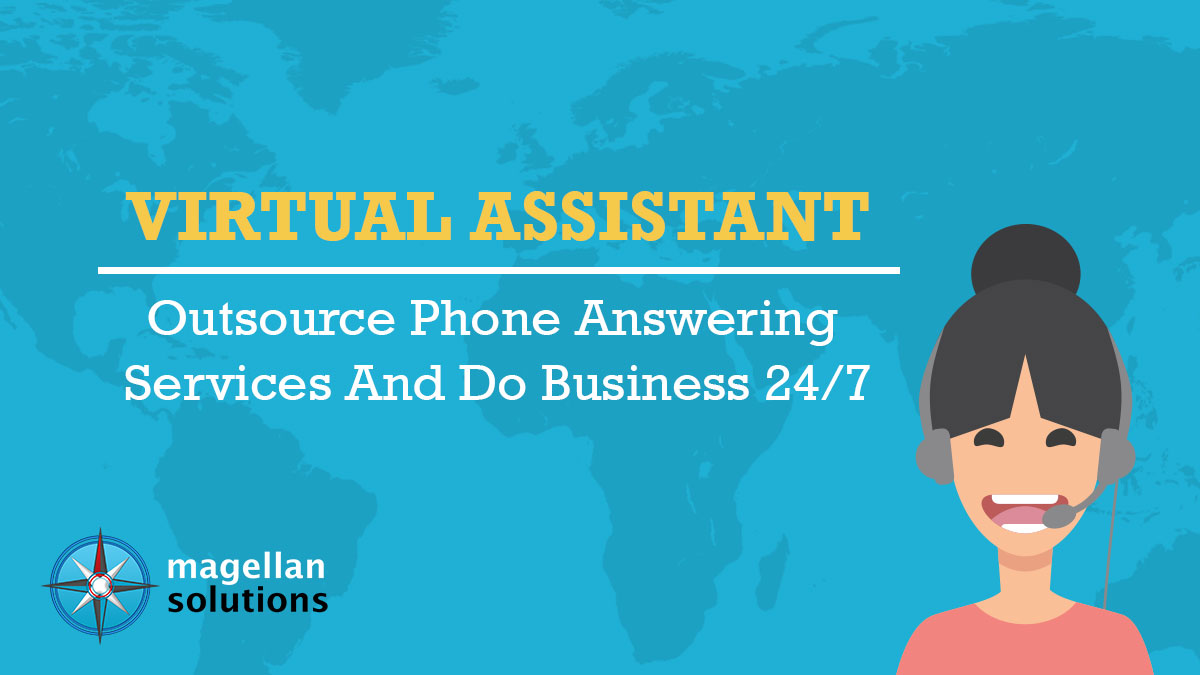 Every day, the number of business owners who outsource to BPO companies is increasing. This strategic move assists them in improving their focus on their core competencies, efficiency, and productivity. One of the many services that give business owners these benefits is a phone answering service with the help of a virtual assistant. Outsourcing your phone answering service to a virtual assistant from the Philippines offers many attractive benefits, such as lower operational costs, more scalability, and higher ROI.
Outsourcing VA in the Philippines
Outsourcing a phone answering service and virtual assistant from the Philippines gives your business higher ROI because your business will have the opportunity to operate 24 hours a day. This is because Philippine-based call centers and BPOs who offer these services also operate 24 hours a day. Virtual assistants employed by these companies work after-office hours, while you sleep or take your vacation. That means your business is always open and continuously growing, no matter what time of the day.
Even if tomorrow is a declared, non-working holiday in your country or area of business operation, you can rest assured all incoming calls from your customers or partners will be answered and handled professionally. Instead of being redirected to voicemail or a robot voice informing them that your business is closed for the day, your customers are guaranteed to hear a real, live human person's voice on the other end of the line. And because virtual assistants from the Philippines possess superior customer service skills and are phone etiquette experts, you will have peace of mind knowing that all calls will be properly attended to. Your customers will be delighted to find you have respectful and warm staff who makes them feel valued even though their phone conversation. Imagine the effect this can have on your business when you have a team of competent and professional virtual assistants on board who makes each and every caller feel valued.
Increase Customer Satisfaction and Sales
Outsourcing your phone answering service to a virtual assistant from the Philippines has been proven to increase your customer satisfaction levels, which is the beginning of higher sales, profits, and more loyal customers. Because your outsourced virtual assistants will work even on holidays, your customers will find that you offer better accessibility and customer service than your competitors. It shows them you anticipate their needs which may come at the most unexpected times, and that you are willing to be there for them when that time comes.
Your accessibility even during holidays may just be the missing factor you need that can catapult your business to the success you have always dreamed of.  And in the highly competitive climate of business today, anything that can make you stand out from the rest of the competition is very important.
Smart business owners do what they can to be at least one step ahead of their competition. Outsource your phone answering service to a virtual assistant from the Philippines and reap the benefits of a professional 24/7 business.  
In need of a phone answering service and virtual assistant? Contact us now!
TALK TO US!
Contact us today for more information.