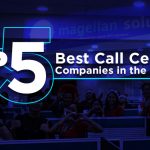 Top 5 Best Call Center Companies in the Philippines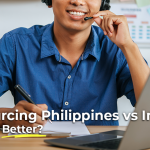 Outsourcing Philippines vs India: Which Is Better?
The real estate sector is a highly competitive industry today. Traditionally, its marketing strategies often depend on intrusive methods like cold-calling and endless bombardment of ads just to grab the attention of prospective buyers or sellers. 
But guess what? Times have changed. According to the National Association of Realtors, a whopping 97% of homebuyers now kick-start their property hunt on the internet. This is where inbound marketing real estate comes in. 
So, those old-school unsolicited marketing tricks? They are not buying it anymore. Keep reading as we present you the concept of inbound marketing in real estate industry.
The Application of Inbound Marketing in Real Estate
What is inbound marketing real estate? With the growth of inbound marketing, real estate dynamics are slowly changing. Instead of persuading clients through disruptive methods, it's geared towards providing insightful and relevant information through different online platforms. 
You can connect with the appropriate audience by producing worthwhile content, improving websites for search engine optimization, and utilizing digital tactics. 
Here are some of the ways by which you can implement inbound marketing for real estate:
Publish Quality Content Regularly
You establish a strong and reliable brand presence by consistently creating high-quality content. When your target audience regularly sees relevant content, they are more likely to remember what you offer, increasing their chances of considering it when making decisions. 
Regular posting may also have a positive impact on your search engine ranking. Quality content may revolve around blog posts or guides related to real estate that provide insightful information and address sellers' and homebuyers' concerns.
Publishing the content on your website isn't enough. Promote it in different channels—social media, newsletter, publications—to increase visibility and to attract interested people.
2. Utilize Multimedia Content
Multimedia material is becoming essential in presenting what you offer. It's one of the effective tools that can help you gain attention. Try several forms, such as webinars, property tours with interactive experiences, and infographics,  to see which ones your audience responds to the most. 
Compared to standard text-based material, multimedia content may hold your audience's attention longer. It stimulates a variety of senses that may easily captivate the interest of the customers, which helps the home-buying process.
3. Email Marketing
Email marketing is integral to real estate marketing since it requires constructing a personalized and well-structured email to increase customer engagement.
Real estate agents can use email marketing to welcome new clients, inform local home seekers about listings and open houses, and directly receive responses if they are interested in selling or buying a property.
4. Lead Generation
Lead generation is one of the inbound telemarketing programs that is a less intrusive way to connect with potential clients. This strategy isn't only limited to cold-calling and direct emailing. Still, it may involve experiential marketing like virtual tours of properties, hosting open houses, listing properties on different platforms, and attending real estate events. 
In this way, you're attracting customers to reach out to you personally instead of you chasing them. Managing leads in inbound real estate marketing also allows you to utilize CRM software that helps you gather, store, and update client and property information.
Benefits of Inbound Marketing For Real Estate
By integrating the different strategies of inbound marketing for real estate, you may reap these benefits that will help your brand succeed.
1. Increased Brand Awareness
Consistently providing valuable and informative content is a powerful tool to increase brand awareness and attract prospects organically.
By producing and publishing content that deals with the interests and wants of your target audience and finds relevance to it, you can develop credibility and trust while also positioning your brand as an authority in your field. 
2. Build long-term relationships with your customers
Developing solid, enduring relationships with your clients is the main goal of inbound marketing. You invest time in nurturing leads and maintaining a long-term relationship with your audience rather than just focusing on chasing quick sales. 
You aim to turn one-time buyers into repeat customers and enthusiastic brand supporters. When you build genuine connections with your clients, they are more likely to consider your offer when making decisions.
3. Higher Quality Leads
The goal of inbound marketing is to attract appropriate individuals who have already expressed a strong interest in what you have to offer, making them more likely to become devoted patrons. So, serving up valuable content that matches your target audience is crucial. 
Successful Case Studies of Inbound Marketing for Real Estate
Chinburg Properties, Inc.
With the help of Vital, Chinburg Properties, Inc., a development and construction company with more than 20 years of expertise, aimed to improve its online visibility and increase lead generation through inbound marketing.
The strategy improved user experience by allowing easy navigation between rental properties and increased website traffic by combining links and consolidating their six properties into one domain. This resulted in a 77% increase in overall leads and a notable increase in traffic.
Blake Nelson Case
Blake Nelson looked for a reliable partner to improve his internet presence. He discovered Fusion Inbound Marketing, which not only increased his comfort level and comprehension of technology but also increased his company's online activity. 
As a result, his website traffic increased by 173%, email subscriptions grew by 305%, average home value increased by 29%, and commissions increased by 42%, all while averaging only two days for properties to be listed on the market. This change resulted in recognition as a leading real estate agent and the company's admission into the KW Luxury group, demonstrating their significant development and achievement.
Aquila Commercial
To compete with larger rivals, Aquila Commercial, a small commercial real estate firm in Austin, Texas, used an inbound marketing approach based on the "They Ask, You Answer" philosophy. They achieved fantastic success by using HubSpot software and producing insightful, user-friendly content. 
In only a year, their website traffic increased by 1,050%. In addition to making them the envy of their rivals, this content-driven strategy produced a significant boost in leads—200 prospects on average per month—compared to zero quality leads before the transition.
The case study showcases the accomplishments of real estate agent Bret Wallace, who raised his yearly Gross Commission Income (GCI) from $175,000 to $320,000 in just two years after following digital marketing guidance. 
The transformation was achieved through content marketing on YouTube, Google My Business profile management with numerous positive reviews, and a paid Google hyperlocal search packet. These tactics produced notable returns on investment (ROI); Bret experienced a 10X ROI, possibly even higher, and a significant boost in GCI compared to his previous years.
Elevate Your Listings Through Inbound Marketing for Real Estate
Ready to boost your real estate business to the next heights? Explore the power of Inbound Marketing with Magellan Solutions and unlock the full potential of your real estate ventures. Our expert services can help you attract more leads, generate higher-quality prospects, and ultimately increase your revenue. 
Don't miss out on this opportunity to uplift your real estate success. Take the first step now! Call us today to learn more about our inbound marketing real estate services and watch your business thrive!