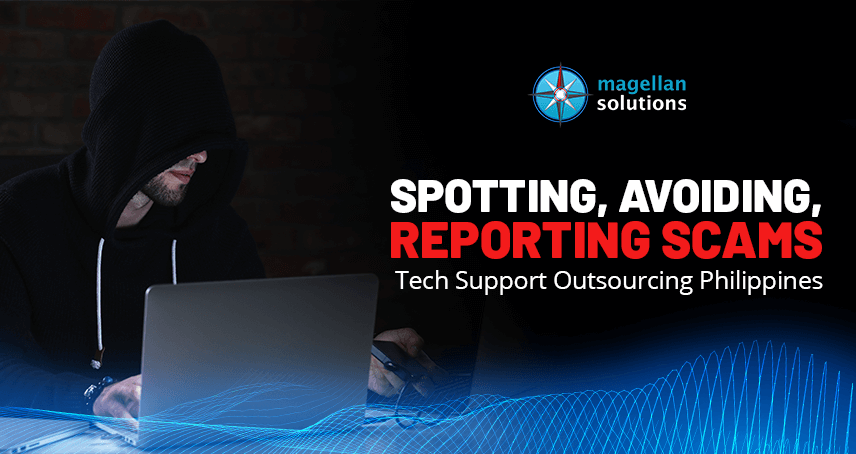 How To Spot, Avoid, & Report Scams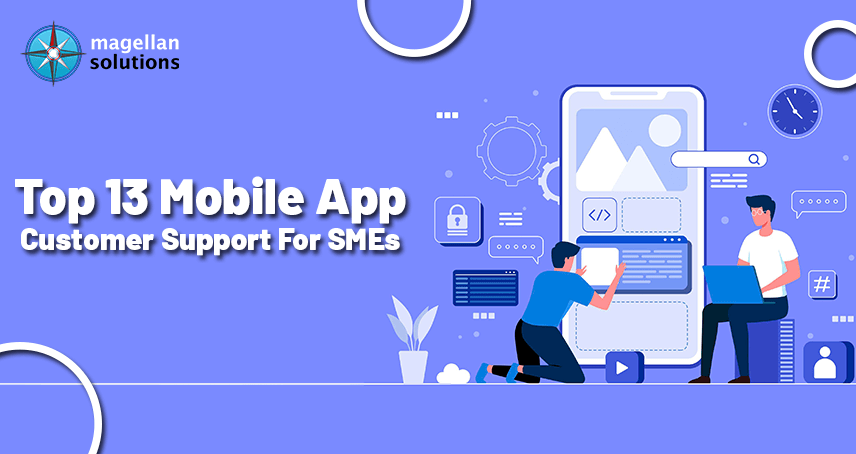 Top 13 Mobile App Customer Support For SMEs
Let's take a look at why many businesses trust telemarketing Philippines to work and nurture their prospective clients.
Telemarketing Philippines is one of the most misunderstood processes in the whole BPO industry. 
Many business owners think that calling in a high volume is the most effective solution for generating more leads for their business.
In this article, we will give some of the unique characteristics that make outbound telemarketing services Philippines the best in the world:
Filipino Telemarketers Listen to Your Potential Clients' Pain Points
Most of the time, telemarketers often bombard their prospects with a lot of information without hearing their side.
It is actually their solution since it'll only take 30 seconds before the customer loses their attention to what they're saying. 
They want to maximize this time to say everything that they want to say. 
Unfortunately, this is the reason why 63% of prospects feel like cold callers can't give them relevant information that they want to hear.
That's why the telesales company Philippines makes them more efficient compared to other countries offering the same service.
They integrate a system in which they will try to connect with the customer first before going into the main purpose of the call.
All Filipino telemarketers have the ability to relate to their customers' problems since they're well-versed in the English language. 
They can make a segway in introducing the product and how it can solve all their specific issues.
This is something that other outsourcing countries like India can't do. Most of their telemarketers are going by the script.  
As a result, it'll be hard to make any connection with their potential customers.
Telemarketing Companies Philippines Study the Demographics of Your Prospects
The most accepted way of doing the telemarketing service is to make a bunch of calls until you land a legit client. 
However, this process wastes a lot of time and energy for your cold callers.
In addition to that, they also found out that the turnover rate for this kind of telemarketing technique is just 2%.
That's why they outsourced this function to the Philippines' outbound call center companies to increase their chance of getting a better quality of leads.
Most Filipino BPO companies have a technique of targeting audiences and calling those warm leads. 
Warm leads are potential clients who either ordered from your company in the past or buy the same product as yours from other businesses.
This kind of lead has a 30% chance of setting an appointment with your salespeople for further discussion.
Filipino telemarketers value every warm lead who answers their calls. It is because the chance of someone answering their call is just 28%. 
Prospects will not answer their call 55% of the time. So they will make the most out of it. They will either close the deal or set another schedule to further introduce your product or service.
Telemarketing Services in the Philippines Consist of Various Platforms Depending on Your Needs
57% of C-level executives prefer companies that will contact them thru phone to introduce their products.
However, using phone calls to reach your prospect is not the only platform that you can use.
Telemarketing call center Philippines offers an omnichannel service that you can utilize in reaching potential consumers.
There are different lead sources to choose from. Your third-service provider can guide you on which of these sources is the best for your telemarketing operation.
For example, 82% of buyers believe a company is more trustworthy if it's active on social media. So, you might want to set up a telemarketing campaign using social media.
On top of that, Filipino telemarketers are also versatile when it comes to your telemarketing campaign. They can work on your cold calls, email, and social media at the same time.
Relentless Lead Generation Cold Calling But Not to the Point of Spamming Customers' Phone Numbers
Experts say that 44% of telemarketers stop following up after the first call. This should not be the case since it takes an average of 5 calls before a lead agrees to talk with salespeople.
So, your telemarketers need to be relentless when it comes to pursuing your potential customers. This is where you can trust the Philippines BPO. 
Call center services Philippines' CRMs monitor your lead generation campaign and make sure they will have follow-up calls. 
They also make sure that there's documentation of whether they reach the client or not as 90% of follow-up calls are routed to the customer's voicemail.
On top of that, it takes 18 calls before you can land one warm lead. Hence, telemarketers shouldn't just stop trying after a few unanswered calls.
It's Time to Hire Telemarketer Philippines!
If you are an SME looking to outsource your telemarketing Philippines outbound service then go to Magellan Solutions. 
We have 18+ years of BPO experience with more than 100 clients all over the world. 
Here are some outbound telemarketing services that we have:
Our Business Developers can help you in setting up your key performance indicators (KPI). KPIs will guide you and monitor the progress of your business with us.
We also offer guaranteed flexible pricing options based. Magellan Solutions understands that start-up business needs have limited funds in outsourcing services.
Our security is also world-class because of different standard certifications. Magellan Solutions also has an ISO/IEC 27001:2013 Certification. 
It ensures your company's sensitive data is safe in our system. Our expert team provides security measures against phishing and data breaches.
Contact us today and experience the best contact center services Philippines. You will also get a free 60-minute business consultation. Please fill out the contact form below.
TALK TO US!
Contact us today for more information.