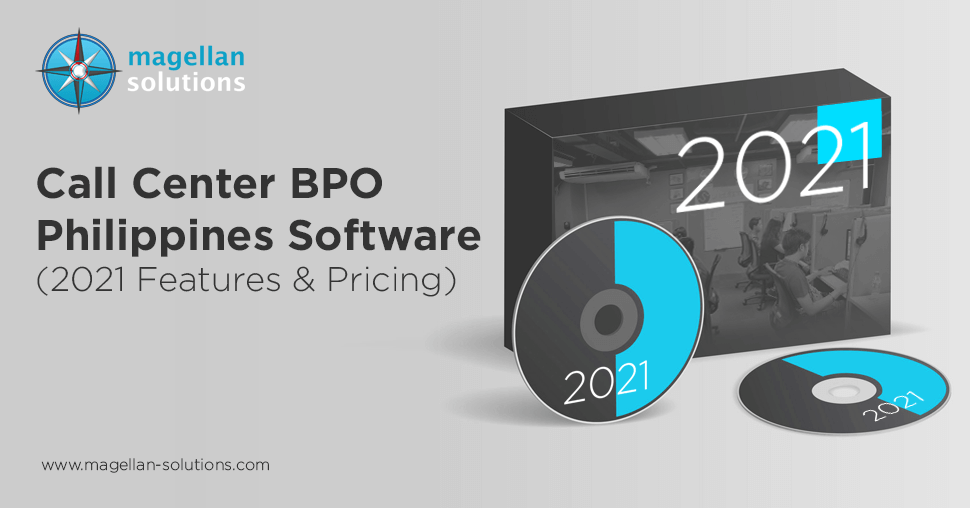 We all want the top
BPO Philippines
software for the best CSR experience
Looking for the right call center ph softwares for your call center business?
With hundreds of business process outsourcing companies Philippines tools available, finding the best ones for your call center can be confusing.
5 Essential Tools For
Call Centers In Manila Philippines
To help you out, we'll cover the various types of call center tools and also highlight 5 essential BPO software you need in this article.
1. Phone Systems
Most call centers handle tons of inbound and outbound calls every day.
To manage this call volume, you need phone systems with advanced features like call transferring, group conferencing, voicemail support, and more.
Here are two phone systems to consider for your business:
Software
Feature(s)
Pricing
Cloudtalk

• Interactive voice response (IVR) 

• Automated call distribution (ACD) 

• Real-time customer cards 

• Customized call queues.

• Integrates with CRM tools.

$22 – $50/month
Freshcaller

• Create unique phone numbers tailored for your brand.

• Real-time dashboard that monitors ongoing calls.

• Seamless call transfer mechanisms.

• Special routing plans to handle phone calls during holidays.

• Integrates with Freshsales CRM.

$25.30 – $70.92/month
2. Auto Dialers
Auto dialers are call center solutions that automatically dial phone numbers from a contact list. When someone answers the call, it either connects them to an agent or plays a recorded message you have already set up.
This way, you can reach out to hundreds of clients or customers quickly!
Here are two smart auto dialers you could use:
Software
Feature(s)
Pricing
CallFire

• Automatically bypasses wrong numbers, dropped calls, and busy signals.

• Supports voicemail recognition.

• Can use voice broadcasting to send thousands of messages quickly.

• SMS messaging to send follow-ups.

• Has integrations with Mailchimp, Salesforce, and Zoho.

$99 – $599/month
KOOKOO CloudAgent

• Live dashboard 

• Automatic Do Not Disturb (DND) filtering.

• Detailed call recording and logging.

• CRM integrations 

$65/month
3. Customer Relationship Management (CRM) Software
The more you know about your callers, the easier it is for you to attend to them, right?
With your caller's details, you can resolve their needs and concerns quickly while also personalizing the interaction.
But how do you store and access this information for hundreds of leads or customers?
By using a CRM tool.
Call center CRMs are software solutions that store all your caller data and give you access to it whenever you need it. As it gives you a holistic view of a caller's interests, you can deliver a personalized service to improve their customer experience.
Here are two popular CRM software used by BPO companies in the Philippines:
Software
Feature(s)
Pricing
Salesforce CRM

• Omnichannel call routing.

• Live agent chat support.

• Real-time reports that can be customized.

• Can monitor and respond to customer posts on social media.

• Integrations with Gmail and Outlook.

$25 – $300/month
Zoho CRM

• Real-time notifications of customer activities.

• Omnichannel support across telephony, email, social media and live chat.

• Detailed analytics and reports.

• G Suite and Office 365 integrations.

• Has mobile apps for Android and iOS devices.

$8.43 – $37.95/month
4. Instant Messengers
You need BPO software to streamline customer interactions. But you also need tools for your agents to communicate their needs and concerns.
While some companies invest in physical intercoms for internal communication, this isn't possible for a virtual call center.
That's why it's a smarter idea to invest in online messaging platforms that let your agents interact irrespective of their locations.
Here are two tools that can help you out:
Software
Feature(s)
Pricing
Slack

• Supports team-specific communication channels.

• Real-time notifications on the desktop, mobile, and email.

• Pin the important messages and links within conversations.

• Set reminders for messages, events, or deadlines.

• Supports integrations with tons of workplace software like Google Docs and Zapier.

$3.20 – $6/month
Troop Messenger

• Can create private chats that auto-expire.

• Has read receipts for messages.

• Supports video and voice calls.

• Can flag important messages.

• Advanced search filters for images, videos, or contacts.

$1 – $4.99/month
5. Performance Trackers
It doesn't matter if you're offering customer support for back-office services, IT services or any other outsourcing services, you'll still have to:
Attend and resolve caller concerns and issues.

Review call logs and reports.

Prospect potential leads and customers.

Manage finances.

Implement new business ideas.
Amid all these responsibilities, you can't afford to monitor your call center staff manually, right?
However, without monitoring them, you won't know if they're handling calls or wasting time during work hours.
Luckily, performance trackers make monitoring employees a breeze for business process outsourcing companies Philippines.
Software
Feature(s)
Pricing
Time Doctor

• Monitor what their employees are doing during work hours.

• Track the time they spend on tasks and calls.

• Ensure that their staff is actively working.

• Identify activities that take a lot of time.

• Bill clients with accurate records.

$7 – $20/ month
Why you should choose Magellan Solutions for
business process outsourcing industry in the Philippines
Magellan Solutions is aware of the importance of the digital transition of economies and societies. Thus we guarantee that our channels will provide growth for SMEs "going digital".
COVID-19 paved a path for new sales and sourcing channels for SMEs. Thus, we assure you of our continuous technology innovations that can cater to any business needs once this pandemic is over.
Some of the best results of these innovations are:
Cutting the number of manual steps required.

Reducing the number of documents.

Developing automated decision-making.

Dealing with regulatory and fraud issues.
We know that these are key for the survival and expansion of SMEs and big corporations. Thus we provide flexible services such as e-commerce sales, teleworking capabilities and more.
Find the best business process outsourcing companies Philippines
With Magellan Solutions' help, your team can unify omnichannel services efforts into one tool. As a result, you gain a better experience for both the customer and your frontline representatives.
Leave us your information if you have more questions about our tools!
TALK TO US!
Contact us today for more information.