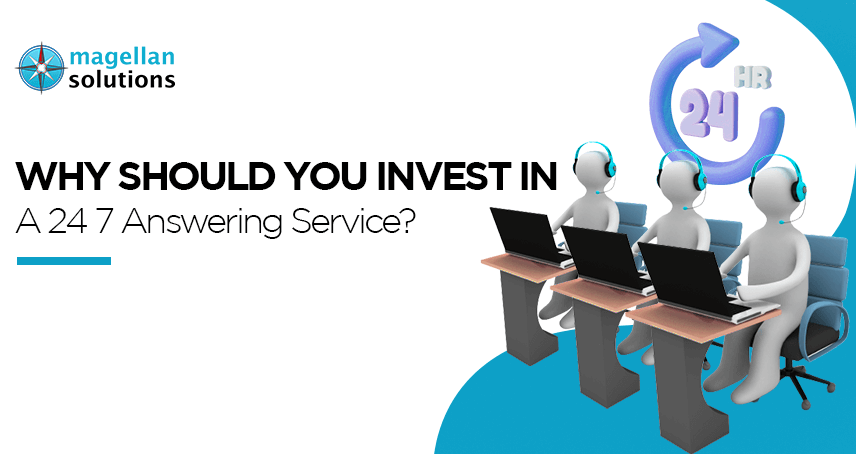 Why Should You Invest In A 24 7 Answering Service?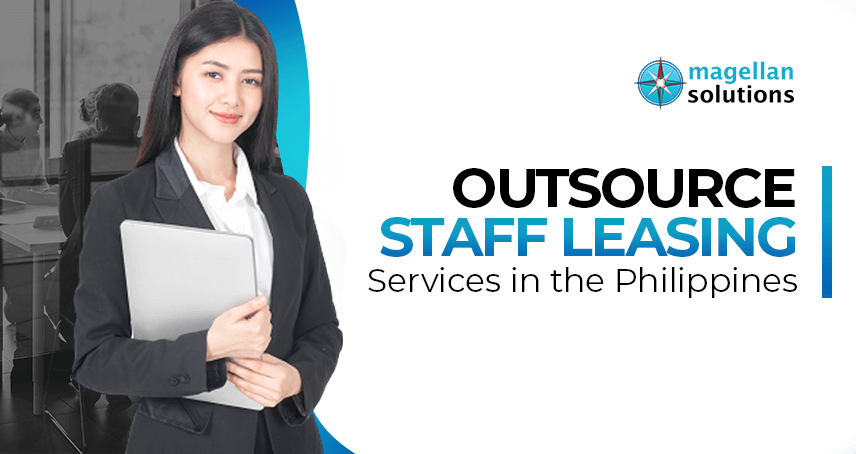 Outsource Staff Leasing Services in the Philippines
These are the nine signs you need to outsource
debt collection services
from the Philippines
Debt recovery exhausts almost every resource of a business. That is the reason why more and more businesses are opting to get debt collection services from the Philippines. 
This aspect of the business has been time-consuming, costly, inefficient to overall procedures, and has a negative impact on staff morale.
What is a
Debt Collection Agency
To begin, when you hire a debt collection firm, they will operate as your debt recovery agents, collecting past-due obligations on your behalf. Then you must pay a charge or a percentage of the entire revenue collected to them.
They are responsible for the following tasks:
Monitor and identify accounts with outstanding debts

Investigation of historical data for each debt or bill

Find and contact clients with overdue payments

Provide necessary steps to encourage on-time debt payments

Process payments and refunds when needed

Resolve billing and customer credit issues

Update account records and collection efforts status

Report on collection activity and accounts receivable status
Signs that you Need an
Outsourcing Debt Collection Agency
ASAP
Here are the tell-tale signs or red flags that you need to watch out for if you are still on the fence about outsourcing services.
#1 Shrinking cash flow
Credit is wonderful, but cash is unquestionably superior, according to popular belief. This is true in any industry. As a result, if you begin to have difficulty paying your bills, wages, rent, materials, and other expenses.
If your money is stuck in outstanding invoices, this is a common problem. A cash flow blockage can turn into a bigger financial risk that affects your cash pipeline. A bigger problem is if you don't have the proper machinery to follow up on every late payer. 
But when you have BPO debt collectors at your disposal, they can keep the payment rolling even if they are offshore.
#2 Lack of time to chase
It is simply not smart to exhaust your time to sit down and chase after debtors. As this is an unhealthy practice when you know there are hundreds of tasks that require your attention. Tasks that often have a direct impact on your business' efficiency and ROI. 
Contracting a tedious process such as making a phone call to debt delinquents is possible through outsourcing. 
#3 Employees hate to do this job
Some people are skilled at contacting and attempting to collect overdue invoices. Others are inept at it and lack confidence in their ability to complete the task.
It's a different story if you're going to assign this unpleasant chore to an internal employee who isn't supposed to be doing it.
This will make them inefficient at their job, potentially lowering the chances of debt collection. In addition to that, they may lose enthusiasm for the job you are actually paying them for, leading to poor employment retention rate.
You have to remember that debt collection call center processes are often a different specialization. To which your in-house employee may not have the proper training and knowledge to do the job effectively.
#4 You keep accepting excuses
To keep a healthy customer relationship is necessary for any business, even if they have debts to your business. Often, it is hard to counter the excuses as to why they cannot pay you yet.
However, you have to draw the line somewhere especially if it's starting to affect your business' bottomline. 
When you use a debt recovery agency, they are often less likely to accept excuses and are far more effective to advance the payments conversation.
#5 You cannot contact the debtors
This may be due to outdated phone numbers and email addresses of your debtors. Something that you cannot effectively sort out or not even aware are no longer up-to-date. 
Good thing about debt management outsourced service is they have effective ways to locate debtors and most likely to find them at a faster rate. 
#6 You cannot simply write off most invoices
A small invoice write-off may not affect your business but a large-value one surely will. Also, this could mean a relationship ends with a big customer. That is why it is vital to take all necessary steps to recover the debt. Even before you consider writing it off.
This means you have to be 100% sure that this specific invoice is no longer collectable. However, if you contract to an offshore agency, you are assured that they have exhausted all means possible to recover the debt. 
#7 Time is running out
When it comes to debt recovery, time is of the essence. This means each day you fail to recover a debt, it also decreases the chance of collection. Such effort requires persistent follow up to put a stop to that decreasing process.
If your 60-day or 90-day overdue columns are increasing, its collection rate is also decreasing. Thus you have to be prepared to write this off. 
Contracting this service will ensure effective every day effort to go after debtors, increasing the collection rate.
#8 You have no idea to proceed
Debtors ignore your debt reminders and you don't have any options or don't know what to do. This pertains to an effective escalation process to make sure you get your point across, that is for your debtors to pay you.
Of course, taking it to court is the least option or not even in the choices. But if you partner with a debt recovery agency, they can provide the necessary step for your escalation action. 
#9 You don't have a debt recovery strategy
Debt collection is often not a priority but you cannot neglect it entirely. When your business grows, it is likely that you will encounter late and default payments. Such is an inevitable scenario for any business.
That is the reason why you need a debt collection strategy in place. This process should include your follow-up process for overdue debts, time frame to management escalation, and third party agencies such as legal bodies and debt collection agencies that you will contact when required.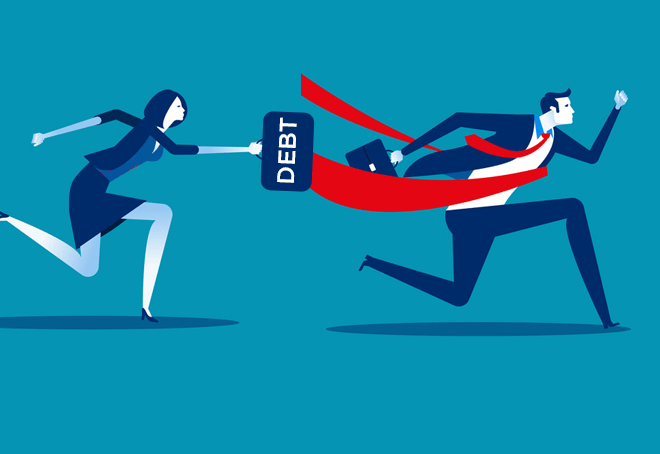 Choose Magellan Solutions As Your
BPO Debt
Recovery Partner
We understand your need to ensure a healthy cash flow and to ensure your debt recovery management is effective and efficient. 
Our 18 years in the service provides us with the in-depth knowledge and expertise to create the best debt recovery solutions for you, whether you are a startup or an SME. 
Our agents are well-trained to ensure we remain professional when we go after your debt delinquents. Also our infrastructure and CRM tools are in position for a stable debt collection process and management.
Magellan Solutions is an ISO 27001-certified and HIPAA-compliant outsourcing provider. This is our commitment to stay ahead when it comes to protecting your data and information. 
Contact us today and let us help you improve your cash flow and ROI. Fill up the form below!
TALK TO US!
Contact us today for more information.