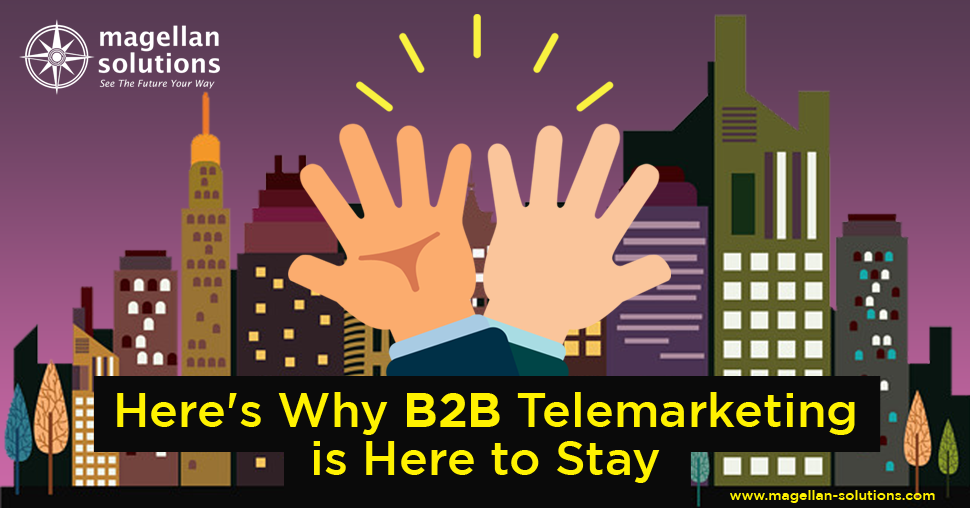 Here's Why B2B Telemarketing is Here to Stay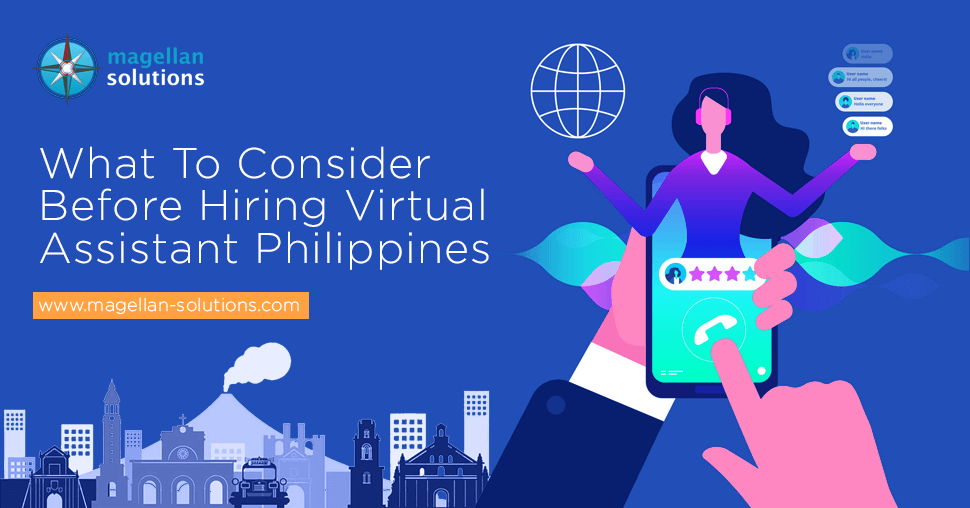 Checklist for Hiring a Virtual Assistant
What Benefits Do Companies that Outsource to the Philippines Enjoy? 
History tells us that outsourcing or offshoring favored established companies. They are considering the prime examples of General Motors and Ford Company. Who are both key players in the automotive industry when they incorporate outsourcing into their business strategy? 
Even today, large companies and industry players fill up the list of top companies that outsource to the Philippines. Examples are Google, Amazon, Apple, Wells & Fargo, AT&T, and Wyndham Destinations. 
This fact may give the impression that only large companies with tons of money can outsource. Just like any business strategy, outsourcing still has risks, which is wrong. 
The beauty of outsourcing is that it can give you tons of benefits when you do it. The same also applies to startups and SMEs. 
A Startup or An SME? Why Should You Look at
Outsourcing Companies in the Philippines
Startups and SMEs pop left and right, but not all can stand the test of time. Some may have put up services and products incompatible with the market. Some had no clear goals in the get-go. Some are drowned with tedious, repetitive tasks that fail to cater to their customers' needs. 
But these realities all stemmed from poor management due to a lack of expertise in essential areas to run a business. This is why outsourcing is a smart move for startups and SMEs. 
Key founders in this business model try to do everything simultaneously, which may sound commendable but disadvantageous to the whole operation. Failure is bound to happen as a lack of workforce, resources, and limited budget constantly threatens SMEs or startups to flourish. 
Outsourcing companies in the Philippines can do much more to alleviate or eliminate these threats for SMEs and startups. In turn, it helps them flourish and continue serving clients. 
Five Areas of Business Management and Where
Outsource Work to the Philippines
Can Help
1. Strategy
This is the "brain" of the whole operation. This is also where analysis of the competitive landscape and market falls, which enables the business to determine opportunity and draw up a plan to access that opportunity.
Market access strategy involves positioning, differentiating against direct competitors, and branding. This key area is as challenging as it gets while, at the same time, overlooking the whole operation. 
Where can outsourcing
agencies in the Philippines
can help?
Determining where your business lies often requires extensive market research and analysis. This is a function that is booming in the Philippine BPO landscape. You can employ the services of outsourcing companies in the country for this task. 
Here, you can access experts with in-depth knowledge to deliver conclusive market research reports, whether you want quantitative or qualitative research or a combination of both. It is all up to you. 
They can deliver comprehensive and conclusive reports, which you can use to determine strategies. Outsourcing enables you to avail of this service in a specific time frame you deem necessary. 
Also, data management and related services are perfect for SMEs and startups as you still handle data and information at a manageable volume. This is the best time to lay an excellent foundation to create a comprehensive and up-to-date database. 
Also, good data and information can streamline strategies for improving all business processes. 
2. Marketing
Pioneer teams may have decided who will overlook this specific key area. But with a small group where everyone strives to do everything they can, marketing is quite challenging. 
This involves understanding potential customers and markets, determining steps to reach them, and gaining revenue. Route poorly chosen by SMEs and startups is they plan their product or service first and sell them out to undefined customers and business persona. 
What
outsource work to the Philippines
can address this?
This is about the Strategy. Therefore, market research is something viable you can contract to a third-party provider in the Philippines. As you follow up strategies to create an effective marketing plan, you can also outsource this function. 
Digital marketing outsourcing is among the top services contracted to BPO companies in the Philippines. Through this, you can optimize your sales revenue and marketing strategies. This is possible if you outsource SEO web marketing across all channels. 
You can supplement this with an effective lead generation, telemarketing campaign, and telesales plan. What's good about all these is that you can set your KPIs and benchmarks your outsourcing provider can follow.
But, the best outsourcing provider may help you define and set KPIs and benchmarks. You can also avail of their services in periods you think will best help your business.  
3. Finance
Accounting and financial management can cripple a startup and SMEs in more damaging ways than one. A healthy financial management process enables your business to strive as you build it from the ground up. 
Accounting and finance are especially crucial for this business model as you have a limited budget, which must be used to its maximum capacity and on things that matter. Also, this specific function requires specialists to ensure the financial output's quality.  
Conclusive accounting reports, in turn, help forecast realistic cash flow. As well as draw up expenditure budgets and picture the potential revenue. 
This is entirely a different discipline and thus requires specialists or someone with experience.
What services of accounting
outsourcing companies in the Philippines
can you avail?
Financial management and accounting is a specialized task. This subset of BPO Philippines is under the Knowledge Process Outsourcing (KPO). 
KPO employs people with specific skill sets to do particular tasks or services. In this case, accounting and finance. If you choose to outsource this function, you are assured you only have the benefits of staff with an accounting degree and experience. 
Also, BPO companies in the Philippines use various accounting software such as Freshbooks and Quickbooks, to name a few. You can get the best output of human intellect and technology for your financial advantage. 
These BPO companies offer accounting services like bookkeeping, accounts receivable processing, accounts payable processing, taxation document processing, etc. 
4. Human Resources
The ability to hire additional in-house employees is somehow not viable for startups and SMEs. One employee needs all the required salary, benefits, and office equipment to contribute to the overall operation. Such a scenario is not feasible for this type of business. 
Aside from this, an essential factor to consider is employee satisfaction and learning motivation. SMEs and startups do not have the proper resources to do so and would instead invest in things directly impacting income and revenue.
What HR
outsourced work to the Philippines
can you get?
HR outsourcing is also called staff leasing. This is where you can outsource virtual assistants to do specific tasks you may need. This may include appointment setting, handling inbound and outbound business calls, and even content writing. 
Virtual assistants offer a plethora of services. You can choose from administrative to specialized tasks. If you already have in-house employees, you can get the benefits of an HR team.  
Your outsourced HR team can ensure your employees are motivated and in their best shape to deliver maximum performance. They can also do your payroll management if you need to. 
5. Technology and Equipment
This covers the whole business operation. SMEs and startups are challenged to optimize their processes to deliver services or products to their target markets. This business aspect is often a necessity. 
But this is another daunting factor, too. You may need staff knowledgeable to operate such software and technology. Imagine using cloud-based database management; you need IT personnel to set it up for you. At the same time, you need data entry personnel to ensure a safe migration of paper documents into it.
This is also true in setting up your customer service center. It would be best to have CRM software to ensure a streamlined customer experience. Aside from call center agents, you must ensure they are knowledgeable about operating such equipment. 
How do you do this? Extensive training. Your business does not have the extra resources and workforce to do so. 
Technology and equipment plus knowledgeable personnel to operate it go hand-in-hand. Missing one part spells disaster for your business. It will result in stagnant technology due to incompatible staff or vice versa. 
What can your
outsourcing agency, Philippines,
do to address these challenges?
BPO companies in the Philippines offer the perfect solution to these scenarios, providing services with the ideal combination of human resources and technology. 
For your database management, you can avail packages with the software you need and the staff to go with it. This applies to customer service support as well. Outsourcing companies in the Philippines can set up their call center services. 
This is equipped with the latest CRM software and is fully operational, with staff trained to provide stellar customer services. You don't have to worry about quality assurance; they can assign a QA team for your campaign alone. 
Magellan Solutions Delivers Outsourcing Services For All Your Business Aspects 
Our industry experience of over 17 years proves our ability to deliver services to SMEs and startups worldwide. We took the time to understand your constant challenges and formulate countermeasures to address them. This is our pledge to ensure we only provide the best services for SMEs. 
Regardless of size, Magellan Solutions takes pride in keeping your business safe and secure. Our proof of security encompasses ISO 27001, GDPR, and HIPAA compliance. We assure you that we only follow the best security protocols when we deal with your data and information. 
Contact us today to get your free 60-minute business consultation. We are glad to help, and let's solve your problems together. Fill out the form below! 
TALK TO US!
Contact us today for more information.