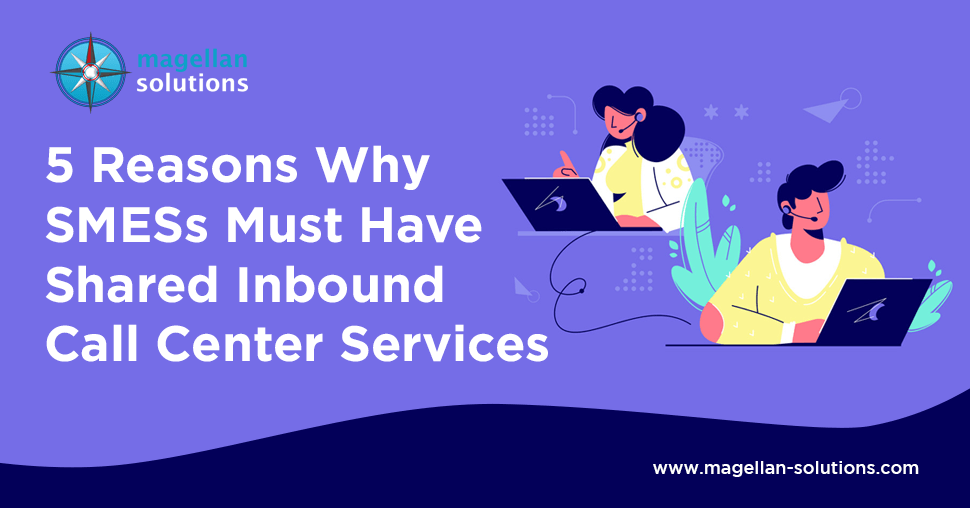 5 Reasons Why SMEs Must Have Shared Inbound Call Center Services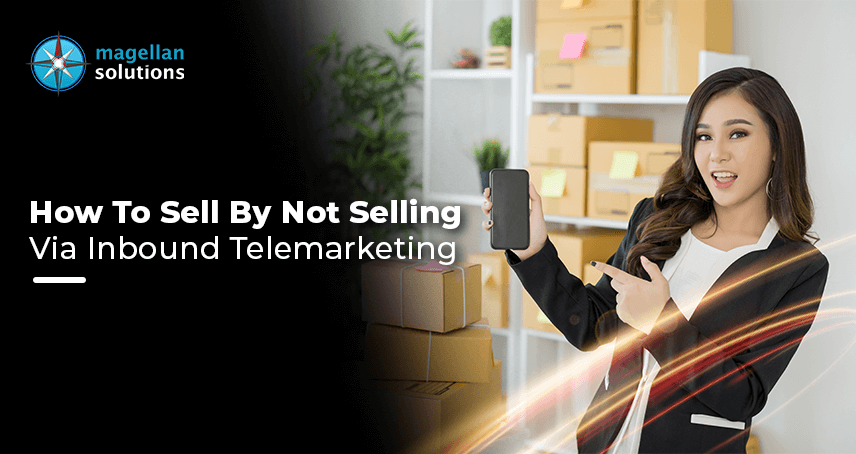 How To Sell By Not Selling Via Inbound Telemarketing
Benefits of C
all Center Outsourcing Services
Businesses acknowledge that companies who outsource yield more advantages. This is because of the reduced costs and expanded workforce it brings. The option to outsource maximizes flexibility in operations, entering a new market, or increasing audience reach. Outsourcing services is a typical example of this.
Companies acquire additional skills and extend business multilingual proficiency. Furthermore, it is instrumental in making informed business decisions when addressing user concerns and questions.
But before you do outsource, we fully understand the concept, processes, and risks implicated with it. Below are some of the potential benefits when you team up with Magellan Solutions:
Full control
With staff offshoring, you are still the boss. Outsourced staff would concentrate on operations and business projects. This would all be according to your given instructions. It is also important to remember that communication is vital. Indirect access to the team can cause language barriers, miscommunication, and cultural gaps. This may lead to poor results and even failure to meet your expectations. 
Cutting operations cost
Cutting costs is one of the most common attractions. This is one of the many reasons industries decide to offshore their operations. Outsourced staff causes:
Decrease of need for direct employee salary

Less utility

The reduction of facilities and supplies needed.
The pricing for staffing offshore is also cheaper. This is in comparison to business process outsourcing.
Dynamic team
An offshore team in the Philippines usually consists of young individuals. Young individuals with fresh ideas, creative inputs, and solution-oriented when dealing with problems. This makes the country excel in many fields and makes us one of the top choices for outsourcing jobs. 
Efficiency
You don't need to waste any of your time. We set up your operations and a suitable office for your staff. We also take advantage of the time difference, offering a 24/7 working team. Even if you are resting, your business continues its operations with us.
Government support
The government has been integral to the BPO's success in the country. It has backed the industry up for over 25 years already. 
Support provided includes:
Training programs

Marketing

Improved infrastructure

Workforce pipeline building

Tax holiday

Tax exemptions
Multilingual speaking agents
The Philippines has the top spot for business English skills. This is according to GlobalEnglish Corporation. This is because at least 90% are English speakers in the country. It has become a significant advantage in the Philippine outsourcing industry. There are also many Filipinos who speak other spoken languages in the world.
Why We Think We Can Help as a C
all Center Services Outsourcing P
rovider
Because of business growth, there are a lot of industries that have taken to outsourcing.
The BPO industry in the country has expanded into new alternatives over the years. You no longer have to worry about entirely giving up control of your projects. Instead, you could take advantage of offshore staffing for your company. With this, you outsource a job to a team in the Philippines. Even if the unit is under the Philippine BPO company, you are the only one who manages them the way you want.
Magellan Solutions help you quickly build a team and grow your organization. We provide everything you need. As a BPO company, we are responsible for managing the processes of starting a group.
Why Magellan Solutions is the Most
-Outsourced Contact Center
We are aware of how cultural differences cause conflicts. It prevents business organizations from achieving growth and success.
Filipinos have a good grasp of their respective cultures. This is whether a client is from the West or our Asian neighborhood. This makes it easier for you to build a solid connection with outsourced staff.
Magellan Solutions will represent you in the Philippines. As a result, we will take responsibility. 
Leave us a quote by filling up the form below, and we'll get back to you with all possible answers and offers.
TALK TO US!
Contact us today for more information.