The Complete Guide to Outsourcing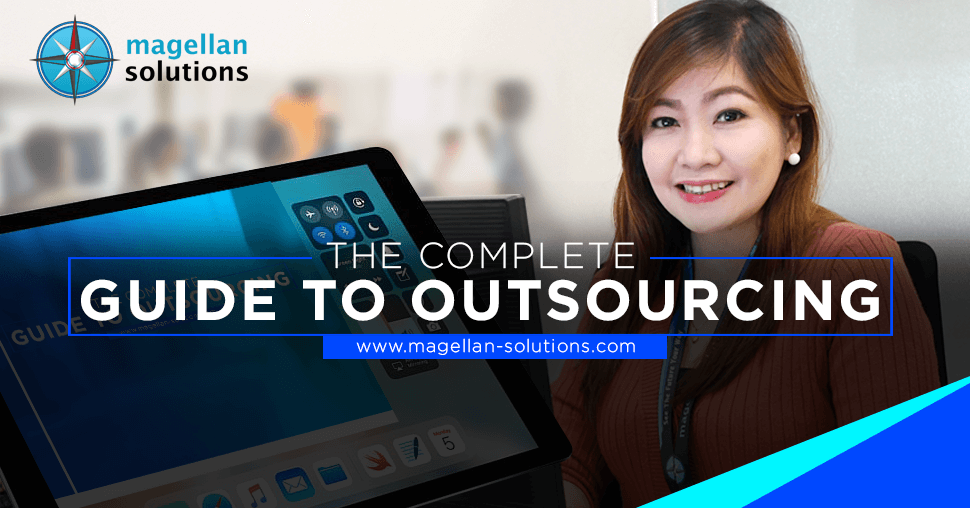 Successful businesses have one thing in common: they know how and where to cut costs. And one of the modern ways to do it is by hiring a workforce from one of the top outsourcing destinations today.
The long list of companies outsourcing is proof of its efficiency. Some established companies included in the list are Google, Amazon, AXA Insurance, and many more.
Read further to learn more about how outsourcing helps these global giants thrive and continually be ahead of the competition. In this white paper, you will learn more about the following:
Now, let's start with the first bullet on the list.
What is Outsourcing?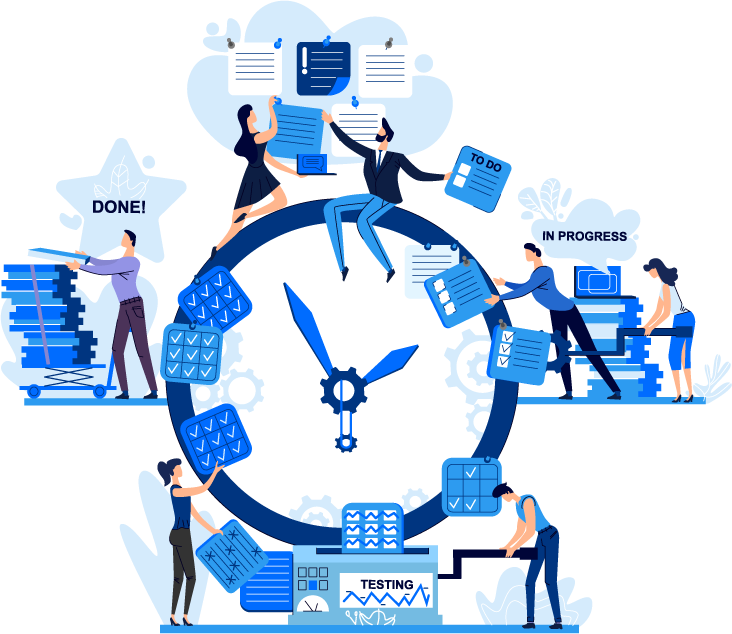 Outsourcing is an agreement in which a company hires another firm for a specific business process. It is a critical part of the modern business process today, as letting another firm handle an area of a business is risky, which will also be discussed in this content.
Many entrepreneurs prefer outsourcing to hiring in-house staff because, besides saving business costs, outsourcing also creates more job opportunities. It boosts the economy of the location where they built their workplace. Because of this, some businesses like AT&T outsource operations management from multiple companies.
And in response to the increasing demand, many firms like Magellan Solutions have emerged to support other companies by catering to their outsourcing needs.
Magellan Solutions, a Philippine-based BPO company, takes care of their partner's hiring and training processes, onboarding, up to providing real-time reports through their advanced outsourcing technology.
Outsourcing vs. In-house Staffing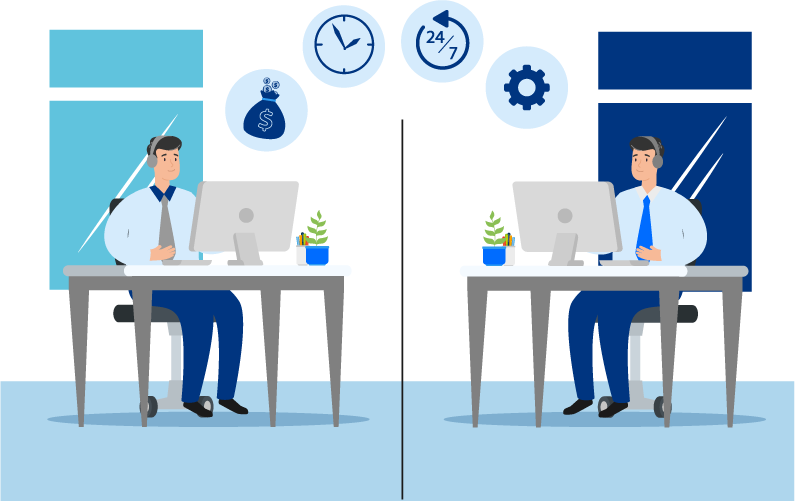 Outsourcing and in-house staffing are business practices for hiring employees to handle a company's operations.
However, some business owners confuse outsourcing with in-house staffing. So what separates the two business practices? Read on to find their key differences:
What's the Difference between Outsourcing and In-house Staffing?
Outsourcing follows a standardized onboarding process depending on the nature of the outsourced work. It allows businesses to subcontract a third party to outsource inbound, outbound, and back-office services outside their organization.
In-house staffing, on the other hand, proceeds through a step-by-step process. In this practice, companies reach a pool of candidates through job postings, job referrals, advertisements, and hiring the most qualified candidate.
Many businesses leverage outsourcing services when they need skills not present within their organization. While in in-house staffing, companies employ new staff with all the technical skills they want and a personality that easily works with their organization.
Outsourcing is a smart move for small businesses only to complete short-term projects. Outsourcing enables companies to acquire job functions and skills they need without investing in a full-time or even part-time hire. They can also pay on a project-by-project basis, with no contracts, or opt for "shared services."
Meanwhile, in-house staffing is often financially taxing. With an in-house staff, companies would have to offer a competitive salary, room for growth, and other on-office perks to keep employees motivated for future projects and help the company in other ways.
Unlike outsourcing, a service provider covers all the bases of an organization's hiring needs while minimizing recruitment expenses.
In-house staffing follows a fixed working schedule; sometimes, in-house staff may not deliver their outputs on time. This is true if employers delegate their tasks hours before the end of their shift or beyond regular working hours.
On the other hand, outsourcing allows businesses to operate 24/7. With this arrangement, businesses achieve faster work completion and higher productivity.
Although outsourcing offers a more scalable approach than hiring in-house staff, it is not always the best move for all businesses. Whether choosing to outsource or hire in-house staff, evaluating the need for an organization to scale up is important. Otherwise, neither outsourcing nor in-house staffing will ever work.
The Outlook of the Outsourcing Industry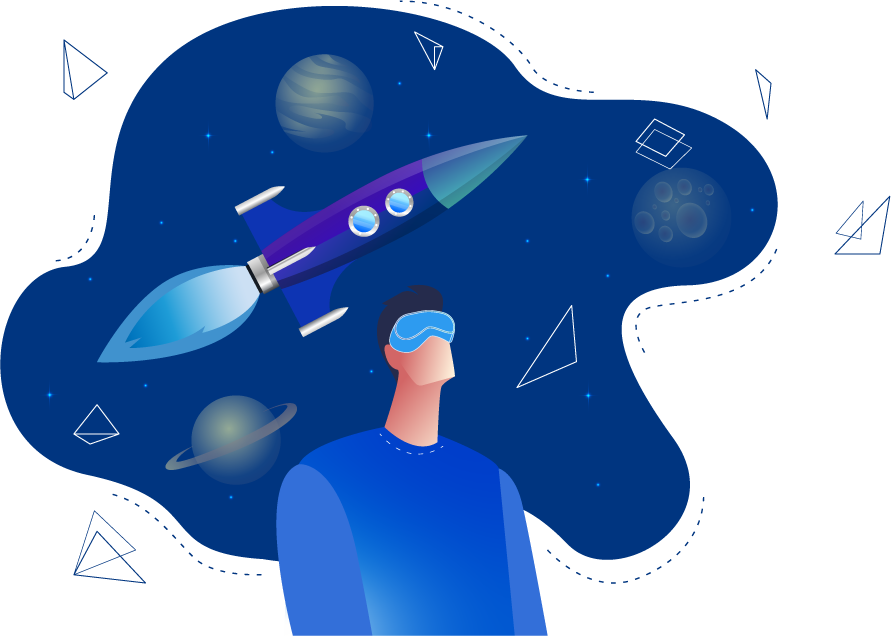 The outsourcing industry is expected to continuously grow by about 9% by 2022 according to the IT and Business Process Association of the Philippines (IBPAP).
The industry's revenue will hit between $29 billion and $32 billion by 2022. From this, the growing anticipation for the revenues of the contact center and business process outsourcing is around 3.3% to 7.4%. The information technology and software-related businesses are from 3.2% to 6.7%. And for information management, it will go by 7.3% to 10.8%.
In the Philippines, the revenue of the outsourcing industry by 2022 is seen to surpass that of the OFW remittances continually. They are expecting it to reach up to $38.9 billion.
In terms of workforce, the outsourcing industry is poised to hire more workers, up to 1.57 million, in the next few years due to its continuous growth.
Moreover, businesses in countries excelling in this sector are supported by their government. Simply because it is like hitting two birds with one stone. For the top outsourcing destinations, the outsourcing industry is one of the top contributors to the country's GDP. If this sector continues to thrive, the GDP also has the potential to grow with it.
They collaborate by constantly looking into different areas that will allow businesses and investments to flourish. Their efforts will contribute to continuously strengthening the industry and bringing it to greater heights as they approach 2022.
The Evolution and Development of Outsourcing: A Timeline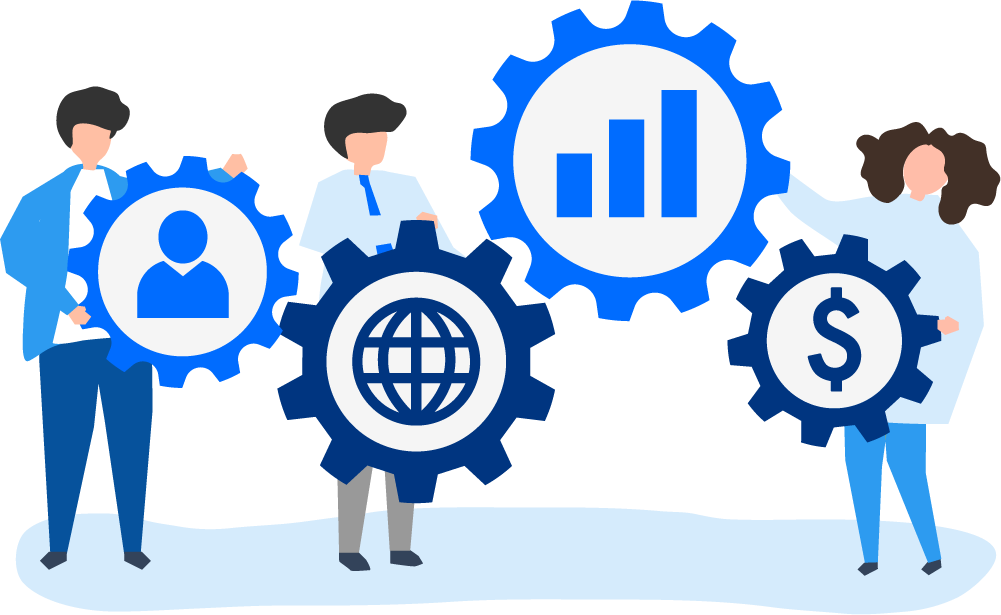 The idea of outsourcing could be traced back to the Industrial Revolution in the 1700s, wherein manufacturers started shifting the manufacture of goods to countries with cheaper labor. However, it was not perceived as a business strategy way back then.
In the 1970s, large companies were not self-sufficient and sought strategies to focus more on their core competencies to optimize performance.
When Eastman Kodak announced that it was outsourcing its information systems to IBM, DEC, and Businessland in 1989, it paved the way for outsourcing to be formally identified as a business strategy.
The term' strategic outsourcing' emerged in the second stage, from the early 1990s to the early 2000s. Strategic outsourcing is based on outsourcing strategic business processes. These processes have made an impact on the competitiveness and business performance of many businesses.
Generally, strategic outsourcing can transform how a business operates. Under strategic outsourcing, it takes advantage of accessing external expertise and knowledge and employs these to the existing and future business capabilities.
Simply put, strategic outsourcing aims to gain a competitive advantage by utilizing external resources to improve internal capabilities and operational efficiency.
In the third stage, from the early 2000s, 'strategic outsourcing' evolved into 'transformational outsourcing'. This business approach enables businesses to be flexible and adopt new technological advances and rapidly changing business needs. Under this approach, the outsourcing provider can lend innovation among businesses as a strategic partnership.
Unlike traditional outsourcing, transformational outsourcing seeks to provide business functions with a distinctly new and improved approach instead of delivering only services at a lower cost.
Outsourcing is geared toward bringing enhanced results by focusing less on ownership and more on developing strategic partnerships. Organizations approach outsourcing nowadays as a new way to maximize value, reduce risk, and improve their positioning in the market.
The last couple of years have seen more and more organizations rearranging and reconsidering outsourcing contracts.
List of Services that Can be Outsourced
The outsourcing industry offers three categories of services: inbound, outbound, and back office. Some examples of outsourcing services that businesses can avail in each category are the following:
Inbound Services
The inbound call center services receive incoming calls from customers. It aims to provide clients with the best assistance possible for all their queries.
Magellan Solutions specializes in delivering inbound customer support. Its systematic customized solutions result in a higher customer satisfaction score and increased sales. Magellan Solutions offers different inbound contact center solutions which include the following:
Customer Service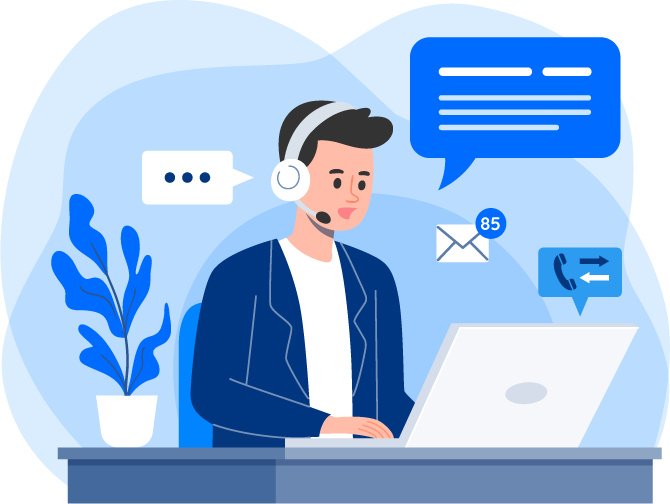 Customer service support is a broad outsourcing service. It has many services under it, namely, inquiry handling, direct response, order taking, reservations, and many more.
Customer service can be done in two ways: voice and non-voice operations. It is considered voice when done through a call, while operations without speech, like chat and email, are called non-voice.
Here, the hired third-party company will address its clients' concerns. They are in charge of delivering professional assistance and support before, during, and after the communication.
Amazon, the multinational technology company, is just one of the well-known corporations outsourcing customer service. Like many companies, it has become one of their strongest weapons to be at the top.
Tech Support

For product-centric companies specializing in technology, like the tech giants Apple, Samsung, and Asus, this is the type of service they commonly utilize.
Outsourcing technical support means letting a partner company help customers regarding a specific problem with a product. Some products involved here are mobile phones, computers, software, and many more.
The best example is the users' concern about adding printers to the network. Funny it may seem to techies out there, but yes, it is one of the most common problems facing tech companies. Many users do not know how to do it. In response, companies hire tech support staff to assist clients step by step.
Some services include help desk, service desk, software installation, troubleshooting, and remote IT.
Multilingual Support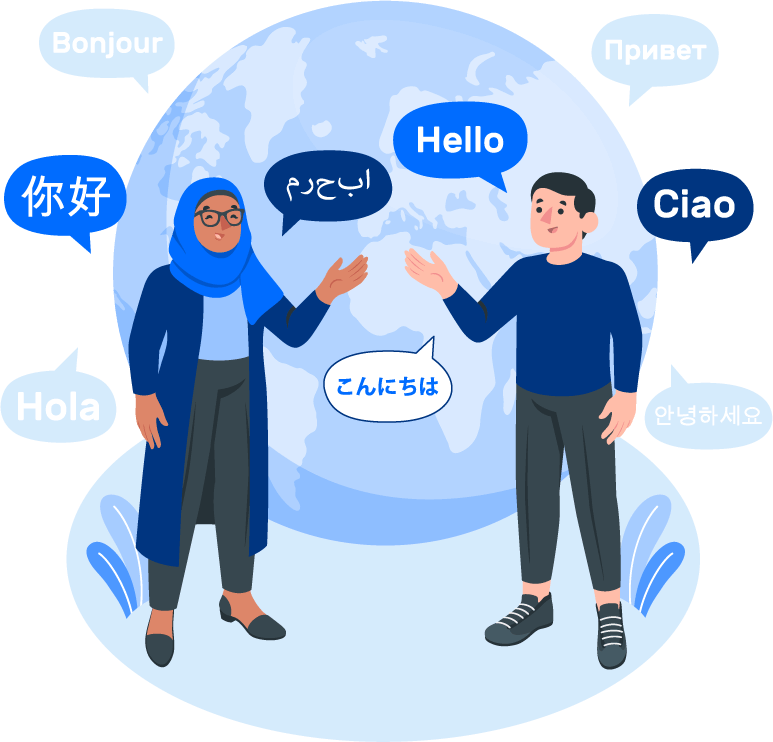 This service can eliminate the language barrier and efficiently connect businesses with everyone.
Through outsourcing multilingual support, businesses can now deliver the utmost service to their customers using different languages. They can also deliver global solutions as it allows them to provide support to their clients all over the world.
The common languages this type of contract provides include French, German, Spanish, Italian, Japanese, Korean, Bahasa Indonesia/Malaysia, Chinese, and Thai.
Live Chat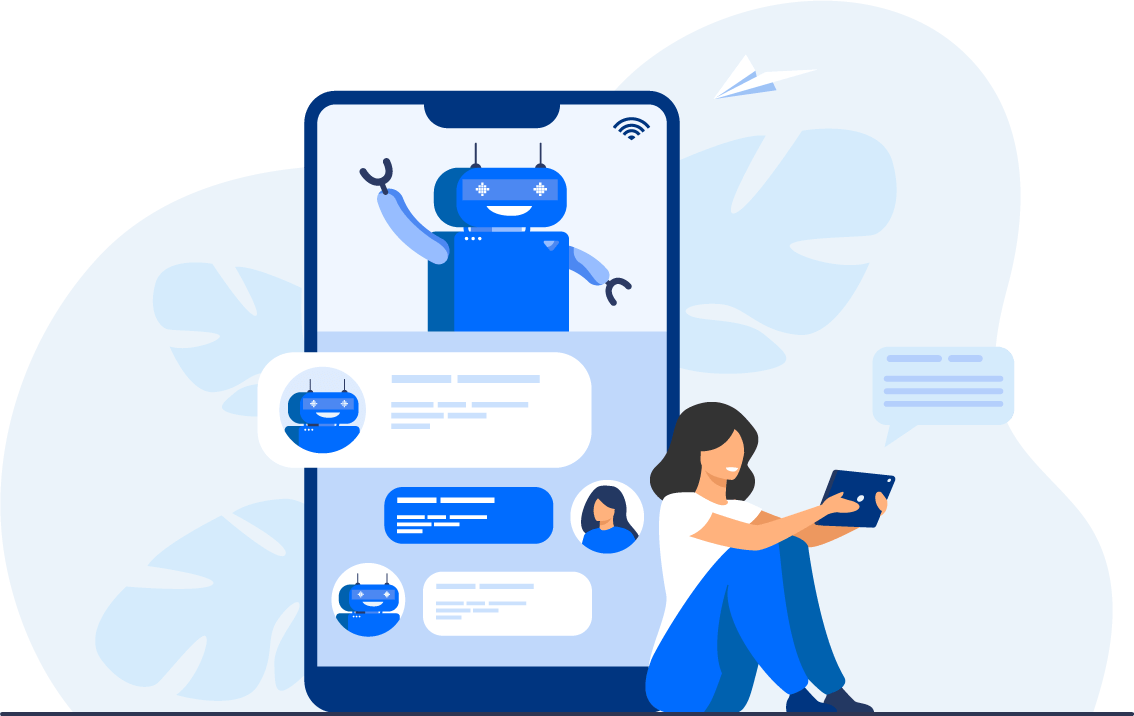 It's important to note that not all customers have the same preference. Some want to connect with their service providers through the phone, while some prefer to chat. With this in mind, it is best to give them options.
In live chat outsourcing, the service provider will assign staff to respond to clients' concerns quickly. This is common in websites. Customers can click the chat button below to connect with an agent in real-time.
Omnichannel Support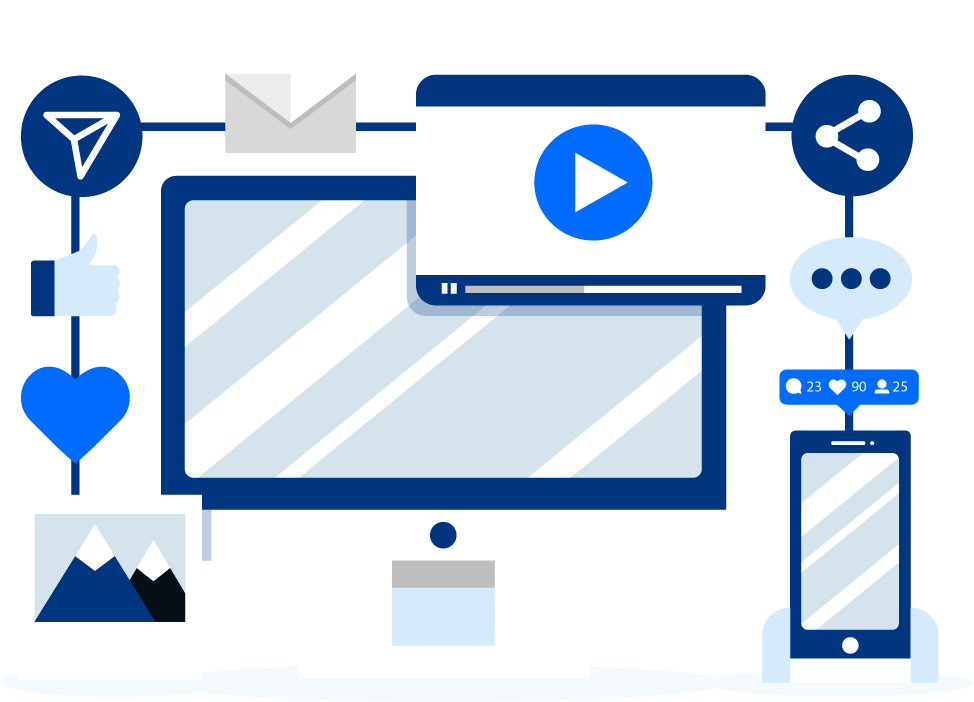 Now, omnichannel support is the right choice if a business has customers all over channels. More channels mean more ways to be of service to customers.
This service helps businesses prosper by providing professional assistance to their customers using multi-channel. This means their customers can reach them through different platforms such as phone, chat, IVR, email, mobile app, social media, and many more.
Starbucks, the world's largest coffeehouse chain, uses this service. Not all their consumers have access to the same channel. This is why omnichannel support is a great addition to a business.
Outbound Services
If making calls and connecting to potential customers grows a business, then business owners might want to outsource outbound call center service.
This service focuses on making calls and connecting to prospects. Businesses use outbound services for customer acquisition, sales, lead generation, appointment setting, surveys, and market research.
Its difference with inbound is as clear as the sun. In inbound services, the agents accept customer calls to address their concerns. Meanwhile, in outbound services, the agents are the ones to directly contact a client to advertise a specific product or service.
In line with this, one of the leading service providers of outbound services is Magellan Solutions. Some of the outbound services the company offers include the following:
Telemarketing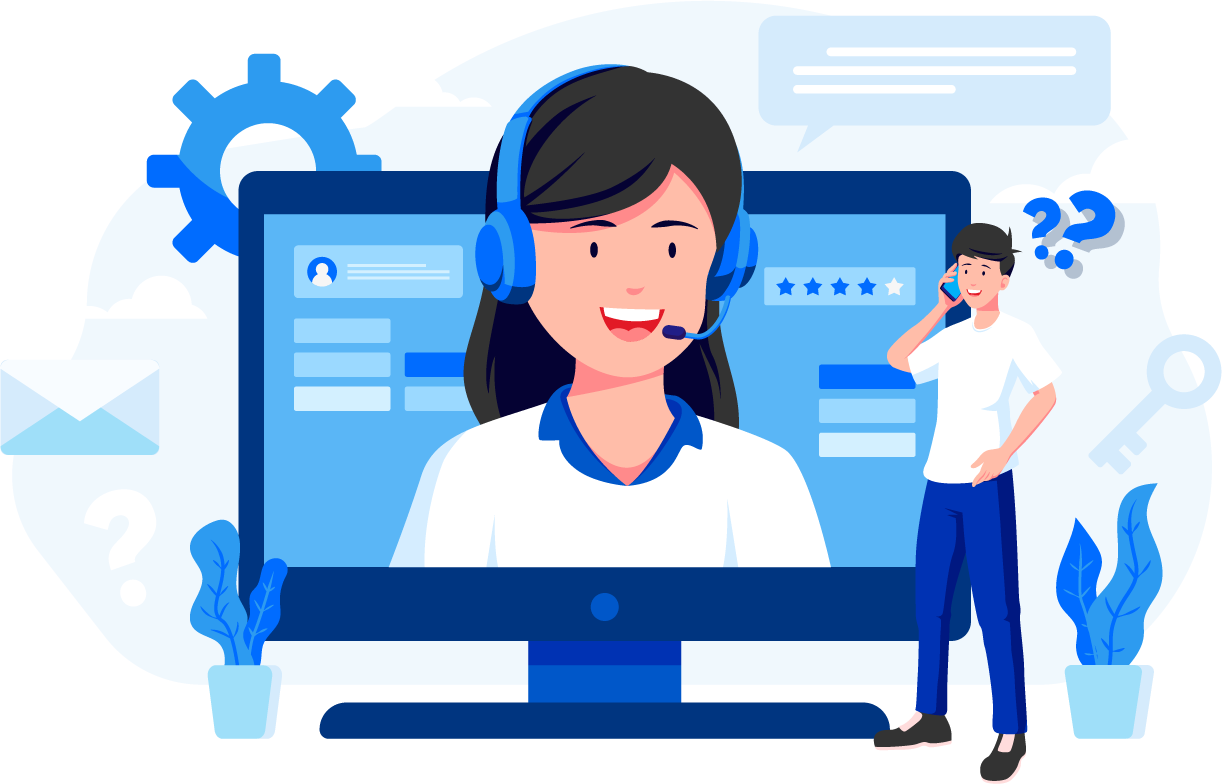 If a business is looking for the best technique to reach prospects, improve sales, and build brand equity, then it's time for them to consider outsourcing telemarketing.
In this proactive sales strategy, the agents make calls to a list of potential clients to offer products or services. It aims to help businesses get the interest and attention of their target market.
Many businesses like Globe, a well-known telecom company in the Philippines, utilize this sales method. Whenever Globe has new products like an upgrade to an existing postpaid plan, their agents call every existing client they have to offer it.
Aside from upselling and cross-selling, it can utilize different outbound services such as debt collection, lead qualification, etc.
Lead Generation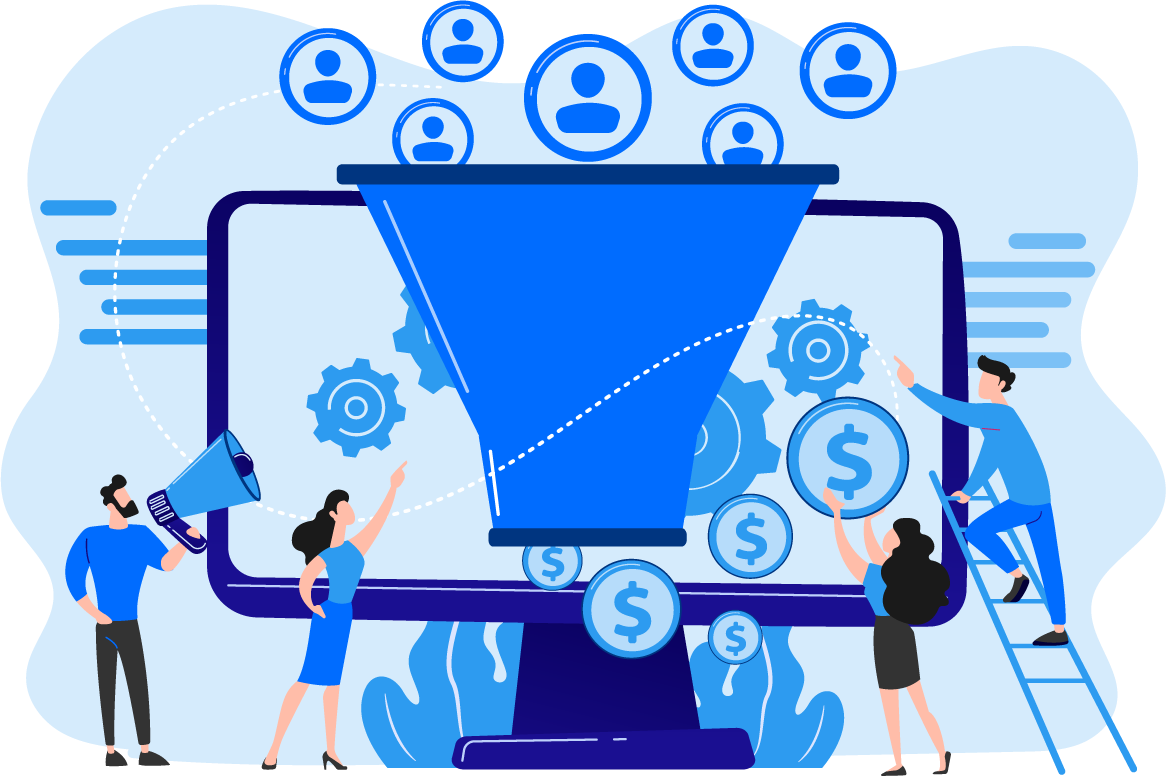 Businesses can gather qualified leads ready to convert into sales when they outsource the first stage of a buyer's journey — lead generation services.
Here, the outsourced company contacts potential customers to generate interest using various strategies such as online marketing and advertisements.
Keep in mind that this service is separate from sales and marketing. The role of the agents in lead generation service is only to determine prospects' needs. It is to know the best product or service to offer them during the sales stage.
Appointment Setting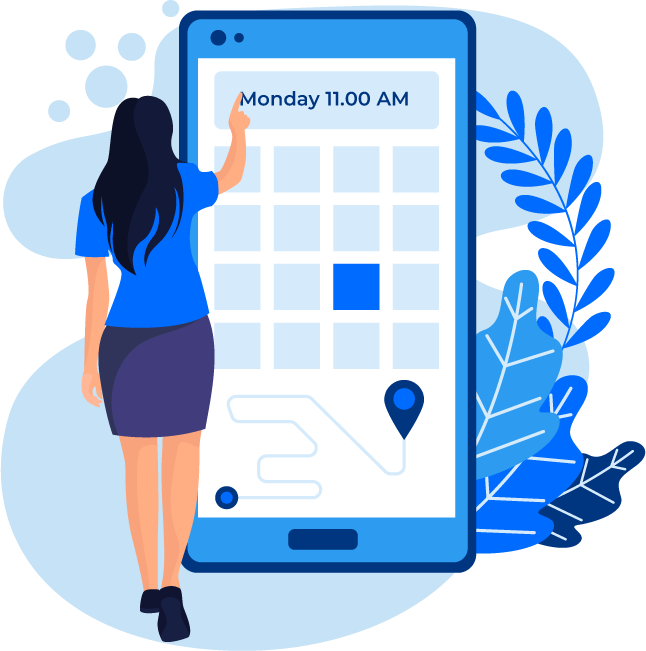 Every business wants to ensure that everything is organized. If a business wants to generate telephone appointments, it must outsource appointment-setting services.
In this service, an appointment setter will contact businesses or consumers to set appointments for their clients. Outsourcing this service will help businesses generate new leads with less hassle and stress.
The specified services under this operation are B2B appointment setting, legal appointment setting, and medical appointment setting.
Cold Calling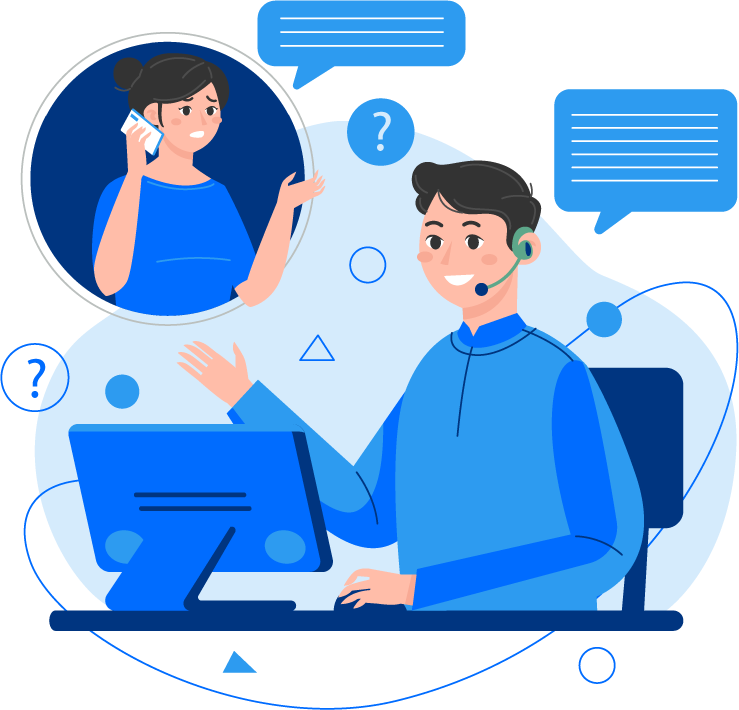 Cold calling services are useful in bringing sales to greater heights.
This service connects agents with prospects who had no prior interaction with a salesperson from a business. Businesses use this service to convince customers to purchase their products or services.
Many business industries utilize this operation to expand their market, get new customers, and be the industry leaders, such as the following:
Airlines
Tourism
Utility
Telecommunications
Insurance
Finance
E-commerce, and many more
The types of cold calling services that Magellan Solutions offers are cold calling for IT services, real estate cold calling, cold calling for the finance sector, and B2B cold calling.
Telesales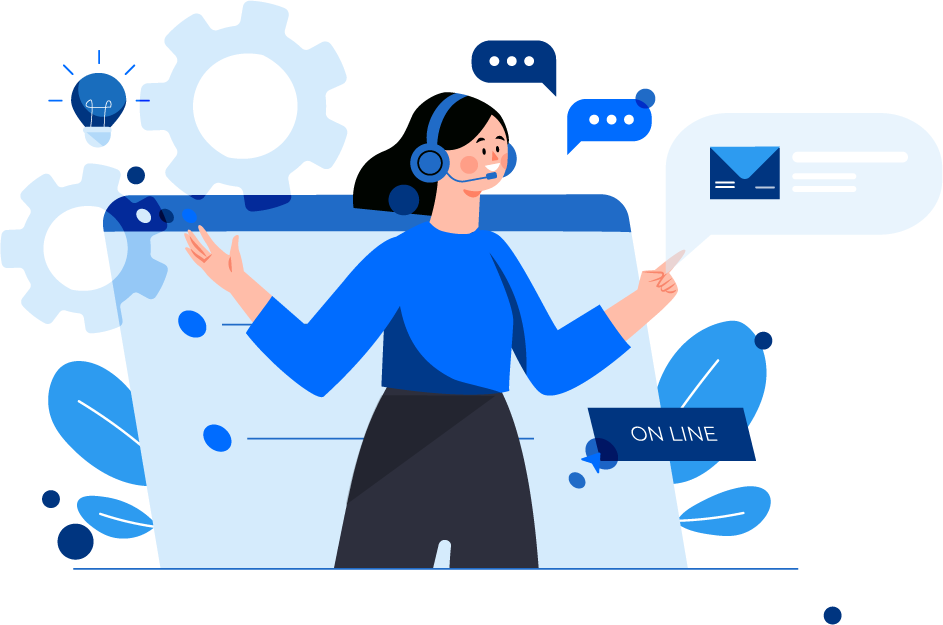 Businesses can sell their products and services directly to prospects through outsourcing sales force.
For those wondering if telesales differs from telemarketing, YES, it is. Their difference lies greatly in their end goal.
While telemarketing service is more about lead generation that aims to introduce and increase awareness about a product and service, telesales is a direct way to sell it. It aims to close deals with the prospects.
Therefore, if a business aims for increased sales, this is the ideal service they can outsource.
Market Research and Survey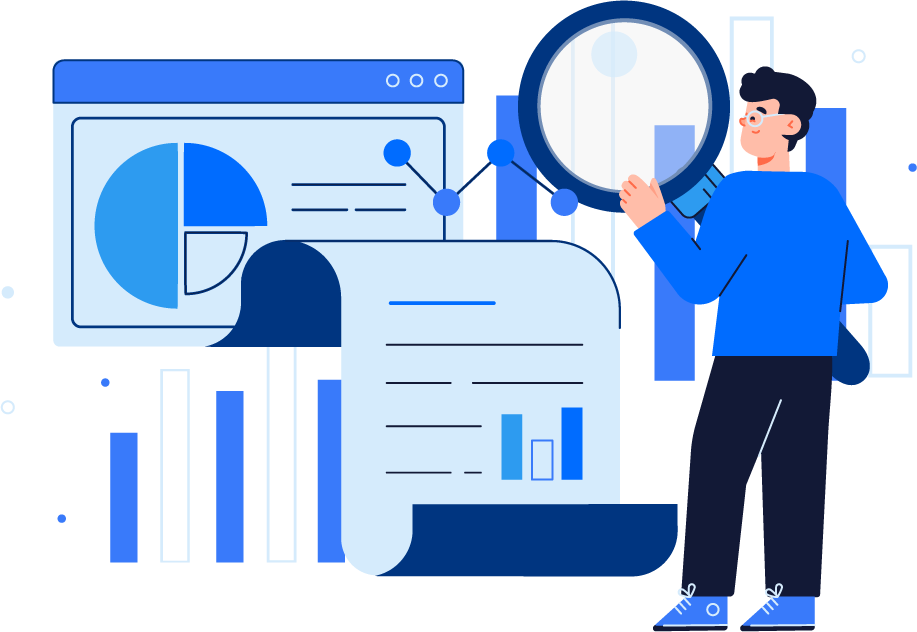 Many business owners are eager to know the secret on successfully improving their business.
For businesses, one way to improve things is by listening to clients' feedback and suggestions. Business owners can outsource market research and survey services with one of the leading service providers today.
Here, the agents contact a list of existing clients for feedback and suggestions about a specific product and/or service. Client responses will be the basis of a company in improving its business.
Back-Office Services
As its name suggests, back-office services encompass all functions and roles of the administration and support personnel. Unlike outbound services, back-office services are not directly related to either customer or client support. But these services are essential to enhancing customer experience.
Although back-office services are not client-facing, they are a major contributor to a business's success. Here are some of the commonly outsourced functions under the back-office services:
Data Management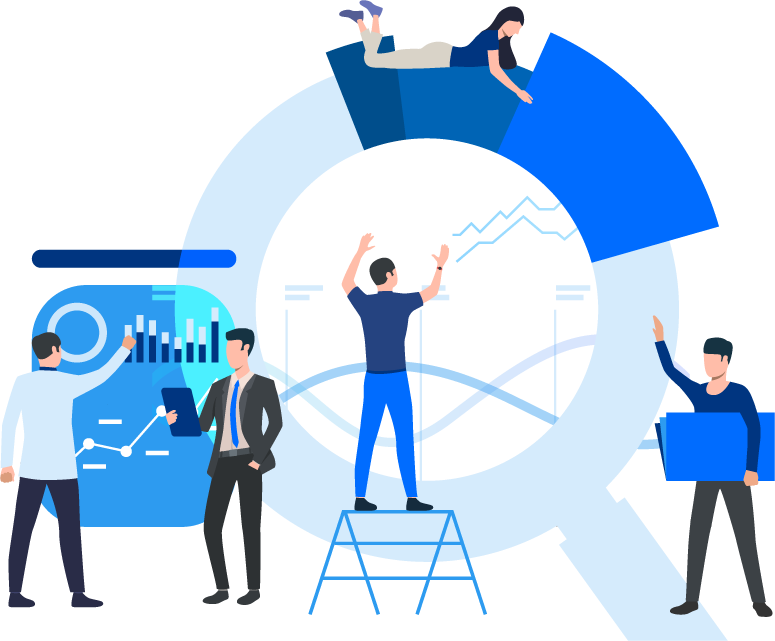 This cloud service allows businesses to ingest, store, organize, and maintain the data they collect and create. Business leaders draw analytical information from these data, which improves corporate decision-making and strategic planning.
Data management services provide organizations with an effective data management system. This ensures that the organization's database only contains high-quality information. In other words, none of the records are duplicated, outdated, erroneous, or inaccurate. As a result, this increases the reliability and accuracy of volumes of data.
Different types of data management:
Data mining. This data management task involves finding useful information from pre-recorded data. In this process, raw data or existing records are inspected to locate patterns, correlations, and anomalies that can be used to predict outcomes or gain insight into business trends.
Data cleansing. This function identifies and eliminates inaccurate, corrupt, or "dirty" information in a database. An effective data cleansing strategy results in comprehensive data and updated contact information of clients and customers.
Data entry. This process involves inputting or transferring information, may it be in the form of words or numerical data, into a database. When encoding, retrieving, and processing data becomes time-consuming, businesses outsource this task to improve overall productivity while ensuring data accuracy.
Data processing. This task collects vital history records from various sources and generates the collected information into useful data. This data can deliver accurate and simplified reports such as marketing and sales records.
Data verification. This service is concerned with checking the accuracy and integrity of the information businesses use in their organization. It involves checking the database to identify errors, duplication, or incomplete information. Data verification will also update or confirm the data when a record seems questionable or outdated.
Staff Leasing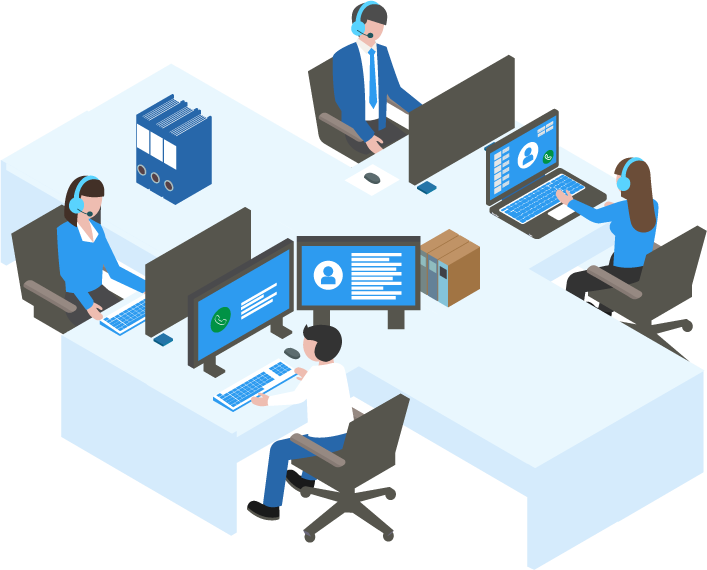 Also known as 'virtual staffing', a bit of HR outsourcing, this service involves hiring an employee through a professional employer organization (PEO). However, it is quite different from traditional hiring, as the PEO handles all aspects of finding new employees and managing payroll.
Clients may be involved in the screening process or leave it all to the PEO. But in most cases, clients work closely with the staff leasing company to ensure that their organization will meet their exact needs. Here are some of the jobs that small businesses can staff lease:
Content Moderation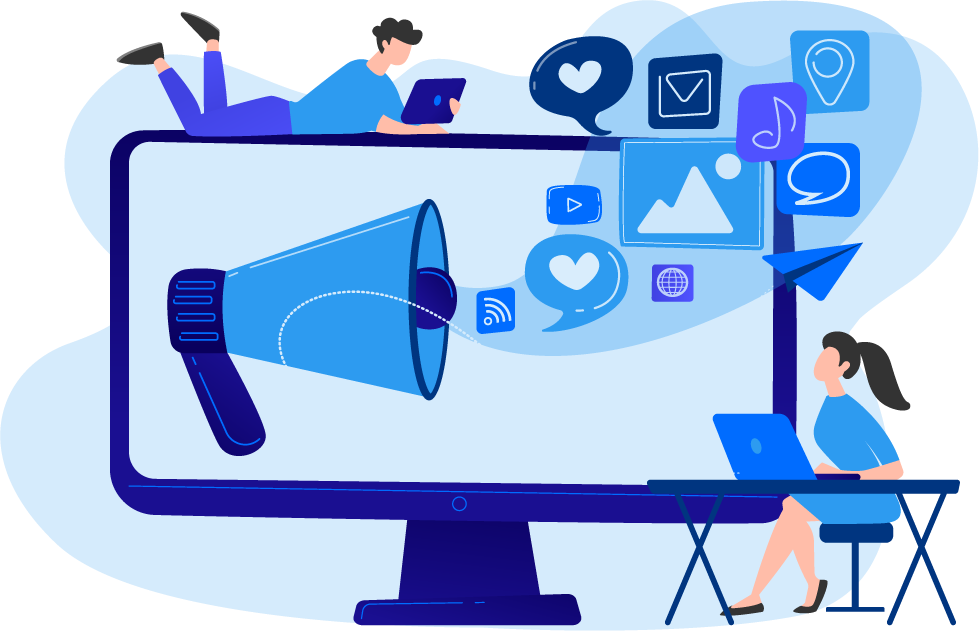 In this service, a content moderator monitors all media content and applies a specific set of rules and guidelines to user-generated submissions to ensure that the communication is acceptable.
Social media moderation is the most common type of content moderation. Here, the moderator analyzes the contents in all forms. It may be text, images, videos, and many more posted and submitted through a social media platform.
Content moderator ensures that the social media account of the brand they are working with is free of offensive content that may damage its reputation.
Virtual Assistance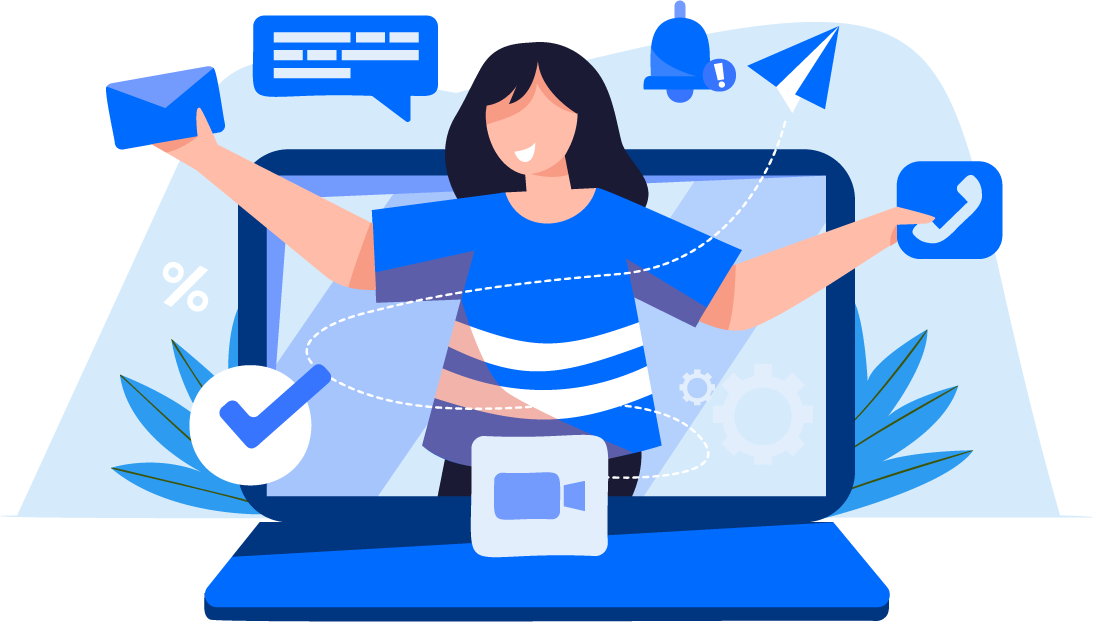 This service employs virtual assistants who provide support services to a business remotely. These virtual assistants perform numerous tasks, including but not limited to social media management, event management, appointment setting, administrative tasks, and even reservation services.
When businesses want to focus more on their core functions, they hire virtual assistants who can take up most of their mundane tasks that can be done remotely. In return, businesses take advantage of saving training and salary costs instead of hiring a full-time employee for a small job.
Social Media Management
This service manages brands' online presence across all social media platforms by creating, publishing, and analyzing content.
Here, a social media manager works as a consultant, in-house employee, or team member for brands and helps them achieve goals like growing their followers or social media revenue.
A social media manager is expected to undertake the following areas of social media management:
Researching target audiences
Creating a social media strategy
Designing social media accounts
Developing social media ads
Building a content calendar
Responding to followers
Monitoring social media performance
Accounting and Finance Operations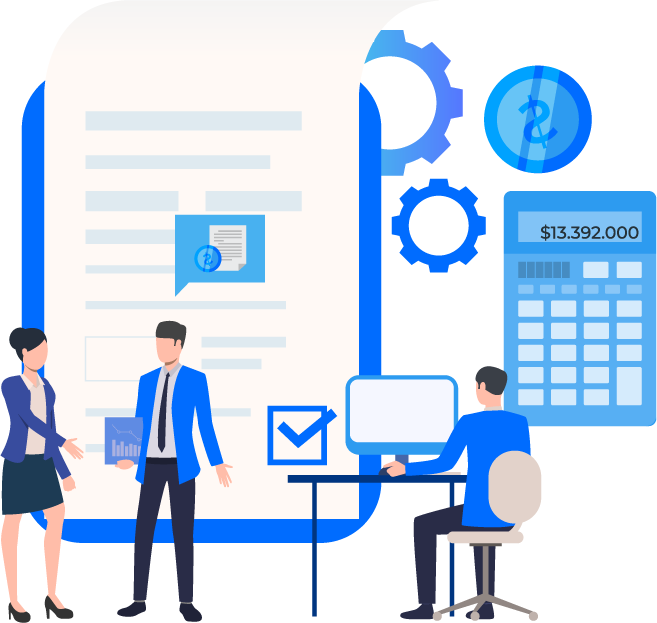 Under this service, clients may hire financial experts such as Certified Public Accountants (CPA), Auditors, Bookkeepers, and Payroll Assistants.
Small businesses, entrepreneurs, and start-ups hire these experts when finding the precise skills required for their financial statements, bank account operations, financial data analysis, and financial invoices is tough.
Many accounting and bookkeeping firms are already embracing outsourcing for numerous reasons:
Deliver compliance work at around one-third of the cost.
Engage more in strategic planning while being freed up from time-consuming tasks.
Benefit from value-added services while cutting costs
Outsourcing Benefits and Guidelines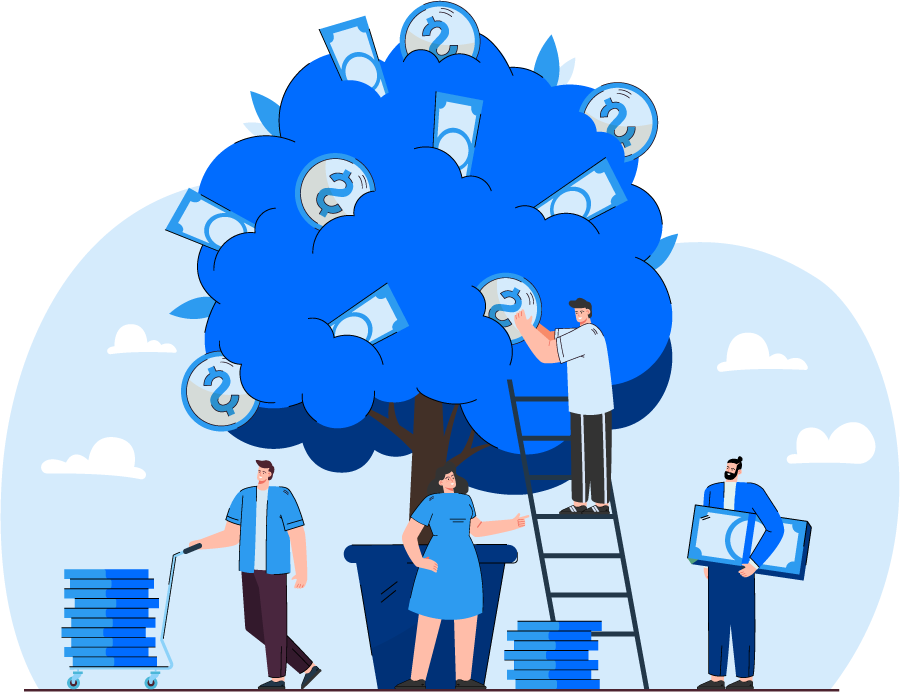 Outsourcing is a smart move, and it is undeniably true. This is why many business owners outsource some of their operations to reliable service providers today.
So long as a business outsources smartly, it will help the company grow. Some of the long-term benefits outsourcing can provide are the following:
Outsourcing allows businesses to control their capital cost by providing only what they need, without any unnecessary services, which answers the question, "How does outsourcing help reduce costs?"
For instance, Magellan Solutions provides a customized package to its clients. It works through their staff from the sales department negotiating with businesses.
In the process, they create a unique package based on the client's requirements. This is a more affordable option as it eliminates unnecessary things or services for a specific business that can increase the price of the package.
And since businesses can presumably save costs a bit because of outsourcing, they can now use it as an investment to other revenue-producing areas of their business.
Outsourcing can help businesses get a team of professionals round-the-clock at a more affordable cost.
It made getting a team of professionals cost-efficient, as there are countries with low labor costs like the Philippines. When businesses outsource from one of the top outsourcing destinations, they can expect to get quality results at an affordable price.
Aside from the low labor cost, they don't have to spend on the other things needed as their outsourcing provider will be the one to provide it for them, such as:
Equipment (Computer and accessories)
Programs
Software
Hiring and training of agents
Office Space
HMO of the agents
Other benefits of the agents and many more
Allows Businesses to Start New Projects Quickly
Starting a project takes time, but not for outsourcing service providers.
Eliminate the process of hiring people, which will take weeks or even months — hire a service provider instead.
More than having ready-to-assign experts and resources available to implement a project, they will handle all the clients' needs. As a result, it has a greater possibility of success than rushing a project and doing it in-house.
Allows Businesses to Focus on Core Business Functions
Every business aims for growth; everyone does.
Outsourcing management services like customer service, telemarketing, data management, and many more can help businesses stay focused on the main areas of their business.
This doesn't necessarily mean that the processes they outsourced are not an important part of the business. It only means they are eliminating the burden of handling it independently. Also, businesses can dedicate their time to more complex and revenue-producing functions that only in-house people can handle.
Business owners must think of it like this: they are not letting the outsourced processes go out of their hands. Instead, they are turning it over to professionals who can handle it better.
Believe it or not, every business carries certain risks. Whether it's a volatile market, financial condition, or technological advancement, all of these are still considered risks that could, at some point, cause the sudden downfall of a business if proper actions are not taken.
And yes, outsourcing itself has risks. While it's a fact, the risks it helps reduce weigh more than that.
Service providers manage the risks related to the outsourced service for businesses. They are experts in preventing issues that may occur during the process and are trained on what to do to avoid them.
Moreover, the risk of data security may also arise. Outsourcing a company also means giving them access to the needed data. To avoid this, they implement strict data security, like using helpful programs and software and ensuring an ISO 27001 certification, an international outsourcing standard on managing information security.
Best Practices in Outsourcing that Businesses Can Adopt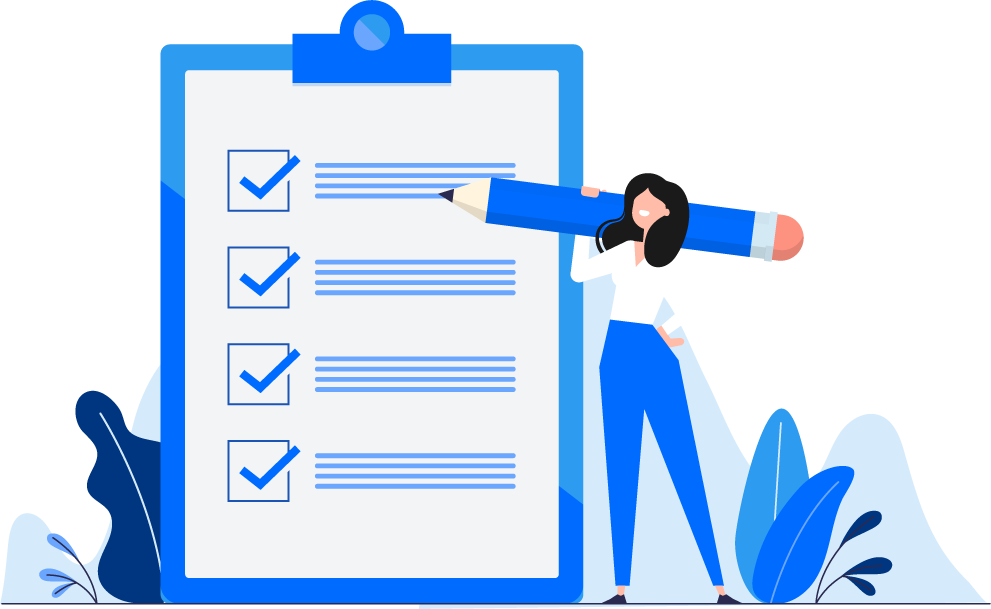 Small businesses are vulnerable to bad hiring decisions. The consequences of having a bad hire are much greater than expected. The expenses are broken down into hiring, pay, and retention costs.
Moreover, a bad hire can also affect some areas of a business. This results in decreased productivity, cultural imbalance, and a bad reputation.
Businesses must hire qualified employees while minimizing their hiring process. For employers who need comprehensive assistance in hiring employees, here are some best practices in outsourcing they can adopt:
Analyze the real hiring needs.
Businesses can start first by identifying the key skills their organization needs.
Many employers struggle to fill positions because they tend to overlook this task. When a company does not know its hiring needs, it will likely suffer from skill gaps.
Hence, evaluating the current skills of their employees is crucial to determine what their company is lacking. This will help them determine whether their company needs to hire in-house staff or outsource from a service provider.
Select the right talent.
Selecting from tons of applications requires narrowing down the best-qualified talent. To do this, employers must have a standard they will use throughout the screening process. First-time employers may use the following relevant information to help them decide who to hire:
Roles and responsibilities. Employers must evaluate their applicants based on how suited their previous roles and responsibilities to the job they are offering.
Experience. They should also ensure their applicants' work experience is relevant and consistent with their job role.
Skills. The qualified candidate must have all the talents and expertise required to perform the duties that an employee will be asking.
Achievements. Companies should also consider candidates who have generated good results from their previous job.
Education. Aside from educational background, employees can also check for training, seminars, and certificates that can demonstrate suitability for the job position.
Establish Visibility and Constant Communication
To facilitate on-time delivery, both parties should communicate regularly to be on the same page.
Employers should start by providing all the details and specifications of their projects to qualified professionals. With all the details in hand before starting the outsourced project, the hired employee will find it much easier to deliver a product that meets the expectation of the employer.
Visibility and reporting are important aspects of communication. Clear reporting must be established between employers and employees.
By having easy access to reports submitted, employers can get insights into how their business is performing as far as achieving their targets.
Ensure data security and privacy.
For start-ups and small business owners, security concerns are a major concern. Most often, they are at risk of cybersecurity threats and attacks, making it challenging to maintain their IT infrastructure.
Employers who opt to work with remote employees should ensure that they only work with professionals who follow the best practices to minimize any risk of a data breach.
For example, if the project concerns mobile app development, an employer must ensure their employees meet the data security regulatory requirements within their state.
Choose the right engagement model.
A business engagement model is crucial to shaping the relationships between an employee and employees. A good engagement model outlines how payments are handled and the scope of responsibilities of both parties.
With the right engagement model in place, employees and employers can develop long-term relationships, leading to positive outcomes.
Cost of Outsourcing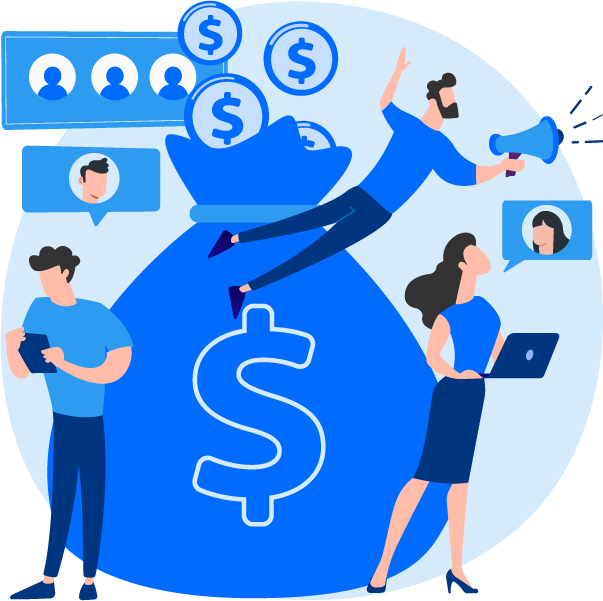 When outsourcing, businesses must know what they are paying for. The cost should always be worth the price, especially if they are targeting cost savings.
And to get the cost of outsourcing, there are many factors to consider such as, but not limited to the following:
Businesses can get the number of agents needed in a team by identifying this.
It depends on the agents' skills and years of experience in the field.
This is the labor cost in a specific place, as every country has its labor market rate. The Philippines has a much lower workforce rate than other outsourcing destinations.
Let's use call center outsourcing as an example to give a picture. Here's a comparison of hourly rates based on geographic location:
| | |
| --- | --- |
| Geographic Location | Hourly Rate |
| United States/Canada | $22 – $35 |
| Western Europe | $40+ |
| Eastern Europe | $12 – $25 |
| Australia | $55 |
| Africa/Middle East | $15 – $20 |
| Latin America | $8 – $18 |
| Asia/Philippines | $8 – $14 |
| India | $5 – $9 |
| Pakistan | $6-$10 |
This can either be short-term or long term, but commonly, it is more ideal to get a long-term contract if businesses are a hundred percent confident about their chosen service provider as they can save a huge chunk on the cost.
Here, the average count of calls is determined per day or week. Typically, B2B has a lower volume compared to B2C. This is specific for businesses outsourcing inbound or outbound services.
Related to the call volume, this is the average duration of each call being handled.
It is here where other outsourcing parts, such as infrastructure requirements, specialized training, business continuity program, and many more, will be under.
Pricing Models in Outsourcing
Each customer has a unique requirement. Designed to cater to the diversified needs of clients, there are different pricing models in outsourcing. Here are some of the most common types:
Fixed Price
Known as a transaction-based model, this type is being agreed upon by both parties. There is only a particular price that the client will pay either monthly or annually.
Here, everything that the client needs is already included. There are no additional fees, adjustments, and such, no matter whether the agents rendered overtime or any instance that may occur.
This is the best outsourcing model for companies with a consistent and measurable workload.
Time and Material
Compared to the fixed price, this is a more cost-efficient type.
Typically, this pricing model is used for long-term IT projects. Almost like project-based, it offers flexibility to both parties.
Here, the service provider creates a proposal based on the required time and materials of the client.
Mixed Mode
Yes, businesses can combine two pricing models at once. This is a mix of fixed price and time and material.
This pricing model is ideal to use when a business does not have specific project requirements but needs to have a project done within a timeline. With this, a pricing structure like mixed mode is important to help businesses save costs since there is no control over things that may occur as there are no specific requirements.
Staffing
This pricing model allows businesses to hire staff for a specific period. They can add more members and choose who will work for them based on their preferred skills for the project. It makes them more productive as their outsourcing company controls some of their basic functions.
This arrangement is best when a business needs additional staff for its project but doesn't want to hire full-time employees to save costs."'
Consumption-based
In this arrangement, businesses pay only what they have consumed.
Talking about saving costs, consumption-based is the most cost-efficient of all. But it is not available for everyone as it only goes to cloud service providers.
Some of the best examples would be OneDrive and Dropbox. If businesses use these storage platforms, they may purchase additional storage they need at an affordable price.
Sample Pricing on Selected Services
The cost of each service differs from the others. Now, to provide businesses with ideas on how much outsourcing costs, here are some sample prices on selected services:
Telemarketing
For US outsourcing companies, it typically costs around $20 to $75 per hour, while offshore services are cheaper, with an average price between $12 and $20 per hour.
When a company charges per lead, it commonly ranges from $35 and $60, while some provide a list of prospects for $300.
3D Modeling
Here, the type of industry that businesses will be working with is one of the factors that may affect the price.
3D modeling for mechanical designs costs $50 or more per hour. For architectural 3d models, the hourly rate is around $40 to $50. Meanwhile, for product designs commonly costs $40 or less hourly.
Data Entry
For this service, here is an estimate of the labor rate for data entry in three outsourcing destinations. It does not include the price of other things like the software and program.
Based on Glassdoor, the average monthly salary of data entry staff in the Philippines ranges from $336 to $440. For India, it plays around $219 to $261, and for the U.S., it is between $1,750 to $2,333
*Note: The prices above are only estimated costs to give businesses an idea of the price range.
Common Mistakes in Outsourcing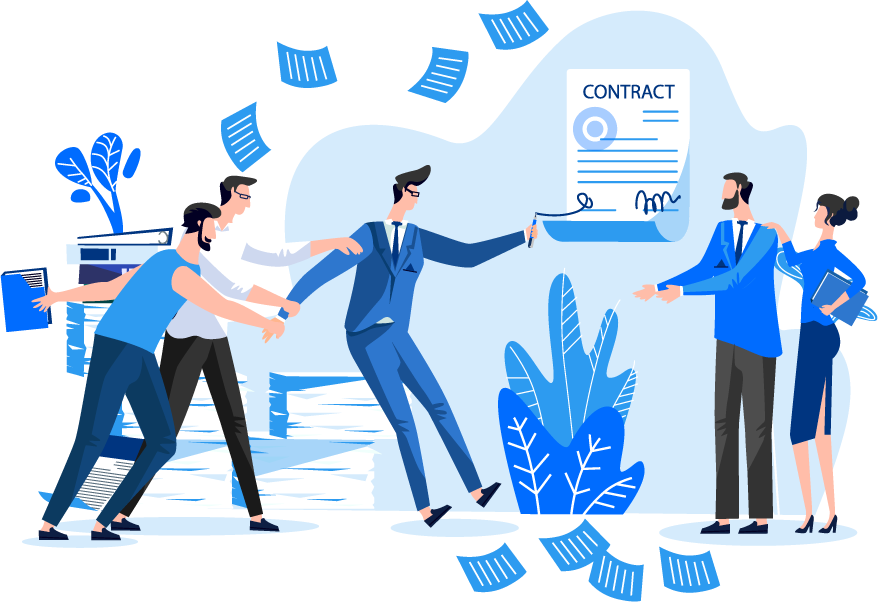 If there's one common thing that small business owners share collectively, that is probably the fear of failing at first. Only a few are confident enough to venture into outsourcing. Outsourcing makes businesses feel like they are putting their eggs in one basket, but it's not.
Outsourcing is indeed a daunting task. The first attempt with no concrete direction may result in an outsourcing mishap. To make a successful outsourcing initiative, here are common mistakes in outsourcing that all businesses must avoid:
Starting without a clear plan
Most of the bad experiences in outsourcing tend to stem from jumping into outsourcing without any clear plan. The benefits of outsourcing are extremely tempting, and most businesses take the first step without knowing what they really want to outsource.
Many business owners become disappointed with their first outsourcing venture because they don't do an analysis of their needs in the beginning. Before a business owner signs a contract with an outsourcing partner, he/she must take time to answer the questions:
What specific business functions do I need to outsource?
How can outsourcing help my business optimize its performance?
When is the best time to integrate outsourcing into my business?
This type of question will help businesses get moving in the right direction.
Choosing the cheapest outsourcing provider
There is a sole reason why businesses are attracted to outsourcing: they want to save on cost. However, this doesn't mean opting for the cheapest outsourcing services.
Business owners should remember that they get what they pay for, and capitalizing on low-cost labor can do more harm than good.
For businesses that want to get more value from their money, creating a reasonable budget in exchange for a quality service is advisable. After all, businesses certainly don't want to get frustrated over compromised labor.
Asking the wrong questions
One of the many reasons businesses fall prey to outsourcing mishaps is the inability to ask the right questions. These businesses believe that a service provider's strong online presence translates to reliability and competence.
Although having a well-established outsourcing service webpage is impressive, it shouldn't be an excellent gauge to measure credibility.
To determine the best outsourcing provider out there, businesses should ask the following questions:
How can you communicate properly with my team?
Do you have strong reviews or referrals from your previous and current clients?
Do you have the available work hours that our company may need?
How well do you understand our company values and culture?
These questions should be incorporated into the interview process, wherein the employer can identify strengths and potential weaknesses between both parties.
Expecting too much from the outsourcing provider
Business owners get complacent when they anticipate their outsourcing provider to be fully prepared upon onboarding. Although these providers are on a contract, it's not a smart move for business owners to leave everything to their outsourcing partner and expect good results at the end of the day.
It goes a long way to make a successful outsourcing initiative happen. The professional relationship between both parties will only last if both work together. Businesses should not add unnecessary workloads to their contractor and must give them enough space and time to work effectively.
Selecting the wrong outsourcing country
Most businesses neglect the importance of location in their outsourcing move and head straight to the country that boasts huge manpower. This is not the right step in choosing the best outsourcing partner.
Businesses, particularly small enterprises, must first understand their business objectives, business processes, and operating costs before selecting the right outsourcing destination. After that, they can now start asking if their prospective outsourcing partner has:
Low cost of doing business
Good economic climate
Efficient labor practices
Best data security practices
Strong sense of hospitality and language fluency
Risks in Outsourcing and How to Deal with It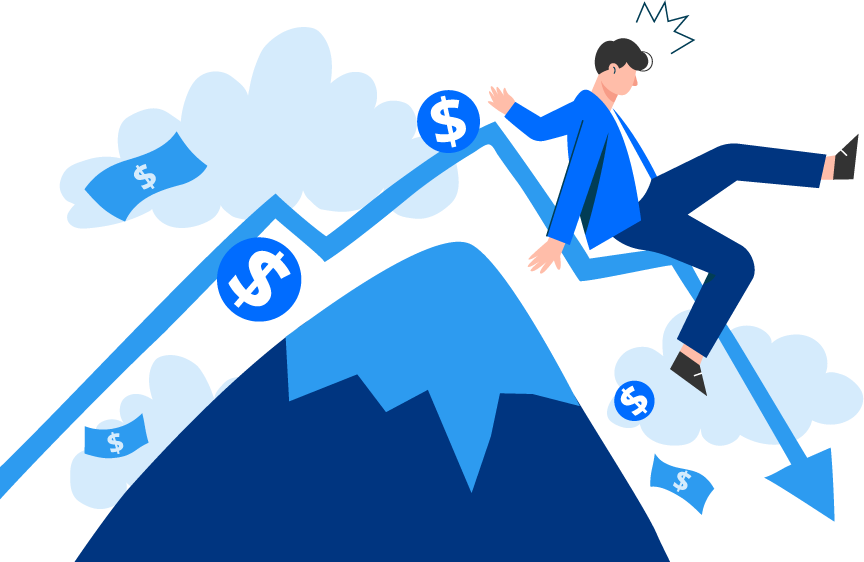 Outsourcing is beneficial when properly done. But like other things, it has its own set of risks. Businesses must know the following to prepare a plan and avoid things going out of control.
Subpar Quality
A team of newbies and a bunch of communication issues—this is what happens when businesses choose the cheapest service provider without properly checking their abilities.
Yes, it is understandable that business owners are after cost savings, but whether it's business or not, they should never compromise the quality for the price. Remember that what will happen to a business is always up to the higher-ups.
Loss of Control
Getting a business partner means building trust with another entity. However, too much trust may lead to losing control of a project.
Maybe businesses are wondering why they should still take control of these services when they outsource to lessen the burden. To clarify, outsourcing does not mean giving the project to the service provider a hundred percent. It only aims to make things easier for business owners. It is their business. They own it, and they should act like it.
What business owners can do is maintain regular communication to get updates and track progress. They may let the outsourced company make independent decisions if it is not crucial to their business.
Miscommunication
The difference in time zone, language barriers, and cultural differences are some of the factors that may result in miscommunication.
According to an International Business Report by Grant Thornton, 88% of outsourcing companies take communication as the key to successful outsourcing.
Now, it will go down to the first step—choosing the right service provider. The company that businesses should trust is the one that they can communicate well with. Through this, they can eliminate the risk of miscommunication from the beginning.
Technology Dependency
Not all service providers use the same technology, and that is what businesses need to consider from the start.
Businesses must ensure that they will not be too reliant on the technology of their outsourced company, which will cause an impossible switch to another entity.
To prevent this from happening, there are things businesses can do:
Preparing by trying to find other service providers that use the same technology.
Securing ownership of their codebase and data through an agreement.
Ensuring that the development process is documented.
High Turnover Rate 
Outsourcing companies have a high turnover rate. In the Philippines, for instance, it was recorded that the average attrition rate in the BPO industry as of 2019 is 18% for full-time employees and 24% for part-time staff.
Businesses should be concerned about this, as letting different people handle their processes occasionally may lead to a change of quality.
Business owners can inquire about the company's average turnover or attrition rate to avoid quality from suffering when finding a service provider. They should also ask about their recruitment process to ensure they can easily find a qualified replacement once a team member leaves. Ask them to give a heads-up when instances like this occur.
A Checklist for Choosing the Best Outsourcing Partner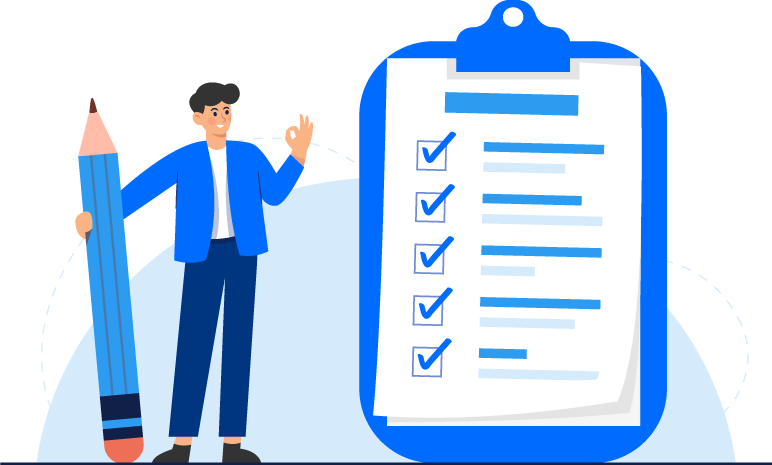 Hiring the wrong outsourcing partner is a costly mistake every business owner can make. Not to mention the financial burden and security risks it may pose in the long run. Choosing the best outsourcing partner should not be made on a whim—as every business owner's goal is to get more value from their outsourcing initiative.
The key to selecting the right outsourcing partner is to have a unique standard in narrowing down the best service provider. For business owners who are planning to outsource, here are the things to consider when choosing an outsourcing partner:
State of technology and infrastructure 
Business owners should always opt for a service provider with access to reliable state-of-the-art equipment. Why? Because this is an indication of a service provider's expertise in providing top-level service delivery.
To guarantee that their operation can run smoothly, business owners must ensure that they only work with an outsourcing company that has up-to-date equipment.
Outsourcing companies must understand their client's culture and values at all levels. This makes communication easier between both parties; how the client communicates with its outsourcing partner can affect the entire project delivery.
To facilitate on-time delivery of projects, clients must always be on the same page with their outsourcing partners.
Business owners must choose an outsourcing service provider with the technical knowledge and project competence they need. This is crucial for the delivery of the services agreed upon.
To yield good results, business owners should ensure they only work with highly-skilled professionals who can share their expertise.
Experience in the industry and its proven track records can help business owners assess a service provider.
It's recommended that business owners review their prospective service provider by looking at the number of customers they have catered to and the number of projects they have handled. This can guide business owners in deciding whether a service provider is the best partner in the market.
It's a rule of thumb to choose a service provider that offers high-quality services at a reasonable price. Business owners on a tight budget should have a partner to negotiate with to create the right deal. This is to ensure they are getting the best value for their money.
When doing business remotely, business owners should also consider time zone differences. Business owners that outsource to countries with different time zone may not work around projects faster. If this is the case, business owners must look for an outsourcing company that offers 24/7 service to work across multiple time zones.
Excellent onboarding process
An excellent onboarding process must include client needs, customized practices, best-fit candidates, training, quality analysis, and efficient working processes.
For business owners, it pays to understand their potential partner's hiring and training practices to gain insights on how well agents are trained to handle their business functions. To evaluate an agent's performance, business owners may ask for call center sample recordings.
Effective call center scripts
For businesses planning to outsource outbound services, it's smart to partner with service providers with effective call center scripts at their disposal.
This script gives uniformity when dialing phone numbers and calling potential customers. The organized flow of the script enables the prospect to understand better what the agent is offering. It also minimizes the confusion of the prospect, which may result in the agent having to explain everything in detail over the phone.
Strong data security practices
To safeguard confidential information, businesses must choose a partner compliant with the highest international and regional standards, such as GDPR and HIPAA, that protect sensitive personal data and health information.
An outsourcing partner, for example, must have high-security firewalls that prevent information from getting out to minimize the risks of data theft.
Business owners must take advantage of outsourcing companies that offer flexible payment methods. Having preferred payment methods over alternative options can give business owners more control over when they pay, which can help them outsource even more.
Businesses may pay through pay-for-performance, commission-based, fixed compensation, or a combination.
However, not all payment methods work for offshore outsourcing partners. Hence, it's recommended that business owners should discuss the right method with their service provider before selecting any one payment method.
Top Outsourcing Countries to Consider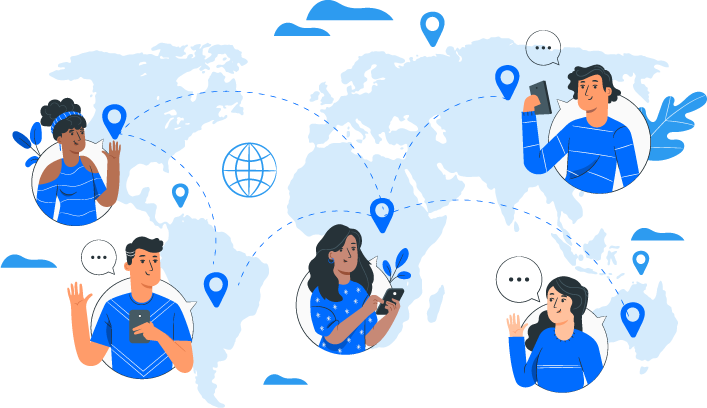 Looking for the perfect service provider would take a lot of time, especially when businesses consider outsourcing overseas. But here are some of the top outsourcing countries to help businesses cut the long list.
This is based on infrastructure competitiveness, workforce, and literacy rate ratings.
Philippines
This beautiful country has a spot on the list!
As of this writing, the Philippines is the top outsourcing country in the world. In terms of voice services, specifically customer service, they are the global leader because of many factors:
They possess cultural compatibility with many countries across the globe.
Many outsourcing companies like Magellan Solutions position their services to various markets.
They offer cost-efficient yet high-quality round-the-clock services that deliver great results.
They have advanced infrastructure that helps businesses thrive.
The turnover rate is not a big issue as they have a huge pool of professional workforce with a degree in various fields.
The Philippines is one of the largest English-speaking countries in the world. The country's English proficiency rate is as high as 94%, with 70% of the population fluent in English.
Their youth literacy rate is 97.94%, which is high for a country like the Philippines.
The Philippine government highly supports the outsourcing industry as it generates a huge help in the country's GDP.
The chairman of the Contact Center of the Philippines (CCAP) says the industry shows no signs of slowing down.
Because of its competitiveness, many global business leaders, such as Google, Amazon, Canva, Citi, Wyndham Destinations, AT&T, and many more, outsource some business processes to the Philippines.
India
For businesses that are looking to outsource IT-related services, they should check out companies in India.
With a rich culture and tradition, this country offers affordable yet quality tech support and software development services. They have been one of the top countries in the industry over the years. Because of this, many global players like Microsoft, American Express, and Ford outsource some of their services here.
India boasts state-of-the-art equipment and infrastructure and professional software engineers with strong English proficiency and is knowledgeable in app development and tools.
Malaysia
Another well-known country that provides outsourcing services in the world is Malaysia. They are thriving specifically in the area of ICT.
Backed by its supportive government, this wonderful country has a top-of-the-line infrastructure, a multilingual outsourcing environment, and reasonable rates, making them one of the best choices for many small to medium businesses.
However, they have a small labor pool, which sometimes is a challenge for outsourcing companies in Malaysia as they cannot operate well if they lack a labor force. But this doesn't affect how they do business as they still ensure quality service to their clients.
Mexico
This country became a part of the list because of its proximity to the US and its bilingual staff, allowing them to communicate well with customers.
Moreover, they have a solid and reliable infrastructure and a business-friendly government that supports them by allowing many foreign businesses, especially those that will bring more job opportunities for their people.
Benefits of Outsourcing to the Philippines
Businesses are more likely to outsource to a country that offers maximum advantages to bolster their business performance. And for the record, the Philippines has always been topping the prospect list of many global business leaders.
So why is it a great deal for companies worldwide to outsource to the Philippines? Since the risks have been discussed earlier, let's now walk through the benefits of outsourcing jobs to the Philippines, as knowing the pros and cons of outsourcing may help businesses succeed.
Many business leaders have proved the following:
Low cost of doing business
The Philippines offers top-notch services at a lower cost than those provided by other countries. The cost of labor in the Philippines is almost half that in the US or UK. Its cheaper labor rate helps businesses to save a huge chunk of money. Businesses can save on other tertiary costs by not splurging on rent expenses and office equipment.
Moreover, outsourcing to the Philippines helps businesses cut employee benefits that add up to their payroll expenses. This enables them to work with professionals without recurring benefits. Also, the outsourcing provider will be the one to take care of the expensive and tedious processes of hiring and training the agents.
Improved focus and efficiency
Business owners aim for efficient business operations, and outsourcing jobs is proven to be useful. As more and more companies outsource their tasks to third-party professionals, they can focus on their core tasks. At the same time, their outsourced staff expertly handles the non-core aspects of their businesses.
This benefit contributes to higher productivity and organizational strength. When businesses combine all these benefits with better performance, it leads to an overall improvement in their particular industry. This opens up new doors for the industry's growth in no time.
Western culture influence and language fluency
Foreign countries prefer to outsource jobs to the Philippines because of its high exposure to Western culture, especially that of the United States. Its BPO industry is full of workers who speak English fluently with a neutral accent.
Americans may not even notice that they are talking with a Filipino representative over the phone because the English fluency of Filipino agents is similar to the US.
Furthermore, the Philippines is receptive to Western culture, making it a country of choice for businesses wishing to set up a call center hub.
Greater access to world-class talents
While there are numerous freelancers to choose from, finding and getting access to world-class talents in different time zones won't be that easy.
The Philippines has a well-educated workforce compared to other outsourcing destinations. Its universities build and produce many skilled and trained workers every year. This helps local companies hire a skilled, ready, and willing workforce much faster. Its government also funds the country's BPO sector and sponsors technical education to train potential workers in the BPO industry.
For businesses planning to set up a talented team abroad, the Philippines is a great choice to get the highest level of professionalism and expertise—at a fraction of the cost.
Minimize legal liabilities and management issues.
One of the downsides of running a business is being vulnerable to legal liabilities and frivolous lawsuits filed by in-house staff. With this in mind, many businesses outsource to minimize legal liabilities and management issues.
A service provider can help businesses reduce the likelihood of risks such as customer slip and falls and the loss of confidential information. It can also provide a strong HR and management team to help businesses easily set up and assign training projects, task allocation, tax returns, etc.
Not only does outsourcing to the Philippines absolve businesses from facing lawsuits, but it can also allow them to focus more on their crucial tasks.
Ensured data security and privacy
For small companies, security is of the utmost importance. Most often, they are at risk of cybersecurity threats and attacks, making it challenging to maintain their IT infrastructure.
Business owners who don't want to shoulder the responsibility of protecting their personal information and their customers from threats should start outsourcing to the Philippines. Here's why:
The Philippines' data privacy law, 'Data Privacy Act of 2012' has significantly increased the position of its IT-BPO sector in the market. This law obliged BPO firms in the country to protect personal data from unauthorized access.
The creation of this act prompted foreign investors to grow their outsourcing requirements in the country.
Superior customer service skills and hospitality values
One of the key reasons why foreign countries prefer to build businesses in the Philippines is the hospitality values that Filipino agents possess.
Foreign countries are attracted to Filipino agents' politeness of speech, which makes them feel welcomed. When served with such a customer-centric approach, they are more By outsourcing to a country that provides only superior customer service. Businesses are not only adding real value to their business. They can also create positive word-of-mouth advertising as customers refer their business to others.
Increased customer satisfaction
Because of the increased operational efficiency combined with expert knowledge, skills, and values, businesses that outsource jobs to the Philippines have higher chances of boosting customer satisfaction. This gives their businesses plenty of opportunities to grow and expand.
Improved customer service resulting from all the improved business processes brings in more customers and repeat business. From the industry perspective, business expansions contribute to healthier competition and serve as successful models for others to emulate.
List of Big Companies That Outsource to the Philippines
It's a cliche to say that businesses should consider outsourcing to the Philippines. However, it's a cliche for one reason: many have found it effective.  
For business owners who wish to find inspiration for their outsourcing venture, here are some successful big companies that outsource work to the Philippines.
Google 
This tech company is a prime example of a successful company that leverages the power of outsourcing to the Philippines.
Google has outsourced work to remote employees for years and saw wonderful benefits. Not only does it engage workers with the expertise they don't have in-house, but it also helps them cover spikes in work and parental leave for employees.
Google has been establishing its call center operations in the Philippines. This move has helped its top-notch team of 89,000+ in-house employees focus on core tasks instead of answering calls 24/7.
Apart from call center services, the tech giant also outsources development; IT work, email support for AdWords, and virtual assistants.
Amazon 
The e-commerce giant had also successfully offshored their customer service in Cebu, Philippines. This created over 300 new jobs in the city and 1,000 more skilled roles.
In May 2018, Amazon opened its first customer service center in Cebu City to accommodate customers from North America and the United Kingdom. Amazon's customer service has long been acknowledged as one of the strongest in supporting and delighting customers daily.
According to Tom Weiland, VP of Worldwide Customer Service at Amazon. It's an absolute honor for them to see the Philippines become part of their global network.
Canva 
Canva, a popular graphic design platform, started with a small team in 2012. The Sydney team expanded its operations to the Philippines two years later with six offshore employees.
Today, the Manila team has over 60 employees specializing in graphic designing, customer support, accounting, etc. The country manager of Canva Philippines mentioned that Filipino artists designed 99% of over 50,000 templates on their site.
Citi 
Citi has outsourced its tech operations as a leading global banking giant since 1992. Along with Poland and India, the Philippines also provides IT-related services to this financial giant.
In 2012, Citi employed close to 6,000 workers in the Philippines, half of which were within the group's banking operations, while the other half were working for its business process outsourcing (BPO) business.
AT&T 
AT&T is one of the biggest outsourcers in the Philippines, employing thousands of Filipino workers. As a multinational telecommunications company, it avails customer service and technical outsourcing support.
In 2011, this company started cutting more than 12,000 jobs and sent them offshore. It opted to close its call centers in Mississippi, a poor southern state with low labor costs and moved them to Mexico and the Philippines to take advantage of its lower labor costs.
AXA Insurance 
A French multinational provider of insurance and various financial services, AXA outsourced to a Philippine-based BPO company to improve its learning program. Through outsourcing, they were able to decrease onboarding time and enhance the feedback of their trainees.
Around 2017, the life insurance firm relocated one of its shared services centers in Hong Kong to the Philippines. The initiative was seen as a great opportunity for the company to create employment for talented Filipino IT specialists.
Wyndham Destinations 
The Wyndham Destinations Asia Pacific started with a staff leasing business arrangement model in Clark, Pampanga—one of the top BPO locations in the Philippines.
With five employees in 2016, it grew to more than 300 staff, working in accounts payable, corporate marketing, information technology, human resources, and many more fields. They even opened their captive center as the company started to gain traction.
According to Barry Robinson, the president and managing director of Wyndham Vacation Clubs-International Operations, they chose Clark "because of the talented and multilingual professionals, thriving business landscape, minimal congestion, and well-connected public transport system it offers."
TELUS 
Founded in 1990, TELUS is a Canadian telecommunications company involved in various industries, including telecommunications, health, safety, and security. This outsourcing company provides multilingual customer service and digital IT services.
Despite being an international contact center outsourcing, TELUS also outsources some of its operations. They hire staff from different countries, including Romania, India, and the Philippines.
Reminders when Outsourcing to the Philippines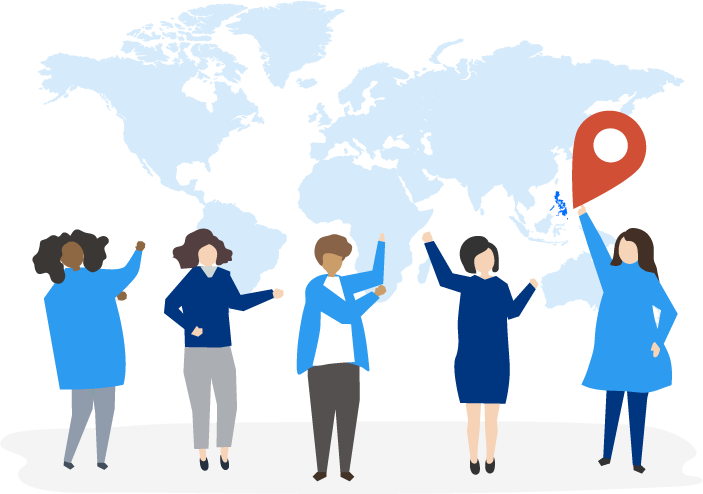 Once businesses have finally decided to outsource to the Philippines, here are a few reminders for them to ensure a successful outsourcing process:
The Philippines Offers a Wide-Range of Services
One of the misconceptions about outsourcing to the Philippines is that they only offer customer service. That is a bluff.
People in the Philippines are experienced and skilled to stick with only one type of service.
The Philippines offers various services, from inbound and outbound to back-office services.
Holidays in the Philippines
Keep in mind that there are a lot of holidays in the Philippines. With this, one of the initial things to do is to set which holidays to celebrate; the clients' or Philippines' holidays?
It is important to establish holiday policies to avoid misunderstandings between businesses and their service provider.
Power Interruption and Connectivity Issues
Because of the geographical nature of the Philippines, there are instances when natural disasters that are out of control, such as category five typhoons, occur.
These may result in power interruption and loss of internet connection, which can take a few days to restore. With this, businesses must have proper policies in place.
Some points business owners can consider during trying times are establishing a communication system where the outsourced company can contact them when instances like this happen. Businesses can also create an outsourcing strategy allowing their staff to work remotely from areas with power and connections. Another thing is having an emergency office in a different location where the staff can move.
Cultural Differences in Communication
Not many Filipinos are outspoken. Even when there are problems with the process, they will keep it from their clients while trying their best to handle the issue. They will only tell it once it becomes bigger and already out of hand.
To avoid such instances, businesses must be upfront. They must advise their outsourcing partner that they want to know everything happening in their business process. Businesses should let their outsourcing partner know they can always talk to them, especially if it's work-related.
Be Generous to those Who Deserve it.
Filipinos love generosity.
It's not always about monetary, but also with verbal praise. They tend to stick with their company as long as they make them feel happy and appreciated, even through simple things like recognition.
Also, businesses should always be sensitive to their people. They may offer a great compensation and benefits package and incentives if they can.
When is the Right Time to Outsource?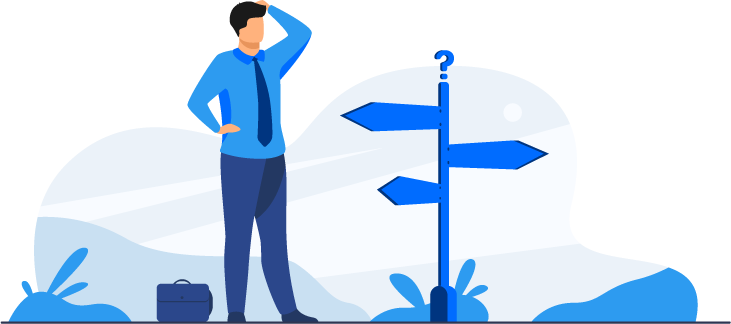 There's always a perfect time to outsource business functions. It's a rookie mistake to outsource for the first time without having the end result in mind.
So when exactly is the right time to outsource? Here are some tell-tale signs when a business must opt for outsourcing:
When a business wants to reduce overhead costs
Overhead costs are indirect costs associated with running a business. However, it is not directly related to manufacturing a product or service. For example, a service-based business will incur overhead costs such as rent, utilities, and insurance to maintain operations and achieve optimum productivity.
It's important to note that the higher the overhead cost is, the longer it takes to achieve business goals. Business owners need to plan on reducing overhead costs, and outsourcing is one way of doing that.
Outsourcing is proven to cut at least 70% of labor costs. Not only does it improve the bottom line and cash flow, but it can also save up costs on payroll, rentals, and utilities.
When a business seeks greater expertise
While in-house staff could greatly help generate good results, an outsourced team can provide more opportunities because of their years of experience in direct customer acquisition.
Furthermore, an outsourced team can offer more tested techniques they have learned from years of working with various clients across multiple industries. With their vast experience and multi-channel customer acquisition techniques, they can help businesses deliver better results and help them achieve their revenue goals.
When a business plans to provide a 24/7 solution
Outsourcing could be the perfect solution when a business faces growth challenges, such as having an influx of customers that demand assistance at any time of the day.
Outsourcing makes a business accessible in a customer's hour of need. When a business can operate 24/7, it becomes easy to build customer trust. Round-the-clock assistance can assure customers that businesses are there when they need them. This could make customers stick and become loyal customers.
When a business needs to reduce staff workload
When a business suddenly grows rapidly, it is time to reduce staff workload by outsourcing to a third party. By doing so, their in-house staff can focus on important things and spare countless hours of work from mundane tasks.
With a remote team working externally, businesses can create intentional teamwork between both in-house and outsourced talents which can eventually result in faster and better project delivery.
When a business eyes to improve marketing ROI
By outsourcing to a third party, businesses can work with professionals who are well-versed in the techniques of up-selling and cross-selling their services. Also, these professionals can carry out campaigns to increase their conversion rates and reduce cancellation rates.
Moreover, outsourced talents can come up with any opportunities to help businesses maximize their revenue. With their strategic decisions, it guarantees improvements in marketing ROI.
When is it Not Ideal to Outsource
Yes, outsourcing is beneficial, but remember that it is not always the right choice. Businesses should always keep up with the trends in outsourcing.
To help business owners figure out if it is good for them to venture, here are some of the important things they should know when outsourcing is not ideal.
Don't outsource if:
There is a threat to data security.
Important information is one of the treasures of a business. Compromising may cause serious damage to the company.
Businesses must give some of their information to a third party when outsourcing. It also means increased risk. They should not go for it if they feel that it will cost them something serious.
But if they still find the need to outsource, they need to be extra careful in choosing a company. They must ensure that it is legitimate and has impressive credentials.
It is a core business process.
Core processes are critical aspects of a business. Hence, businesses should never depend on a third party to do it as it must only be them who must take charge of the critical parts.
If businesses need an additional workforce for these areas, they should consider hiring in-house staff instead. This way, they have full control over it.
It is too expensive.
Cost reduction is one of the main reasons why companies outsource. However, there are some instances when instead of saving costs, it becomes higher.
If a business is on a tight budget and does not want to take risks in outsourcing, then it's a sign not to outsource.
Take note that businesses will achieve successful outsourcing when it brings help to their business, especially in the area they are targeting to improve.
There is a loss of control.
Outsourcing doesn't mean giving the process to an outsourced company. Businesses should still take control of it and stay in charge.
There are instances when the outsourced company does not want to give files, reports, or access of a project. This is where businesses should stop outsourcing from that company.
To prevent this from happening, businesses must ensure they have the right to get these data from them by making it a part of the contract signed by both parties.
Magellan Solutions' Outsourcing Services
As one of the industry leaders in outsourcing, Magellan Solutions has been a reliable partner in providing call center and back-office support to small and medium enterprises worldwide.
With over 15 years of experience, we have provided high-quality services across the US, Asia, Europe, UK, Australia, and Canada. Here's why you should consider outsourcing to us:
Hire Top Filipino Talents
Using our intensive sourcing and screening guidelines, we shortlist the best candidates in the market who will work for you remotely.
Full Administrative Support 
While you are managing your virtual employee, our HR department is also working full-time in processing the payroll, employment taxes, and other necessary paperwork.
Best Value Staff Leasing Solutions
Eliminate the extra costs of recruitment and IT work. The Philippines' cost-efficient labor costs make hiring a competent outsourcing company possible for half the price you would typically pay in your home country.
Commitment to Service Delivery 
We regularly review our HR processes to make sure that we provide your remote staff with the administrative support that they need to improve their work productivity and well-being.
Guaranteed Data Protection and Confidentiality 
Magellan Solutions strictly complies with and implements ISO 27001, HIPAA, and PCI-DSS to guarantee data security and confidentiality.
System and Office Infrastructure 
Our office space and system integration are readily available for use. We are also open for add-ons such as bandwidth upgrade and extra software use.
Are you planning to get started with outsourcing? Contact us today to get a free consultation.