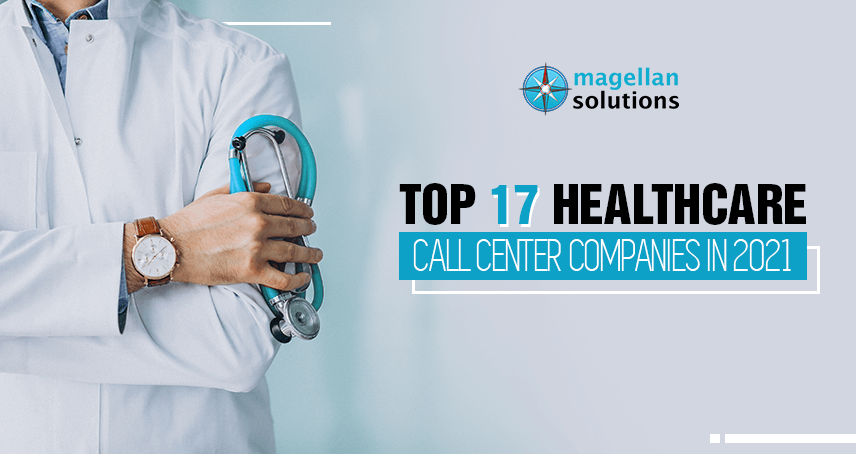 Top 17 Healthcare Call Center Companies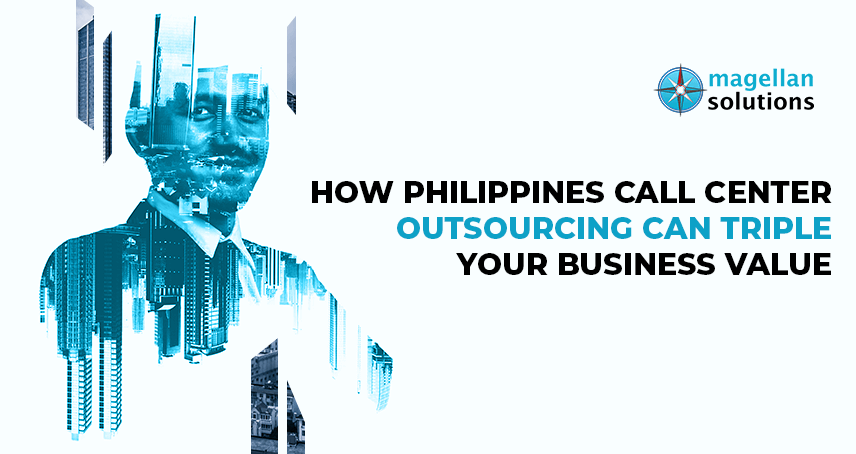 How Philippines Call Center Outsourcing Can Triple Your Business Value
What is the business that needs to outsource data entry?
Many industries took a hit because of the COVID-19 pandemic. The adoption of digital innovations is now front and center. The fact that outsource data entry helps to make it possible.
Data entry outsourcing has a CAGR of 5% during 2019-2023 which roughly means $350 million. Industry experts believe that with the continuous acceleration of data analytics and automation, it will be even bigger post-pandemic. 
As many believe that the way to recovery, post-pandemic, is paved with data. Therefore, industries must act on these tons of data to make better and faster decisions. 
Key findings of IBM about the use of data analytics during the pandemic are the following:
64% shifted to more cloud-based business activities

60% accelerated process information
Judging from these numbers, there is a clear demand for data analytics and therefore data entry services. More businesses across industries are expected to transform into digital and AI-driven strategies. Something that is here to stay, even when the pandemic is over.
What are the industries that need to
outsource data entry services?
1. Real Estate
This is purely a transactional business. The pandemic has transformed how the real estate industry works. More and more realtors are shifting to digital technologies such as data analytics and AI.
Data entry is the core of any data-driven strategy. With the pandemic, realtors now began investing more in their digital capabilities. How is this possible? By creating a unique and personalized experience for customers. 
Data entry projects outsourcing companies provide support to real estate companies by maintaining a client database. 
Also, data entry services act as the backbone for digital initiatives such as real estate apps that enables the following: 
Move to schedule

Dog Walking

Delivery schedules

Rent payments on the residential side

Real-time analytics on heating and cooling

Optimization of floor spaces for tenants and the commercial side

Information on building air quality and occupancy level
The real estate industry continues to carry out billions of data that will require sorting. Keeping this bunch of information organized is a mundane task. Outsourced data entry services help bolster data accuracy at a minimal cost. 
Realtors now need data input services more than ever to augment the time, effort, and undivided attention this process requires. 
2. Telehealth or Telemedicine
Before the strike of the COVID-19 outbreak, there was progress in telemedicine. Now, public health officials are pushing healthcare systems to further expand their telehealth through smartphones and other tools. 
Telemedicine limits human interaction which is a critical step to slow down transmissions. Medical practitioners now rely heavily on data to improve how to deliver healthcare services. 
A data entry outsourcing company can help refine medical records and the upkeep of tons of patient records. 
Database outsourcing services can reduce administrative costs. All the while refining the quality of medical records. It also serves as a reference for patient logs, check-up schedules, previous patient diagnoses, and more.
Post-pandemic landscape enables telemedicine to stay. This changes the paradigm in the healthcare industry as hospitals will be more focused on cases that need the most immediate attention. 
While caring for patients with less severe cases will rely more on data-driven information to help streamline healthcare delivery. 
A data entry service provider can provide you with key insights from millions of unstructured patient medical histories. 
Data entry outsourcing companies help to maintain a cohesive database from the following datasets:
Physician's notes

Annual outpatient visits

Hospital admissions

Emergency room visits
With the pandemic, the medical industry now depends even more on specialized equipment that records the following:
Track vital signs

Assist with procedures

Make diagnoses
Digital transformation in the healthcare industry provides doctors with comprehensive views of patients' well-being, even virtual. 
3. Retail
Retail understands better the data around supply and demand. The pandemic transformed this even further as more people are turning to the e-commerce version of their favorite retailers. 
Gathering, organizing, and understanding data is a key element to weathering the COVID-19 pandemic. 
The best data entry companies now help retailers to anticipate what customers want and when they want it. How? By compiling millions of datasets into a comprehensive database. 
COVID-19 accelerates the adoption of digital technologies. Any data-driven initiative requires accurate input of any datasets. 
Retailers now understand their customers better, increase operational efficiency, and enhance overall customer experience. 
A good example is how Levi Strauss ran successful promotions using data and AI. As these two digital investments help them transform data-driven information into actions. Which resulted in greater revenue.
During the pandemic, data entry services help Levi Strauss manage to turn their physical stores into curbside pickup spots. This is where customers can pick up their orders made online. It also provided timely information on logistics and which stores needed replenishment of specific items. 
4. Finance
This industry is no stranger to data entry and data analytics. It has reaped benefits from massive big data analysis that helps to inform and support trading decisions. 
The pandemic pushed it further by exploiting live and historical data feeds. This alerts fintech to recognize patterns and behaviors to new opportunities. 
The finance industry leverages outsourced data entry by gathering, analyzing, and extracting complex data into palatable reports. 
Cheap data entry services mean the ability to discover patterns and trends. With the volatile economy due to COVID-19, this helps this industry to identify key future predictions and act on them. 
Additionally, data entry services for payslips and vouchers continue to be of prime importance. Intensive audit and cross-verification are of utmost importance even for a post-pandemic landscape.
5. Banking
Risk management efforts for retail banks are put into the spotlight because of the pandemic. As more clients use online banking transactions. Not to mention the use of cashless payments through tap-and-go systems and online purchases.
Outsource data entry helps further in the following:
Customer analytics

Product analytics

Branch network analytics

Risk management
It is also involved in the fight against banking fraud too. As more transactions are migrating into online transactions, post-pandemic will cement this strategy even more in the years to come. 
Data analytics helps credit card companies detect fraudulent and unauthorized transactions. One example is how digital initiatives such as predictive machine learning detects fraudulent transactions.
Additionally, the need for high-resolution scanned images like electronic signatures, facial biometric images, and other scanned documents helps to combat fraud. This is also possible with the use of data entry services processes and the use of the latest technologies. 
6. Insurance
Data processing outsourcing has been used to provide customer insights. This is possible by analysis and prediction of customer behaviors from millions of data. While insurers have been using data input services,  COVID-19 further accelerates this.
The pandemic pushed insurers to create fairer and more accurate policy premiums. As well as to identify fraudulent claims and improve their marketing efforts.
COVID-19 highlighted the need for insurance companies to paint a better picture of risk related to individual customers. 
Outsourcing data processing services streamline the process required for this strategy. This is through the compilation of comprehensive information at the insurer's disposal. 
Working with the best data entry companies provides access to more powerful data analytics tools. 
7. Energy
This sector needed the necessary data entry services to support the following changes driven by the pandemic. What are these?
Enhancement of digitalization and the Internet of Things (IoT)

New lifestyles in cities with lower energy usage

Resilience Enhancement with Circular Economy

Opportunities for renewables and energy storage

Fighting infectious diseases and saving energy
The consumption went considerably lower at the onset of the COVID-19 lockdowns. This is due to businesses and establishments closing or working in limited capacities. 
However, this does not change how the energy industry works. Outsource data entry services is much needed more than ever for the following:
Energy generation

Distribution

Billing 
This is to balance loads, price energy, and manage infrastructure. IoT and data-based analytical tools that understand the behavior and usage of different sources of energy have become more crucial. 
This is to match up the power supply with the demand for energy from the grid over a certain period. At the lowest possible cost. Transmission and distribution constraints are the most important decision-making process in power generation.
Data-rich information for AI-based initiatives helps to streamline this requirement. But it is not possible without dealing with and sorting millions of data into a comprehensive database. 
This is why outsourcing data processing services are needed more than ever. Because they can collect energy data and apply big data analytics techniques to manage critical energy reserves.
8. Mining
Mine sites operations churn terabytes of data every day. Data analytics is one of the most promising technologies to emerge. It also reshaped the entire mining landscape. 
The adoption of digital technologies and the impact of big data is now in the spotlight due to the pandemic. 
A survey of the Mining Journal concludes that 50% of global mining companies said that data entry and analytics would spur the following, during pandemic and post-pandemic:
Efficiency gains in ore extraction

Ore analysis

Ore transportation 

Ore processing
The mining industry now accelerates the use of sensors that generates vast amounts of the following:
Geoscientific data

Asset condition

Operational data in real-time
Processing these tons of data requires the help of data processing outsourcing companies. As the success or failure of any mining company hangs in the balance. That is to understand and exploit the price volatility of raw materials at the right time.
There is also the highlight on operational efficiency. Therefore there is an expectation that data analytics will play a major role in cost-cutting and provide long-term security.
9. Transportation
Customer behavior and management of transport needs are now the focus of data analytics during the pandemic. With limited capacity and to ensure the following of minimum health standards, there is a need to gain the following information from millions of data:
Mapping customer journeys

Management of unexpected events

Provide personalized travel information to passengers
For instance, data entry project outsourcing companies can tell how many people are there on a particular bus. As well as to retrieve data from sensors onboard trains about braking mechanisms. 
Additionally, gain insights into the precise journeys that passengers are making through smartcard ticketing systems.  
The pandemic transforms the need to examine information and identify meaningful patterns in this sector. This is to improve operations and provide better services with health as a priority. 
10. Logistics
This industry is complex and its dynamic nature was further amplified by COVID-19. This is why this is the near-perfect partner for data entry services. This particular sector leverage data for the following:
Optimize routing

Streamline factory functions

Provide transparency to the entire supply chain
The adoption of digital processes and automation helps companies to better anticipate slow and busy periods. Scale up or down accordingly. Also data analytics help in the prediction of potential supply shortages. As well as offer alternative courses of action.
This is further proven in a recent survey of the Council of Supply Chain Management Professionals. Wherein 93% of shippers and 98% of third-party logistics firms feel that data-driven decision-making is crucial to supply chain activities. 
Also, 71% of them believe that big data improves quality and performance. This is zooming on the following:
Delivery optimization

Reduction of inefficiencies

Respect for operational standards
The pandemic accelerates the adoption of data analytics and data-driven strategies. It also dramatically improves how logistic firms work and therefore here to stay.
11. Telecoms
Vast amounts of data are a natural part of telecom operations. However, COVID-19 contributed to its rapid increase. As more people rely heavily on their smartphones and gadgets to connect with everyone else.
Data science is a strategic adoption in the telecoms industry to provide better services. This is to improve network operations and management. 
However, with the surge of network users, predictive analysis has become an indispensable tool. As this helps forecast the following:
Traffic patterns

Predict periods of heaviest network usage

Helps alleviate congestion during these periods
Predictive analysis also highlights the use of contact centers for the following:
Customer information

Technical logs

Internal knowledge articles

Service tickets

Speed up call resolutions

Improve customer experience
12. Marketing
Targeted marketing changed the game for any successful company. As this highlights the delivery of marketing messaging at the right time and the right way. Now more than ever, outsourcing digital marketing is the focus of companies. 
The audience uses mobile phones most of the time due to the pandemic. Data entry services can provide the marketing department with an opportunity to understand the target audience even better.
These are the following applications of data science in marketing:
Profiling

Search Engine Optimization

Customer engagement

Responsiveness

Real-time marketing campaigns
COVID-19 even pushed further digital ad buying during the pandemic. As this becomes more automated and data-driven. 
Furthermore, it turned marketing into more of a mission-critical. Therefore highlights the need to partner with a reliable data entry service provider. 
How to Outsource Data Entry Work
There are a lot of data entry outsourcing companies, inshore and offshore. But if you are looking to drive down costs on this particular service, it is better to partner with BPO companies in the Philippines and India.
As they offer more affordable data entry services with faster turnaround time. If you decide to outsource from any of the companies in, let's say the Philippines, you need to do the following:
1. Evaluate your business needs
You must conduct a thorough analysis of your business. This is the part where you have to calculate the potential cost benefits of outsourcing data entry. 
The goal is not to partner with the cheapest data entry services but a lousy service. Instead, this is about looking for the best provider that suits your qualifications
2. Identify your requirements
You ought to specify your needs in terms of the service you are expecting from your data entry outsourcing company.  You can start with the following:
Cost (How much is your budget for data entry outsourcing)

Customization (What is the extent of data entry tasks you need)

Manpower (Identify how big is your workload and know if your outsourcing partner can accommodate)

Technology (What tools and software can they provide for your data entry needs?)

Data Privacy (What data security measures your provider has in place?)

Turnaround Time (How fast do you want each workload to be accomplished?)

Customer Support (What are the communication methods in place to connect with your provider?)

Flexibility and Scalability (Identify your requirements when it comes to scalability, expansion, and capacity growth)
3. Shortlist your possible outsourcing partners
You can easily search for data entry outsourcing companies on the world wide web. The best way to learn about your possible partner is to visit their websites to learn about the specifics of their services. 
Also, you can use your prepared list of requirements to easily identify which one meets your needs. Identify your top choice and at least prepare four companies. This way, you can have options if your first choice does not qualify.
4. Schedule a Consultation
A consultation is essential so that you can set each other's expectations about the partnership. This way, everything is clear, and both parties understand what the partnership entails. From transition process to quality monitoring.
5. Prepare a Plan for Transition
A plan for transitions is necessary for outsourcing. This is the part where you identify who and what will be involved in this transition. With a proper transition plan, you can avoid problems such as data loss or corruption. 
This way, you can also see if your team is ready for this transition and vice versa. 
6. Sort out System and Process Integration
Data security must be carried out accordingly. If you partner with an experienced provider, this may be less hassle for you. As they have a system and process integration guideline in place.
7. Setup Regular Process and Quality Review
Continuous monitoring and assessing performance is key for successful outsourcing data entry. Reviewing the process regularly can help you identify the positive and negative feedback from your provider. 
It also allows you to understand if your outsourcing decision is helping your bottom line. 
Outsource Data Entry
to Magellan Solutions
 We have a competitive advantage as we are in the industry for over 18 years. Our experience that serves businesses across various industries refined our data entry processes. 
Magellan Solutions believe that there is no business that is alike, even in the same industry. That is why we customize our data input services to suit your qualifications.
As a data entry outsourcing company, our team is composed of an excellent staff that possesses the necessary knowledge and skills to ensure error-free services. Our service packages include the latest tools and software available to ensure smooth data processing.
We are also ISO 27001-certified and HIPAA-compliant. As we impose the highest security in everything that we do. We protect your data and treat it with the highest confidentiality.
Contact us today and let us augment your efforts to accelerate your digital transformation. Make data-driven information and stay ahead of the game. Fill up the form below!
TALK TO US!
Contact us today for more information.