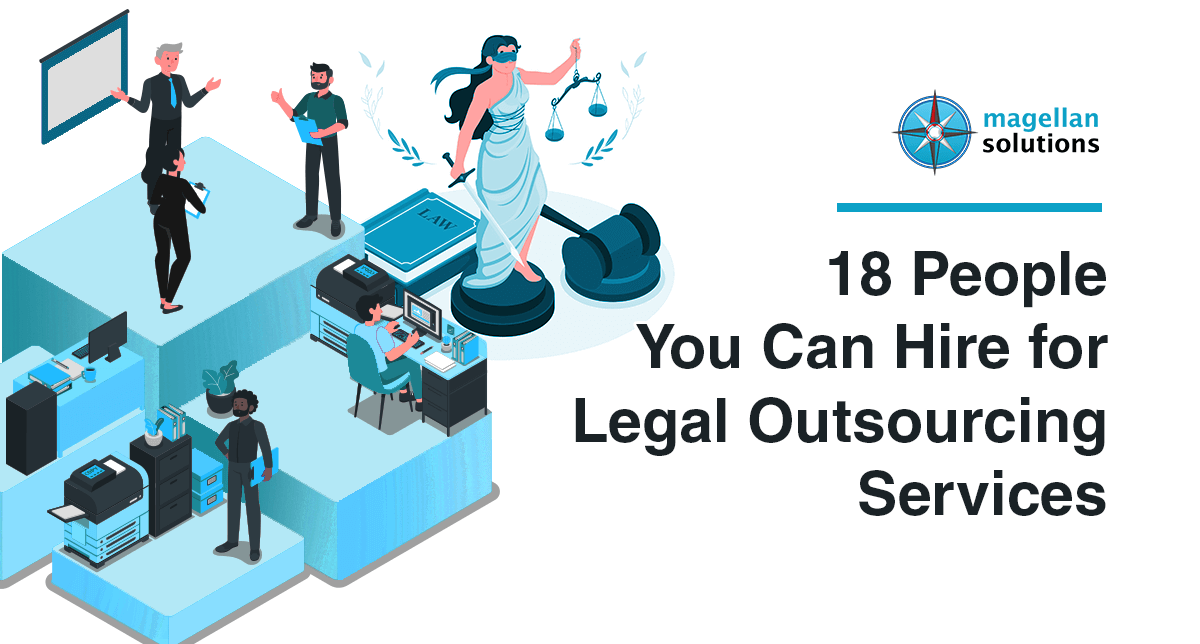 18 Legal Professionals you can hire for Legal Outsourcing Services
How to optimize your legal firm in all directions? Hire legal professionals offshore. 
Legal professionals who possess skill sets at par with your homegrown legal practitioners. Minus the zeros, you write on the checks for their services.
Legal Process Outsourcing companies provide the following legal aids. People that often possess legal degrees, excellent communication skills, and keen attention to detail.
This position often handles the most repetitive functions yet vital in the operations of any law firm. As they handle and manage legal documents important to the litigation process. 
Law firms can outsource a clerk that assembles and organizes information for any legal documents. They can also research law, complete case materials, write reports and memos. 
Outsourced Document Coder
Creation of a document database for use in litigation is quite a tedious task. Data entry and management requires enormous time and attention to detail comparable to an eagle's eyes. 
Valuable yet repetitive, law firms can outsource this task as legal outsourcing companies often provide personnel experts for document coding. This ensures accurate information accessible to everyone in a snap of finger. 
Accountants or personnel with a background in financial management handles this non-core job. Basic accounting like invoice and paycheck processing, payment records, and salaries calculation are time-consuming tasks. They can also provide clients with the complete billing documentation upon request. 
Outsourced Legal Secretary
With an in-depth understanding and has experience of how a legal firm works. Law firms can outsource a dedicated legal secretary. Who will solely prepare court documents, maintain lawyer calendars, and type court minutes. They can handle booking appointments and also follow-up with the clients. 
Outsourced Online Records Clerk
Tons of paper works and files is a common sight in a law firm. This can be virtually reduced to none at all. This is possible with an efficient data management system and a dedicated personnel. 
Which this position can provide. They would be responsible for the client files and court files stored and maintained in the cloud. This would be in accordance with the law firm's filing system. 
They maintain, update, and create new files for the law firms. In an orderly fashion. To which lawyers and legal departments can access in a snap.
Outsourced Legal Executive Assistant
Though mostly virtual, a team of legal executive assistants can ensure specific tasks are done. These LPO-provided legal assistants understand the legal industry and the required administrative functions. 
This outsourced legal work can also be considered on-call. As lawyers can avail their services only when needed. If a case requires, scale up this support team is also viable. In turn, lawyer's can spend more time preparing for client representation in court. 
Outsourced Document Reviewer
Documents such as case files, court files, and case files need thorough scrutiny. Tedious and repetitive. Yet important. Law firm can outsource a Document Reviewer who will be responsible to do just that. 
Upon document review, they can determine if it is confidential or privileged. Whether a document can be reproduced or redacted for information.
This involves reading, analyzing, and annotating volumes of information and evidence. The output is an organized legal document. This is accessible to a lawyer responsible for a certain case. 
Law firms can now see all documents involved in the matter. To top it off, discretion with confidential matters and high degree of accuracy is assured by the staff responsible. 
Outsourced Legal Administrator
This position basically handles non-lawyer jobs. They provide support to the law firms in maintaining work schedules in balance with time management. LPO-provided legal administrator has both secretarial and legal knowledge. 
Outsourced Legal Administrative Assistant
People who perform this job have a good understanding of legal terminology, legal processes, legal profession, and common legal documents. Scope of their work includes handling of legal correspondences and legal documents. 
Outsourced Legal Researcher
Research is the foundation of a good representation in any court case. Whether pro bono, in real estate, or civil legal aid. Lawyers cannot be expected to do this tedious task on their own on top of client representation. 
This can be outsourced to legal support services where they can provide a staff for this task alone. This in turn a research with impeccable ties with evidence presented, case laws, and litigation process. 
Outsourced Litigation Support Specialist
Litigation process requires tons of support. Often, multi-tasking is the go-to of a law firm for their staff. Knowledgeable with the litigation process, a dedicated specialist provides deposition summaries and analysis. Case summaries and summarization of records. 
Mostly handles the schedule of proceedings, schedule of court cases, hearings and lawyer/client meetings. Monitor case status, answer client questions and refer them to a lawyer when necessary. 
They can also be responsible for a case's time management and client billing. Additional responsibilities include organization and completion of necessary documents. As a result, case loads are managed appropriately. Client services are optimized to the fullest. 
Outsourced Contract Administrator
This involves contract drafting and abstraction. Extraction of important dates, clauses and other crucial information from documents. This also incorporates tagging all the essential terms in a contract. 
Such contracts are often lengthy and complicated. Not to mention, time consuming. A dedicated contract administrator ensures total compliance throughout the contract life cycle. 
Outsourced Compliance Specialist
This position is assigned to a personnel with a background in business and risk management. They ensure that compliance with the set of regulations is met, updated and ethical. Processing of licensing requirements in accordance with company, state, and national regulations is also part of the job. 
Outsourced Patent/Intellectual Property Specialist
Knowledgeable with the Intellectual Property Law and how patent applications work. They draft patent applications, including provisional and non-provisional applications.
Task includes search for patentability, validity, novelty, prior art, and infringement, and trademark domain name searches for misappropriation and infringement. As well as proofreading of patents to ensure protection of innovations and value. 
Acts as a virtual support and assistant to a lawyer. Mostly handles the paper works such as assembling documentary evidence, preparing trial briefs and arranging for trials. Research for records, court files, and other legal documents. Lawyers can assign a task to virtual paralegals in accordance with their case. 
Outsourced Foreign Language Translator
Legal translators have a thorough understanding of the laws of both source and target languages. This ensures that concepts are translated in the correct manner into the target language. They are often knowledgeable with the target country's codes for criminal and civil procedures. As well as civil and commercial law.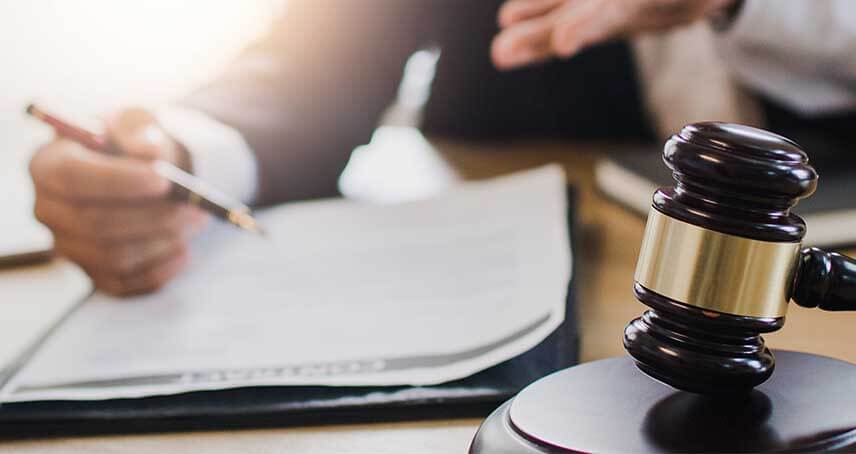 Why Avail an Outsourced Legal Work
Any law firm is in constant challenge with the ever changing legal management. Legal giants to startups were forced to embrace outsourcing services. LPO companies provide an immense ability for any law firm to scale up when needed minus the cost. 
Benefits of Outsourced Legal Services
Internal pressure to save money was the main reason why law firms embraced outsourcing back in '08. They realized that they are spending too much money on repetitive and non-core tasks. When you outsource legal services, you free the law firms of such tasks and as a result, cost savings. 
There is a huge pay difference with an in-house staff to do such jobs compared with an LPO-provided one. Such savings can be invested in more core operations within the law firm. 
Access to Trained Legal Professionals
When you outsource legal services, you are actually accessing a tantamount pool of legal professionals. Legal outsourcing companies often have the best team you can ask for to perform your non-core tasks. Even the high value ones. As these legal professionals you outsource have the same law degree your in-house possess. 
These are high level legal professionals and have a niche expertise you don't have within your firm. This means you can expand your law firm's area of expertise without going through the hassle of recruitment and training. 
As you free your law firm with the tedious and repetitive non-core tasks, in-house teams can now focus their time with core business activities. This means more time with client consultation and meetings. As well as focus with client representations in courts. 
Moreover, a combination of the in-house team and outsourced legal work provides client demands with faster turnaround time. Flexible staffing or scaling is viable in accordance with the client and case demands. 
Time difference is actually a leverage. A law firm based in the United States can outsource legal services in India and the Philippines. This means a legal process is in progress round-the-clock. 
Tasks processed by LPO companies in these countries can serve impeccable output first thing in the morning. To which in-house team can immediately review. As a result, deliverables to clients are faster and high quality. 
Access to Emerging Technologies
The boom of legal process outsourcing is not only due to highly skilled legal professionals they can offer. It is the harmonization of human skills and technologies. This business model perfectly blends legal professionals and innovation. 
This is what law firms who outsource legal services currently enjoy. Litigation might not change but how you do litigation support does. 
Outsourced Legal Services Commonly Used Legal Management Software
Common denominator of these software is that they are tailored for legal practice management. Most of all, they are secured and can be accessed anywhere in the world. Thus improves collaboration between the law firm and an outsourced legal team.  
Clio

MyCase

Bill4Time

Legal Files

Zola Suite

PracticePanther

CosmoLex

TimeSolve

App4Legal

Athennian

Moxtra

Time Matters

Lawcus

Osprey Approach
In Magellan Solutions, an ISO 27001:2013 certified and HIPAA compliant, we offer legal service solutions that tailors to your needs. 
We provide highly skilled legal professionals that can deliver what you require. Still unsure? Give us a call for a free consultation or fill the form below!
TALK TO US!
Contact us today for more information.