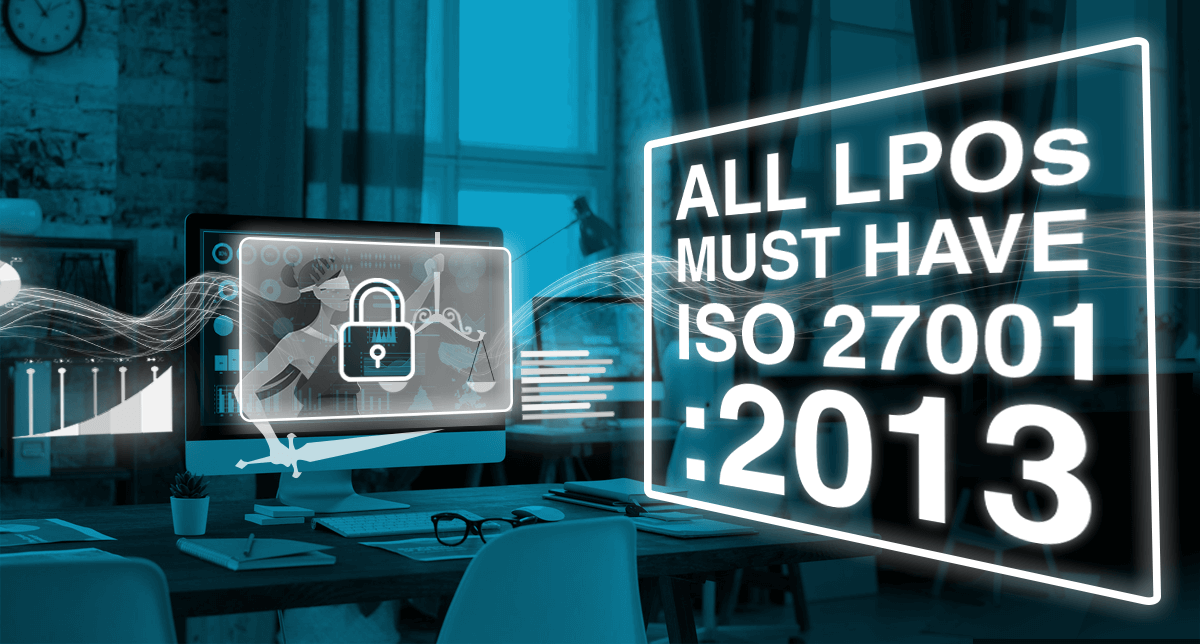 Legal Process Outsourcing companies must bear the 27001:2013 or the ISO/ISMS Certification
Legal Process Outsourcing (LPO) frees legal practitioners from routine paperwork. This service can cover a multitude of functions. Not only paperwork, but also research roles.  
Outsourced Routine Level Legal Works
Legal Research

Legal Transcription

Intellectual Property Legal Work

Data Analysis and Management

Document Drafting and Production

Paralegal Services like General Litigation Support

Contract Management such as Review and Drafting

Review of Discovery Documents and Electronic Discovery (

e-Discovery

)

Administrative and Secretarial Support Services like appointment setting, bookkeeping and billing
These legal processes, while considered routine, are costly.
To illustrate, a law firm spends a 58% to 90% for document drafting, review, and litigation support. This is out of the total cost of litigation. Adding to that, junior associates who handle these works have wages of $300-$400/hour. These processes are vital to the success of any law firm's work and cannot scrap in the entire operation.
Outsourcing routine legal tasks provides good cost management and organizational efficiency. Firms who outsource LPO services can enjoy up to 50% reduced on back office work. This enables law firms and lawyers to focus on their clients' legal requirements.
Due to this, these legal processes are often sent to offshore LPO providers.
India dominates the LPO industry with an anticipated growth of $11 Billion by 2025. There are hundreds of Indian LPO companies providing legal support to western clients. They offer high-value services such as legal research and patent filing.
While Philippine LPO offers drafting for patent applications, agreements composition and legal research. As well as client consultation. This area of the globe became the go-to destination to outsource these kinds of services.
Outsourcing internal process requirements in the legal market is often frowned upon. This is because lawyers train to be able to finish what they started. The legal industry now functions more as a consumer-based system. Due to this, the focus in most firms shifted to ensuring efficient legal work than winning cases.
Important to note that LPO is client-driven. Law firms could each set unique parameters of their outsourced legal tasks. They also focus on LPO providers that can curate and deliver their requirements.
For this reason, LPO providers cater to secure the client's requirements. Utmost priority is data security.
Why An LPO Needs ISO/ISMS 27001:2013 Certification
LPO work is not possible without proven measures for data security and confidentiality. For this reason, an outsourcing agency's selling point is their data security protocols. LPO service providers handle, process and store sensitive information of the law firm.
For instance, a law firm outsources a contract review to an LPO provider. It is common practice to sign service level agreements. This is to protect personal data and non-disclosure of such information.
In 2012, ABA adopted a resolution to mitigate the risks of legal process outsourcing. It is the responsibility of the lawyer to ask for the client's consent. Before any legal outsourcing takes place. This is to inform the client about the sending of information overseas to an LPO.
Since 2008, both corporate and private law firms have been quick to adopt outsourcing. They found it beneficial to outsource non-core legal tasks overseas. Because not only does an LPO save a ton of cost, it also promises to improve the work efficiency of the firm.
As a result, data privacy and security became a critical concern. This prompted the intervention of certification bodies. Such as the ISO and the General Data Protection Regulation (GDPR).
Client list of LPOs in Asia consists of law firms in the United States and United Kingdom. When outsourcing legal tasks overseas, due diligence is a must.
This ensures transparency among the clients, law firms, and LPO providers. As a result, confidentiality agreements became mandatory. This is between a law firm who seeks to outsource and an LPO company.
This gives law firms the confidence and assurance. That they can reduce legal expenses, focus on valuable legal tasks, and their data secured.
LPO companies seek data security certification and regulatory board compliance. Adding to that, they only hire agents who have legal background. This ensures that they are knowledgeable of legal processes and confidentiality agreements.
Due diligence in handling these sensitive information is often required by law firms. Before they partner with an offshore LPO service provider.
Thus, law firms or lawyers who outsource legal tasks need information security.
They commend LPO companies that can provide and guarantee information security. Outsourcing companies that can handle confidential information. At the same time provides quality legal output, product or service.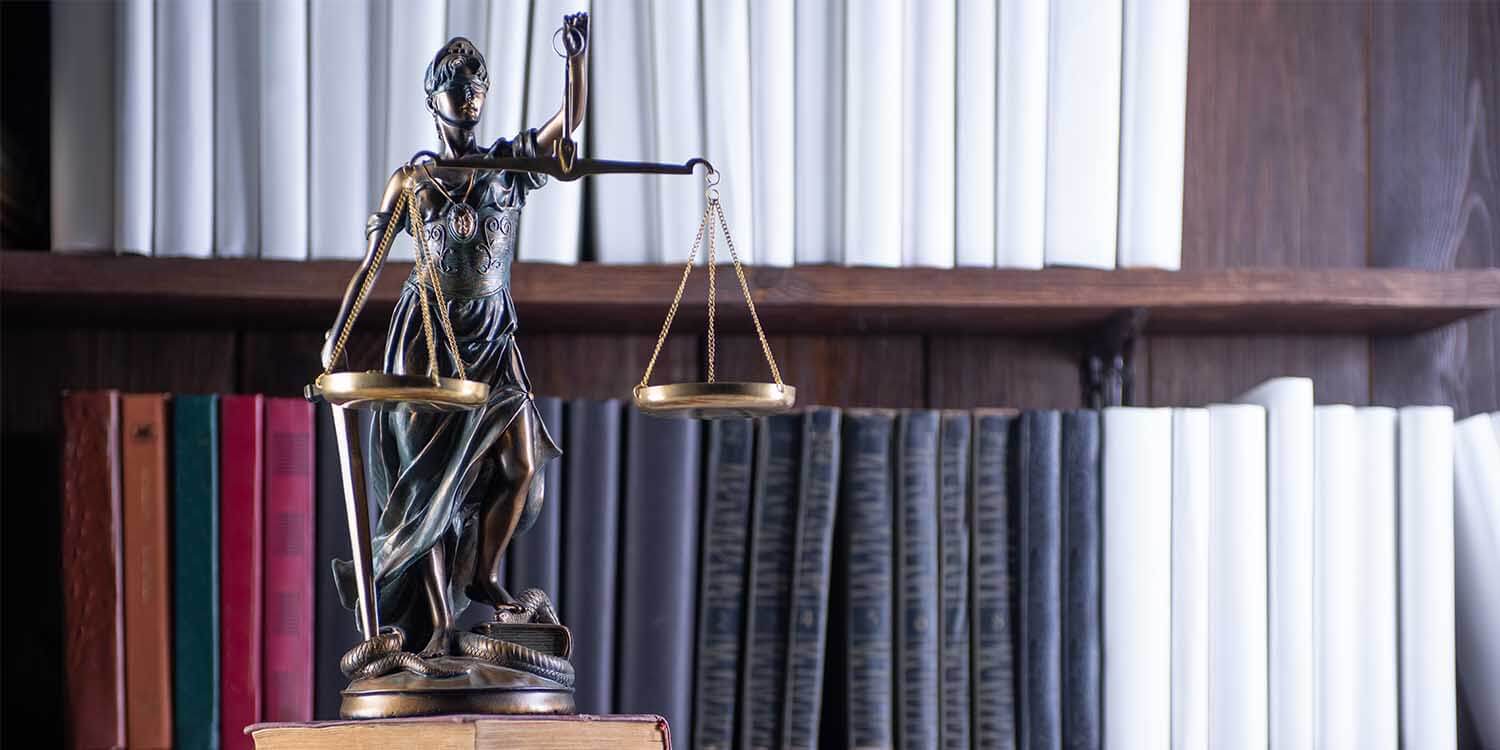 Why ISO/ISMS 27001:2013 Certification is a Must for an LPO Provider
In any industry, data breach is a nightmare. In the legal industry, top-notch information protection is essential.
Exchange of sensitive information occurs between a law firm to an LPO provider. Secured handling of personal data is a top priority for these clients. That is why information security management systems or ISMS must be in place.
ISO/IEC 27001:2013 certification is the golden standard. This ISO certification provides veracity and legitimacy for an LPO company.
Requirements of this ISO standard covers the establishment, implementation, and maintenance of information. Then, improve the information security management system within the context of the organization. It also includes requirements for the assessment and treatment of information security risks.
ISO/IEC 27001:2013 provides globally recognized information security controls. In handling personal data and to secure sensitive information. Especially, supplied by the clients to their LPO providers.
In this ISO 27001 certification, outsourcing companies must establish security practices for implementation. Maintain information within the organization. Adding to that, information classification is also followed. Data masking is a common practice.
This is to make sure that the sensitive data has an appropriate level of defence. Against unauthorized disclosure, modification, removal or destruction. This is for unauthorized access prevention. Employees have a specific level of access to client information.
With this in mind, this achieves efficient legal output with airtight information security.
What are the Benefits of ISO/ISMS 27001:2013?
Controlling and keeping the information secure

Build a security-based culture within the organization

Provide customers and stakeholders with confidence in how an organization manage risks

Manages and minimizes risk exposure

Provides a competitive advantage

Allows for secure exchange of information
ISO/ISMS 27001:2013 Ensure Information Security Amidst the Pandemic
Due to the COVID-19 pandemic, LPO providers had no choice but to send most of their employees home. But this could mean a security threat to sensitive information.
The Philippine outsourcing industry has established flexible data security. Even in a remote work setup, such security practices are being maintained. Information safety and secure processes are still met. 
For employees in remote work, most Philippine LPO companies provide equipment. Their data is either in the desktop's hard drive or in a cloud storage that is password-encrypted.
Desktop provided by the companies are well-equipped with secured VPN and firewall. This protects them for their entire operation. Some even provide portable broadband connection for faster internet connectivity.
Employees use collaboration tools to track and assess their work in real time. While employers can track their team's productivity and for efficient task delegation.
Magellan Solutions Where Information Security is a Priority
Indeed, the pandemic poses new threats in information security. In Magellan Solutions, it has a value proposition to provide top-notch information security.
As an LPO provider, we bear the ISO 27001:2013 Certification from Bureau Veritas and is HIPAA compliant.
This is a minimal effort we want to provide our clients in the legal industry. Emphasizing that we put data security as our utmost priority.
Ready to outsource your legal processes? Give us a call now and we can work things out together. Fast and Secure!
TALK TO US!
Contact us today for more information.