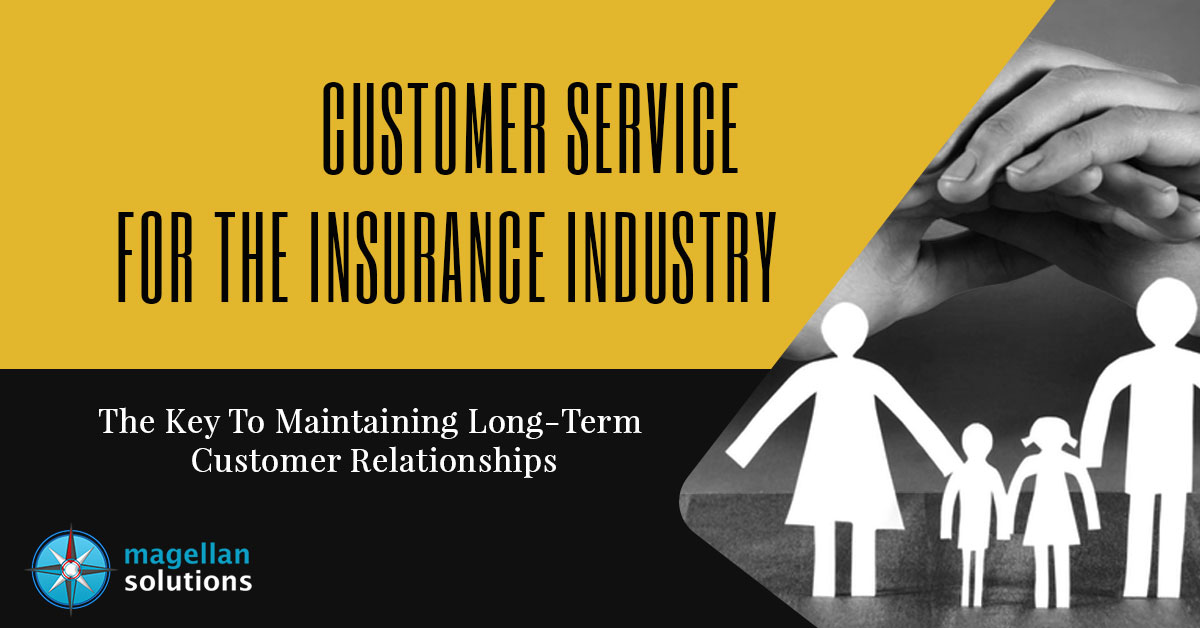 What Is Quality CSR For Insurance Industry?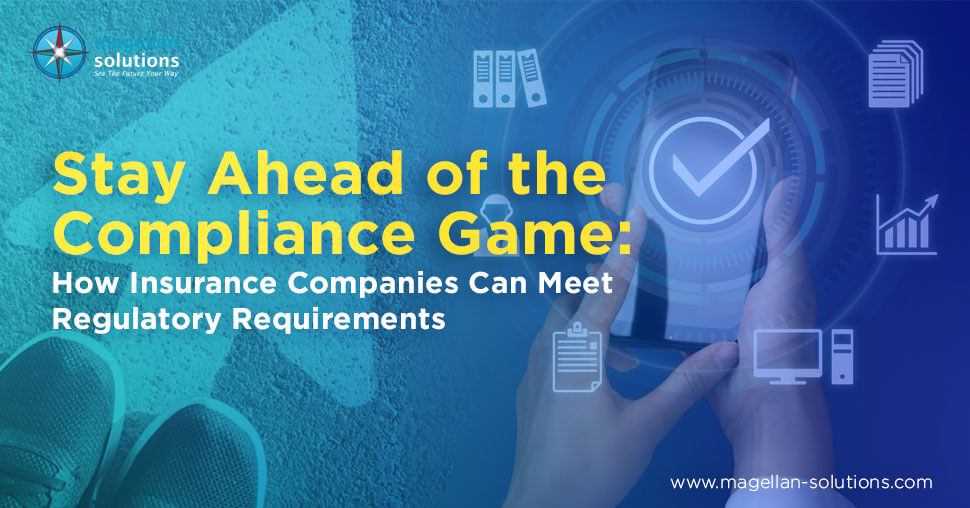 Stay Ahead of the Compliance Game: How Insurance Companies Can Meet Regulatory Requirements
Customers who do not get satisfactory service easily switch to competitors. To keep up with the changing needs, improving customer service in insurance is one of the top priorities of businesses. 
Customer experience is critical for companies trying to increase sales, satisfaction, and referrals. In 2022, the State of the Connected Customer surveyed almost 17,000 consumers globally and reported that 88% consider a business's experience as vital as its products and services. 
According to the HubSpot Research Trust Survey, companies with excellent customer service will have a 93% chance of getting repeat business. 
To survive in this fast-paced business environment and focus on core functions, you should outsource customer service in insurance. 
In this article, we will discuss the importance of customer service experience and tips on improving customer service in insurance by outsourcing. 
WHAT DOES OUTSOURCING CUSTOMER SERVICE IN INSURANCE MEAN? 
Customer service is a fundamental aspect of the insurance industry. It requires responding to queries, providing support, and determining issues and problems clients might experience. The benefits of hiring external customer service in insurance include reduced costs, increased efficiency, access to industry experts, and focus on the essential duties of the company. 
Since outsourcing companies have advanced technologies and automation, resulting in faster turnaround time, boosting efficiency and customer satisfaction. Moreover, insurance companies can save costs when they hire an outsourcing provider specializing in customer service support. 
IMPORTANCE OF OUTSOURCING CUSTOMER SERVICE IN INSURANCE INDUSTRY
Customer service can undoubtedly bring more sales to your company. The XM Institute, 2020 Insight Report, states that 89% of businesses that provide "significantly above average" customer experience outperform their rivals financially.  
According to PWC's research, 86% of consumers are willing to pay more for a superior experience. One positive customer experience might convince customers to repeat a transaction with a company, while one unpleasant service may make them switch to your rival. 
Based on 2018 PwC research titled "Future of Customer Experience Survey," 32% of all customers worldwide said they would stop doing business with a brand they adored after just one negative encounter.
We will list the benefits of outsourcing customer service in insurance below. This guide will help business owners better understand the importance of customer service and gain a competitive advantage in the market. 
Increased Efficiency
Faster response time is guaranteed when the outsourcing company handles customer service, resulting in increased customer satisfaction. 
Maintaining Competitive Advantage
Providing excellent customer service and meeting client expectations can give your company a competitive edge. 
Access to Highly-Skilled Professionals
Access to these industry experts is crucial to your business since they are the frontline of the companies' relationship with clients. Additionally, they can provide valuable insights into customer needs to help them improve their services. 
Reduced Costs
Outsourcing can save costs by giving access to countries with lower labor costs. Businesses can also save infrastructure costs (office space, software, hardware, etc.) when outsourcing. 
Focus on Core Tasks
When outsourcing customer service in insurance, you can focus on your business's key projects and functions. 
Flexibility
Outsourcing can assist insurance companies when seasonal surges in customer queries and changes in demand arise. It is also easy to scale operations in the company when needed. 
Improved Language Barriers
Since outsourcing companies provide multilingual support and are fluent in some languages, this benefits insurance companies catering to global customers. 
8 SECRETS TO IMPROVING CUSTOMER SERVICE IN INSURANCE VIA OUTSOURCING
Customer service experience refers to the entire relationship a customer has with your brand from beginning to end. Consumers value factors such as timeliness, ease of contact, and satisfaction. Every interaction they have with the company can either improve or harm their entire experience with the business.
Are you eager to know the secrets of successful companies with remarkable reputations? We will examine some top tips to create a positive customer experience. 
#1) IMPORTANCE OF INDUSTRY EXPERTISE 
The agent must be able to explain to the customers their policies. If the customers are familiar with what they bought, conflicts can be avoided in the future. This goes with other concerns they have as well. Customer service representatives should be able to resolve their issues without transferring the call.
#2) BE CONSISTENT
A successful company must deliver exceptional customer service. This includes welcoming, mindful, and responsive to the client's demands. To help consumers feel valued, paying attention to their concerns and offering feasible solutions is essential.
Employees must be trained to act in the best interest of the clients. Setting specific standards for resolving customer issues will guarantee a positive customer experience. You can establish a loyal customer base by prioritizing customer service.  
#3) HANDLE THE FEEDBACK & CRITICISMS WELL 
Take time to ask your customers about your services and if they have feedback. Monitoring the surveys and social media platform reviews can assist your company in improving its operations and services. It is essential to evaluate any issue or problem to serve the customers in the future better.  
#4) UNDERSTAND THE CLIENT
To provide a positive customer service experience, it is vital to have an in-depth understanding of your customers. You can precisely create a background for your clients when you know their needs, wants, and struggles. 
#5) ADDRESS THE ISSUE
It is essential to communicate with your clients and keep them informed. Ask the customer about the problem and gather more information to understand the situation better. During this time, empathize with the client and acknowledge their dissatisfaction. Let them know that you are there to assist them.
#6) MAINTAIN A HARMONIOUS RELATIONSHIP WITH YOUR CLIENTS 
Having effective communication will help you build trust with your customers. Providing them with transparency and business solutions is another positive way to increase customer satisfaction. You can also offer other policies to your clients. Customer service in insurance requires a commitment to enhancing your benefits. 
Creating a positive phone call with clients will leave a good impression on the customers. Project an enthusiastic attitude whenever they reach out to you. Make them feel valuable in your business accomplishment. Consistently providing excellent service encourages clients to return. 
Make sure that you have various channels where they can reach out to you. 
#7) USE OF ARTIFICIAL INTELLIGENCE (AI) WITH YOUR IMPROVED STRATEGY 
Since we live in a fast-paced environment, we must strategize efficiently to keep up with the constant changes. Modifying your systems and incorporating AI tools with your tasks will improve your business operations. This will result in faster response time, innovative ideas, and boosted productivity. 
#8) TRACK THE RESPONSE TIME 
Putting your customers on hold for a long time paves the way to lousy service. Customers tend to switch to your competitors when unsatisfied, and you do not want that to happen. Ensure that you partner with an outsourcing company that is reliable and efficient. 
THE BOTTOM LINE IS…
Insurance customer service is constantly changing, and strategizing and improving your assistance will help you meet customer demands. 
How customers interact with a company shapes their overall customer service experience. A positive customer experience can help your company establish recognition and increase sales and retention. Interactions with their insurers are also essential to maintain mutual benefit and trust. 
The importance of customer service we discussed in this article will help business owners make better decisions regarding outsourcing customer service in insurance. We highlighted the advantages of outsourcing customer service, such as faster response times, improved language barriers, access to the talent pool, reduced costs, flexibility, and focus on core competencies. 
The eight tips for improving customer service in insurance through outsourcing will assist businesses in maintaining a competitive advantage. Incorporating these strategies will significantly impact the company and increase satisfaction. Besides, a company cannot be successful without its customers and returning clients. 
MAGELLAN SOLUTIONS PROVIDES EXCEPTIONAL CUSTOMER SERVICE FOR YOUR INSURANCE BUSINESS
Do you need assistance with outsourcing your customer service in insurance? Magellan Solutions guarantees top-notch and cost-effective insurance BPO services to clients. Our expertise in this field will ensure your needs are met throughout the process. 
As a leading provider of call center services for over a decade, we pride ourselves on offering only the highest quality outsourcing services. On top of that, we are an ISO-certified and HIPAA-compliant outsourcing company. We provide a great variety of quality outsourced business solutions. 
Contact us and let us discuss your business goals.