A Simplified Guide to
B2B Lead Generation
Sales have come a long way. 
More than just finding potential customers and delivering the service, the process has evolved in recent years and continues to evolve as new marketing methods emerge.
What is B2B lead generation?
B2B lead generation is a modernized take on B2B sales and marketing. Rather than focusing on consumers, it seeks to provide services to other businesses. And it takes things a step further by actively sourcing potential clients and familiarizing them with the product/services offered until a purchase is made.
In a nutshell, B2B lead generation services puts your services in front of businesses, making them available to them when they need them.
What B2B Lead Generation Can Do for Your Business
Marketing to fellow businesses is a different feat entirely, and it takes a much more complex approach than marketing to consumers. 
It's not enough to just know your market; it's knowing how to properly approach them in a way that speaks to their needs and to their nature.
Luckily, there are options to acquire to lead generation services for any business type, both large-scale or SMEs. B2B lead generation services can now be outsourced, and lead generation process outsourcing continues to be a viable option for businesses to conveniently procure leads with high conversion rates.
It expands your market.
Marketing to businesses in your target market is one thing; marketing to businesses outside of your target market is another. 
In this day and age of social media, lead generation entails not only locating potential clients within your hunting grounds, but also generating interest from clients outside of your market, thereby expanding your reach and, as a result, your potential leads.
It's better (and less hassling) communication with potential clients.
Cold calling and emails have gained such a bad rep over the years, with most attempts ending up either unaddressed or discarded entirely. 
Nowadays, marketers can create better experiences with potential clients through more modernized lead generation; social media marketing, content marketing and the like provides a much more pleasant, informative and not any less effective experience to potential clients.
It increases your revenue.
It's not enough to just rack up numbers in interest; these must be equivalent to revenue. Modern lead generation methods increase revenue by making the information and the service readily accessible to potential clients. 
There are companies now that offer lead generation services to businesses to help source leads with high conversion rates, in a manner designed for the enterprise and the industry it belongs to.
Now that we've tackled how B2B lead generation can be beneficial to your business, how do we get started?
Your Complete Guide to B2B Lead Generation
B2B lead generation is a whole process entirely, which begins with knowing your target market and designing an approach to promote visibility and awareness of your brand within (and beyond) your hunting ground for leads. 
Here is a rundown of steps to get you started:
Know your market.
Before everything else, it's very important to profile your target client. 
Learn crucial details such as what services they offer, what kind of clients they cater to, and where the headquarters are to determine their needs that you could offer your services for. This should be a perfect start for your strategy and approach.
Create engaging content.
Put word out there about your brand and your business. Here is a list of content marketing strategies and techniques you can use:
Create engaging and informative content that pique the interest of both potential clients and incidental audiences. 

Make sure that articles are angled to businesses regardless of the scale and industry to further maximize your reach. 

Optimize your brand visibility by making use of SEO techniques and familiarizing the online algorithm with your brand's presence. A smart, strategic placement of keywords can do wonders for your numbers.

A powerful call-to-action (CTA) is key, so it's important to create a brief but convincing closing statement to your content to encourage potential clients to inquire, and by association, to purchase.
Create an accessible (and creative!) landing page.
Landing pages are crucial to lead generation, so it's important to create a landing page that is user-friendly and accessible. 
A solid B2B website can help to convert target leads to clients. A colorful, artistic landing page may also appeal to creative agencies, while an interactive landing page could appeal to IT/software companies.  
Maximize traffic to your page.
Now that you've laid down a solid foundation, it's time to actually generate leads. 
There is more than one way to increase traffic on your page: 
Search marketing

trains the search engine algorithm into directing traffic to your page through strategically placed content online. This involves creating informative articles with the necessary keywords and relevant links, which will create a flow of movement that leads to your business site. 

Social media marketing

, on the other hand, makes use of active posting on social networking sites for better traffic and a wider reach – social media sites like Facebook have now optimized their business pages by providing an option to create a landing page, as well as a dashboard to monitor leads. 

Email marketing, a much more traditional and familiar method, makes use of emails as a point of generating leads, and software such as Mailchimp has made it more accessible and convenient should you choose this option.
Suffice to say, B2B lead generation can do wonders for your business, but it is an entirely different discipline that may take time to learn. 
Usually, a business could hire consultants, but nowadays it proves to be more convenient and cost-effective to outsource. 
Contrary to popular opinion, it's not just the large-scale companies that can outsource lead generation services; smaller enterprises and startups can also benefit from outsourcing lead generation services, given the rise of lead generation BPO for SMEs. 
It may be a big choice to make for your company, but the results will propel your business to new heights, which will all be worth the risk.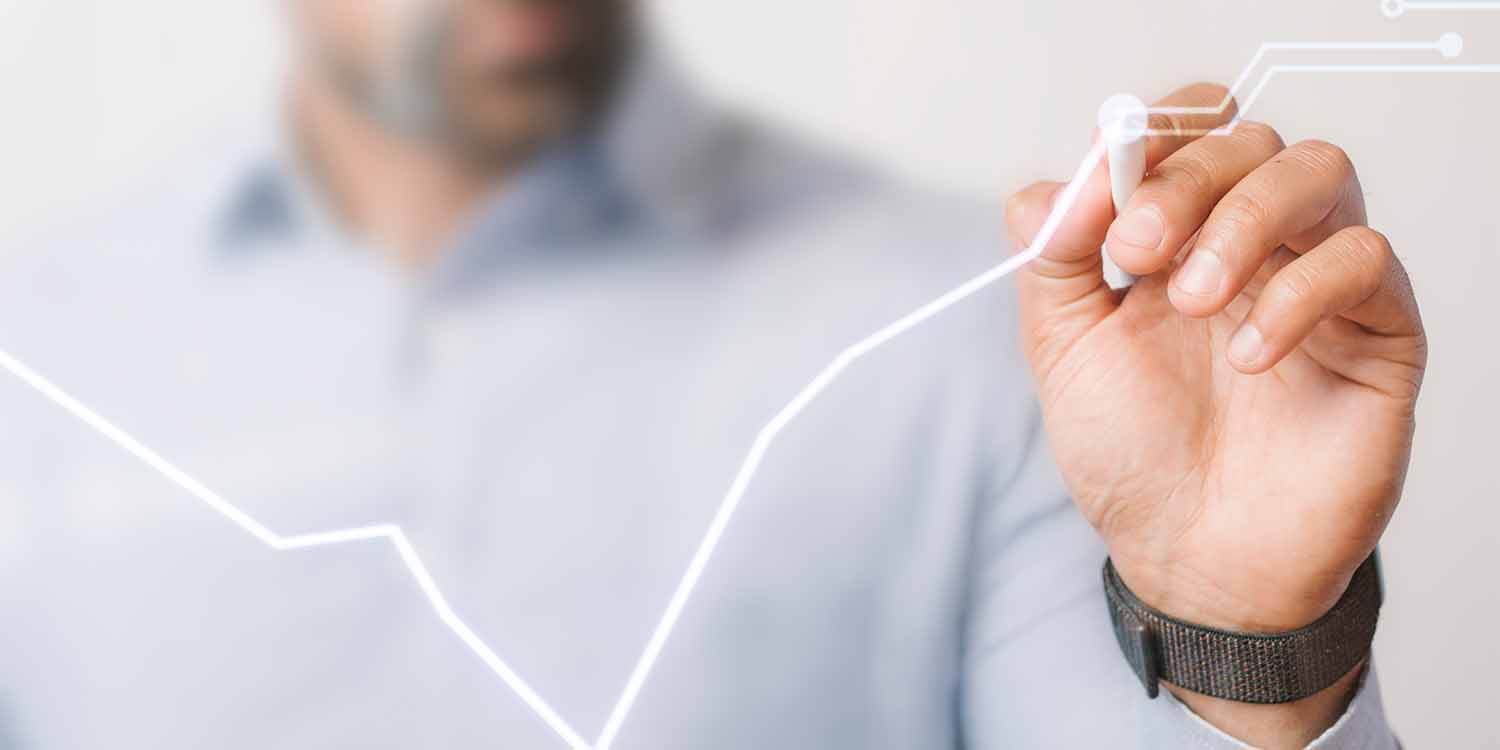 Trends in B2B lead generation to watch out for this 2022
Proven industry practices get refined day by day. With that in mind, you have to look out for emerging trends to ensure your BPO partner offers and implements them in their operations. Here are the following:
1. Digitalization
The pandemic pushes a lot of businesses to go online and thrive in the digital landscape. This puts online digital marketing in the spotlight. This is a key strategy especially in the world where you get to find clients online and your employees work and connect online due to work-from-home set up in the new normal.
This means investment in online marketing channels and funneling your efforts to bring the most qualified leads through these online channels.
2. Focus on omnichannel marketing
Omnichannel marketing strategy is a mix of outbound and inbound B2B lead generation strategies. This can boost your brand exposure online, thus attracting more potential clients. This marketing strategy involves cold emails, cold calls, digital ads, content promotion, SEO and the use of social media.
What makes omnichannel different from traditional digital marketing is the synchronization of information gathered through these various touchpoints. This provides a seamless experience for potential clients and at the same time better forecasting so you can position your business to better get your clients.
3. Leverage marketing automation tools
Dealing with vast digital information requires smart sorting to better interpret its meaning that could either make or break your business strategies. That is why it is important to use marketing automation tools. This will help you gather and store lead information so you can better interpret them.
This will help you optimize your sales team's effort, better the lead generation process, and enhance the quality of your marketing campaign.
Get top-tier lead generation services for your business.
You don't have to do all the work. Allow us to help your business reach new heights.
Magellan Solutions is one of the prime providers of outsourced lead generation services in the Philippines. We pride ourselves with going beyond the traditional methods of lead generation, adapting to modern approaches that we are more than happy to design for your enterprise.  
We are an ISO 27001-certified, HIPAA-compliant and GDPR-compliant firm, with more than 18 years of industry experience. Rest assured that we will honor data privacy as a top priority. Experience top of the line lead generation with the best results. Contact us here for more details.  
TALK TO US!
Contact us today for more information.