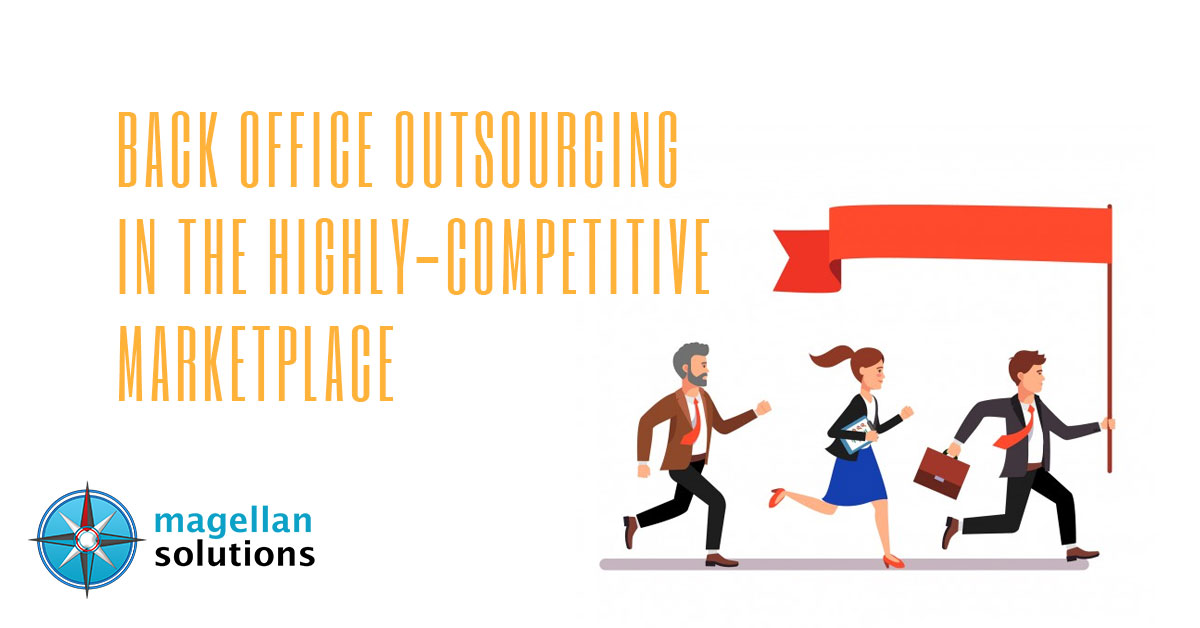 Back office outsourcing enables companies to maximize their resources and focus on their core competencies. In what way can it exactly help SMEs survive and thrive in a competitive market filled with industry giants?
In this blog post we will cover:
Small and medium-sized enterprises (SMEs) need a few things to grow into large companies: a laser-like focus on their core competency, efficient operations, smart planning, and expertly-executed processes.
To keep up with today's increasingly competitive business environment, SMEs strive to achieve all these things, but the reality remains that not all are successful in their attempts at doing so.
A highly-competitive market is a place where a huge number of businesses compete to satisfy the needs and wants of their target consumers. In the field populated by big corporations and many other SMEs, how can you keep your pace?
Determining the challenges in your industry and the problems at a micro-level is a good way to start.
A 2016 ADBI working paper series listed the common challenges of SMEs:
Insufficient resources such as financial, market knowledge, and quality talent, among others
Poor economies of scale
Inadequate networks that result in a slow expansion in local and international markets
Costlier transaction costs as compared with big corporations
Increased market competition due to globalization and economic integration
Inadequate entrepreneurial spirit and resources
A 2015 Business Development Bank of Canada research paper entitled, "SMEs and Growth: Challenges and Winning Strategies" also found out that 64% of leaders of growing businesses consider rising operating costs as a major challenge facing SMEs' growth.
The good news is by engaging in back office outsourcing, you can have higher chances of successfully overcoming these challenges, enabling you to reach your goals of expansion and growth.
What Is Back Office Outsourcing?
Outsourcing back office work is the business activity of transferring a company's back office functions to a third-party provider. It assists businesses in delegating administrative jobs such as human resources, administrative, marketing, payroll and accounting, data entry, and IT to ensure efficient and sustainable operation.
With this support, business owners can maximize the full potential of their resources, leading to positive business growth.
Which Is Better: BPO Or KPO?
It depends on what you need at the moment.
First, let's define both terms.
Business process outsourcing (BPO) is a business activity of subcontracting various operations to a service provider. It focuses on administrative and non-core tasks (customer service, telemarketing, staff leasing, back office, manufacturing), giving businesses more time to focus on their core operations.
Knowledge process outsourcing, on the other hand, refers to the allocation of core and information-related tasks to a third-party vendor. It includes legal support, medical services, research and development, technical analysis, business operations, and the like. Because of the nature of its services, it requires individuals with advanced degrees and specialized expertise.
BPO costs cheaper compared to KPO. However, both activities aim to cut costs, provide talents, and assist companies in maintaining an efficient business operation.
Upon knowing the difference between the two, we can see that both types of outsourcing are of equal value. BPO and KPO can help you achieve your desired goals, as long as you do it right.
If you need help managing your administrative functions so you can focus on your core operations, then go for BPO. But if you need help in your core functions (probably due to shortage of in-house talent), then you might want to consider KPO.
Which Companies Outsource The Most?
Because of its advantages, many companies worldwide are considering outsourcing some of their business functions. Based on the latest data:
Some of the key players that outsource also came from the manufacturing, pharmaceuticals, retail, and software industry.
Businesses belonging in the e-commerce industry also take advantage of the benefits of outsourcing using call center services such as customer service and live chat.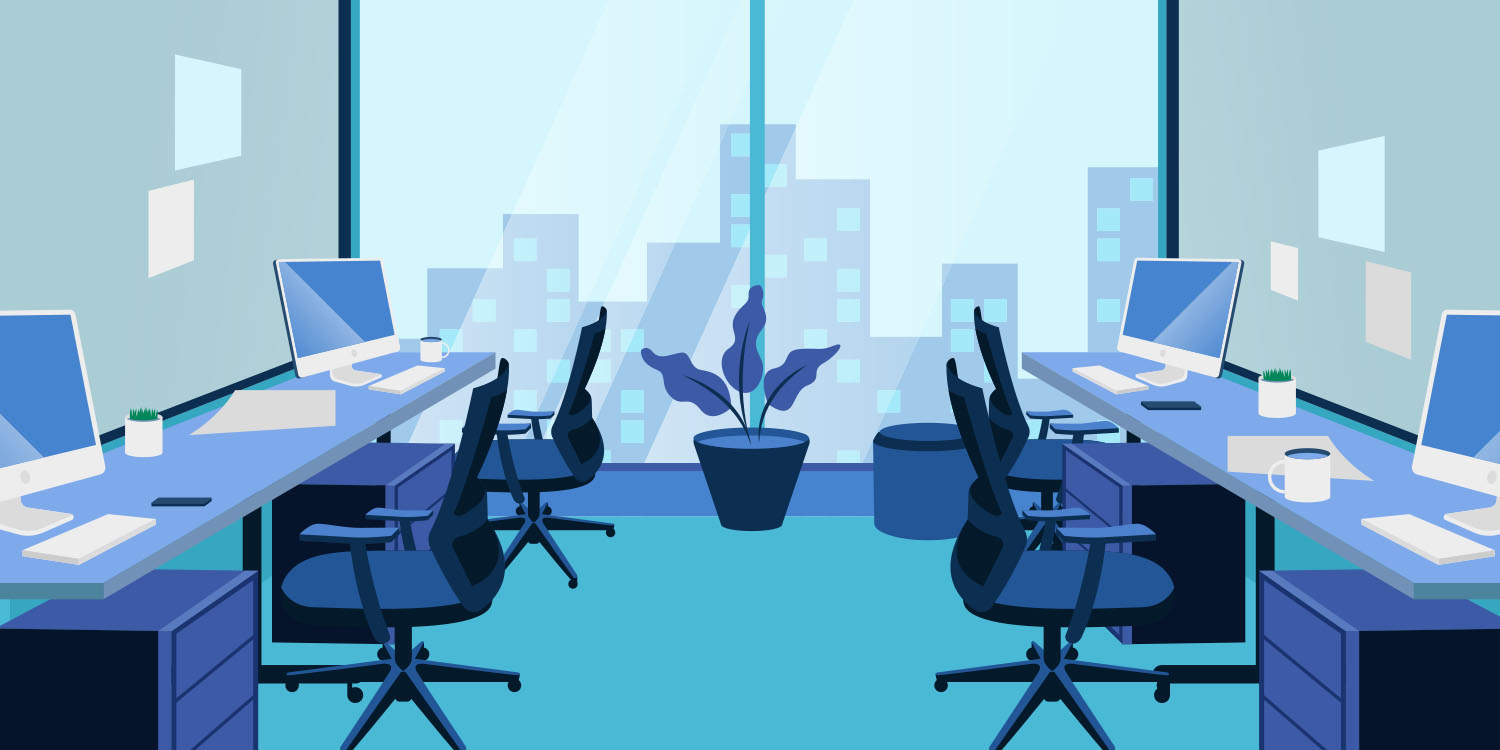 How Back Office Outsourcing Helps SMEs Overcome Challenges In Business
Outsourcing back office work can assist you in solving the challenges of rising operating costs, lack of expert knowledge and skills, and low scalability, to name a few.
Back office process outsourcing is proven to reduce costs of business processes by assigning the costly jobs of office operations, recruitment, training, and provisions for staff to an outsourcing partner.
How much can you save through outsourcing? According to Jumpstart HR LLC, a US-based firm, companies can save 15-25% by outsourcing as opposed to having an in-house HR department. SMEs with less than 100 employees can enjoy cost-effectiveness, with an estimated 55% in savings (just below $65,000). And this is just for HR outsourcing solutions.
A back office outsourcing company will take care of the salary, benefits, and taxes, as well as the equipment, tools, and office space of their staff. As a result, you can have greater financial control and freedom, owing to the huge cost savings in labor, investments in equipment, office rental, and utility expenses.
When you outsource back office functions, you can take advantage of the services provided by experienced and trained experts. This mitigates the negative effects of having limited access to the most competent professionals which larger enterprises have no difficulty securing due to their more attractive compensation packages. Outsourcing addresses this uneven playing field and gives you more opportunities to increase your competitiveness.
Lastly, back office outsourcing allows you to ramp up or down your staffing, depending on the season or your business' current performance. With the help of advanced IT solutions, requesting the additional outsourced staff or reducing their number can be just one click away.
These benefits empower you to focus on your core business. You can also have a more efficient operation and process, boosting your performance within your industry.
What Are The Setbacks Of Outsourcing Back Office Work?
While it is important to know the benefits you can reap from outsourcing, you also have to find out its possible drawbacks. This will allow you to develop a plan to mitigate the risks as early as possible.
Information leakage and privacy threat. This is a top concern among business owners. When you entrust sensitive information to a third-party, you will have minimal control over your data. To prevent leakage of information from happening, choose a service provider with ISO 27001, PCI DSS, HIPAA, or other data security certification.
Hidden costs. It is tempting to outsource from a company with low-cost services. However, they may add hidden charges in the service they provide. If you are planning to outsource soon, ask your service provider to provide a transparent report and a clear financial breakdown to see where your money is going.
Less operational and quality control. When you outsource, there is a risk of losing control over the output quality. The solution to this dilemma? Be clear in telling the BPO company to send you regular updates on the condition of your outsourced task.
Language and cultural barriers. You may experience difficulties communicating with a service provider if there's a huge linguistic and cultural gap between you. As much as possible, outsource from a country with high adaptability and familiarity in different cultures.
Types Of Back Office Support Services To Help Your Business Grow
Outsourcing back office work has been helping SMEs and large corporations alike in achieving higher operational efficiency, superior customer service, and improved value chain management.
A wide range of outsourcing solutions is fully customizable and cost-effective, enabling you to provide personalized service to your clients. You can also exercise greater flexibility with your financial resources. Because outsourced staff in the Philippines are all highly-educated and trained experts in various specialized and technical fields, you'll have the confidence of entrusting your back office functions to companies in this country. Aside from competent staff, Filipino BPO companies also invested in state of the art computer technologies and IT equipment to deliver efficient, excellent, and expedited results to international clients.
From payroll and accounting processing to debt collection, let our financial experts' knowledge gained from education and experience help your SME achieve error-free financial reports, timely payroll, and seamless financial management.
Entrusting your business' data entry, data processing, data mining, or data cleansing to a team of data experts can help you make strategic and well-informed business decisions. Our professional data management services can also protect you from the nightmare of data inaccuracies and data loss.
Improve the visibility of your business and e-commerce site with the help of creative and technical-savvy Filipino digital marketers.
Engineering and Architecture
Tap on the expertise of professional engineers and architectures. Meet the deadlines and improve the turnaround time of your projects.
Entrusting this mundane task to BPO professionals improves SMEs overall organizational performance.
Let our forms processing specialists and machinery handle this time-consuming job with greater accuracy and speed, improving your staff's productivity and your SME's overall organizational performance.
While we specialize in custom software development, our software and application developers are also knowledgeable in all the other aspects of the software development process, so you can rest assured that your software development is in good hands when you outsource to us.
Staff Leasing
Get rid of the time-consuming process of sourcing, screening, and interviewing of job applicants. With staff leasing services, you can have the best talent to work for you.
From creative jobs to technical roles, our in-house recruitment team can help you sort out experienced and skilled job candidates.
Upgrading your business' technology capital without high investment is possible by outsourcing IT services. With the help of our latest IT equipment, our IT professionals are committed to bringing you fast, high-quality and reliable technology services, 24/7.
Looking for a general VA, article writer, or web developer? Let our team of highly-skilled virtual assistants handle these tasks for you so you can focus on more client-building and income-generating endeavors for your business.
3D Services
Need help in 3D scanning, 3D modeling, 3D drafting, or 3D printing? Outsource 3D services to the Philippines to experience valuable cost savings and quality outputs delivered on time.
Choosing The Right Outsourcing Partner
Outsourcing per se does not guarantee your success. You need to consider several factors to make sure you're getting the most out of this business activity. It requires preparation and a deliberate method of choosing the most suitable service provider based on your needs and preferences.
When choosing a service provider, make sure that the company resonates and aligns with your long-term goals. More than the cost savings, think of the value they can provide to your business. Can they help you handle your back office tasks effectively so you can focus on making your business highly-competitive?
Always focus on the quality of service they provide. You can look into their track record and expertise to know if they're the right fit for your business.
To achieve all this, you have to make sure that you've already identified all your needs and challenges. When you have this information at hand, you can communicate your goals and vision to potential service providers — resulting in a beneficial and long-term partnership.
What To Look For In An Outsourcing Company?
There are non-negotiable elements that you have to look for in a service provider:
Quality of service, staff, and technology infrastructure: Can these factors improve your back office functions in terms of efficiency and output delivery?
Cost of service: Is it reasonable for the kind of service they provide?
Track record: What is the history of the company in providing the service you need to outsource?
Financial stability: Is this company financially secured despite economic challenges and other business threats?
Quality assurance and reporting: How can you make sure that this company can meet your requirements?
Communication: Can you receive regular updates on the development of your projects?
Location: Is this service provider located in a country with a good economic climate and is free from the threat of war or other calamities?
Back office outsourcing can help small business owners fill out inadequacies in their in-house resources. When done right, it can bring significant results to your business.
See if we're the right fit for you. Get a free 60-minute consultation with one of our business development officers to find out how we can help.
TALK TO US!
Contact us today for more information.