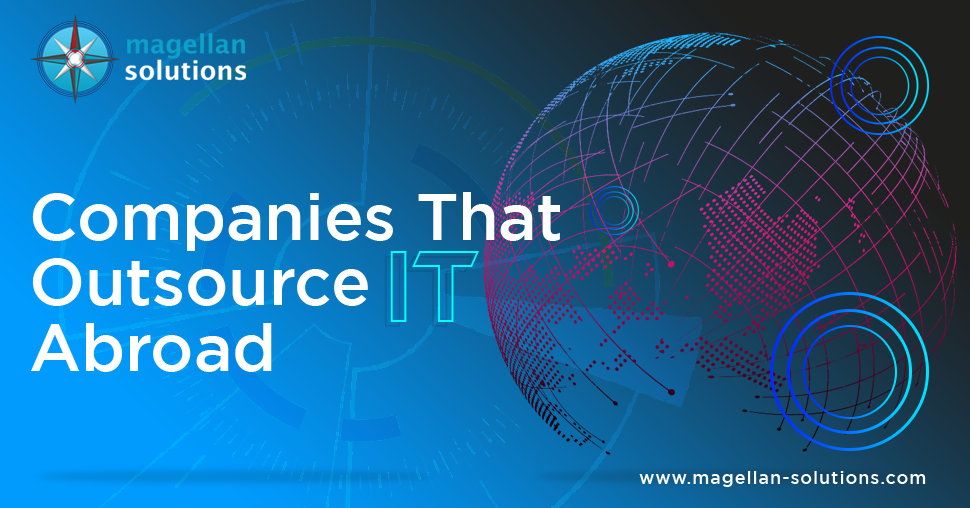 Around the world, there are hundreds if not thousands of companies that outsource IT operations. Businesses of all sizes benefit from it — startups, small and medium businesses, multinational companies.
In fact, many of the most well-known technology companies today have outsourced development tasks during their early stages. The more established ones leverage on the available infrastructure and high-skilled manpower of third-party contractors. Instead of forming another team to take care of short-term projects, they have seen IT outsourcing as a better option to meet sudden demands while minimizing overhead costs.
Based on the latest figures, the total contract value of global IT outsourcing is US$66.5 billion. Among the common services offered under this industry are the following:
List of some prominent companies that outsource IT over the years
Companies that Outsource IT
Microsoft
Founded by Bill Gates and Paul Allen as a computer software company, Microsoft has grown into a multinational technology company with products and services ranging from consumer electronics, personal computers, and software.
This Washington-based tech giant has a long history of outsourcing. Its comprehensive outsourcing policy aims to maximize computing resources and budgets, lower administrative overhead, and maintain focus on core competencies. Among the services it outsources include network management tasks, PC procurement and repair, and IT helpdesk among others. 
Google
Driven by its mission statement "to organize the world's information and make it universally accessible and useful", there is no wonder why Google leverages the skills of global talents and infrastructure of several third-party technology vendors.
Specializing in search engine and other internet-related services, the company outsources several functions such as software maintenance and development and IT infrastructure management. Aside from technical tasks, Google also outsources customer service, email support for AdWords, and virtual assistant jobs. It also capitalizes on a solid stream of contractors to cover spikes in work.
Alibaba
A startup entrepreneur, with limited funds and skillsets onboard, can take advantage of the expertise provided by outsourcing companies. This is the story of Jack Ma, the founder of Alibaba — a Chinese multinational technology company providing e-commerce, retail, and technology services.
During the early development of the site, Ma outsourced website design and development work to US programmers. At that time, China enforces strict internet restrictions, making developers rare in the country.
Today, Alibaba is one of the largest e-commerce companies in the world with popular subsidiaries like Lazada Group and UCWeb.
Mastercard
In its effort to create solutions that address the needs of emerging markets, Mastercard Inc. offshored its payment technology development. This project aims to improve online transactions and develop innovations on mobile and contactless payment.
Mastercard is a multinational payments and technology company headquartered in New York.
Anheuser-Busch InBev
Anheuser-Busch InBev is a global brewer company located in Belgium. The company has over 500 brands and 6 operational zones.
AB InBev outsourced its IT operations to international outsourcing providers.
Royal Dutch Shell
Commonly known as Shell, this oil and gas company has been named as the third-largest company in the world based on its revenues in 2018. With more than a century of operations, it explores and transports crude oil and natural gas. It also engages in the manufacturing, supply and distribution, and marketing of oil products and chemicals, alternative energy, and carbon dioxide management.
To simplify its structures and lower costs, Shell decided to outsource almost all of its IT functions, creating more than 3,000 jobs in the process. 
SeatGeek
One of the companies that outsource IT is SeatGeek, a mobile-focused ticket platform. Like Alibaba, it was basically built with the help of an outsourced development team. Until today, the company continues to work with contractors from different geographical regions including the Philippines and Colorado.
Slack
Thanks to the exceptional features of the business communication platform Slack, remote work becomes easier and more collaborative. Like Alibaba, Slack is another company that started with outsourcing. The founder Stewart Butterfield worked with the user interface specialists at MetaLab to design the app, including its logo and website.
Amcor
Amcor is an international packaging company that develops and produces packaging for different products. It has 250 sites in more than 40 countries. It outsourced domestic information technology services to a third-party contractor.
Unilever
Unilever is a consumer goods company producing food, beverages, beauty, personal care, and cleaning agents products. Its headquarters are in London and Rotterdam. This British-Dutch company once signed an IT outsourcing contract with a multinational information technology company. It has also outsourced its human resources operation.
BP PLC
Formerly British Petroleum, BP PLC is one of the world's oil and gas "supermajors". This London-based giant has a market value of $152.6 billion and employs around 73,000 people.
Like other companies, BP views outsourcing as a competitive approach. BP began outsourcing part of its IT operations back to the 1980s.
In 1993, BP has been outsourcing its entire information technology operations to cut costs, access better quality IT resources, and redirect the focus of its internal IT department to value-generating activities. Currently, this petroleum refining company partners with several service providers to meet its IT demands.
Citi
Citi is a multinational investment bank headquartered in New York.
The financial institution started to outsource its tech operations in 1992. Since then, the financial institution has explored other outsourcing options.
The majority of the third-party contractors of Citi came from the Philippines, Poland, and India. Its operations in the Philippines are attributed to the country's skilled workforce and good fundamentals in macroeconomics.
Commonwealth Bank of Australia
Names as the largest bank in Australia, CBA offers different banking and financial services to individuals and businesses. It has partnered with a global outsourcing company to implement a payment solution. 
Currently, it has operations across Asia, the United States, the United Kingdom, and New Zealand. 
Cisco
Cisco is an IT and networking conglomerate based in San Jose, California. By developing, manufacturing, and selling networking hardware and software, telecommunications equipment, and other high-tech services, it transforms how people connect, communicate, and collaborate.
Outsourcing its network monitoring and management activities to trusted providers has helped this company in giving its IT staff more time to focus on strategic projects. 
Rio Tinto
Meeting clients' ever-changing clients' expectations is one way of surviving in business. And this is what Rio Tinto does. Thanks to the technology and application management service provided by its 30-year long outsourcing partner, it managed to deliver personalized products and digital services to its clients. This Australian company also outsourced its IT service desk. It also plans to get the support of third-party contractors for other back-office functions such as human resources and finance.
Rio Tinto is one of the pioneers in the mining industry. With over 140 years of experience, it became the second-largest mining company in the world. 
Aside from companies listed here, these apps were also built with the help of outsourced development services:
AppSumo

Basecamp

WhatsApp

TransferWise

Groove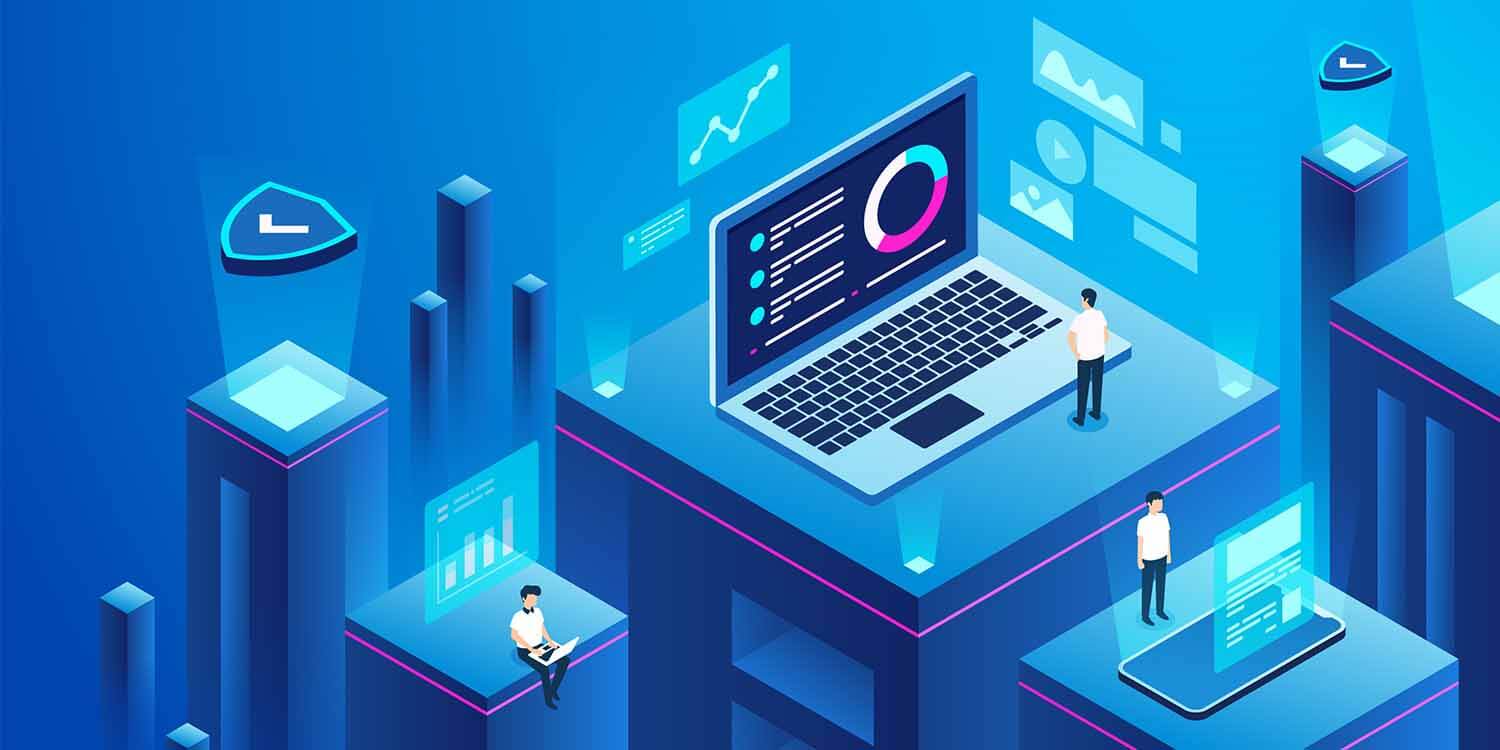 Why Do Companies Outsource Their IT?
As the world becomes more digitized, so should the companies seeking to grow in this generation. However, keeping up with constant changes can leave the company astray. Leaving this function to industry players with the most experience and updated technology gets everything in place.
In general, these are some of the reasons why companies outsource IT functions.
Access to the services of global talents
You can have an idea that will again change the world. But without the skills to transform it into an actual product, it will remain an idea until someone thinks of the same concept and actually seeks ways to produce it.
Startups, and even decade or century-old companies can benefit from the fresh perspective and new ideas of outsourced IT teams. Young and talented developers are scattered all around the globe, so exploring this business activity might be the best way to bring them onto your company. Additionally, the outsourced team can pretty much start even without training, only clear instructions about the project.
Readily-available infrastructure
Investing in high-tech infrastructure and implementing your own system can cost your company a lot. It also takes time for your internal IT team — and support departments — to get the hang of using it. Instead of wasting money and time on new technology, it is better to entrust it to someone who already has the capability to provide and manage it.
Prevents overhead
For short-term projects such as software development, outsourcing is the better option. It lets you fulfill sudden demands without the long-term costs associated with hiring and equipment. You can also have the choice to sign a short-term or a long-term deal, giving you the flexibility you need.
Focus on core functions
Outsourcing gives companies more time and freedom to focus on their core business. By freeing up your internal IT team of 'extra' tasks, they can focus more on supporting your in-house employees to ensure smoother daily business operations.
Cost-effective
Everybody wants to save money. For businesses, lower expenses mean higher income which can then be used in other key areas. With the labor market rate and available talent and infrastructure in offshore locations, outsourcing is a lot cheaper compared to hiring additional in-house employees.
As it shows, companies that outsource IT do not simply choose this business activity to cut costs. It is a strategy employed by aspiring entrepreneurs that shows their resourcefulness and resolution to get things done. If resources aren't available, it doesn't mean you can't complete a task or project. At the end of the day, the success of your business depends on your willingness to achieve it.
Are you planning to outsource your IT and software development functions? Partner with us! Get a free 60-minute consultation to find out what solution fits you best. Fill out the form below to get started.
TALK TO US!
Contact us today for more information.