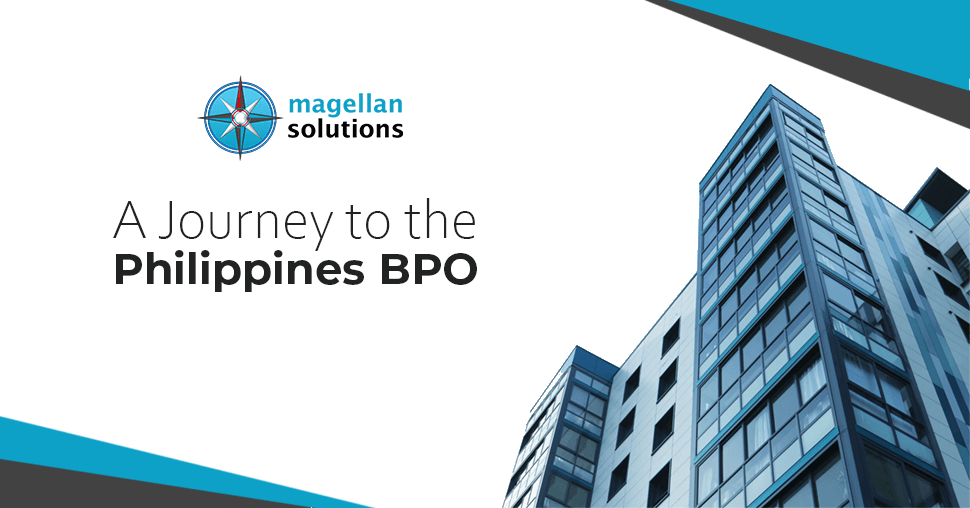 Exploring the Philippines BPO Geography
The Philippines has 7,640 islands that have different cultures. The diversity is evident because of the various ethnicity in different regions. It is the reason why foreign corporations love to outsource in the country. The Philippines BPO has the reputation of being flexible in any industry.
The call centre companies came from different regions of the country. Philippine Economic Zone Authority (PEZA) grant authorization to an outsourcing company. They will use this to operate in different places
Let us take a look at the various locations for Philippine call centers.
Philippine Outsourcing Hotspots for Your Company
Places have different features that serve as their selling point. This is also similar to your outsourcing destination. They offer different types of services depending on your needs.
Here are some of the places where BPO companies are well known.

BPO in Baguio
Baguio is the summer capital of the Philippines. Aside from that, it is also a perfect site for your IT services. There are several establishments here that offer technical support.
Just recently, the Baguio LGU approved an infrastructure that will house IT-BPO companies. This building will strengthen its position in Tholons 100 outsourcing destinations. It is perfect for companies looking for agents to assist their IT department.
BPO Companies in Clark
Clark Freeport Zone is also a hotspot for the call center industry in the Philippines. In fact, it is the second-largest market next to Manila. The BPO offices take up 111,000 sqm and it is continuously growing. There are several new constructions ongoing for the contact center business.
Because of this development, the place is expected to be a top outsourcing destination in the next 3 years. Aside from that, Clark is PEZA-accredited. It means companies can enjoy tax perks and other fiscal incentives. So, if you want a less congested developed place to outsource, then this is the perfect place for you.
BPO Companies in Cebu
The market in Cebu City is growing rapidly. With this in mind, this place can administer different services. The BPO companies here are perfect for SMEs and Fortune 500.
Like Baguio City, Cebu is also a hotspot for IT-BPO. Furthermore, it is also a perfect alternative to the congested BPO offices in Manila. So If you are looking for quality tech support with less overcrowding then Cebu is your best option.
BPO Companies in Davao
Unlike the places mentioned here, Davao City is a calamity-void. It means there are minimal typhoons passing through this city. The city is also not affected by any earthquakes compared to Cebu and Baguio.
Aside from that, Davao is also one of the largest cities in the Philippines in terms of population. Furthermore, most of the people here are also good English speakers. This is ideal for corporations needing more quality manpower.
BPO Companies in Manila
Manila is the most industrialized region in the Philippines. It is the headquarters for the majority of big corporations. 

Foreign investors preferred Manila to be their outsourcing destination. Most of it is because of the service quality. Most of the professionals live here. Aside from that, it is also the center of all industries in the Philippines.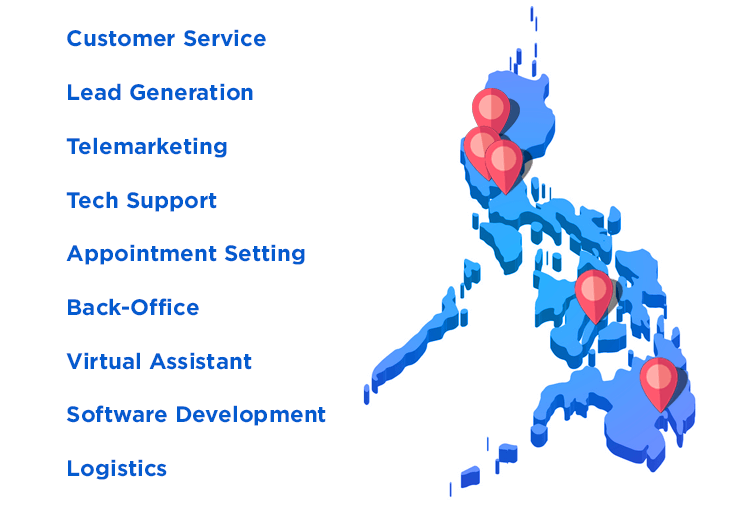 Call Center Outsourcing Philippines Service for Your Business
The place where are you going to outsource your business is important. However, you also need to know what service fits you. Once you figured it out, it will be easier to pick the destination.
Here are some of the service they can offer for your company:
There are tons of services to choose from. Make sure to weigh-in your options.
BPO Manila: The Call Center Capital of the Philippines
If you are still confused as to what place to choose then the safest choice is Manila City. Compared to all the cities mentioned, this place has the most services to offer. One company can give you multiple services. Manila City also has the best English speaking agents in the country
The Philippines is the call center capital of the world. Whereas, Manila is the Philippines' capital. It is logical that this city has the most diverse in terms of BPO capabilities.
Magellan Solutions is the best BPO company in Manila for SMEs. From inbound to outbound call center services, we have a lot to offer.
If you are a start-up business and want to expand your market, then contact us today and get a FREE 60-minute consultation. Please fill out the contact form now.
TALK TO US!
Contact us today for more information.