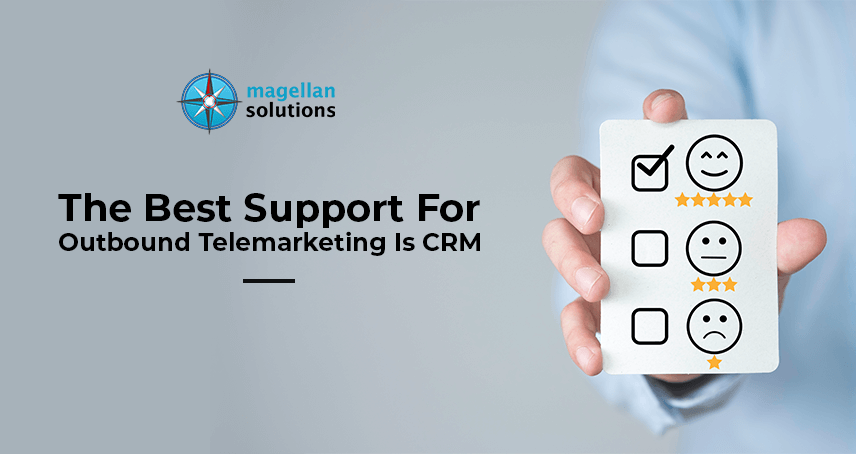 The best support for
telemarketing services
is CRM
Historically, telemarketing is a marketing strategy. It is being used by businesses to introduce products or services to customers. They do this over the telephone, internet, or fax. They can increase productivity and elicit immediate feedback from prospects. This direct interaction allows for questions, customer feedback, and addressing any disadvantages. 
But nowadays, it does not necessarily mean selling a product anymore. Currently, the primary goal of telemarketing is to make a healthy and beneficial connection with your customer. It is no secret that communication is an essential part of every successful organization. It plays a vital role in creating harmony between your customers and your business. And because customers are a big deal, we use only the best system for our telemarketing service.
You must have heard of Customer relationship management or, CRM. It is not mere lip service when it comes to the international BPO market. Telemarketing vendors and businesses globally understand its importance to deliver optimal services. Most businesses associate CRM with customer satisfaction. But also plays a vital role to increase ROI and sustain business profit. Telemarketing services through CRM enable a business to nurture its existing clients. It also convinces new targeted customers. It triggers, manages, and tracks contact with existing customers and prospects.
Differentiating
inbound and outbound telemarketing
Telemarketing gives SMEs a cost-effective method for selling a product or service. One is having an effective script with enthusiastic telemarketers. Businesses generate sales without having to spend too much on traditional ways. 
There are two types of telemarketing. Inbound and outbound.
Inbound telemarketing involves prompting prospects to call you. Outbound telemarketing, on the other hand, involves a proactive sales approach. Telemarketers make calls from your company to a target group of consumers to sell them your product or service.
Aside from the two, there are other services that help in finding new prospects without the hassle and stress.
Lead generation
This is a marketing process of capturing interest in a product. It  allows companies to find potential prospects. Candidates are qualifying  individuals considering their profiles, interests, and their demographic data. Lead generation's purpose  is to develop sales through found clients. Clients who are most likely to buy services or products.
Sales
This is a telemarketing service. Trained agents persuade themselves to close deals via phone call. Sales in telemarketing are also known as "telesales" or "inside sales."
Surveys
The initial stage of companies starts with telecalling. They use this to gather customer surveys to understand them better.
Choosing an
outbound telemarketing agency
in the Philippines
There are other Southeast Asian countries that offer cost-saving services. But most American companies still prefer the Philippines. This is because of the high mastery of the English language and exposure to Western culture. India also offers cheaper services. But the downside is having heavy accents and idioms that confuse American customers.  This is true for both voice and non-voice services.
The Philippines have a skilled workforce and lower call center pricing. It's the main reason why it would be better if you outsource here.
Fill out the form below and we'll get back to you ASAP with our initial offer!
TALK TO US!
Contact us today for more information.