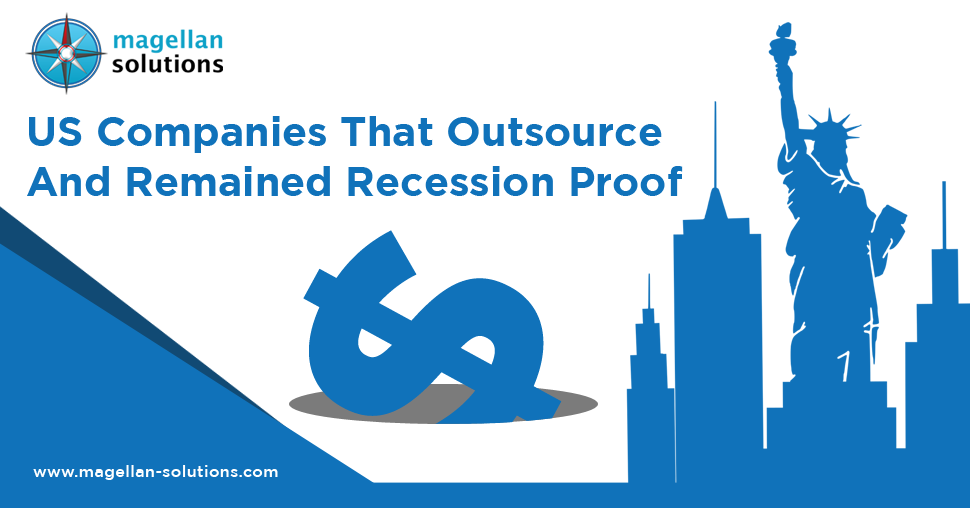 For US companies that outsource, outsourcing can benefit businesses of all industries and sizes, especially during challenging times.
While you can always outsource within your territory, a growing number of companies find it more effective to do it offshore. In fact, a lot of key industry players are taking advantage of offshore outsourcing. 
List of US Companies That Outsource Work Abroad
Here's the basic information of the 22 US companies that outsource jobs abroad.
Apple
The tech giant headquartered in Apple Park, California famously outsources most of its supply chain to offshore partners. Though their products are designed in California, Apple devices, especially iPhones, are manufactured all around the world.
It can be easy to assume that Apple does this to save up on labor costs since labor tends to be cheaper in other countries. While that may be part of the reason for their offshore outsourcing, it is actually about the materials, as well. Some of the components that make up an Apple device can only be made offshore.
Citi
A leading global bank founded in New York, Citi has been outsourcing its tech operations since 1992.
Outsourced partners from Poland, India, and the Philippines also provide IT-related services to this financial giant. Citi's operations in the Philippines — within the firm's operations and under the BPO setup — is attributed  to the country's "sound macroeconomic fundamentals and skilled workforce."
Microsoft
Microsoft is one of the world's biggest technology companies. It also has several sales partners all over the world. The company was founded by Paul Allen and Bill Gates, and is headquartered in Redmond, Washington, USA.
Microsoft contracts part of its operations to sales companies based in the US. For their international operations, they outsourced sales teams who are natives to the location.
Procter & Gamble
Procter & Gamble, or P&G, is one of the world's biggest consumer goods corporations. Currently headquartered in Ohio, P&G serves every country around the globe, except for Cuba and North Korea.
Almost all P&G brands are known to outsource part of their operations, including sales. For example, P&G's cosmetic brand Olay outsources some of its sales operations to international service providers.
Cisco Systems
Commonly known as Cisco, this IT giant is headquartered in Silicon Valley. Cisco Systems was involved in several acquisitions. Now, the conglomerate has quite a handful of subsidiaries.
Cisco, along with its subsidiaries, famously outsource to different countries. The most notable among these countries is India, where they agreed to help the Indian government set up a firewall that limits Internet users in Kashmir. 
Walmart
Walmart is probably one of the most renowned retail corporations in America. The retail superpower was founded by Sam Walton in Bentonville, Arkansas, where it is headquartered to this day. From a humble dime store in the 1960s, Walmart now boasts over 5,000 stores across the US, and over 11,000 branches across the globe.
Despite its American Midwest origins, a vast majority of Walmart goods come from foreign shores. Much of its products are manufactured by thousands of partner companies in Asia. In 2019, Walmart's outsourcing decision hit the headlines, when it laid off hundreds of staff in favor of outsourcing accounting and financial services.
Oracle
Another key player in the IT industry, this California-based company also outsources to other countries. Oracle is considered to be one of the largest software companies, in terms of market capitalization and revenue.
Since 1994, Oracle has been outsourcing software development to partners in India. They have outsourcing partners in other parts of the world, as well.
Wyndham Destinations
Formerly Wyndham Worldwide Corporation, this Florida-based company has a number of hotel brands all over the world. Now, it is one of the biggest players in the hospitality industry.
Wyndham Destinations outsources its operations to partners in
different countries. Wyndham Destinations Asia Pacific, for one, has a staff leasing arrangement with a Philippine BPO company. The success of this partnership was enough for Wyndham Destinations to open a corporate center in the country.
Hubspot
Based in Cambridge, Massachusetts, Hubspot is a software company heavily involved in the marketing industry. Hubspot is also a trusted resource for sales and marketing trends.
Despite being a sales solutions provider, Hubspot also relies on other B2B sales companies. They contract the services of firms that specialize in sales and customer support.
Basecamp
During the early stages of its expansion, this Chicago-based company was experiencing problems with organization and client work. Basecamp was able to deliver an exemplary project management tool to its customers. However, their internal process needed a better structure.
To solve this, Basecamp hired remote employees all over the world. These outsourced workers work on keeping up the company image, organize processes, and ensure that the product stands out in the market.
Dell
This tech company is headquartered in Texas, and is named after its founder, Michael Dell. It is one of the largest tech corporations in the world, with over 145,000 employees around the globe.
To support such a wide reach, Dell also outsources some of its operations. Lebanon, India, Poland, Malaysia, and China are only some of the countries where Dell outsources.
American Express (Amex)
The American Express Company, commonly known as Amex, is widely considered as one of the world's most valuable brands. As a leading corporation in the financial industry, Amex accounts for a huge volume of credit card transactions in the US.
Headquartered in Vesey Street, New York City, Amex is one of the best companies to work for, according to Business Insider. However, Amex also outsources part of its workforce. They outsource back-office tasks and customer services to the Philippines and other territories.
LinkedIn
LinkedIn Corporation was founded in 2002 in California, where its headquarters are located to this day.
It outsources the services of sales professionals to third party companies. Like Hubspot, LinkedIn outsources companies that specialize in customer support, as well.
AT&T
AT&T is one of the biggest telecommunications companies in the world. This Dallas-based company is also one of the largest outsourcers in the Philippines.
AT&T employs thousands of Filipino workers. As a multinational telecommunications company, it subcontracts its customer service and technical support.
Verizon
Like AT&T, Verizon Communications is one of the most prominent telecommunications companies in the world. Its headquarters are located in New York City. As of 2019, Verizon Wireless is the largest wireless telecommunications provider in the US.
Verizon contracts part of its sales operations to other companies. They outsource to sales companies based in the US, and overseas service providers.
Facebook
With billions of active users, this California-based social media company is, perhaps one of the biggest and most famous brands in the world. Every person who owns a computing device has probably used Facebook at some point.
With such an immense reach, Facebook, Inc. has also turned to offshore outsourcing. Facebook outsources different aspects of their operations to different parts of the world. In recent years, however, the grim occupation of their offshored content moderators has come to light.
Facebook subsidiaries, such as Whatsapp, also outsource to other countries.
General Electric (GE)
GE is probably one of the most famous brands in the world. Incorporated in New York and headquartered in Boston, this American conglomerate has famously employed Nobel Prize winners.
Now, GE continues to expand its talent pool by outsourcing to different parts of the globe. Some of the operations they outsource include sales, marketing, manufacturing, and research and development.
Google
The in-house employees of Google work at Mountain View, California. However, the people who enjoy Google's employment benefits are not confined to those who work there.
For years, Google has outsourced work to remote employees and saw wonderful benefits. The company outsources everything development, IT work, email support for AdWords, and virtual assistants. Aside from this, the company also does not discriminate on the people that they hire.
In the year 2011, the company has more than 1 thousand representatives from sixty different countries that handle more than 10 thousand calls every week.
Pfizer
Headquartered in New York City, Pfizer is one of the most prominent biopharmaceutical companies in the world. It is also one of the biggest corporations in the United States. Founded in New York in 1849, Pfizer has become a household around the globe.
The pharmaceutical giant has been outsourcing its operations for decades. From research and development to manufacturing, much of the work that goes into a Pfizer drug happens overseas. Offshore data management services, as well. Pfizer is also one of the biggest companies that outsource sales and marketing.
Eventbrite
Eventbrite is a software company that offers event management and ticketing services. Through this platform, users can browse, create, and promote local events. Event organizers can distribute tickets through Eventbrite, as well.
Eventbrite outsources part of its operations to third-party service providers. Some of their outsourced services include sales, customer support, and customer experience management.
Ford Motor Company (FMC)
Ford Motor Company is one of the leaders of the global automotive manufacturing industry. Headquartered in Michigan and founded by Henry Ford in 1903, this company's reach has probably gone as wide as its Automotives can go. Their offshore outsourcing may have also gone just as far.
Today, most of the components of a typical Ford vehicle are made offshore. Aside from manufacturing, Ford also offshores research and development, customer support, and IT solutions.
IBM
IBM or the International Business Machines Corporation operates in over 170 countries but is headquartered in Armonk, New York. The company has over 352,000 employees all over the world, making IBM one of the world's largest employers.
Despite having such a huge staff, IBM still outsources some of its operations abroad. They tap outsourcing hubs, such as India and the Philippines.
Why Do US Companies Outsource?
Aside from cheaper operating costs, offshore outsourcing also grants you access to diverse resources. Here, you can expand your workforce to territories outside of your location. Other countries also have amiable, efficient, and flexible workers that make them suited for your business needs. Should your area experience a catastrophe, offshore outsourcing also ensures that part of your operations will still continue.
The benefits of offshore outsourcing are not available only to large enterprises. With the right partner, even startups and SMEs can successfully outsource overseas. You can also outsource a wide range of services, such as telemarketing, appointment setting, lead generation, debt collection, and even virtual assistants.
They Have One Thing in Common
Whether an established company or a small business, US companies that outsource offshore have one thing in common: they all meticulously strategize to stay competitive and profitable. Business owners know that the returns on their foreign countries' investments are equal — or even greater — compared to investing in additional in-house staff, technology, space, and infrastructure.
These companies also outsource jobs to focus on the core of their business, enrich American jobs, and for them to still operate despite localized misfortunes. For many of these companies, the decision to offshore is often guided by keen foresight and a global mindset.
Are You A US Company Going to Outsource?
Magellan Solutions is a business process outsourcing (BPO) company based in the Philippines. Contract us to have a full-time workforce to support the growth of your small business' products and services. As such, we offer high-quality services at flexible prices to accommodate startups and SMBs. Contact us now, so we can discuss how our company can help you.
TALK TO US!
Contact us today for more information.