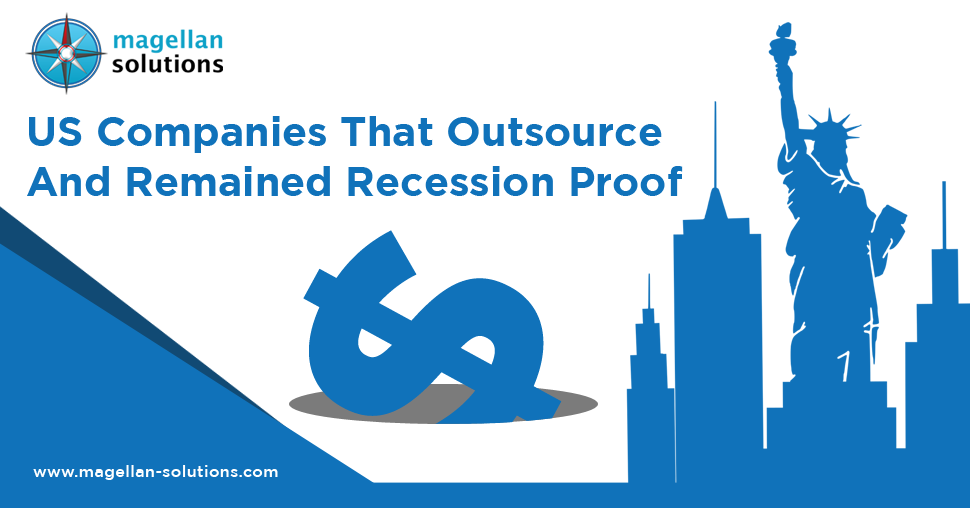 Outsourcing is a key business strategy that is faithful in tackling the bottom line. Through smart cost-savings, companies can easily reposition themselves to changes in the business landscape. This is because outsourcing gives the ability to have a wealth of options for continuity. By externalizing mundane tasks, the company can empty their hands with unnecessary processes but still manage to control it while appreciating the benefits from afar. 
Offshoring is essentially the same with outsourcing in the way that it also taps third-party elements to do other business tasks. However, offshoring involves hiring a company in another nation to do the work for them. It allows businesses to focus on growth as it takes off tasks like accounting and marketing from their hands without worrying about the possibility of a decline in the quality of work. 
Lower costs

: Save up on salary and labour-related expenses since the cost of living in countries that outsource tend to be much lower.

Focus on business development

: Grow your business, instead of just spending for it. Use your labour fund instead for your business.

Business flexibility and expansion with lower risks

: It is now possible for you to have your business managed up to 24 hours with time zone differentials.

Exercise more control

: Get to concentrate on the productivity and sense of accountability from each member of your core group of staff while still having other needs attended to by select teams of the highest calibre.
Consider the following when expanding your workforce to territories outside of your location. 
Customer Demand : For starters, you need to figure out which products and services your customers want. Thorough market research, add new products and services to your mix.
Analyze

: Perform a market segmentation analysis (age, gender, location, buying history, etc.) to identify the range of consumers. Focus your sales and marketing efforts on these demographics and psychographics.

Expand and Target

: Market and sell to new customers from the different customer divisions from your analysis. 

Delivery Channels

: Reinvent and take advantage of online opportunities. Advertise online by using search engine optimization (SEO) techniques and rank high in web searches.

Merge or Acquire : Literally double the size of your business overnight. When considering companies, focus on the financial condition, the strength and depth of its management team, the breadth of its client base, and the soundness of existing contracts.
Increased sales = Increase in revenue which often leads to expansion. Behind the drawbacks, these following advantages are more than enough to make up for it.
Business growth.

Acquire a pool of potential new workers with unique skill sets.

Access to new markets.

Wider international audience.
When pushing for growth, organizations should put high importance in promoting efficiency. If you think your organization is not geared towards efficiency, here are a few aspects to keep in mind.
Revisit the basics – finance, time, communication – thoroughly. 
Embrace advances in technology such as enterprise-level payroll software products and tools to make the basics easier.
Promote synergy and inclusiveness with a positive culture.
Transfer work to people or agencies with better skills and improve the efficiency of the person who will delegate the work and reduce stress.
Inefficient businesses are undermining their own chances of permanent success.
The benefits of offshore outsourcing are not available only to large enterprises. With the right partner, even startups and SMEs can successfully outsource overseas. You can also outsource a wide range of services, such as telemarketing, appointment setting, lead generation, debt collection, and even virtual assistants.
With so many options between what to outsource and who to outsource to, organizations have a myriad of reasons to reach outside the standard employee-employer relationship. Why companies outsource is worth examining further. 
When companies choose to outsource, it is never easy. The pros and cons of outsourcing are significant. Luckily, any organization that selects one over the other will be making the best decision for their specific needs and goals.
Common Forms of Outsourcing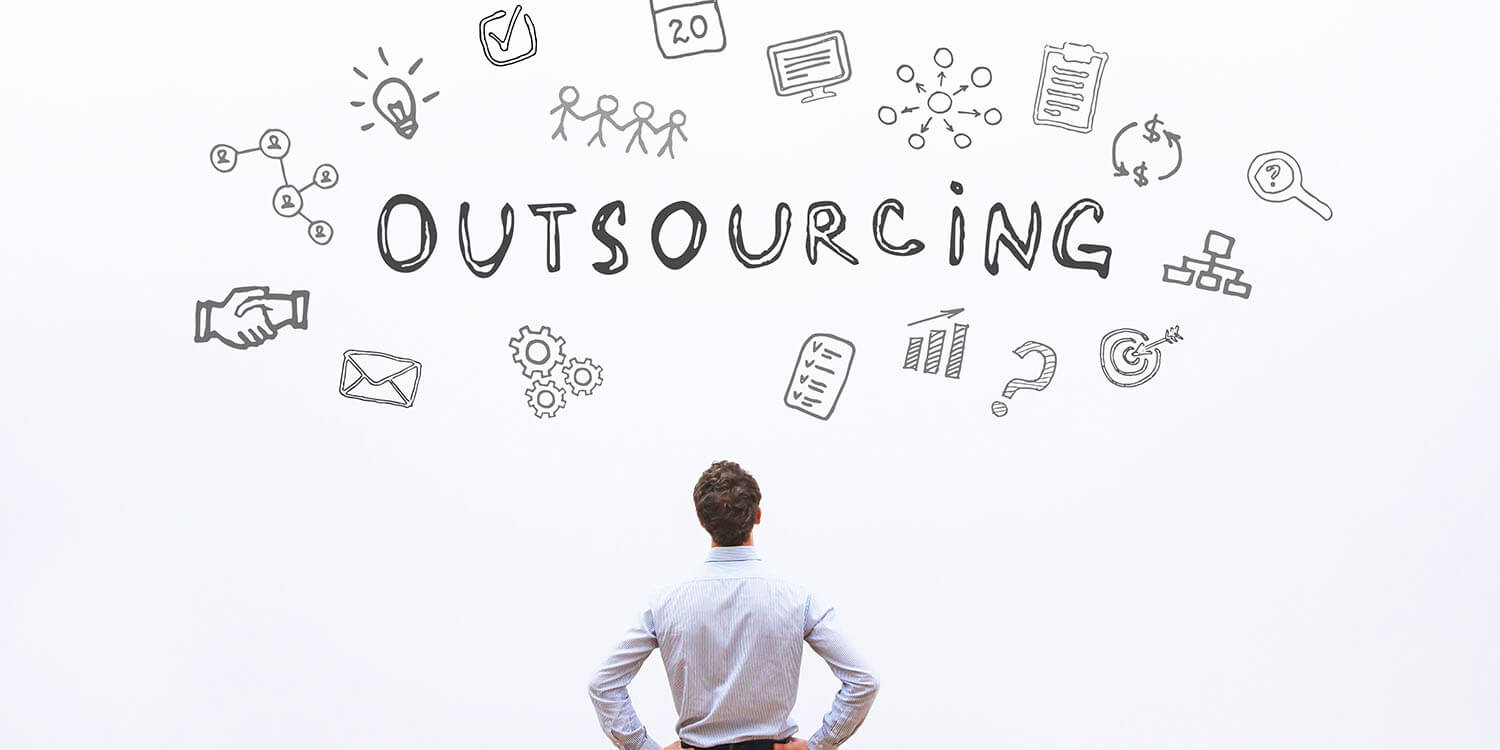 Professional Outsourcing:

Also called

body shopping

is the event when someone signs a contract with individual specialists or professionals in handling a number of tasks without the intent of outsourcing an entire function. In other words, there's a requirement for professionals who can handle a surge in workload without unduly stressing the internal resources of the company.

Multisourcing: Disciplined provisioning and blending of business and IT services from the optimal  internal and external providers in the pursuit of business goals. The nature of engaging with multiple providers with a variety of service capabilities and delivery competencies is also known as multisourcing.
IT Outsourcing:  ITO (Information technology Outsourcing) is a company's outsourcing of computer or Internet related work, such as programming, to other companies. It is used in reference to business process outsourcing or BPO, which is the outsourcing of the work that does not require much technical skills.
Manufacturer Outsourcing: This focuses on a specific process. Due to lack of expertise, time/cost efficiency and a shortage of human resources, enterprises refer to the outsourcing of their manufacturing if it allows reducing the cost and decreasing the prime cost of an item produced.
Project Outsourcing:

To complete one or a certain number of projects to handle, hire a project outsourcing provider. Project or contractual.

Process-Specific Outsourcing: This strategy hires outsourcing companies which specializes in a definite service.
Offshore Outsourcing:

To make companies choose the providers of services from countries far from your location.

Reshoring:

Reversed process of bringing manufacturing or development back to the country. This decision can be justified because of the costs of long-distance shipment, customs, and other subsequent expenses that serve as overweight to the benefits of offshoring.

Nearshoring:

Transferring a part of manufacturing or service to a country nearby – common border or close proximity – and final destination has a similar business approach and legislation,
With a growing list of companies that outsource, the number of retailers are getting curious how to outsource work overseas. They ask if it's worth the effort or not, is it the best strategy, and would their business grow more with the care of people outside their niche.
Scaling Your Outsourced Team
As a business owner, you are responsible for deciding whether  to scale up your business or not. Confused when to scale up? Below are common hints for a need of additional manpower.
Turning down potential opportunities

Overachieving your goals

Strong cash flow and repeat customers
What to Note When Expanding
Have a selective hiring process

Different options for recruiting methods

Onboarding

Constantly communicate

Productivity of the team
3 Qualities To Look For When Offshoring:

Action Oriented

Reliability

Skill Level
Hiring Process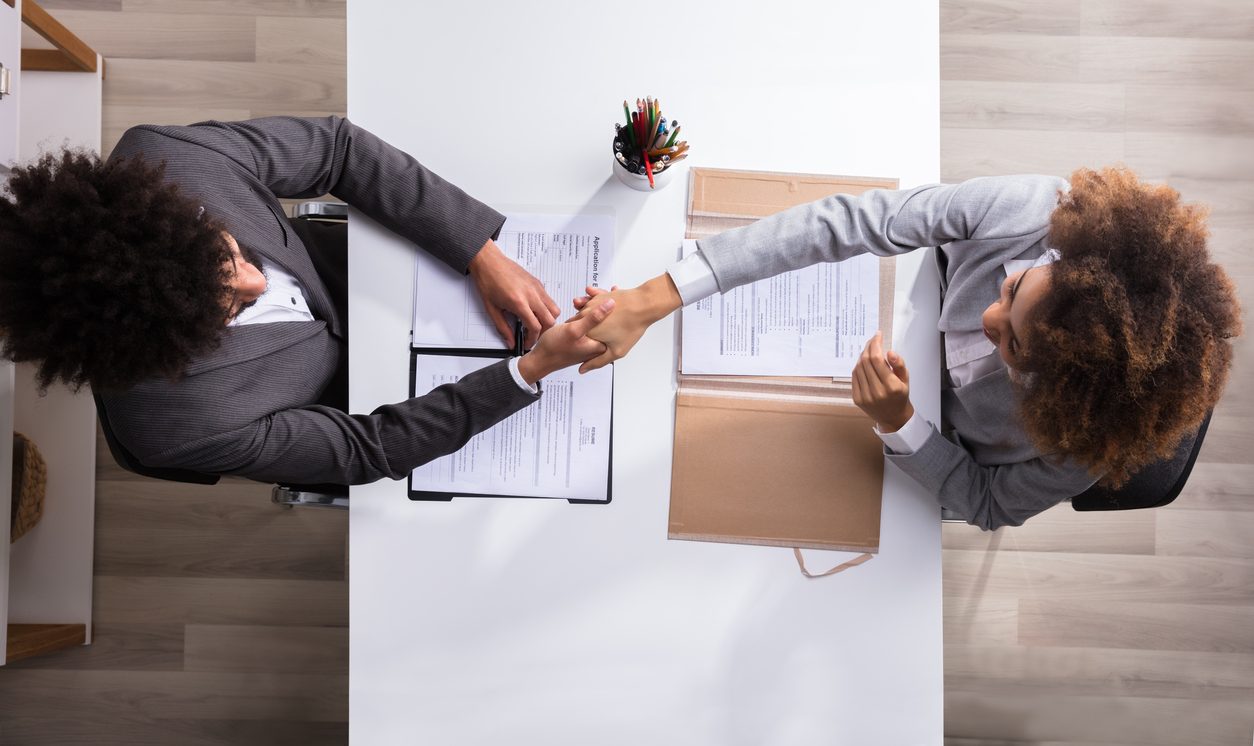 Initial Testing: Filter out candidates with an initial test to complete for you to see who is serious about getting the job.
Interview Questions: If you're looking for a longer-term hire, interview is critical. This stage serves as an overview of what you could expect from the virtual employee.
Trial Stage: Give the candidate(s) a day worth of work while tracking their time. Observe their skill and their efficiency. Take into account whether they could work with less to no supervision.
Outsourcing Companies in USA
Most of these major companies that outsource are too busy to bother their employees with repetitive tasks. There might also be a need for a CFO-level individual and the company prefers hire externally for the rarity of the job. Another probability would be that there is a certain knowledge or service that the company will most likely be unable to manage full-time.  
Numerous enterprises outsource  to influence a worldwide learning base, having admittance to world-class skills by meticulously strategizing to stay competitive and profitable. Business owners know that the returns on their foreign countries' investments are equal — or even greater — compared to investing in additional in-house staff, technology, space, and infrastructure.
These companies also outsource jobs to focus on the core of their business, enrich American jobs, and for them to still operate despite localized misfortunes. For many of these companies, the decision to offshore is often guided by keen foresight and a global mindset.
Companies that are outsourcing in the US can benefit as a cost-cutting measure for all industries especially during challenging times.
(Here's the basic information of the 22 US companies that outsource jobs abroad:)
Apple : Outsourcing most of its supply chain to offshore partners even though their products are designed in California. Apple devices, especially iPhones, are manufactured all around the world.
Citi : Partners vary from Poland, India, and the Philippines for most of their tech operations. Meanwhile, IT-related services operate mainly in the Philippines under the BPO setup due to the sound macroeconomic fundamentals and skilled workforce the country offers.
Microsoft : As one of the world's biggest technology companies, Microsoft has several sales partners all over the world. Sales teams are usually the outsourced services for those who are natives to the location.
Procter & Gamble : P&G caters to almost everywhere except for Cuba and North Korea. They are known to outsource part of their operations – including sales – to international service providers.
Cisco Systems : After several acquisitions, Cisco has quite a handful of subsidiaries that famously outsource to different countries.
Walmart : A vast majority of Walmart products are manufactured by thousands of partner companies in Asia. In 2019, they laid off hundreds of staff in favor of outsourcing accounting and financial services.
Oracle : This California-based company has been outsourcing software development since 1994 mainly to India and in other parts of the world.
Wyndham Destinations : Wyndham Destinations opened a corporate center in their own country after being the biggest players in the hospitality industry. This became possible after the partnership success of Wyndham Destinations Asia Pacific with a staff leasing arrangement with a Philippine BPO company.
Hubspot : A software company that is a trusted resource for sales and marketing trends also relies on other B2B sales companies. They arrange with firms that specialize in sales and customer support.
Basecamp : With their internal process needing a better structure, Basecamp outsourced workers on keeping up the company image, organizing processes, and ensuring that the product stands out in the market.
Dell : Dell outsources to Lebanon, India, Poland, Malaysia, and China as one of the largest tech corporations with over 145,000 employees around the globe.
American Express (Amex) : A leading corporation in the financial industry, Amex outsources part of its back-office and customer service tasks to the Philippines and other countries.
LinkedIn : Founded in California in 2002, it outsources the services of sales professionals that specialize in customer support to third party companies.
AT&T : This telecommunications company is one of the largest outsourcers in the Philippines by employing thousands of Filipino workers for most of their customer service and technical support.
Verizon : Verizon contracts to sales companies based in the US, and overseas service providers.
Facebook : Having billions of active users for the past years, Facebook and its subsidiaries has turned to outsourcing different aspects of their operations.
General Electric (GE) : This American conglomerate continues to expand by outsourcing sales, marketing, manufacturing, and research and development tasks.
Google : Google has been seeing wonderful benefits after outsourcing work to remote employees aside from their in-house staff. They outsource everything under development, IT work, email support for AdWords, and virtual assistants. Google has more than 1 thousand representatives from sixty different countries that handle more than 10 thousand calls every week.
Pfizer : As one of the most prominent biopharmaceutical companies in the world, they have been outsourcing its operations such as data management, sales and marketing, research and development to manufacturing and much of the work that goes into a Pfizer drug. 
Eventbrite : The company outsources part of its sales, customer support, and customer experience management. Users can browse, create, and promote local events. Event organizers can distribute tickets through their platform.
Ford Motor Company (FMC) : One of the leaders of the global automotive manufacturing industry, FMC components of a typical Ford are produced offshore along with manufacturing, research and development, customer support, and IT solutions.
IBM : The International Business Machines Corporation is one of the world's largest employers that has over 352,000 workers.They outsource some of their operations abroad.
Are You A US Company Going to Outsource?
Magellan Solutions is a business process outsourcing (BPO) company based in the Philippines. Contract us to have a full-time workforce to support the growth of your small business' products and services. As such, we offer high-quality services at flexible prices to accommodate startups and SMBs. Contact us now, so we can discuss how our company can help you.
TALK TO US!
Contact us today for more information.