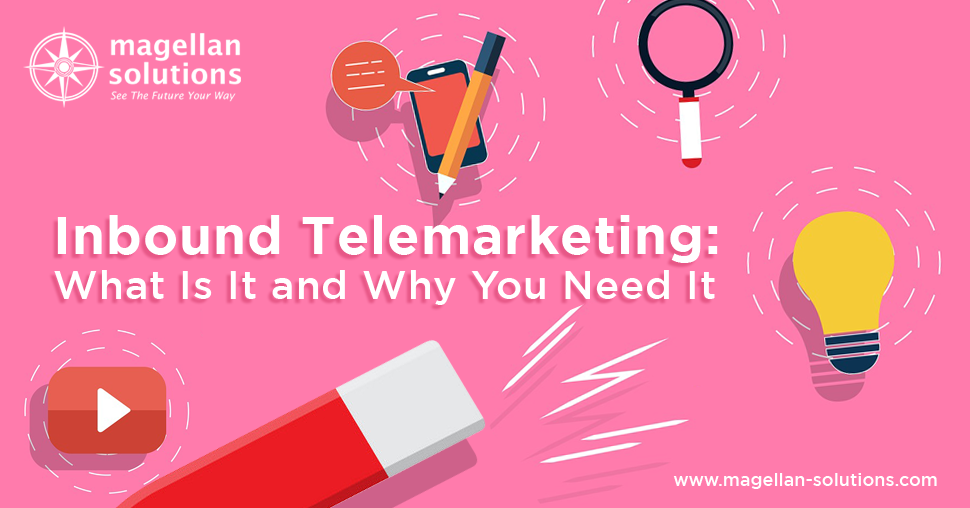 Inbound and Outbound Telemarketing: What Is It and Why You Need It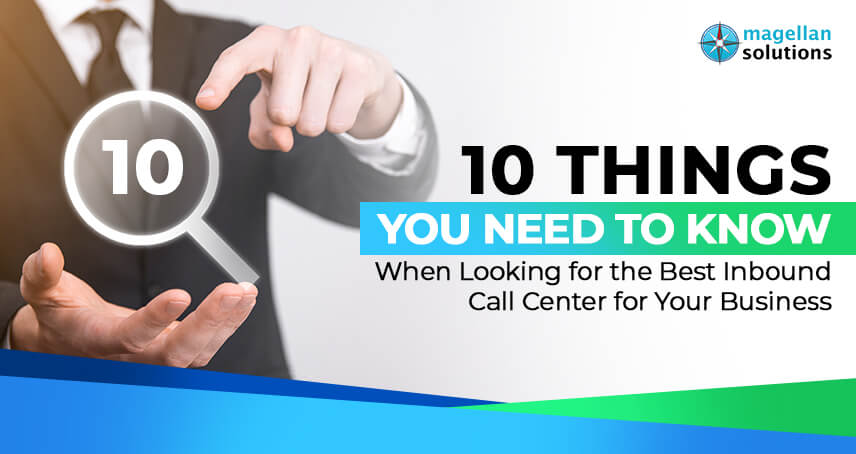 Inbound Call Center Checklist: Your Guide When Choosing the Right Partner
To gain a competitive edge, most businesses are taking the help of business process outsourcing vendors. It also reduces the cost of in-house services. BPO offers various services, including voice and non-voice services.
If you plan to outsource these services, you must find proficient, trained, and highly skilled call center agents to help your business. The Philippine BPO industry is one of the most reliable and credible ones out there, which is why most foreign companies prefer their services.
The primary services offered include call center, back office, and technical support. The services provided by call centers are categorized as voice service and non-voice service. Inbound and outbound services are included in the voice category, while the non-voice is divided into three parts.
Live chat outsourcing – This non-voice service allows live talk/chat facility on your site so that customers can obtain the information needed immediately.
SMS chat support – It will be easier to reach out to existing and targeted customers through this support. The Philippine contact center industry ensures that this support can increase brand reinforcement and return on investment.
Management and email support – This modern non-voice service can give your business a sales turnaround by using finely designed and well-detailed email management support. It also aids in creating business graphs and crafted product emails sent to your customers.
Technical support outsourcing services – This support service helps businesses reduce expenses in case technical issues occur. Technical support service is available 24/7 and is accessible through email, chat, and telephone. Likewise, such support service is also available in different categories as follows:
o Network/Application technical support – This specialized service is designed to provide technical assistance about network and application issues. Likewise, it is also helpful when computer software and hardware problems occur.
o Pre-sales and Post-sales technical support – This technical support service also handles different technical queries regarding before and after sales of products or services.
Outsourcing the non-voice call center services of the Philippine contact center is a great help in improving operational success, proper management of time and cost, skills, and work control. Nevertheless, it makes sense to understand more about the customer and technical support services to know which one will work for your business.
To whom customers should call when they need assistance?
Hiring developers, engineers, and technical support representatives in your company is not enough to ensure providing 24-hour assistance to your customers. Many organizations prefer support outsourcing, including customer and technical support operations. Delivering customer support using internal resources can be stressful.
The tier system helps maintain customer satisfaction and provides quality service at a low cost. Tier 1 is a technical team responsible for gathering customer information. This team determines if the customer needs a more knowledgeable and experienced technician. Likewise, the first tier needs to interpret the concerns or issues of customers before passing it to the next tier.
The tier 2 technical team provides technical support to the first tier. The technical issue is directed to the third tier if it has no known solution. This tier investigates the technical problem to figure out the possible cause and the possible solution to the problem. It is expensive to hire a third-tier technician, so companies sparingly have them.
They are taking advantage of the benefits of technical support services. The advancement of technology has made it easier for business operations. Most businesses use computers and other technologies to manage the whole venture effectively and efficiently. However, problems may occur with this equipment at any time, which makes good sense in hiring a technical team. Yet, this may add to the expenses and not guarantee 24/7 assistance.
Fortunately, the BPO industry in the Philippines offers technical support services that can help businesses and organizations address unexpected technical issues. The good thing about outsourcing technical support is that the company can ensure that the provider will do the job 24/7. That is why there is nothing to worry about because the business can avoid operation disruption. Technical support services include online technical support that can be implemented through email or chat.
Getting technical support services can be customized according to the organization's or business's needs. This means it is essential to outsource technical support knowledgeable about your business operations.
The cost of outsourcing technical support
Knowing how much it would cost you is essential if you plan to take tech support outsourcing. It is said that getting offshore assistance will provide quality work without paying much as compared to paying the salary to an employee. Nevertheless, it is essential to determine first if you need to outsource. Outsourcing technical support can save money and increase monetary profits. This can be the best option that a company should consider to lessen expenditures and, at the same time, survive the global economy.
Aside from the monetary benefits, outsourcing can stabilize the company's economic efficiency. Likewise, it reduces the hazardous task that consumes most of the company's resources and time. By outsourcing non-core functions to technical support Philippines, you can ensure that in-house employees will focus on the core functions of the business and eventually make huge profits. It also eliminates the training expenses for new employees. An outsourcing company hires proficient, skilled workers who can perform the tasks well.
Outsourcing costs involve not only the price of the technical support services. It is because other factors should be given proper attention to determine the cost of outsourcing. Nevertheless, most clients have overlooked these factors that are also important in choosing the correct vendor:
• Risk affecting the cost of outsourcing – Thinking of outsourcing technical support involves some risks that can affect the price. The location is one of the risks to consider as it influences the project's time completion.
• Type of project – The cost of outsourcing IT support jobs the in the Philippines also depends on the outsourced project. The price can be minimized if the project has low complexity and precise requirements. Likewise, costs can be reduced if you choose outsourcing firms that are not big players in the industry.
Moreover, it is also essential to know the hidden costs of outsourcing. The business process outsourcing industry is continuously expanding. Choosing the right outsourcing provider is one of the hidden factors that affect the price of outsourcing. Secondly, the time of transition can also cause the higher cost of outsourcing technical support services.
Outsourcing technical support services can elevate the growth of a business.
Multinational organizations are outsourcing business processes, particularly technical support. It is because this kind of BPO service can help businesses retain customers and, at the same time, improve the satisfaction level. If you are considering outsourcing technical support, consider Magellan Solutions. This company offers technical support services in different areas, including software problems, troubleshooting calls, computer hardware issues, internet service issues, cross-sell/up-sell purchases, help-desk support, and warranty support.
Choose a provider where the staff is well-trained and skilled in handling technical matters. This can be beneficial to the organization as it provides some advantages. Businesses and organizations outsourcing technical services can expect better results. This will also save time resolving technical issues instead than focusing on the core business functions. Hiring a specialized team can be expensive in the long run. However, if you outsource technical support services, it will save you money.
Another advantage of outsourcing call center jobs is that the task is carried out 24/7/365. This means the customers will be assisted regardless of geographical location and time. Likewise, customers can obtain the information needed at any time of the day. More so, the service is delivered, ensuring quality as it reflects on the image of the outsourcing company. It is helpful to seek technical support services because it is a strategic approach to building the credibility of a business. It will be easier to help customers with their concerns and needs.
The Philippine call center has a pool of skilled and well-trained technical support personnel, so foreign companies prefer outsourcing such services. Filipinos can deal with foreign clients because they can speak English fluently and adequately. This means it will be easier to communicate with clients and understand their concerns. Outsourcing technical support benefits the company if the services are done well.
Taking the services of call center Philippines makes a business competitive. It gives an edge to the company over its competitors. However, finding a service provider with good standing and credentials is essential. Also, this is a lucrative option that a company should consider to improve the business further, making it competent in the global environment.
Before outsourcing technical support from any outbound call center, it is essential to determine if this move will do well for the business. You can start by analyzing the company's status and see if it is viable to seek technical support services. Years have passed, and technical support has influenced customer behavior and expectations. That is why every company is seeking tech support available in different tiers—this way, the customers' needs are addressed promptly and accurately.
Improvement of services is continuous.
Indeed, outsourcing services from the call center industry would cost significant money. Regardless of the service you want to outsource, you should expect to spend more. However, the money invested in outsourcing services is overrated by the benefits the BPO industry provides to companies and organizations. Starting a business nowadays is not a hard thing anymore. Some people can do the job even if the business owner is not knowledgeable about running a business.
Gone are the days when companies are doing their task of looking for employees capable of doing the job. It has been several years since business process outsourcing was introduced, so business executives' worries and tiring jobs have been alleviated. It is because the non-core functions can be outsourced to a third-party provider. This will cut the cost of paying the salaries and benefits of the employees and instead assign them to other core functions.
In outsourcing, the main goal is to save money, yet the quality of service should not be compromised. Otherwise, if the service is not satisfying, most likely, it will end with a sales drop and less profit. That is why if you outsource services, monitor how the service is implemented and if it provides a positive turnout for your business. Make sure that the profit gained should be greater than the money invested.
Aside from the cost of outsourcing, other concerns should be given attention before deciding to obtain the services. Any business that outsources services must transfer confidential data to the outsourcing company. This means that if you outsource email support jobs in the Philippines, there is a possibility that data security will be compromised. There are instances in which call center agents will be enticed to obtain confidential data through fraudulent means.
Additionally, it is essential to understand the organization's processes and cost structure fully. By doing this, structural risks can be prevented. The lack of control and limited transparency are other concerns that should be considered before outsourcing services from BPO providers. Loss of power over outsourced functions can substantially threaten business operations.
With outsourcing, the company should still be aware of changes in the market in becoming responsive. Outsourcing helps push the business further, but the outsourcing company should monitor the services, the investments, and the profits. Likewise, it should be done strategically to ensure success.
Contact us!
TALK TO US!
Contact us today for an accurate quote on 24/7 tech support