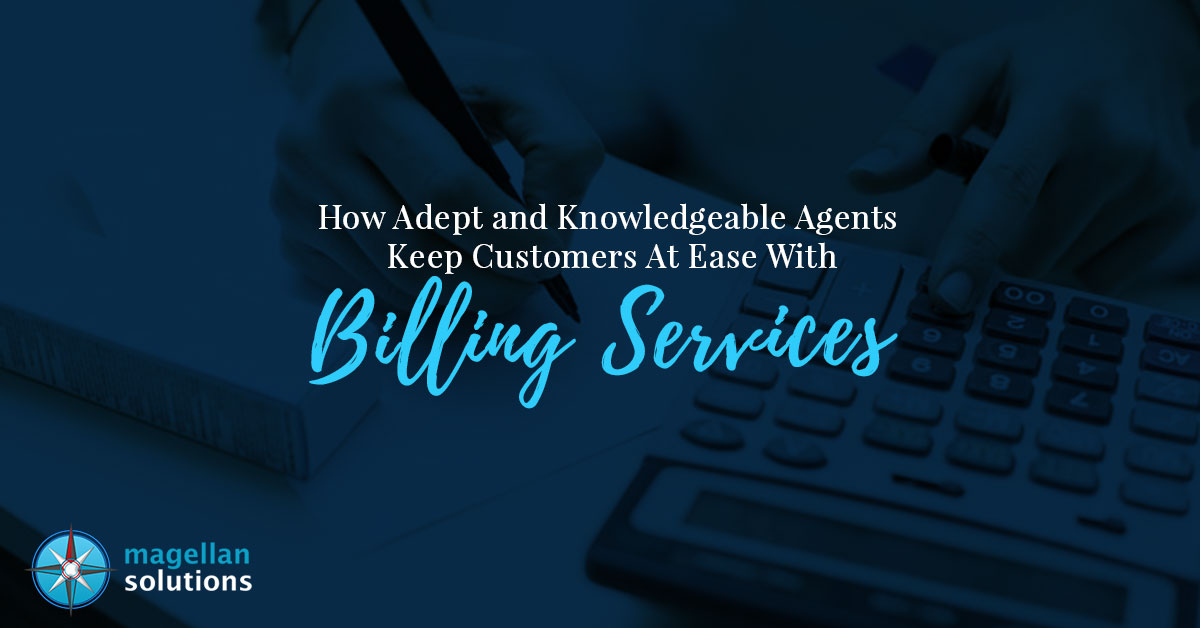 Do you agree that experts can make a lot of things easier than it usually seems?
Of course, it does!
With billing services managed by adept and knowledgeable agents, you don't need to worry about the multitudinous calls you receive from your customers each day.
Importance of billing services
Especially if your business or financial institution deals with cashless transactions, billing services are important because it plays a vital role in improving customer service as well as in building a positive brand reputation.
Why is this so?
In today's instant-driven world, the majority of customers want to receive a response as quickly as possible — especially if it concerns their hard-earned money. They have to get regular updates about the status of their account to keep it in good standing. Sometimes, they call to ask for an explanation or a resolution to the problem that they encounter. In their point of view, every business or financial institution should be able to address their concerns immediately or else, they will stop the transaction and will look for another organization to deal with once their problem is settled.
Another reason why investing in excellent billing services is important is because it allows you to integrate it into your customer experience strategy — one of the crucial elements in keeping and gaining customers. By doing this, you can keep pace with the 89 percent of businesses that are expected to compete based on customer experience. In this battlefield, those who will develop the best customer experience strategy will stand out from the noise and win the loyalty of customers.
Why adept and knowledgeable agents should handle your billing services
The main goal of billing services — and customer service in general — is to help customers address their concerns as smoothly as possible. To achieve this, agents need to know the ins and outs of the service your business offers. Ample knowledge of your services is a crucial key responsibility of every customer service representative because it determines the level of customer service excellence you can deliver.
Your customers will also be at ease once they know that they are talking to someone who is 'in the know'. This would send them a message that they are transacting with the right people and that their money is safe with you.
Additionally, adept and knowledgeable agents would give your business credibility — a crucial element in earning your customer's trust.
Where to find adept and knowledgeable agents
You can always hire your people. But if you don't want to be inconvenienced by the entire process — job advertising, interviewing, selecting, hiring, training, managing — you might as well try to consider outsourcing as one of your options.
Outsourcing helps you find and train agents so they would be knowledgeable enough to deal professionally with your customers. You don't even have to spend a lot if you choose this option. You will save big time compared to when you hire your billing services representative.
There's nothing to worry about as well on the quality of service these agents can provide. They can give you the same quality of service or might even encompass it! Most especially, outsourcing companies assure that their agents get sufficient customer service training which means that they are not only knowledgeable on the technical aspects of your services but their capacity to deal with various kinds of customers is also high.
When you plan to have an agent handle your billing services, make sure to choose right!
Looking for billing services that would help you find the right people for your business? Contact us now!
TALK TO US!
Contact us today for more information.