Every business is different and this is why it is important to have a specified marketing plan. In Lead Generation it is crucial to increase both the quantity and quality of leads. Businesses have to be aware of the two main market models: business to business (B2B) and business to consumer (B2C). But identifying your market model is only the first task.
Below is a short and, hopefully, succinct guide for companies wondering how to build their marketing, lead generation and sales team in either a B2B model or B2C model:
B2B Marketing
Business-to-business, or B2B, is the situation wherein one business engages in a commercial transaction with another business. This process normally takes place once:
• A business is obtaining materials to be used for their production processes from other businesses.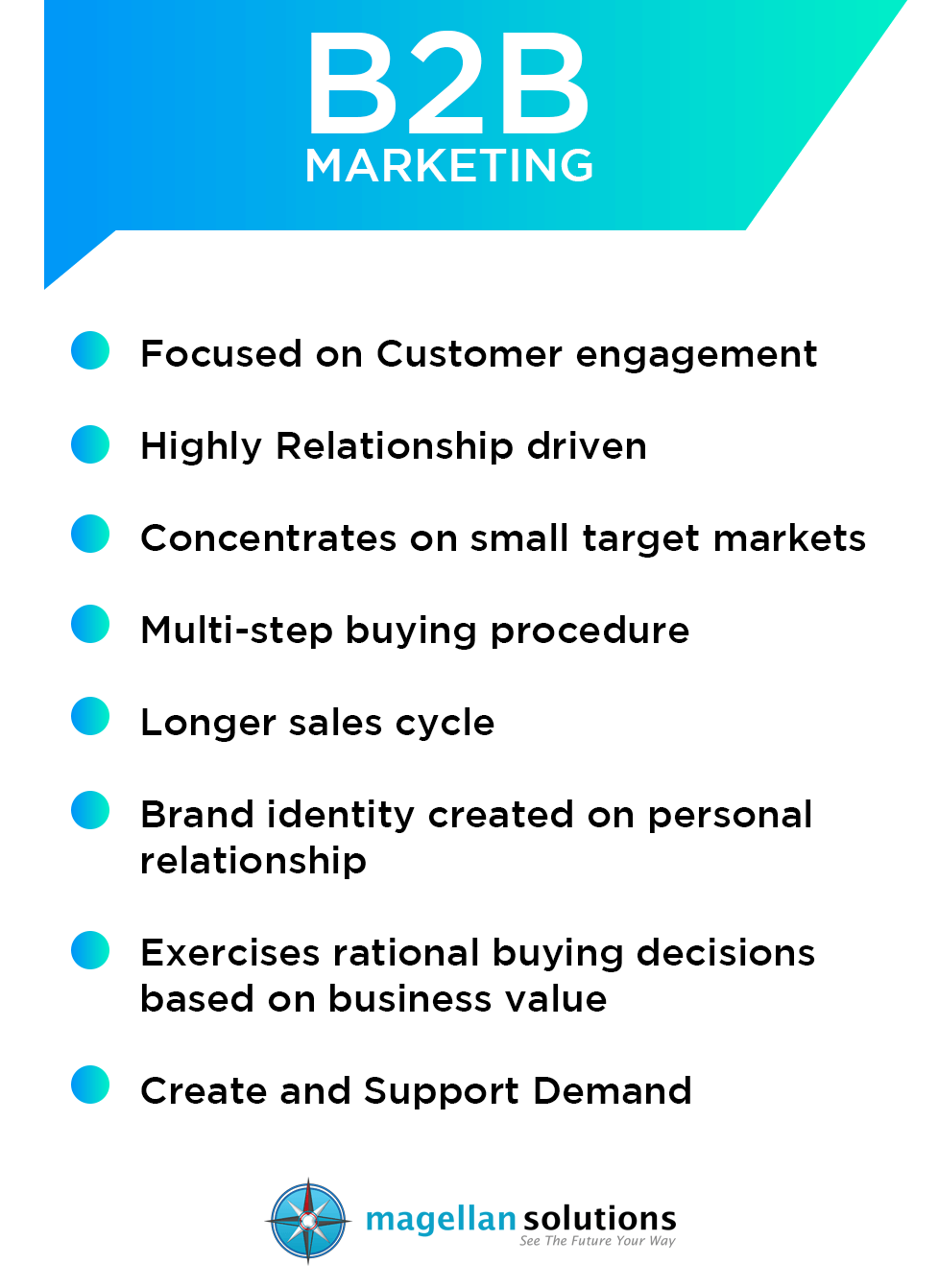 • A business is using other business' services for operational aims.
• A business is re-selling goods and services produced by other businesses.
Adapting this model and engaging in B2B transactions require understanding its differences and similarities with other types of models.
In marketing products to businesses, a business will make dealings with critically knowledgeable customers. A high level of expertise is required when communicating with the focused audiences. Marketers must have an in-depth understanding of the products and/or services being sold, including the technical details, aftersales service, problem resolution, and client management.
This model is intended for long-term buyers. A solid relationship between businesses must be established.

B2C Marketing
Business-to-consumer, or B2C, is a transaction directly between a company and its consumers, where the consumer is the end-user of the products or services. Examples of businesses using this framework are:
• Electronics (computer and gadgets) companies
• Software and games companies
• Restaurants
• Clothing, accessories and make-up companies
• Drug companies
• Car companies
• Food companies
This type of commerce is most effective with consumers who already have positive feedbacks with the company's products and/or services.
The Biggest Difference between B2B and B2C Marketing
When it comes to lead generation, marketing, and the sales process, the biggest difference in characteristics between business to business and business to consumer is all of the above. The longer sales cycle in a B2B sales process is supported by other characteristics like the more rational decision-making and the emphasis on building relationships. On the other hand, the impulse- and brand-driven B2C market will have a shorter sales cycle by necessity. For a lead generation service, it is essential to separate B2B from B2C as a team established with characteristic specific for the market model will pay more dividends.
Read: "Why Outsource Lead Gen to the Philippines"
TALK TO US!
Contact us today for more information.