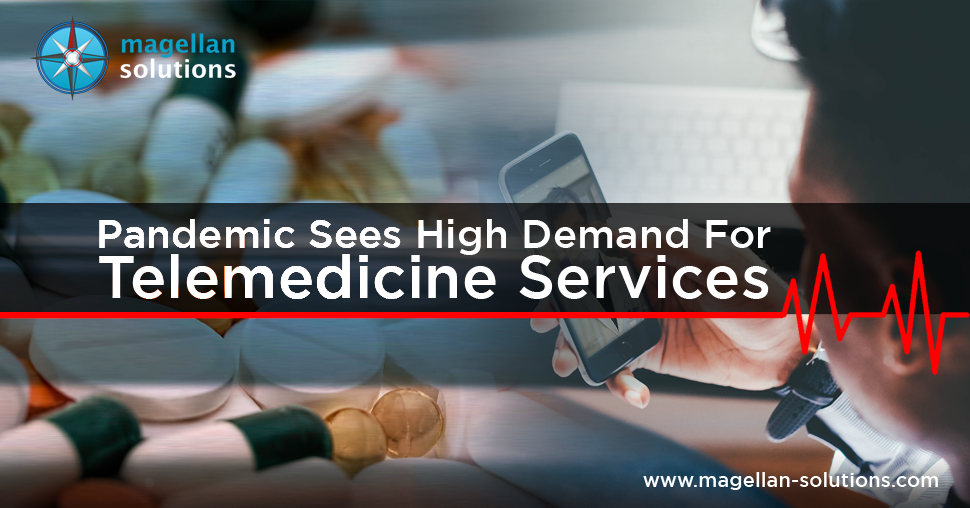 Pandemic Sees High Demand For Telemedicine Services
The top
Dental Answering Services
in the Philippines
The need for medical staff this year tripled because of the outbreak. Three reasons can be attributed to this:
Hospitals all over the world call for the need of Medical professionals.
The cost of medical staff doubled.
70% of Doctors, nurses, and dentists forego their profession due to fear.
The unusual demand for medical staff resulted in business managers taking more roles. And it has affected businesses across the world.
It is here that outsourcing becomes valuable.
Outsourcing has many different functions in a healthcare company, but one thing is sure: it reduces cost, work, and pressure.
Who is Magellan Solutions?
Magellan Solutions is a prime provider of medical services. We provide only high-quality support across all branches of healthcare enterprise:
Personal Virtual Receptionist
Dental Office Answering Services

24-hour Call Handling

Insurance Verification

EMR Data Entry

Patient Satisfaction Surveys

Clinical Trial Recruitment

Advertisement Tracking

Appointment Setting and Confirmation
Outsourcing Dentistry and Medical Work
Many countries cater to outsourcing medical work, including the Philippines. The country grew to be one of the top outsourcing sources in the world in just a few years. The outsourced medical call centers or BPOs are seeing an influx in need due to the growing popularity of outsourcing and its reputation as a more cost-effective solution.
A sense of security and confidentiality is also created for the healthcare company and its patients because outsourced work is done from afar. This makes it seem like there is less risk regarding data privacy. You're using telemedicine when you book and get consultations through real-time phone calls. This is also making healthcare more accessible.
Phone calls can be crucial and a deciding factor during medical emergencies. A timely response or information can save lives by providing immediate treatment. Medical outsourcing services also offer after-hour contact services, which aim to handle consultations and other concerns beyond usual operating times, further proving the point that accessibility makes for better services and better operations, especially in an industry like healthcare, where time is always of the essence. 
As a call center, Magellan Solutions will answer your calls for you. We can help you make, set, and keep appointments and handle all communication with your patients. By giving your patients access to you in real-time, you can ensure they can contact you anytime.
Magellan Solutions is Your Best Bet for Dental Office Answering Services
Dental assistants spend most of their time answering phones in many dental practices. With Magellan Solutions handling all your inbound calls, your staff can focus on assisting your patients. We employ staff fluent in many languages, with ample industry knowledge, to handle all inquiries and provide sensible assistance. 
Our Dental Office Answering Services are tailored to your business, allowing you to run operations as you see fit. From providing fees and services information to insurance and referral inquiries, we will be here to guide you every step of the way. 
Emergency Answering Services
After you tell us what kind of work you want us to handle, our trained agents will screen calls. Based on our information, they will then send out calls to your staff and specialists. Prescription drug abuse can be cut down by screening after-hours calls.
24/7 Live Operator Services
Don't forget the value of quick service when capturing leads. Our live call answering service reps will always be there to help your customers. We can give you the most up-to-date information about the following:
Business hours

Locations

Procedures

Assisting concerned callers at any hour 
Appointment Scheduling & Reminders 
Our top-of-the-line services will connect your online calendar with us. This lets us make, change, or confirm regular or emergency appointments.
In addition to this, our appointment reminder services can also help your office run more smoothly. And keep your patients and staff from misspeaking.
Outsource Dental Answering Services from the Best in the Market 
Magellan Solutions offers a wide range of expert dental office call center services:
Builds a better doctor-patient connection.

Has round-the-Clock services.

Provides you with a team of professionals.

Offers customized call center support services.
Provide Prime Healthcare with Magellan Solutions
We are looking for a team to help you. Here at Magellan Solutions, our employees uphold a high standard of work. All at a very reasonable price.
Visit Magellan Solutions today and see the difference!
TALK TO US!
Contact us today for more information.