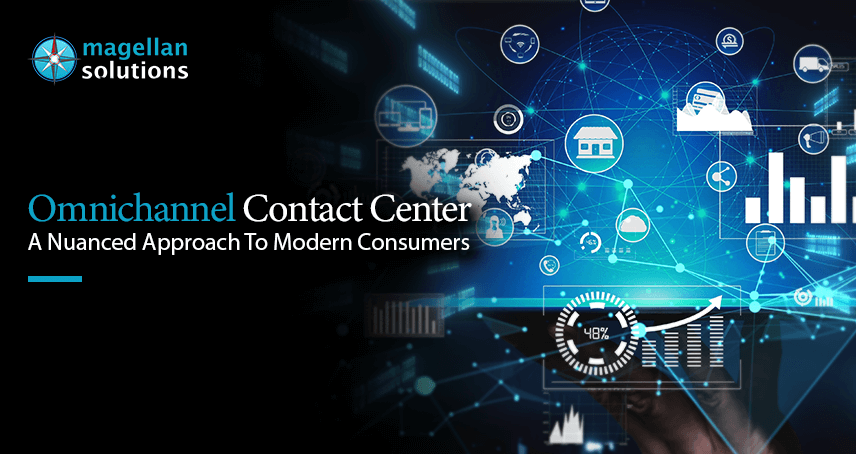 Omnichannel Contact Centers
– An Intuitive and Personalized Experience for the Modern Consumer
Modern consumers want a seamless experience by whatever means they approach your business. In this day and age where accessibility and engagement are a must, multi-channel communication makes your reach wider, more convenient, and more effective. 
This demand has driven businesses worldwide to lean towards omnichannel contact centers and multi-channel contact centers. Here's why. 
How Reliable Are Omnichannel and Multichannel Contact Center Services?
While not a new concept, omnichannel and multichannel contact services are a refreshing take on maintaining open communication lines with consumers, in a way they are comfortable with, with added accessibility and some personal touch.
By taking the initiative to reach them in every creative and innovative way possible, these contact centers are effective, to say the least. There many reasons why businesses now rely heavily on Omnichannel and Multichannel Contact Center Services, and here are the most notable ones: 
1. Customers' purchasing journey involve multiple devices
Customers start their purchasing experience on one channel and finish it on another. Channels, devices, and even distances no longer provide a consistent picture of a customer's purchasing behavior.
As a result, businesses are required to adopt an intuitive strategy in order to meet the needs of their customers regardless of the channel they utilize. By making the purchase and the after care communications more adaptive to devices and channels they use, customers become more engaged and invested. 
2. Digital devices drives the majority of in-store sales
Digital involvement has a significant impact on physical store sales. In reality, the number of customers who make an online purchase and then pick it up in-store is steadily increasing. In the rapid popularity of e-commerce, almost every business has now gone online, casting a wider net in terms of market. 
3. Customers that uses multiple channels provides higher lifetime value
Recognizing each customer's unique approach to business and tailoring their experience increases the likelihood of repeat transactions. 
This is a comprehensive approach to typical business-consumer models, enhancing the lifetime value of each customer rather than a one-time sale, which is sometimes more expensive. Customers are incline to stay loyal when companies make an effort to market and communicate in a way that's convenient and relevant to them and their interests. 
Multichannel vs. Omnichannel: Nuanced Approach in Call Center, Marketing, and Retail
Multiple and omnichannel may seem similar, but they differ in many ways. 
Used in a variety of industries and even inside a single organization, they are usually divided into three industries/disciplines: call centers, marketing, and retail.
Marketing
Retail

Multichannel

A multi channel contact center means you have an ability to use multiple channels of communication.

Here you can use social media platforms such as Facebook, Twitter, and etc. 

Multichannel in simple terms means you are able to use two or more communication platforms at the same time. 

However, these channels are disjointed or at limited integration only.

A good example of this is email multi channel contact center solutions. 

This means other than traditional means of marketing your products, you use various channels in order to amplify your messaging.

Using multiple channels, be it telephone, email, or social media ables your business to send the same idea to your target customers.

This puts your business as the central core of the whole strategy.

For this specific industry, this simply means you have the ability to sell your products or services through various channels. 

You can also create and maintain your business' presence in various channels to cater to people using such platforms.

Omnichannel

An omnichannel contact center is a modern strategy that links individual processes or channels together.

For voice and non-voice omnichannel contact center solution, you create an approach that is customer-centered.

This means customers can approach your business through various platforms without breaking the link every time they change channels.

An omnichannel call center provider for SMEs uses AI-driven and intuitive CRM tools to create a seamless journey for the customers.

This is a tactic that sets clear rules for each channel for marketing purposes and defines ways of integration.

This allows your business to keep all your channels in one place and your customer database. 

At its core, this puts the customer at the center, all the while keeping your branding consistent across these multiple channels.

Branding and marketing messages are also adaptable to each touchpoint to ensure it is consistent with the customer's experience with your business. 

This omnichannel for retail interlinks physical stores and online stores and integrates their processes.

This is an approach that puts the customer at the center and keeps the experience consistent on the brick and mortar store as well as in online experience.
Benefits of an
Omnichannel Contact Center
An omnichannel call center provider for SMEs helps gain these following business advantages.
Integrated approach on your processes

Map customer journeys and customize them

Create strategies that address disadvantageous scenarios in the customer journey, on the right time and on the the right channel or platform

Centralized control for all of your efforts across departments
On the other hand, non-voice omnichannel contact center solution also allows you enjoy the following benefits:
Qualify and prioritize customer demands according to their chosen IVR choices

Automation of certain responses especially for self-help services

Route clients and customers to the right agent or personnel to provide the best resolution

Collect customer information into a single and comprehensive database

Information sharing regardless of the communication channels used
Enjoy the benefits of brand consistency and create positive impression to your customers, such as:
Customers and clients will get an impression that your brand or business pay attention to small details about them

They get an idea that they can trust your business to provide consistent experience based on their specific needs

Trust on your business, based on an impeccable experience dealing with your brand leads to loyalty
A Quick and Easy Guide to
Omnichannel Contact Centers
In order to effectively adopt an omnichannel approach whether for call center, marketing, or retail, you have to understand that this is an intensive and complex process. You would need to take many factors into consideration to make the best out of this solution: 
1. Know Your Market
This requires an understanding of your customer's wants, needs, and preferences. This can be accomplished through customer feedback, the use of data analytics and social listening technologies, and the examination of your customers' online and offline activity.
2. Innovate Your Technology
Smart technologies are essential to the effectivity of your omnichannel operations. The higher the possibility of success, the more experienced, streamlined, intuitive, and individualized it should be.
To do so, you would need to first assess your ability to adjust to the demands that come with the services. If you lack resources, you might need a service provider equipped with the required technology and/or CRM software for the omnichannel that's best fit to your business.
3. Use Smart Data Collection
What makes an omnichannel different from a multichannel is how it makes use of data and information. As the name suggests, this is a compilation of data from various channels or systems. 
This includes, but are not limited to, inventory management, CRM, POS, e-commerce sites, and other applications. This stage gives you a competitive advantage while also allowing for seamless, streamlined data integration.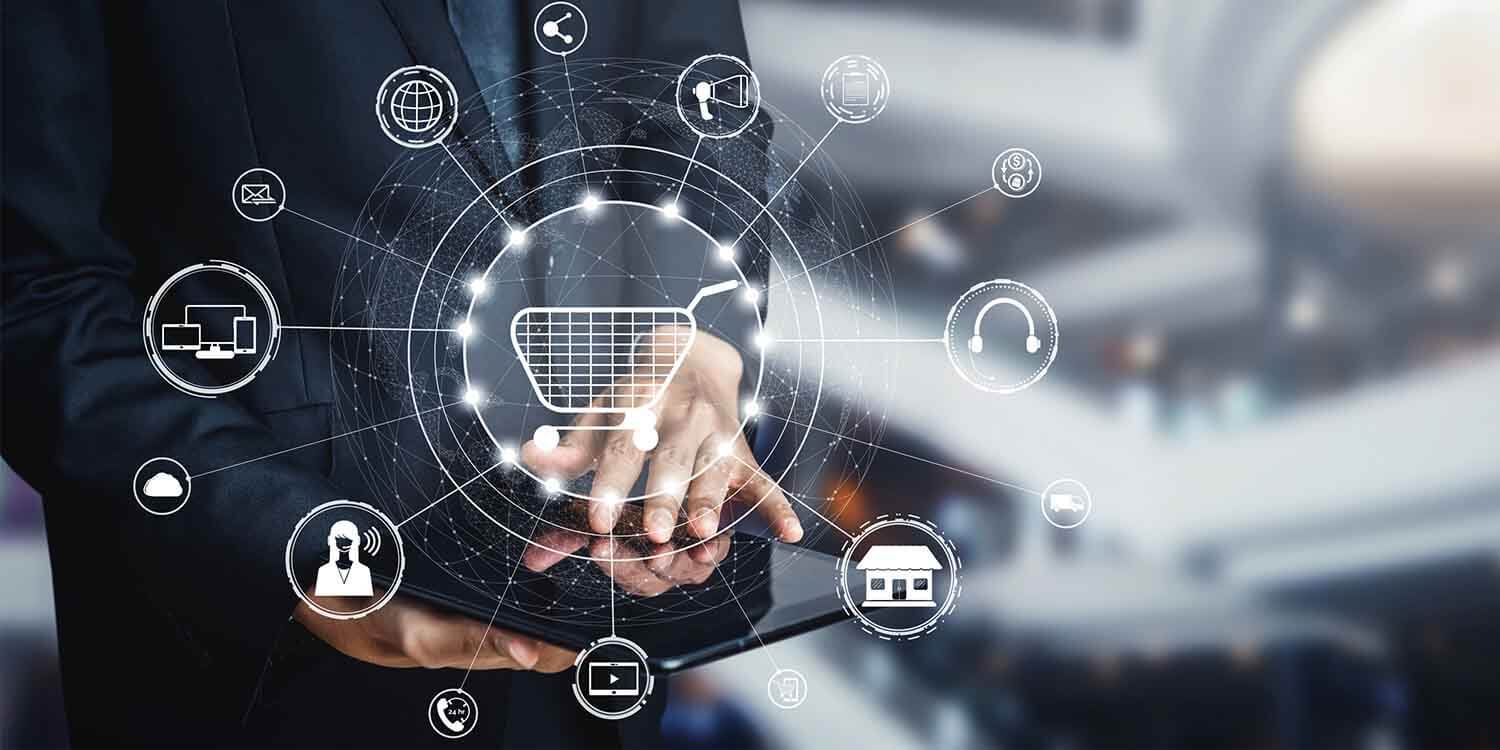 Magellan Solutions is a Prime
Omnichannel Call Center Provider for SMEs
With 18 years in the business, Magellan Solutions is an ISO 27001-certified and HIPAA-compliant BPO company that provides omnichannel services with focused efforts on a shared management approach. We believe each business is unique and so we provide solutions that will satisfy your requirements, as well as tailor-made for your business and industry. 
Part of our unique value proposition is mainly focusing on providing expert knowledge and excellent performance in cost-effective packages that don't compromise quality. 
Get to know quality omnichannel contact services.  Contact us today to learn more.
TALK TO US!
Contact us today for more information.