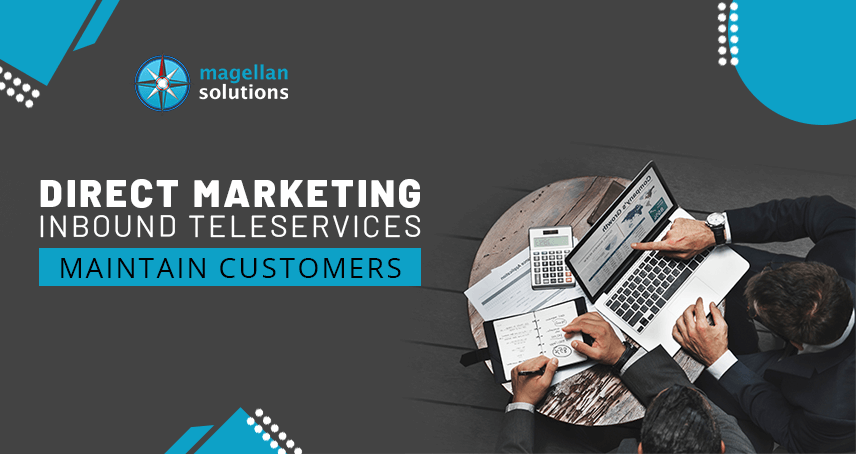 Direct Marketing Inbound Teleservices Maintain Customers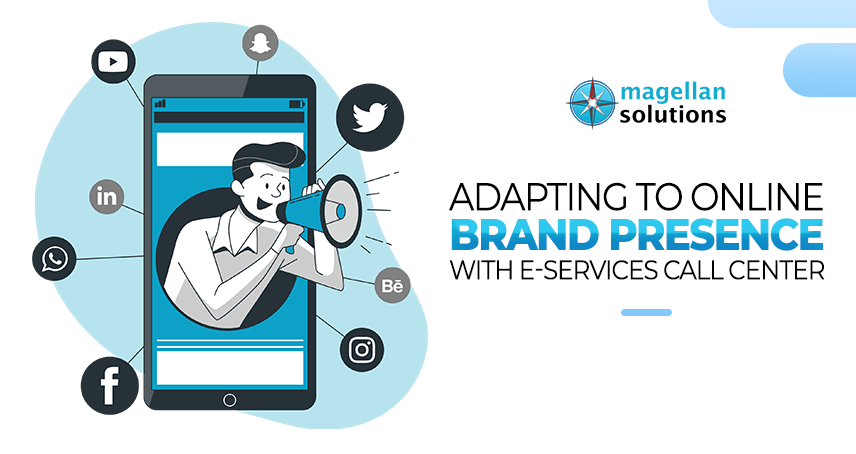 Adapting To On Online Brand Presence With Eservices Call Center
These 5 critical steps Improve Your Order Processing Workflow.
Any company's order processing procedures are unique to its business and customer needs. Order processing call centers are now an effective strategy to maximize accuracy, cost efficiency, and productivity. 
5 Steps of Sales Order Workflow That
Inbound Order-Taking Services
Help Improve
Step 1: Order Placement
This is when a customer orders via phone or your e-commerce website. This often involves collecting information such as:
Items

Item quantities

Shipping details

Delivery address
Often, businesses lack the proper software or system to collect these bits of information, especially for startups and SMEs. Not to mention the workforce to do the tedious task of inputting these into an order management system. 
Another factor that affects a seamless order placement also depends on how many fulfillment centers or warehouses your business has. 
How does the order processing call center improve this step?
OMS Call Center
Uses
Call Center Order Processing Software
Your call center order-taking services will handle your order placement processes. They can manage data entry of your customer's data and information or automate it into an order management system. 
An OMS call center can automatically determine the appropriate warehouse location to ship from. Based on the delivery address and item availability. This will help to reduce transit time and delivery costs for your business.
Sometimes, one order with multiple items may be fulfilled from several warehouses. This is to ensure faster delivery. 
This software records sales orders and provides all the information from these three places without generating additional paperwork.
Production

Warehouse

Operations
Step 2. Picking Inventory
This is the tedious process of collecting a specified quantity of items from inventory to fulfill a customer's order. Order picking is a highly controlled process and must stay that way. 
This is because it directly influences the productivity of your overall order-taking process. The sooner orders are picked accurately, the sooner it gets packed and shipped. 
There are three different picking strategies that businesses mostly employ. These are:
Piece Picking
This is where each picker collects the necessary products for one order at a time.
Zone Picking
This is where each selector is responsible for picking items within a zone of the warehouse. Then, all things are collated in the end.
Batch Picking
This is where order pickers collect products or items for several orders simultaneously, in batches.
Depending on your business, you may use a combination of these three. Often, companies do this by manual entry by using slips and spreadsheets. 
However, keeping track of inventory and ensuring stocks can cover orders is crucial. Businesses fall victim due to outdated inventory lists and mismatched item collections. 
How is this improved?
Order Processing Call Center Philippines
Provide Staff To Ensure Process Automation
Call center order processing software includes the overall processes involved in order taking. They have staff who are well-trained in using these tools and systems. They can work efficiently with your in-house team to ensure that information regarding this step is up to date. 
This also improves the overall supply chain management as you can look at reports with accurate information. This ensures your stock replenishment is on time and can fulfill your customer's orders as they come. 
Step 3. Sorting
This entails sorting of picked items according to their destination. This is an essential step toward accuracy and customer satisfaction. 
This is because it's the perfect time for workers to ensure all ordered items are present. As well as to determine if they are in good condition for shipping.
In-house staff can do this at a manageable level. However, it may compromise the whole order fulfillment process once it peaks. How can an OMS call center help?
Order Management Outsourcing
Provide Sellers Greater Visibility Into the Entire Sales Cycle
This means you can monitor order fulfillment cycle times. As well as measure performance using a variety of data points. From sales to managers, stakeholders can have reliable and timely information for better decision-making. 
This is applicable for balancing inventory levels with demand or spotting bottlenecks. This lets you provide personalized discounts for specific customers, offering a competitive advantage. 
They can also help you to quickly amend or correct orders as an order-taking account call center provides real-time visibility into order status. This dramatically shortens the time needed to respond to customer queries. 
Step 4. Packing
Prioritizing dimensions and weights in packing items into appropriate shipping boxes is cost-effective. This packing process includes weighing the packages and labeling them with the recipient's addresses. 
This is mainly done, of course, in-house. However, this step tends to drown employees, especially during sales seasons when orders are overwhelming. 
How does outsourcing order processing streamline packing?
Call Center Fulfillment
Provides Auditable Trail 
This trail is a set of records that provides business insights as the order moves through the selling organization. Inbound order taking plugs information from the centralized sales order file or OMS into simple functions like printing delivery labels and invoices. 
Step 5. Shipping
This is the process of transporting orders to their final destination. Depending on your approach, orders may be shipped directly to the customer. Or it might first be consolidated with other charges going to nearby locations to cut costs. Also, to minimize shipping costs.
In this step, it is vital to use a reliable tracking system, especially if you are using various couriers for different locations. 
A reliable tracking system is not for your sole purpose alone. This is also for your customers. This tracking system should enable them to track their orders in real-time. 
How can this be improved?
Online Agent Order Processing
Reduces Potential Errors
Shipping accuracy is vital to ensure customer satisfaction. Order management outsourcing through its OMS can carry out order shipment accurately, timely, and safely, which will, in turn, make customers satisfied.
Furthermore, automation reduces the potential for errors, from mistyped SKUs to shipping information. This contributes to fewer returns. It also bars system failures, enabling your staff never to miss a call to place an order. 
Common Problems In Sales Order Processing that
Call Center Order Taking Services
Solves 
Mistakes are inevitable, but the order processing call center aims to minimize them. These are the following sources of error where this is useful.
Customers
Customers may make errors when entering information, selecting the wrong product, entering the wrong quantity, entering an incorrect address, or entering inaccurate billing information. 
Order processing call center agents can help verify this once the order is sent. This is possible via automated email or follow-up to confirm charges. 
Order Inquiry
Some customers tend to inquire about a specific item before they hit the add to cart button until checkout. Often, they contact service reps with product questions. This is crucial if you don't have an inbound call center order-taking center. 
However, it would be best to consider having a reliable OMS call center. As reps misplacing orders or data entry errors may lead to mis-shipment. Which, according to an estimate, costs $42 to correct.
Product Data Inconsistency
A sales channel not fully integrated leads to inconsistencies, which may confuse and eventually turn away potential customers.  
A call center fulfillment will create a central master repository that maintains a consistent data source. Reliable agents staff each channel to assist customers.
Order fulfillment is prone to mistakes even when a sales order is correct. Packing problems include missing products, incomplete orders, and poor packing, which can damage products during transit. 
Order management outsourcing helps you avoid this by building real-time inventory updates. As well as low stock notifications at the point of order.
Weak Systems
This stems from relying on manual methods or weak automated systems. An efficient system in place puts your staff in situations where miscommunications happen. For instance, purchase order errors and lags in reconciling customer changes. 
OMS call center solves this by ensuring a sales order processing system is visible in all aspects of fulfillment. They can also send early alerts when low inventory triggers delays.
Finance Issues
Vendor billing and payments are familiar sources of problems. This results in overcharges or duplicate invoicing issues. 
Your order processing call center can handle the cross-checks to stop these errors. This also streamlines your financial department operations. Thus ensuring every order is accounted for, with proper invoice and billing statements to ensure transparency.
Outsource Order Processing
From Magellan Solutions
We have almost two decades in the business, which provides us with impeccable industry experience regarding order-taking. 
We customize solutions for startups and SMEs regarding their order-taking requirements. 
Magellan Solutions can provide well-trained staff with the latest OMS and customer service methodologies. This is to ensure we can provide the services you need. Yield results to your advantage.
We use the latest tools and software to help you streamline your order-taking process. We safeguard your data and information as we are ISO 27001-certified and HIPAA-compliant. 
Contact us today and let us set up an effective order-taking call center that will suit your business. Fill out the form below!
TALK TO US!
Contact us today for more information.