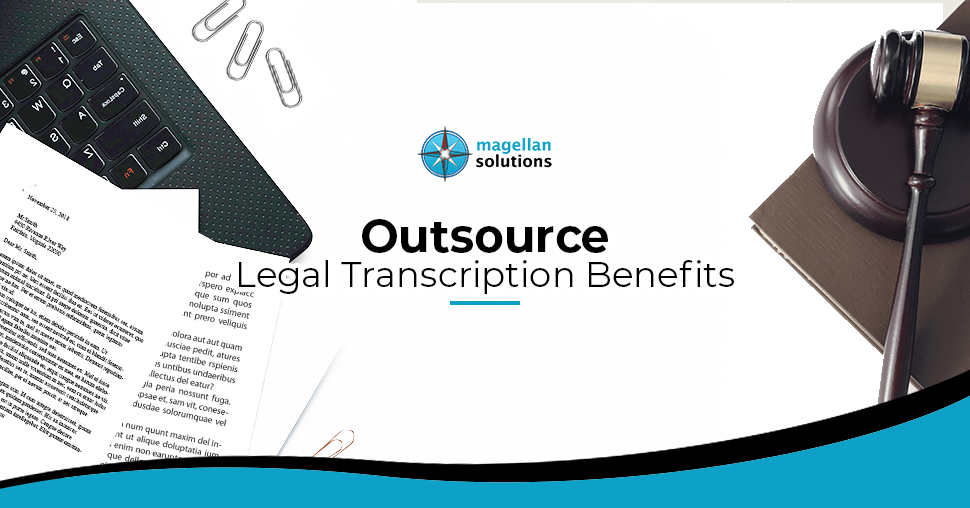 Are you looking to outsource legal transcription, but you need convincing first? In this article, we will discuss the benefits of getting such a service.
Businesses always talk about outsourcing their services, but what does that mean?
Outsourcing refers to the process wherein an external provider provides the service. That means you are hiring a specialized team that will do specific jobs for you. It's like having an extension of your business.
People outsource their services for a myriad of reasons. The most common cause is that they want to save money yet be productive. By hiring a BPO company, you allow your other employees to focus on their core competencies.
Meanwhile, transcription is the act of transcribing. It's writing down information that came from a spoken word or audio files.
So what is outsourcing transcription? It means you are hiring a dedicated team to handle transcribing. It's a service that allows you to have a high-quality transcript for an affordable price.
Legal transcription outsourcing is the process of typing legal proceedings. The written text will come from either spoken words or audio files. The format of a transcribed document should be easy to understand.
Let's face it, lawyers and legal practitioners have a lot on their plate. They even work after working hours and on weekends most of the time. So hiring a company that can help you with your legal transcription needs is a must. 
Benefits of Legal Transcription Outsourcing 
Here are some of the common advantages of outsourcing a legal transcriber:
Helps You Increase Productivity
Legal transcription is useful in multiplying your business productivity. It eases the workload of employees and increases your capability to take on more clients. It eliminates multitasking. People can also focus on their skills and competencies even more now.
Gives You Access to Highly Experienced Legal Transcriptionist
Outsourcing outside your country means you are opening opportunities to many people. These include not only college graduates but also experts and professionals. This service allows you to get competent people.
Reduces Costs
The principal upside of outsourcing is cost. The economic difference between the two countries helps in decreasing the price of the service. It also helps save fees on utility and labor expenses.
Business Continuity Planning
Ever since COVID-19 forces people to stay at home, working at an office is close to impossible. The same is true for legal offices that need a transcriber for legal proceedings. But since you need to follow health protocols, the job can get tricky. BPO companies can help you get a high-quality transcript without risking people's health.
Eliminate the Need for Temporary Staff
Most transcribers only work part-time. They are usually not in the office when you need them. It is so troublesome. That is why hiring a legal transcriber is a need for many businesses. It allows them to have someone they can reach out to anytime they want.
Looking for a Legal Transcription Outsourcing Company?
If you are ready to have a BPO set in the Philippines, we are here for you!
Magellan Solutions have more than 14 years of outsourcing experience. And we are a global leader in delivering a stellar customer experience.
Get in touch with us now, and we will discuss how our company can help your business. Fill the contact form below and get your 60-minute free business consultation!
TALK TO US!
Contact us today for more information.