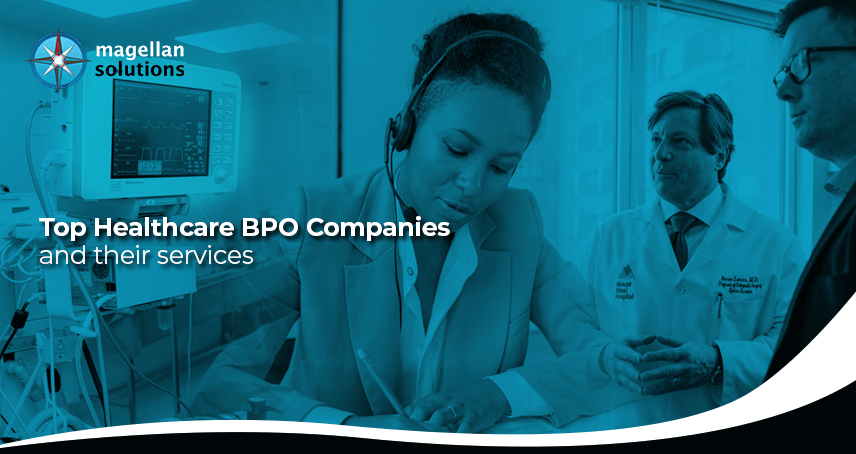 Top Healthcare BPO Companies And Their Services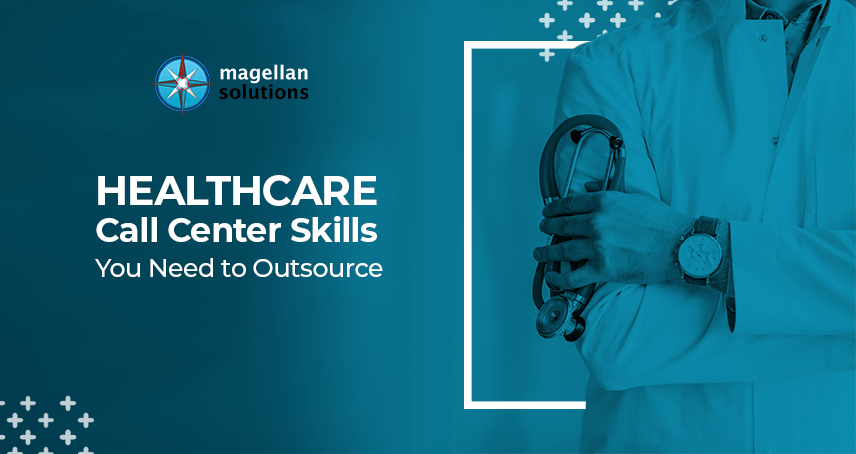 Healthcare Call Center Skills You Need to Outsource
Which is Better Between Outsourced Customer Service vs In-House Support Team?
Customer service outsourcing is a process wherein you are transferring the client support operation to a third-party company. This company can be near your business (nearshore) or outside the country, you are operating (offshore).
It becomes a trend for many global companies. Consumers are more dependent on phone conversations to ask about a product. As the number of customers grows, so does the volume of inquiries.
Client support may seem pretty basic for some. However, it is exhausting to answer all the inquiries. Especially if you are planning to expand your target market. That is why it is a must for a customer service team for your business. There 54% of global consumers that are expecting great customer service whenever they're calling.
Several industries are partnering with offshore companies to provide them with support for their client's inquiries. Here are some of the industries that outsource their customer service:
However, despite the flexibility of the service, many are still looking for in-house support. Unlike outsourcing, you have full control over the operation of your customer service. This type of customer service team works within your business place.
There are situations when in-house customer support can come in handy. In this article, we will discuss the advantages of both types of customer service.
Advantages of Outsourced Customer Service
As mentioned, offshore and nearshore are two types of outsourcing. On this list, we will focus on offshore outsourcing as it provides more advantages than a nearshore service provider.
Significantly Reduce Operational Costs in Outsourced Customer Service 
Offshoring call center agents can give you a comfortable adjustment in labor costs. You can save up to 70% of the labor fee by outsourcing customer support to a service provider. It is a large amount that you can use for business expansion. 
You can also choose between a shared call center account or a dedicated customer support team. Of course, a shared call center is more affordable compared to a dedicated service. However, if you are expecting a high volume of inquiries then a dedicated service is preferable.
On top of that, you don't need to worry about building spaces for your team. You can arrange an agreement with BPO companies on how many agents you need. You can always add more whenever you need it. Besides that, you will spare yourself spending by hiring additional human resource personnel to support your call center team.
Outsourcing Customer Service  Have Trained Agents At Your Disposal
Call center agents at any BPO company have comprehensive training before going to the production floor. You don't have to worry that the hiring agent will compromise the quality of your service. They also have experience working with other brands throughout their careers.
It is beneficial as you do not need to add other people to train and manage them. BPO companies will provide it to you as well. There is no need to hire inexperienced agents to fill in your in-house customer support team.
Aside from the customer service lectures, agents have other training too. Some of it will depend on the product they are handling. Furthermore, other companies have accent training to ensure excellent communication skills for agents.
Eliminating the Possibility of Hiring Additional Back-Office Support
Unlike other departments, customer service needs monitoring for quality assurance. You also need to assess the quality of support so you can improve it. So, you also need to hire people to do this aside from the agents.
As mentioned, outsourcing lessens the amount you need for labor fees. On top of that, it also eliminates any possible additional costs in the future. It also removes the time and effort you need to exert in the recruitment process.
With outsourcing, you can just contact any BPO company to do an arrangement of how many people you need. They will take care of everything. BPO companies can do their payroll and other employees' benefits. Less stress but more profit for you.
Future Proof Business Strategy
Time is changing, businesses are now evolving into a more dynamic market. Business strategies that will secure your company's future are very important. Having said that, outsourcing is a great way to ensure that your company can keep up with trends.
Call center companies can also provide different upgrades to make your business operation easier. BPO companies always have updated software for every service you need. Besides that, outsourcing call center agents give you the flexibility to widen your target market. Call center agents can deal with different people around the world.
You also do not have to worry about security. BPO companies have top-of-the-line security protocols to ensure the safety of your data. Call center agents are also well aware of the sensitivity of any information. They have non-disclosure agreements (NDA) with BPO companies for security purposes.
Versatility on the Number of Agents You Need
Upgrading or downgrading the number of agents is problematic for in-house call centers. Adding more needs more space while decreasing means wasted office space. Sometimes you need to do this to either reduce the cost further or improve your service.
That is why outsourcing serves as your insurance whenever you want to do changes to your customer support. There is no problem reducing the seats you need for your business. Of course, BPO prefers your expansion and they are always ready for it. Either way, call center companies can adapt to any business environment you want.
Besides that, outsourcing gives you the freedom to adjust everything based on your business plan. You can always make room for experimentation to see what strategy best suits you. Your BPO partner will always support you and will give you some experts as well to guide you.
Advantages of In-House Support Team
In-house support teams offer unique advantages that you can't get in outsourcing. Let us take a look at some of its benefits to your company.
Firsthand Experience With Your Brand/Service
In an in-house call center, your agents are well-versed in your products. They are directly part of your company. Thus, they can easily adapt all your business philosophy. On top of that, they can also relate to your brandings as you can communicate it to them directly.
These experiences and direct involvement can give your client a better customer service experience. A firsthand experience with a product is not something that an outsourcing company can provide for its agents. All they can do is provide possibilities on how to deal with certain situations.
More Secured Information
With in-house call centers, dissemination of any sensitive information is just within your vicinity. There is a lesser risk of data exposure if data won't go outside the office. You are more confident to entrust details when dealing with people you can see every day.
However, BPO companies are trying their very best to compete with this safety advantage of in-house call centers. They have different certifications to support their strict security protocols. An example of this certification is the ISO/IEC 27001:2005 Certification for companies that passed the ISO standard.
Personalization of Customer Service
In-house call center agents most likely will give a better-personalized service to your customers. They have direct communication with the higher level. Thus, they can ask for a better answer to every customer's inquiries.
Unlike with outsourcing, agents will only follow the company's FAQs. Those questions that are not part of FAQs can take time to answer. This is because agents need to ask the upper management first before answering the question.
Fast Application of Policy Changes
Because of distance, it might take time before policy changes can take into action. Outsourcing companies also have their policies. Your changes sometimes need to fall in with their own rules.
With this in mind, in-house call centers can give you the independence to change any rules at your will. You don't need to consult others to make sure everything will happen according to your liking.
What Characteristics Should You Consider in Picking Customer Relations Outsourcing Partners?
Customer care outsourcing and in-house have their advantages and disadvantages. The key here is to study your business strategy well to know what type of call center is best for you.
Now, if you decide that you need to outsource your customer support team then here are some guidelines for you. We will also discuss how it can affect your business.
Attributes of a Great BPO Company
How It Can Affect Your Business

Low Cost Service

The lower the cost, the larger amount you can save.

You can use this for business expansion.

Improves the quality of the product through spending more on service development. 

Service Flexibility

Gives you the option to outsource more aside than customer service.

Can train other agents for other functions.

Provides better solutions to customers due to their experience with other products.

Diversity

Great if you want to target diverse customers.

Easier adjustment on the global market.

Better customer service engagement.
Companies Providing Customer Care Outsourcing in the Philippines
If you are looking for a call center company for your customer service then you are in the right place. Magellan Solutions offers world-class customer service for our clients. We have agents to deal with your customers' inquiries 24 7.
Magellan Solutions also has an ISO/IEC 27001:2013 Certification. It ensures your company's sensitive data is safe in our system. Our expert team provides security measures against phishing and data breaches.
Our pricing is also very flexible too. We have a Full Force Implementations Department to guide you in determining the KPIs you want to track. You also don't have to worry if you don't know how people you need as we can help you with it.
We take pride in helping SMEs grow. Contact us today and get a free 60-minute consultation. Please fill out the contact us form below.
TALK TO US!
Contact us today for more information.