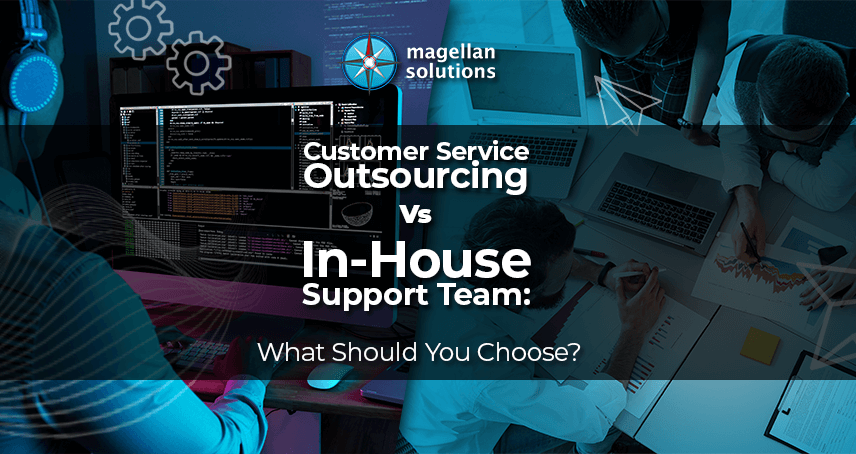 Outsourced Customer Service Vs In-House Support Team: What Should You Choose?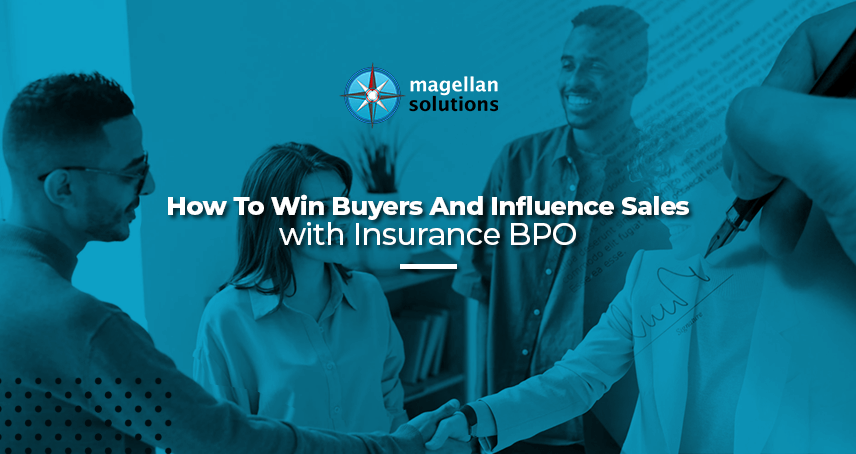 How To Win Buyers And Influence Sales with Insurance BPO
Healthcare Call Center is not an easy industry because people rely on your expertise to live a better life.
That is the reason why healthcare providers have a high standard when it comes to their business partners.
Providers considered healthcare call center outsourcing companies as one of their most trusted companions. It is because Healthcare Call Centers help them reach and give medical care to patients.
But not all healthcare BPOs are equal. Not everyone can provide high-quality service and have the best agent in their lineup.
So in this article, we will discuss the skills you need to outsource to get the most out of your healthcare call center partner.
Healthcare BPO in a Nutshell
Everyone is conscious of their health. No wonder healthcare is so valuable to people.
Amidst the pandemic, patients are going beyond their means to have the best service out there. However, most of them are afraid to go outside to find it. That is where Healthcare Business Process Outsourcing or Healthcare BPO comes in.
A Healthcare BPO swoops in to help patients get the best service that they want. Through phone calls or emails, they offer these people care without them going outside.
But a healthcare call center cannot function without the assistance of a healthcare provider such as a hospital or clinic. So to meet the customer's demand, they must work together.
Besides call centers, here are the most common services business avail of:
1. Medical Transcription
Medical Transcription is when a person types medical reports from dictated audio files. These medical files usually come from physicians, nurse practitioners, and other healthcare providers.
A medical transcriptionist should know most of the well-used medical jargon. That's why people who usually do this job are medical professionals or have experience in the medical field.
2. Medical Coding
Medical Coding is converting healthcare diagnoses, procedures, medical services, and equipment into universal medical codes. 
People who are usually involved in this kind of job spend their time reviewing medical records. Why? Because physicians and hospitals depend on accurate medical codes to receive proper reimbursement for services.
Basically, as a medical coder, you have to ensure that all the medical codes are correct. One mistake can have heavy repercussions, and that is not something you would like to happen.
3. Medical Billing
To receive payment for services rendered by healthcare providers, we need what we call a billing claim. The job of a medical biller is to follow up on claims to ensure that your services get paid.
Money is necessary for you and your patients. So why hire anyone that can potentially mess it up for you? Why not hire a dedicated team to handle it instead?

6 Key Advantages of Having a Healthcare BPO for Your Business
On the business side of things, this Healthcare BPO helps providers and businesses in a variety of ways, such as:
1. Enhanced Profitability
Let us face it you need financial capabilities to serve your patients better.
Since healthcare has always been a competitive industry, organizations are keen on finding ways to minimize expenditures and maximize profit. In this context, outsourcing becomes a valuable asset. 
Healthcare companies can trim down their expenses by outsourcing certain parts of their business process to BPOs. Instead of hiring additional employees, why not partner with capable firms? The number one reason for this is because it's cheaper.
It is a good decision since it helps you save on extra expenses such as training, salary, space, and equipment.
Because healthcare BPOs specialize in a particular function, they can perform it more efficiently than other employees.
2. Access to Skilled Workforce
Outsourcing allows you to have skilled professionals adept at carrying out specialized tasks without breaking a sweat. It is because a business process outsourcing firm will do the hiring for you.
In this way, you can ensure that there is someone that can cater to your customer needs. Professionalism and manner are not huge concerns since they will undergo training before they can hold a phone.
This access to skilled workers saves you a lot of paperwork, as well.
3. Focus on Patient Care
Specialized partners help your company remove distractions and focus on patient care.
In a healthcare company, outsourcing allows you to delegate administrative functions to them. By doing so, you can concentrate on providing the best quality of service to your clients.
It elevates healthcare standards throughout the company, and it also plays a role in increasing trust and goodwill.
4. Enhanced Accuracy of Tasks
Health is wealth. Considering that people rely heavily on providers and organizations to help them stay fit, they need to operate with the highest accuracy level.
Just think of it. A small mistake means putting someone's life in grave danger. According to a recent study, the healthcare sector loses $125 billion each year because of poor billing and practices.
For this reason, healthcare institutions are opting to contract out functions like data entry, data processing, and data cleansing to avoid incurring an unnecessary loss.
5. Increased Service Offerings
Many players in this sector capitalized on their BPO partners to increase the number of services they offer.
Since a healthcare BPO handles most non-core functions, the organization can focus its time and energy on providing high-quality service.
It also allows them to be competitive. And to drive more offerings to their clients in both local and international markets.
6. Efficient time management
Healthcare companies can avoid wasting time on routine tasks by partnering with a suitable BPO company.
By giving all of the repetitive and minimal tasks to skilled workers, you can eliminate all the time-consuming activities bestowed on your key employees. 
7 Call Center Skills You Need to Outsource
Hiring a healthcare BPO will only work if you managed to get the right partner.
Below are the crucial skills you need to look out for:
1. Deep Knowledge of a Company's Product or Service
Always take note that call center agents should understand the products and services you are offering.
They should be able to provide the perfect service that the patient needs. Moreover, they should be able to recognize the names of them and be able to talk about them in-depth with the customers.
Arrange with your BPO partner how to test your agent's knowledge about your product. It is a wise decision that will ensure you are hiring the best out of the rest.
2. Attention to Details
Your agents should have strict attention to detail.
They should listen and take notes so they can give patients the best solution out there. They should also be able to pass important information to other teams and departments timely and with precision.
Details are important. A medical call center agent should always be the first one to take in and disseminate information.
3. Clear and Effective Communication
It is a fact that call center agents need to be outstanding communicators. Some companies even employ call centers that have agents capable of speaking several languages.
They need to undergo hours of training to speak clearly and listen intently. It is because they will be on the phone with people who have questions about their health care. And part of their job is to be calm and listen.
Besides, how can they work effectively?
Upon meeting your team, talk to them. Make sure that you are satisfied with the manner and rate of speed of how they speak.
4. Adaptability and Creativity
Logically, agents need to have creativity and flexibility to meet customers' demands.
Each day and night will be different at the call center. Patients will be asking for many things about a wide range of issues. So agents need to adjust accordingly to be effective.
5. Empathy
Empathy is a skill that you cannot teach. And customers notice when an agent is empathetic. And once they do, they will be more comfortable speaking and working with your business.
So get an agent that, you think, genuinely cares about what you do.
Other than that, agents should always be respectful and show concern about their customer's needs. They should listen and ask questions to make the caller feel important.
6. Speed
Call center agents should work with efficiency and speed.
But what we mean by "speed" is not rushing the customers. It means that the amount of time he devotes to listening and assisting them should be justifiable. 
As a healthcare professional, he should be able to use his time efficiently. He must be able to satisfy the customer and spends no time doing so.
7. Patience and Staying Calm Under Pressure
Medical call center agents also need to know how to remain calm and collected.
As front liners of your company, there will be times when callers are in a bad mood. But if your agent can manage them, this is an opportunity for them to trust your service even more.
Your customers will need that, especially when they feel frustrated and afraid.
Healthcare Call Center Solution
Raise your health call center standards and choose the best among the rest!
Magellan Solutions is a BPO company based in the Philippines. With over 17 years of industry experience, we offer high-quality call center services to all industries. We guarantee the quality of service, and our company is ISO 27001:2013-certified and HIPAA-compliant.
At Magellan Solutions, we train our agents to become customer service experts. We make sure that they have the necessary tools, equipment, and knowledge to serve customers efficiently. We want to extend our services even to small and medium enterprises, so our rates are highly flexible and competitive.
Get in touch with us now, and we shall discuss how our company can help your business. 
Fill out the contact form below and get your 60-minute free business consultation with us today!
TALK TO US!
Contact us today for more information.