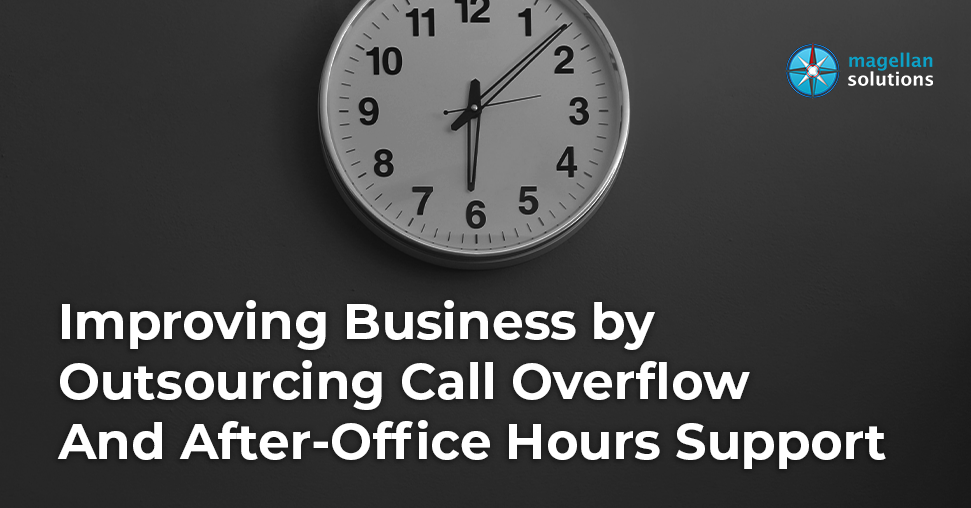 Business and consumer calls can fluctuate from day to day. If your contact center is slow to keep up, you lose business opportunities or you frustrate your customers. Business owners want to maximize business opportunities as much as possible, but during peak hours and after office hours your in-house staff may not prove optimal. This is because calls are missed during after-office hours and calls are not handled properly during peak hours.
Peak Call Handling  and Outsourcing Solution for After-Hours Support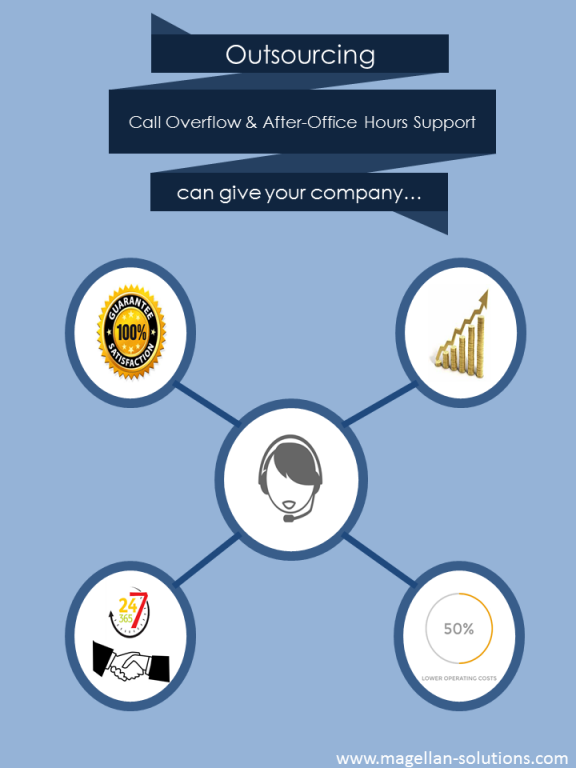 The 24/7/365 customer support center is a popular way of providing crucial customer care for growing companies. Much of the small call centers outsourced to the Philippines are a direct result of a growing customer base and cost-saving initiatives. When the customer support is outsourced, call overflow will be handled with ease and a 24/7 customer service will be made possible through an after-office hours support.
Benefits of Call Overflow and After-Office Hours Support
Call Overflow and After-Office Hours Support can dramatically improve businesses of all sizes. Here's how:
• Increase levels of customer satisfaction and higher rates of returning customers
When all incoming customer calls are managed successfully, the company would project a professional and client-centered image. This image is vital because it will leave a mark of the company's brand to clients. When this happens, an increase in customer satisfaction is assured. And because the rate of returning customers is directly related to customer satisfaction, an increase in returning customers is also guaranteed.
• Customer service centers with lower operating costs
In outsourcing customer support, there is no need for a company to invest in more equipment for support services and additional employees that require a salary, training, supplies, and other facility costs. All of these can be handled by an offshore inbound service provider at the lowest price possible.
• Preserving business values
Incorporating a company's culture, values, and goals in outsourced customer service is possible. A company can opt to provide a customized script and guideline that outsourced customer support representatives can use. The guideline will serve as the CSR's instructional manual on how to respond in adherence to the company's core values and culture. On the other hand, the script may include the company's updated products, discounts, and other promotions. In this way, a customer call is successfully handled while maximizing the opportunity to advertise the company's products and services. This strategy projects the notion of having an in-house representative managing the company's customer services. Thus, it increases the customer's level of confidence in the company.
• Increase sales and profits
Through outsourcing call overflow and after-office hours support, an enterprise can excellently attend to customers 24/7. That means the business is running continuously even on holidays – not a single customer is missed. The more customers reached, the more a company can heighten sales and profits.
Your enterprise can get all of these benefits through Magellan Solutions. With a customized approach to inbound call center services, Magellan Solutions can assure the highest quality of service that adheres to your company's goals and expectations. Contact us today.
TALK TO US!
Contact us today for more information.