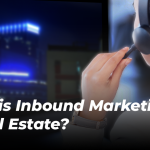 What is Inbound Marketing in Real Estate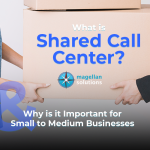 What is a Shared Call Center, and Why is it Important for Small to Medium Businesses
When one searches for "outsourcing countries" on the internet, Outsourcing Philippines vs India stands out. 
Intrigued why? Because these two countries offer outsourced services that can cater to businesses of all kinds.
No wonder they are ranked within the top ten according to Tholon's Top 50 Digital Nations list.
To answer the question of which is better, India vs. Philippines outsourcing, let's dive into the details based on their economic, cultural, and operational differences.
Economic Factors
Philippines vs. India Outsourcing Cost
India: Renowned for providing extremely affordable labor, particularly for software and IT development. Due to this cost-benefit, companies trying to cut operating costs frequently choose it, given that a contract worker typically makes $148 per month.
Web developers make about $3,980 a year, while customer service representatives (CSRs) make about $3,091 on average. India offers reasonable labor rates and is a viable outsourcing alternative.
Philippines: Although labor expenses are competitive, the country is frequently marginally more expensive than India. Web developers make about $5,243 a year, while outsourced CSR salaries average $3,925, but they are still cheaper compared to the outsourcing costs of the Western Countries.
India dominates the worldwide outsourcing market with a large 37% stake, followed by the Philippines at 15%, according to Kittelson & Carpo Consulting. 
However, the Philippines stands out due to its impressive recent industrial growth, which has increased by 40–50% in the last three years and by 30% in the last ten, establishing it as a serious rival to India.
Currency exchange rates pose significant cost risks in international transactions. India's Indian Rupee is susceptible to fluctuations, introducing financial unpredictability for businesses outsourcing to India impacting their budgeting and financial planning. 
In contrast, the Philippine Peso is generally more stable, offering cost predictability and reducing currency risk, making the Philippines an attractive choice for businesses seeking financial consistency in their outsourcing arrangements.
Cultural Factors: India vs Philippines
India: In contrast, India's English literacy rate is 28th globally and 4th in Asia. This country has a long history of language exchange with the UK, which has contributed to its great knowledge of English. 
Despite their high level of competence, India needs help with accent neutrality; contact centers, in particular, lose about 70% of new domestic BPO business to the Philippines due to accent issues.
Philippines: The Philippines leads the world in language competency at number 14 with a remarkable 92.5% proficiency rate. Filipinos are particularly well-known for having a neutral accent, which makes them an excellent fit for customer service positions.
India's time zones correspond well with those of Europe and America, making it a good choice for companies with a large overlap with these markets to collaborate and communicate in real-time.
However, the time zone offered by the Philippines is in good alignment with US business hours. Because it guarantees prompt assistance and support, this is especially beneficial for companies that provide customer support and related services to clients in the United States.
India and the Philippines are popular locations for outsourcing because of their close cultural affinities with Western nations. 
India is the preferred option for tech-related services and aligning with Western markets because of its historical ties to Western culture and a high degree of English ability. Conversely, the Philippines shares a strong cultural bond with Western countries, mainly because of its historical connections to the US. 
The Filipino society is influenced in several ways. Furthermore, the Philippines' ability to speak English, which is a national language, enhances its standing as a top choice for companies looking to provide top-notch virtual assistant and customer support services to clients in the West.
Operational Factors
India vs. Philippines BPO Industry Specialization
India: India is a leader in outsourcing IT and software development, with a large pool of highly qualified programmers, developers, and software engineers. 
Software development, web development, mobile app development, and other IT-related services are among its areas of specialization. India has a solid reputation in the IT and BPO industries and is a hub for companies looking for technology-driven solutions.
Philippines: The Philippines is an expert in voice-based outsourcing services and customer support. Its areas of expertise are administrative work, telemarketing, technical assistance, and customer service. 
This country is renowned for offering top-notch back-office and client-facing positions, which makes it a great option for companies looking for dependable and efficient customer service outsourcing solutions. Its ability to communicate in English and cultural affinities with Western countries make it more desirable for these positions.
India: This country boasts an advanced infrastructure for outsourcing, including multiple IT parks, technology hubs, and cutting-edge office buildings. It provides robust connectivity, a large talent pool, and cutting-edge communication tools. 
Top outsourcing locations in India, including Bangalore, Hyderabad, and Pune, are equipped with top-notch infrastructure to facilitate the provision of BPO and IT services. Outsourcing centers are more accessible thanks to the country's constantly developing internet and transportation infrastructure.
Philippines: Strong outsourced infrastructure is another feature of the Philippines, especially in big cities like Manila and Cebu. Modern office buildings and technology parks devoted to BPO and customer support services may be found in these cities. 
The Philippines has an effective public transit system and dependable internet access. The government has invested in infrastructure to support the expanding outsourcing industry, ensuring that businesses have seamless operations with the necessary facilities. 
Data Security and Compliance
India: In the outsourcing sector, India has built a solid data security and compliance foundation. This country complies with international guidelines and standards, like ISO 27001, to guarantee the security of private information. 
Numerous outsourcing firms in India also adhere to sector-specific laws, such as GDPR for European customers and HIPAA for the healthcare sector. India is becoming a dependable outsourcing partner for businesses worldwide because of its dedication to data security and compliance.
Philippines: India may have a more extended history of data security and compliance than the Philippines, notwithstanding the latter's improvements. Nonetheless, the outsourcing sector and the country's government understand how critical data protection laws are to follow. 
With this, the Philippines is progressing in this area, as certificates like ISO certification, HIPAA, etc., are now being strictly monitored. Clients are also highly advised to ensure that outsourcing partners comply with data security.
Outsourcing Philippines vs India: Which is Better?
Businesses should weigh some criteria when choosing between outsourcing to the Philippines and India. India is a top option for tech-related services, particularly those oriented toward Western markets, due to its exceptional performance in the tech sector. 
The Philippines is a great place to work for companies that target Western client services because of its expertise in virtual assistants and customer service.
In summary, the decision is based on the particular requirements of a business. India is a good option for people who value data security and tech services, while the Philippines is a good option for services that focus on the client's needs. 
To choose the best outsourcing option, businesses must thoroughly evaluate their needs and objectives.
Outsource to the Philippines; Outsource to Magellan Solutions!
Are you thinking about outsourcing?  Magellan Solutions offers an appealing outsourcing solution emphasizing customer service, virtual assistants, and a strong dedication to data protection and compliance. 
We take pride in giving world-class customer service at an affordable price. Contact us today and get a free 60-minute consultation. Your path to enhanced efficiency and productivity starts here!