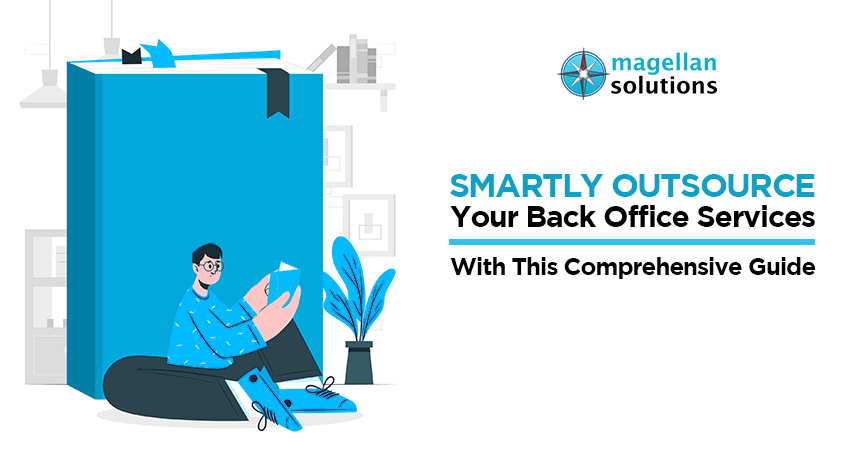 This is your ultimate source of information when you decide to outsource back office services
Back office services continue to improve for the better, thanks to outsourcing. While the media hype that automation and robotics will soon eradicate human factors in a company's process management, that is not really the case.
Automation, AI, and robots will not obliterate your company's need for human employees. However, they can surely improve how your employees will perform and drive the results you want.
In general, back office outsourcing has been the go-to for businesses, from industry players to SMEs. Especially when they want to gain access to automated processes, intelligent analysis from AI-driven technologies, and people with the right expertise. 
If you want to optimize your back office operations and are thinking of outsourcing your way to it, read on below.
Optimize Your
Back Office Support
Through Outsourcing
Back office operations involve administration and support personnel not dealing with customers or clients. Often they are not also involved in revenue-generating processes. However, they are part of the processes to make sure your business can continuously serve your customers and stakeholders.
It could be divided into two: administrative functions and customer support functions. 
Back Office Support: Administrative
Back Office Support: Customer Support

Settlements

Clearances

Record maintenance

Regulatory compliance

Finance and accounting

IT services

Human resources

Order fulfillment

Transaction processing

Document preparation

Account maintenance

Client services

Dispute resolution

Customer onboarding
It is a proven fact that due to outsourcing, a lot of companies opted to do so in order to save on costs. As technology enabled remote-work arrangements and efficient management of such offshore teams. This is to make them aligned with the company's goals and objectives. 
Other than costs, back office outsourcing provided a lot of companies with these benefits:
Rent savings

Increased productivity

Access to talents in various areas

Attract diverse pool of applicants
Also back office support is often distinguished in two ways: traditional and modern. 
Key Differences Between Traditional and Modern
Back Office Outsourcing
These are the differences between traditional and modern back office support when you outsource.
Traditional Back Office
Modern Back Office

Characterized as the paper pusher of the company. This means it deals with hundreds of forms and documents.

Paper pushing is still present but leverage of automation is there. This leaves for more complex tasks to work on.

These need recording, classification, analysis, processing, and filing.

This requires different skill sets such as research and analysis, critical and creative thinking.

Processes are manual, tedious, time-consuming, and error prone.

Processes focus on tasks that need critical thinking.

Tasks performed are repetitive and rules-based.

Automation may lead to a more collaborative approach to managing the business and

back office suppor

t teams.

Managers often spend time in reporting analysis instead of managing the team members and keeping them engaged.

Automation helps free the managers from repetitive tasks thus can focus on the development of the team.

Roles may include but not limited to:

Data entry and transcription

Document scanning

Document and records management

Transaction processing

Focus are on the following:

End-to-end customer journey

Consistent reporting framework

Standardized common management processes
Advantages When You Do
Back Office Outsourcing
Outsourcing your back office services comes with notable benefits that improves and contributes to your business growth.
Cost-cutting
Outsourcing enhances your bottom line as it is a much affordable solution. Especially when you have to think about the cost you have to spend in developing and maintaining your back office infrastructure. 
As well as the labor charges, employee attrition, investment in the latest technology and training. But when you outsource, you can get ready-made infrastructure plus affordable labor offshore.
More room for flexibility
Businesses set themselves apart from competitors through their ability to ride the changing market trends. Back office outsourcing provides the needed flexibility in order to meet the market demands. 
Reinvest the business
This is in connection with benefit no. 1. As now you can save through outsourcing back office services, you can invest these money on your business for service delivery improvement. 
When you do back office outsourcing, you can amplify your goals and objectives through investment directly on it. This also serves as your buffer to prepare for what's to come in the market.
Access to the latest tech
Outsourcing providers can give you immediate access to the latest tech and infrastructure. This saves you time, money, and resources just to acquire your needed technology or software. This helps you leverage the latest innovation without actually buying them or re-training your staff to maximize its usage.
Focus on core business activities
Now that you free your in-house employees on tasks that you outsourced, they can focus on tasks that contribute directly to your income-generating efforts. This means focus on your business visions and enable you to pay more attention to core aspects of the business.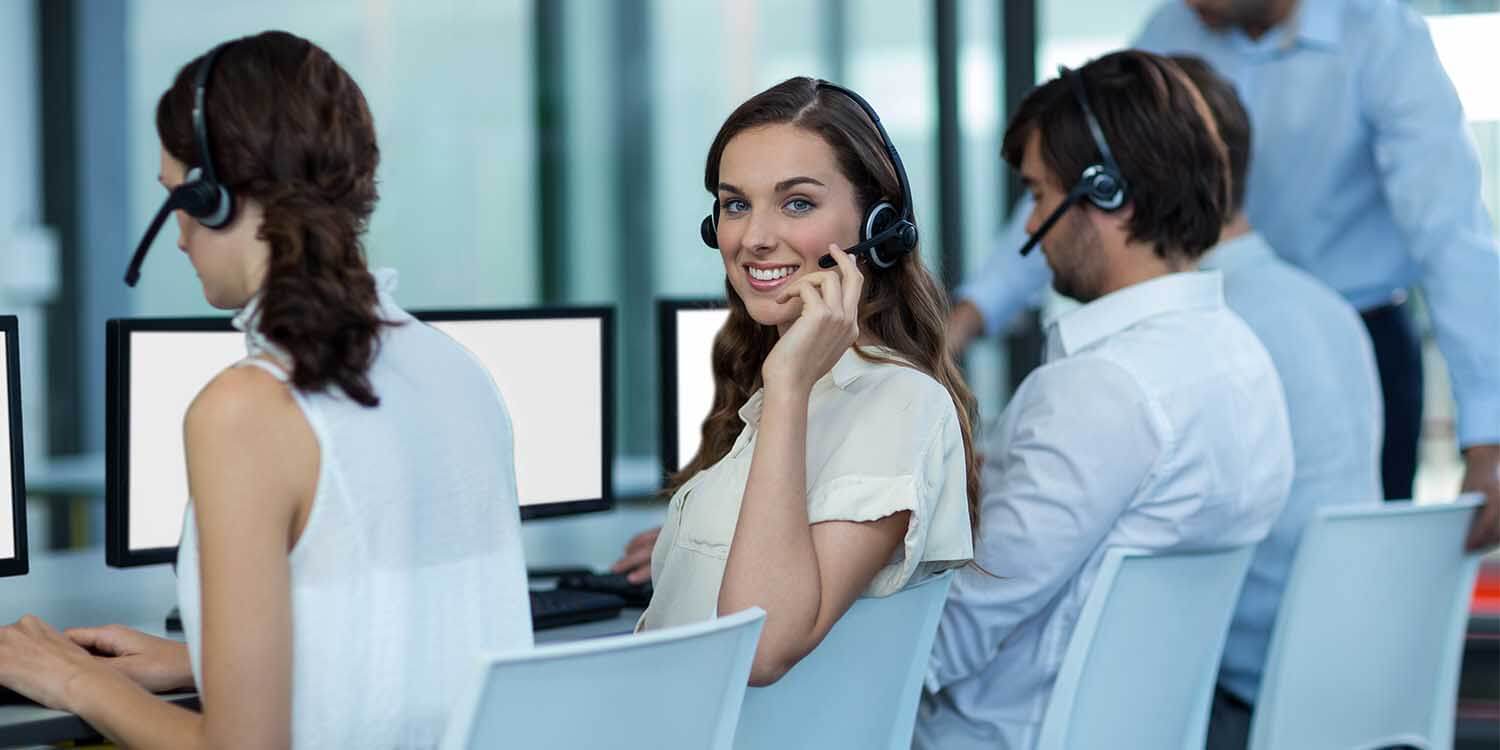 How to Effectively Outsource Your
Back Office Services
These are the great tips to consider when you decide to do back office outsourcing. 
1. Begin with clear vision
You must not treat outsourcing as mere passing of tasks to an offshore team as it could lead to inefficiency. That is why you need to map out or outline detailed workflows for each task you want to outsource.
You can use this workflow to check against areas of opportunity and error to help assess the quality of your outsourced team's work. 
2. Zoom in on safety
Outsourcing does not mean lax safety of your data and information. In order to make sure that your data is protected at all times, only partner with an outsourcing provider with ISO 27001-certification. Also look at other safety certifications such as GDPR and HIPAA. 
3. Prioritize quality
Thoroughness and efficiency is what makes back office outsourcing an effective tool to improve your business operations. That is why you need to capitalize on quality audit, especially for critical and financially sensitive processes.
4. Intelligent automation
Depending on your chosen service package, AI-driven processes are included on the service your outsourcing provider can give. That is why you need to set your goals and objectives first hand before looking for a third-party provider to enhance your back office operations.
Magellan Solutions For Your
Back Office Outsourcing
Needs
We have 18 years in the service and we continuously provide excellent back office support to business from a lot of industry verticals.
Magellan Solutions capitalizes on our ability to provide excellent and experienced staff to optimize your back office. Our infrastructure supports AI-driven and process automation to ensure we can provide faster turnaround time on top of quality and efficiency.
We are ISO 27001-certified and compliant with GDPR and HIPAA. This is our assurance that we protect your data and information at best.
Contact us today and get the best optimization on your back office operations. Fill up the form below!
TALK TO US!
Contact us today for more information.