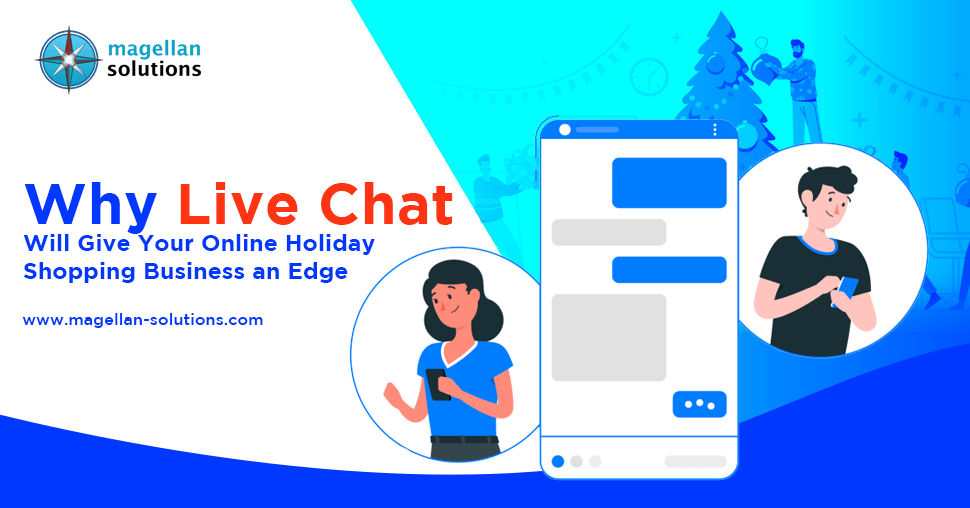 Why Live Chat Will Give Your Online Holiday Shopping Business an Edge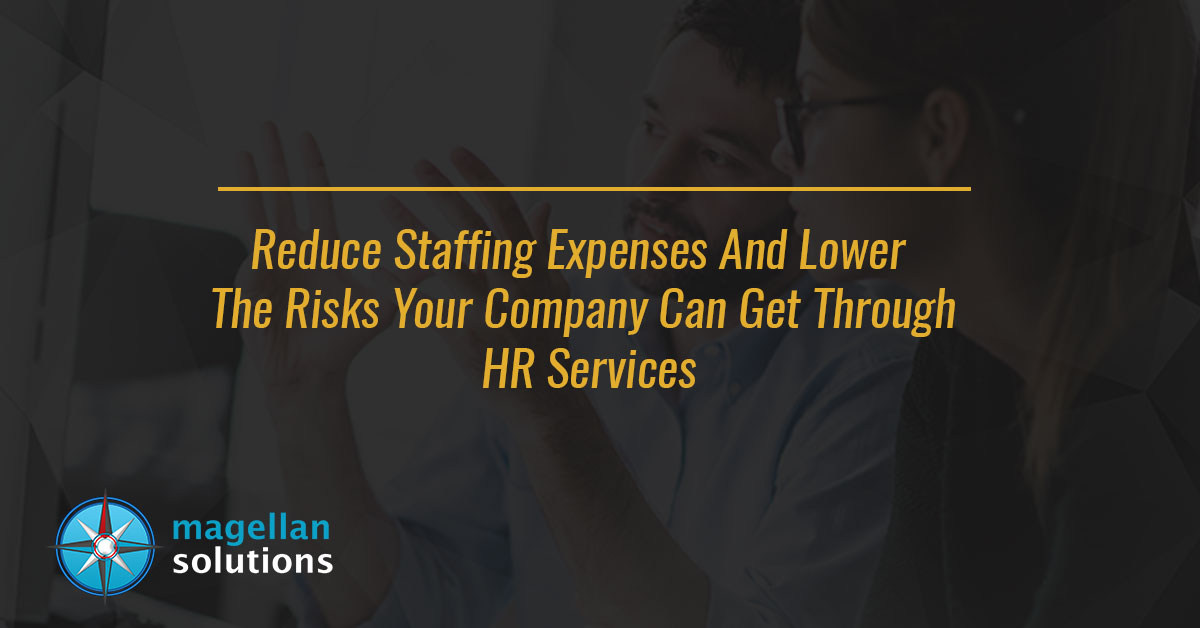 Reduce Risk and Expense with HR BPO
Call Centers Vs. BPO Philippines
The terms BPO and call center are used interchangeably most of the time, but there is a difference. A BPO Company performs back-office tasks of any business like customer support or accounting functions. Meanwhile, a call center company handles just telephone calls.
Here at Magellan Solutions, we are not just a call center. As one of the leading BPO companies in the Philippines, we specialize in managing all your back-office services. Finally, assemble a team to handle all your incoming phone calls. All this we can offer 24/7. But due to COVID-19, there was an immediate change in our office environment. But we assure you that this will not affect the quality of our services.
There is a 50-50 ratio of on-site and work-from-home setup. Work-from-home employees have accommodations that are on par with the office station.
Some do not have the initial necessities for a work-from-home setup. Thus the company will be taking full responsibility to cater to their essentials.
Companies allow their agents to lease work apparatus.
In line with this, clients can rest assured that they are not charged any extra fees.
What Is Outbound Telemarketing Services Call Center?
Phone-based representatives in charge of telemarketing, raising brand recognition, and selling goods to prospective clients are known as telemarketers. Due to the COVID-19 pandemic, people are staying at home, which is an excellent opportunity for you to reach out and inform them about your company's products and services.
The process of leasing competent resources from third-party providers is known as outsourcing. There are numerous advantages to outsourcing, including a reduction of 70% in overhead costs, eliminating concerns regarding employees' equipment, internet, benefits, and other benefits, as well as improved job allocation.
Outsourcing your telemarketing staff allows you to save money while maintaining the high quality of your distant teams' work and their output. In top outsourcing destinations such as the Philippines, call center staff are held to an extremely high level – the country isn't known as the "Call Center Capital of the World" for nothing.
Conversely, the issue is determining whether or not these company suppliers are a good fit for you. The prospect of selecting from more than 700 alternatives can be intimidating, so here's a guide to remind you of the characteristics to look for when outsourcing your telemarketing team to a call center.
Importance Of Outbound Telemarketing
Telemarketing is frequently utilized to develop positive relationships with customers and generate prospects.
This sort of marketing is carried out through phone calls to increase sales. It was founded by homemakers who realized they could make a nice living by staying home. Later, training was provided to expand this type of marketing.
It is frequently confused with telemarketing, even though both terms seem similar but are entirely distinct. Unlike telemarketing, where telesales representatives close sales over the phone without needing a meeting or appointment, telemarketing representatives must finalize arrangements with potential clients.
Businesses these days use every available platform to sell their firm, products, and services to potential customers. They employ various strategies to increase sales and expand their business, including telemarketing, email marketing, ads, and other methods. Out of all of these methods, telemarketing is the one that is most frequently employed.
Each of the strategies listed above has its advantages and disadvantages. Because of the numerous benefits of telemarketing, it is a significant method of growing company sales. It responds to consumers immediately and does not make them wait for responses. Because of the way we listen to people over the phone, we can make educated guesses about their mood and level of interest.
Although social media and email marketing are more recent, they do not provide immediate responses. It is possible that a corporation left multiple messages over a week, and the potential consumer did not notice any of them.
Telemarketing calls are typically seen as cold calls, and the telemarketing operator may encounter several rejections; nonetheless, they are still more comfortable and relaxed than any other method of telemarketing communication. When it comes to telemarketing, a great deal depends on how well the telemarketer contacts clients and develops their interest in the company.
Why Is Outbound Telemarketing Effective Right Now?
A firm can directly communicate with its current and potential customers through telemarketing. This is very important during the pandemic. It creates a level playing field for businesses of all sizes to compete. Particularly true today that small businesses may already transform their existing phones into a formidable business dialing system by renting a vanity number from reputable platforms, which can be found on the internet.
While it is true that consumers may now acquire all of the answers to whatever questions they may have about a company's product or service through instant messaging and email, most people still prefer to obtain the information they require through phone talks. This is because phone conversations allow people to request a more in-depth explanation of something if they need it.
Telemarketing can also help determine the performance of a company's marketing or sales campaigns if done correctly. This is because telemarketers can call clients directly to collect feedback. It enables a marketing team to assess customer satisfaction or discontent levels, which they can use to better future campaigns and campaigns in general.
Yes, you may utilize email surveys and other digital platforms to collect campaign data, and you should. Although helpful in some cases, similar tactics may not be effective in all situations, mainly if you are targeting an older, non-techie audience. It's possible that they don't even check their email!
While some might argue that many clients are likely to hang up on telemarketers, the truth is that this would not be the case if your reps were adequately trained in telemarketing. For example, by understanding clients' precise criteria, telemarketers can conduct a customer satisfaction survey in a style or way that will appeal to those participating customers.
The Basics Of Magellan Solutions' Outbound Telemarketing Services – Philippines
Our outbound telemarketing service bridges the gap between you and your target markets. Small enterprises use this traditional way to grow their business. This direct interaction has proven effective. It allows telemarketers to ask questions. They also gather feedback. Lastly, they address any problems that may arise.
We have gathered top techniques from our 18 years of outbound calling experience that will guarantee to convert leads into sales:
The Bargaining Approach
This approach makes use of limited-time offers. Prospects feel like they're getting the most value for their money. But you will need proper timing for this. You need to calculate first the best possible adjustments to make a profit. Discounts might end up damaging instead of making the prospect buy from you. 
Presumptive Approach
This is more of positive scripting. The salesperson presumes that the customer wants to purchase a product. This is a little risky as a customer may firmly reject the product. There is a 50/50 chance that the call would become a successful sale.
Needs-Based Selling Approach
This focuses on getting the trust of a prospect before anything else. The agent would first identify the needs of the opportunity before they give the offer. The most needed skills are attentive listening and proper questions from the agent. As a result, it gives you the upper hand in discussing how your solution can benefit the consumer. We don't want prospects to feel interrogated. Thus we assure our sales professional is good at throwing appropriate questions. As a result, they build credibility for your company.
Maximize Your Budget With Outsourcing Contact Center Services in the Philippines
The low operating cost of offshoring to countries does not equal low-quality workers. We always consider the experience of the agent. In line with this, we look into the agreement on the salary budget of the client.
Other Southeast Asian countries offer cost-saving services. But most American companies still prefer the Philippines. This is because of the high mastery of the English language and exposure to Western culture. India also offers cheaper services. But the downside is having heavy accents and idioms that confuse American customers. This is true for both voice and non-voice services.
The Philippines have a skilled workforce and lower call center pricing. It's the main reason why it would be better if you outsource here. It's that simple.
Do You Know How Much You Save With Outbound Telemarketing Services?
We entrepreneurs talk about outbound telemarketing, the first thing that comes into their mind is extrinsic values—tangible items, such as infrastructure and labor costs.
However, there are many things you should know about savings before getting an outsourced telemarketing services provider.
This article will discuss why telemarketing call center intrinsic value is more important than its extrinsic value.
Intrinsic Versus Extrinsic Value in BPOs
When we say intrinsic and extrinsic, we refer to tangible and intangible things that affect business decisions.
Extrinsic refers to all external factors such as money, equipment, and infrastructure. In a nutshell, these are tangible things. Intrinsic value, on the other hand, refers to internal factors such as performance, behavior, and purpose.
Choosing a telemarketing outsourcing services provider is essential to get the best price from many telemarketing firms. To do that, businesses take into careful consideration and examination of these components:
Services Offered

Technology

Number of People

Location

Revenue

Infrastructure

Employees
Whichever company can provide the best offer will most likely be the number one option for SMEs.
However, if we look closely, not everything is about tangible things. Intrinsic attributes of the company matter as well. These are:
Experience

Goal and Objective

Scalability

Adaptability

Flexibility

Fluency

Empathy

Customer Centrality
Intrinsic values come in the form of KPIs and performance benchmarks. Meaning a telemarketing services provider that performs well can help you save more.
However, these are factors that businesses often disregard, but in hindsight, they are crucial to achieving success. 
Additionally, they dictate how much money you can save by getting a BPO partner. 
Want to know what I mean?
How Much Money Are You Saving?
It turns out you are saving more money than you realized.
We have broken down below the internal factors that can help you save precious resources:
Factors (KPIs)

What

Amount You Saved/Lost

Average Handle Time (AHT)

This is the elapsed time between when an agent answers a call and when the agent disconnects with them. 

The

average cost per outbound telemarketing

call in the Philippines is $6/hour, and the average call per agent is around 70.

With a good AHT, you can take in 10 or more calls. I am giving you a savings of $13-14 per agent.

First Call Resolution (FCR)

FCR is the percentage of calls where the agent thoroughly addresses the caller's needs without transferring, escalating, or returning the call.

From the word itself, it means resolving an issue on first contact.

A telemarketing outsourcing company with good FCR helps save time.

In the business world, time means money.

If the average handle time for a customer is 15 minutes on the first call and ten on the second, a repeat call rate of 10% would mean over an hour and a half of extra time and labor used per 100 calls. 

This translates into six fewer customers being handled per 100 customer service calls.

Customer Satisfaction (CSat)

Customer satisfaction scores are typically calculated by conducting customer surveys and obtaining quality assurance measurements at call centers.

It describes how good a company is in serving its customers.

Did you know

acquiring a new customer can cost five times more than retaining one?

If you earn $2,000/annually per customer, if it costs $500 to get them, and if customers have a ten years lifespan, poor service can ultimately cost you $19,500 (2000*10-500).

You can lose up to 95% of potential earnings per customer.

Agent Turnover Rate

Agent Turnover Rate refers to employees who resigned or opted to work for other businesses.

Unfortunately, it isn't easy to pinpoint a precise cost for hiring a new employee. 

However, in a study by the National Association of Colleges and Employers, hiring an employee in a company with 0-500 people costs an average of $7,645.

Society for Human Resource Management states that hiring an employee costs $4,129, with around 42 days to fill a position.
Everything considered…
Telemarketing is an excellent way for BPO firms to attract new clients. Its main idea is to find potential consumers and prepare them for your product or service.
Since telemarketers are very easy to reach and versatile, they can easily be found in many different places worldwide. This makes it possible for business owners to reach their potential with the help of outbound telemarketing services. You can save millions (if not a hundred thousand) of dollars annually. This is only possible if you pay attention to the intrinsic value of your telemarketing service provider.
Measuring call center KPIs before partnering with them is crucial to guarantee typical outsourcing savings. This proven approach invariably leads to positive results and allows for a precise assessment of customer satisfaction and age.
Customer satisfaction, agent effectiveness, and call center efficiency should be the primary goal of any manager looking to improve their business's performance and save money. 
This way, you can assess the amount you can save with an outbound telemarketing services provider. 
Magellan Solutions Can Provide You with Quality Outbound
Telemarketing Services
 Our team of outbound telemarketing services is dedicated to providing a reliable and top-quality service designed to help you achieve your goals.
Magellan Solutions can help you with outbound telemarketing services at a lower cost without compromising quality.
 As a leading provider of call center services for over a decade, we pride ourselves on offering only the highest quality outsourcing services. On top of that, we are an ISO-certified and HIPAA-compliant outsourcing company. We provide a great variety of quality outsourced business solutions.
Contact us and let us discuss your business needs.
TALK TO US!
Contact us today for more information.