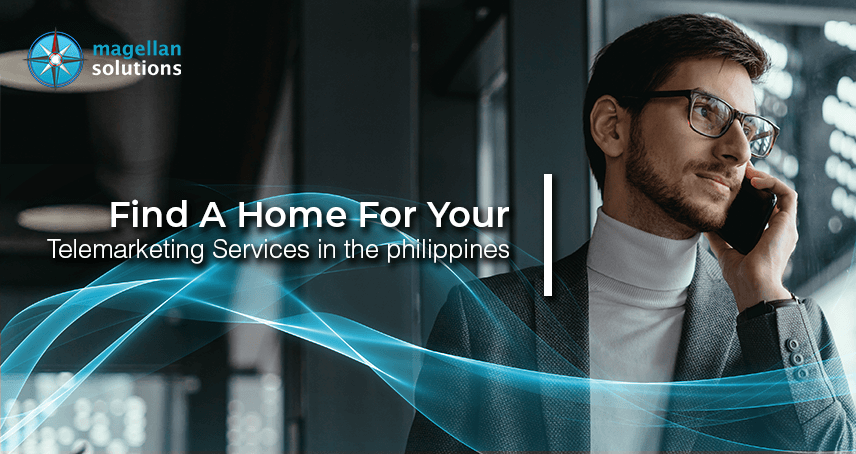 Call Centers vs. BPO
 Philippines
The terms BPO and call center are used interchangeably most of the time but there is a difference.  A BPO Company performs back-office tasks of any business like customer support or accounting functions. Meanwhile, a call center company handles just telephone calls.
Here at Magellan Solutions, we are not just a call center. We are one of the top BPO companies in the Philippines. We can handle all back office services you want to outsource. We can also build a team that would receive your calls. All this we can offer 24/7. But due to COVID-19, there was an immediate change in our office environment. But we assure you that this will not affect the quality of our services.
Currently, there is a 50-50 ratio of on-site and work from home set-up. Work from home employees have accommodations that are on par with the office station.
There are those who do not have the initial necessities for a work-from-home setup. Thus the company will be taking full responsibility to cater to their essentials.
Companies allow their agents to lease work apparatus.
In line with this, clients can rest assured that they are not charged for any extra fees.
The basics of Magellan Solutions'
outbound telemarketing services Philippines
Our outbound telemarketing service bridges the gap between you and your target markets. Small enterprises use this traditional way to grow their business. This direct interaction has proven effective. It allows telemarketers to ask questions. They also gather feedback. Lastly, they address any problems that may arise.
We have gathered top techniques from our 18 years of outbound calling experience that will guarantee in converting leads into sales:
The Bargaining Approach
This approach makes use of limited-time offers. Prospects feel like they're getting the most value for their money. But you will need proper timing for this. You need to calculate first the best possible adjustments to make a profit. Discounts might end up damaging instead of making the prospect buy from you. 
Presumptive Approach
This is more of positive scripting. The salesperson presumes that the customer wants to purchase a product. This is a little risky as a customer may firmly reject the product. This is a 50/50 chance that the call would turn into a successful sale.
Needs-Based Selling Approach
This focuses on getting the trust of a prospect before anything else. The agent would first identify the needs of the prospect before they give the offer. The most needed skills are attentive listening and proper questions from the agent. As a result, it gives you the upper hand in discussing how your solution can benefit the consumer. We don't want prospects to feel interrogated. Thus we assure our sales professional is good at throwing appropriate questions. As a result, they build credibility for your company.
Maximize your budget with outsourcing
contact center services Philippines
The low operating cost in offshoring to countries  does not equal low-quality workers. We always consider the experience of the agent. In line with this, we look into the agreement on the salary budget of the client.
There are other Southeast Asian countries that offer cost-saving services. But most American companies still prefer the Philippines. This is because of the high mastery of the English language and exposure to Western culture. India also offers cheaper services. But the downside is having heavy accents and idioms that confuse American customers.  This is true for both voice and non-voice services.
The Philippines have a skilled workforce and lower call center pricing. It's the main reason why it would be better if you outsource here. It's that simple.
Contact us now, and we will discuss with you how we can help your business succeed. Complete the contact form below and talk to us for free!
TALK TO US!
Contact us today for more information.