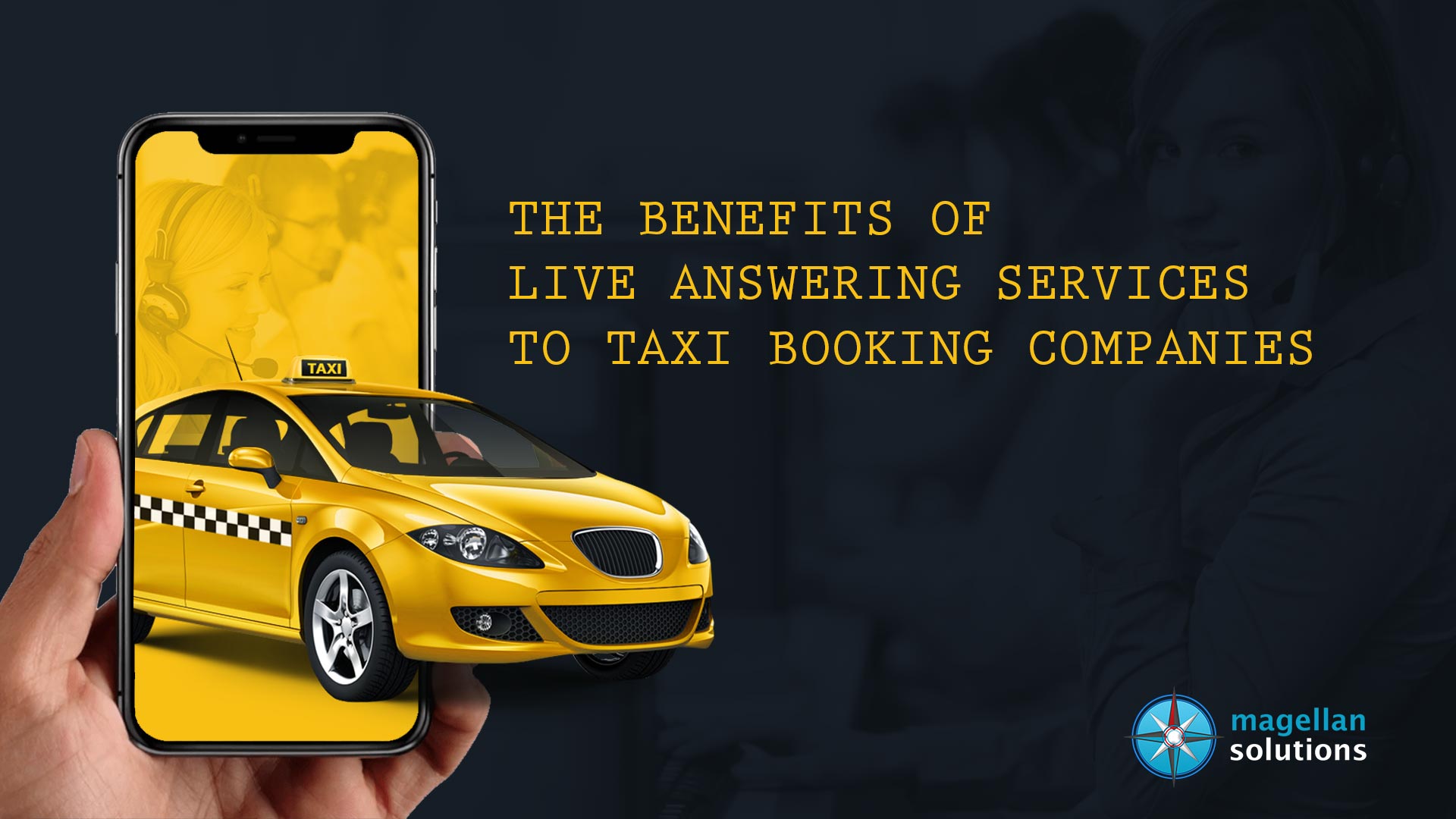 Live answering services are not really that unusual these days, especially that we are already in the age of the Internet. However, to offer live chat or telephone answering services to small businesses is a different story on its own.
Meanwhile, there's a rapid change in the transportation sector. Back in the day, never in anybody's wildest dreams would anybody believe that there will come a time when we can hail a cab using our smartphones. People from that era may even ask us what a smartphone is.
So what are we driving at here? We are saying that both live answering services and taxi-booking companies are a thing now because of the emergence of the Internet. Developing at breakneck speeds, companies are scrambling just to keep up and stay ahead.
In this post, we will quickly examine what a live answering service does, what a transport company is, and what benefits can the former offer to the latter.
What does a live answering service do?
By definition, it is where a business firm employs a telephone answering service that processes incoming calls. Based on customer instructions, the answering service firm will take the messages and deliver them accordingly. The main point of this is that real humans are the ones who process these calls.
Aside from processing calls, these companies can:
    Relay urgent calls to fellow personnel.
    Screen calls in order to filter out non-urgent and sometimes unnecessary calls.
    Provide an offsite "front office staff" which is more affordable than your client company to hire their own on-site personnel.
    Handles occasional excess traffic.
When choosing a live answering service company, you must determine which firms can offer consistent high-quality service.
Other criteria that you must examine in the company are as follows:
The firm must have a long-term, career-oriented team and each staff receives remuneration in accordance with his or her performance.
It must be fully equipped with the latest technology in telephony.
Finally, it must have precise and consistent operating systems, practices, and procedures — accurate and thorough documentation, precise and meticulous process monitoring, intensive staff training based on scrupulous assessment metrics, and independent customer service teams and quality assurance departments.
With that settled, let us now define what a taxi booking company does.
What is a transport company?
By definition, the transport sector is "a category of companies that provide services moving people, goods, or the infrastructure to do so — an industry group under the industrials stock sector."
The sector encompasses several other industries, such as freight and logistics, airlines, road and rail, marine, and even infrastructure. If we are going to break these down further, we will have railroads, trucking, airport services, highways and rail tracks, marine ports and services, etc.
And let us not forget the means of conveniently moving people from their point of origin to their point of desired destination — the taxi industry.
Imagine, if there's a way where taxi operators can directly receive our complaints. How would it be like if a live chat answering service is integrated into the taxi booking service system? This is surely a good idea to improve the transport industry.
Benefits of a taxi booking service
Let us quickly discuss the benefits that the taxi booking service — and the transport industry as a whole — will reap when they integrate the live answering services in their processes.
We mentioned that companies that offer telephone answering services do:
Process and screen calls, and
Relay urgent calls to fellow personnel.
Another thing that these firms provide is data that can help in improving customer service.
Aside from improved revenues, taxi booking companies can have a higher level of customer confidence and loyalty, enhance the company brand and company image, and a collection of customer feedback. Below is a graph to better understand this: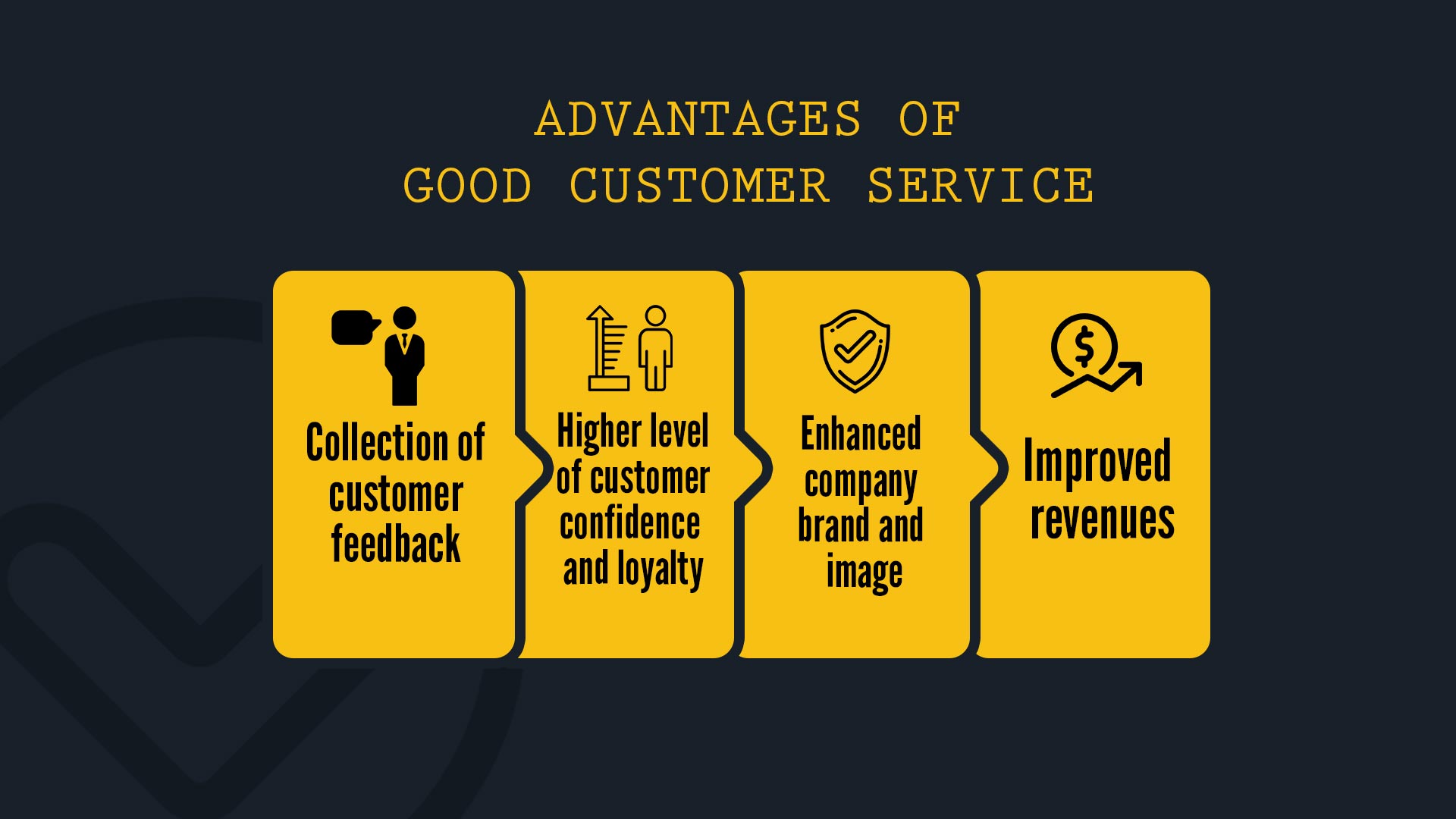 The live chat answering firm or the telephone answering service partner receive the calls from customers in real time. They are the ones who collect the data and analyze them. After they analyzed these and placed in a deck, the partner firm will discuss their findings to their taxi-booking partner.
This is important, especially for the latter because they can have insights that can be beneficial to their company's growth. And if they are proactive in responding to the complaints as presented by their live answering service partner, it is certain that their customers will ride their taxis again.
When that happens your image as a high-quality taxi booking service provider will dramatically improve. After that, the demand of clients for your service will increase as well, thus improving revenue over time.
Live answering service provider
As a taxi operator, you can look into this option of partnering with a live answering service provider. These firms are similar to BPOs and there is an article in our blog that discusses the steps in filtering which company is the best to partner with.
Of course, make sure to include Magellan Solutions in your short-list.
Magellan Solutions provides premium customer service to your clients, intelligent analyses that are easy to understand, and more.
Call our hotline or email us today for details.