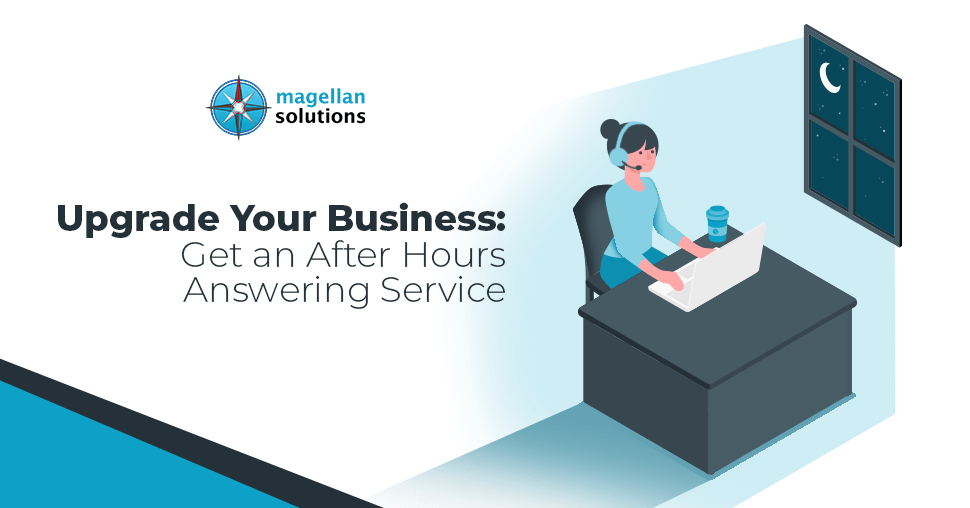 Let's upgrade your business now by getting an After Hours Answering Service!
You're a proud owner of your business. You have poured your heart and sweat into managing it and growing it. You hire the best people as much as you can, and you wake up every day to get a head start.
But one day, you begin to see a decrease in satisfaction. Customers start to complain about the lack of a 24/7 service. And it hassles them since some of them live across the globe or are only available after working hours.
These can be a little irritating sometimes, but it makes sense. People are needy animals, and they need constant attention, or else they walk away.
Yet like any problem, there is a viable solution. An after-hours answering service is a remedy for this one.
An after-hours call center (also known as out of hours call center) handles calls after work hours. They also manage the queries that come in during weekends and holidays. This service can help you increase sales and customer satisfaction. It also helps your resolve issues as soon as it appears.
After Hours Call Answering Service Perks
Well, there are three logical reasons why you should get an out-of-hours call center partner.
Reason

Explanation

Time

There are only 24 hours per day, and who knows what opportunity you are losing if you decided to loathe a little. Besides, you need time for yourself as well. 

Hiring an after-hours call center can help you take care of your business and yourself.

Money

As a business, you want to save that hard-earned cash. Who knows what the future has in store for you? 

So it's natural to use your bank account in the smartest way possible. Why not use it for something that will help give you quality and opportunity to grow?

Outsourcing your after-hours answering service is pretty cheap if we compare it to an on-shore call center

Customer

You are stepping up and upgrading your business because of your customers.

After-hours answering service helps you to deliver an outstanding customer experience. 

This service will allow them to speak to professionals for their needs. Moreover, it gives them the freedom to choose the time and day that is convenient to them.
Here are
more reasons why
you should get an after-hours call center:
It improves observance of Business Appointments

It gives you a much higher revenue generation

It allows your customer to have an open communication with your business

It expedites customer support and request

It provides you and your customer greater peace of mind
When a call center allows you to have all these, it's like upgrading your business to a whole new level.
In summary, an after-hours answering service aims to improve your business procedure. The goal of it is to provide quality service while also saving time and money for your firm.
After Hours Call Center in Manila
Do you think an out of hours call center can help your business?
Let us help you with that!
Magellan Solutions is a global leader in delivering stellar customer experiences. We have 14 years of providing multi-channel experiences, and we are earnest to work with you for the long term.
Contact us today and get a FREE 60-minute consultation. Please fill out the contact form now.
TALK TO US!
Contact us today for more information.