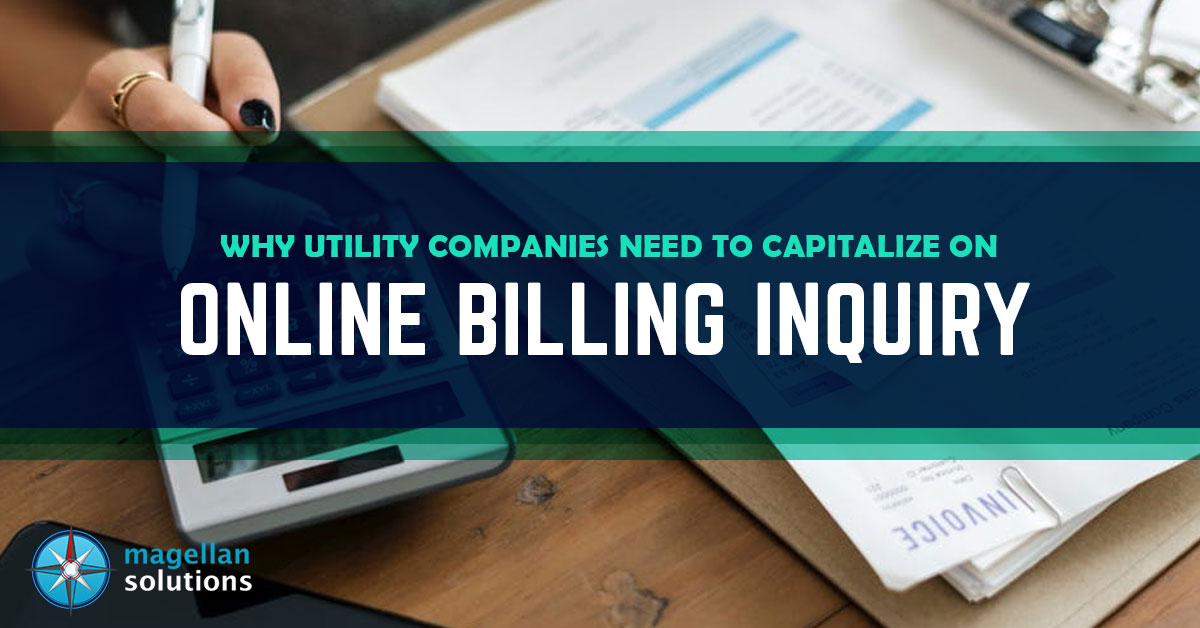 People are always on the go, as the modern world so demands.
And as technology continues to advance, the more they desire to have the world in their hands. Convenience is the new name of the game. Whoever gives them the easiest option to transact, shop, or pay, wins.
This is the reason why utility companies need to integrate online billing inquiry into their websites. It gives their consumers the option of paying their bills and checking it afterward, without going to actual collecting offices.
Is it really necessary?
When people have something important to do, going to the collecting office to check an unusual bill is a huge hassle. It reduces the capacity of the utility company to deliver positive customer experiences because they fail to provide a convenient service.
Aside from convenience, there are also several reasons why utility companies need to capitalize on online billing inquiry, as follows:
Each customer can make an account wherein they can see their payment history, account status, and other essential information 24/7 — lessening the calls and email requests received by utility companies.
Because customers have access to their accounts, an online billing inquiry promotes transparency and trust.
It provides personalized experiences and gives consumers the idea that they have control over their accounts.
The automation of payment and inquiries, where consumers can do basic and average tasks, allows utility companies to focus on other aspects such as the development of better plans to improve customer experience.
It is a smart way to post announcements and advertise other services. In-app advertisements are also free, given that the utility companies already own the platform.
Facilitate streamlined operations between the billing and support departments.
It can also be used as a way to solicit customer feedback and reviews which can help companies see their weak points and improve on it.
A typical online billing platform can usually help consumers do the following:
Change billing address and contact
Verify previous and most recent payments
Check account balance
Report problem with service
Request past invoice
Credit or payment arrangements
And other services unique to the nature of the utility company (electricity, water, gas, etc.)
Service beyond the platform
Integrating an online billing inquiry platform is not enough, though.
Sure, automation can answer consumers' basic questions. But there are still certain tasks that only a human agent can do.
Someone has to take care of complex or tricky questions from customers. Through this assistance, only then can consumers know that the utility company is really serious in providing excellent customer service.
The acceptable response time for customer service requests, according to research, is an hour. Pretty overwhelming? It is, but it is what consumers expect. That's also one of the reasons why an online billing inquiry is important. It helps filter basic questions with the complicated ones, allowing customer service representatives to know what to prioritize.
For consumers, fast response time is the most important element of customer service regardless of their inquiry, the CMO Council found out.
Online billing inquiry outsourcing
If the number of inquiries seems too much for the utility company, they can outsource it instead. By doing so, they can cut a significant amount of working hours spent on answering inquiries. Another good thing about it is the fact that they can save money because services from offshore locations are cheaper. Dedicated agents will receive all inquiries which means they can answer queries immediately, making consumers delighted.
The world is rapidly changing. And those who cannot adapt to it will likely lose.
Are you considering to integrate online billing to your processes? Contact us now to see how we can help.
TALK TO US!
Contact us today for more information.