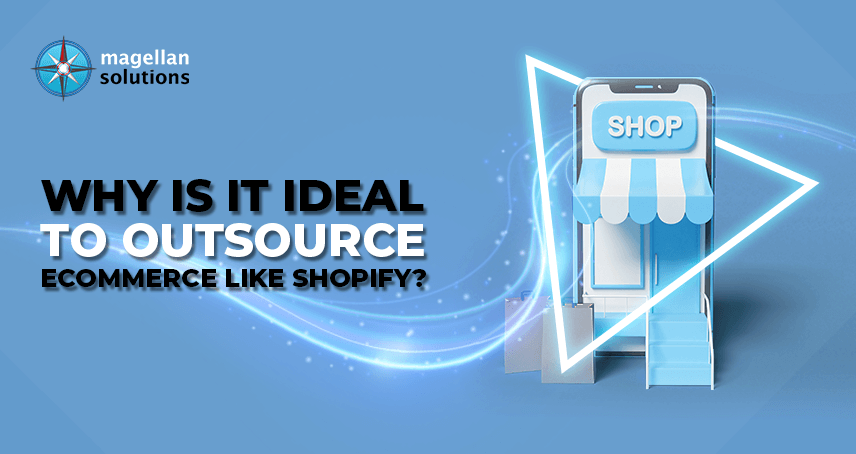 Best
ecommerce full outsourcing
platforms
You have to be design savvy and an expert in programming. These jobs are better left with the experts. After all, this is where customers will make their orders. You want to make sure that their experience is a positive one.
In addition, you need to figure out the best eCommerce platform for your business.
Because of the pandemic, eCommerce seems to be in a pretty good spot. Shoppers that can't go outside turn instead to online platforms.
Wix 
Squarespace
Site optimization

Marketing campaign

Emails
Magento
IT developers

Accounting

Content management 

Customer support

Marketing

Payments

Security

Reporting
WooCommerce
Payment transactions

Shipping

Marketing

Accounting
Shopify -Platform for online stores and retail point-of-sale systems.
Chat support

Order tracking

Sending of invoice
Choose Magellan Solutions to
outsource customer service shopify
As successful as Shopify already is, they are still bound to encounter the limits of what they can do just by themselves. That's why we want to get to know the company's objectives. Then we can move forward and create a tailor-made logistical solution. With this, Magellan Solutions puts customers first. Our fulfillment processes are a guaranteed perfect match. We always meet the needs and expectations of both consumers and clients.
Have you decided to outsource ecommerce development? Be sure to hire a competent team of designers and developers who can easily tweak your site.
Magellan Solutions offer the following for your websites:
Images and Artwork
Graphic Design – Designs brand identity and makes you stand out.
Product Photography –  Visually appealing images receives a positive response
Marketing Support
SEO – This allows your site to rank in the pages of Google using keyword phrases.
SEM (PPC) – These types of ads are located on the top, bottom and side portions of the web page.
SMM – Using social media can help generate leads for your online store.
Email – The use of automated tools equip you with the necessary data. 
Copy and Content Creation
Content Marketing – Create valuable content with effective delivery results. This also brings SEO-know-how while incorporating Google practices.
Copywriting – Expect to generate exposure, leads, and sales. This includes product titles and descriptions, as well as email and newsletter content.
Administrative Tasks
Data Entry – It includes adding and deleting products from the inventory. This is also where you update product details, photos, etc.
Inventory management – Monitor and update supply availability.
Order Processing – Includes invoicing, order entry, and shipment.
Financial Duties
Bookkeeping – Reviewed by those who have a steady background and understanding of the financial aspect.
Accounting and Payroll – Includes handling the different taxes. Best left to those who can review and keep things in order.
Magellan Solutions
webshop outsourcing
set up in the midst of Covid-19
Our employees are both office-based and an at-home workforce. Both provide call center staffing models.
Even from an at-home setup, we still see to it that the agents promote quality work by monitoring their task progress.
Our agents provide you with the best experience of eCommerce customer service outsourcing. They create a team of competent designers and developers who can easily tweak your site. As a result, we assure you that we provide the best feedbacks from customer experiences with you.
Fill up the form below and be a successful e-commerce entrepreneur today!