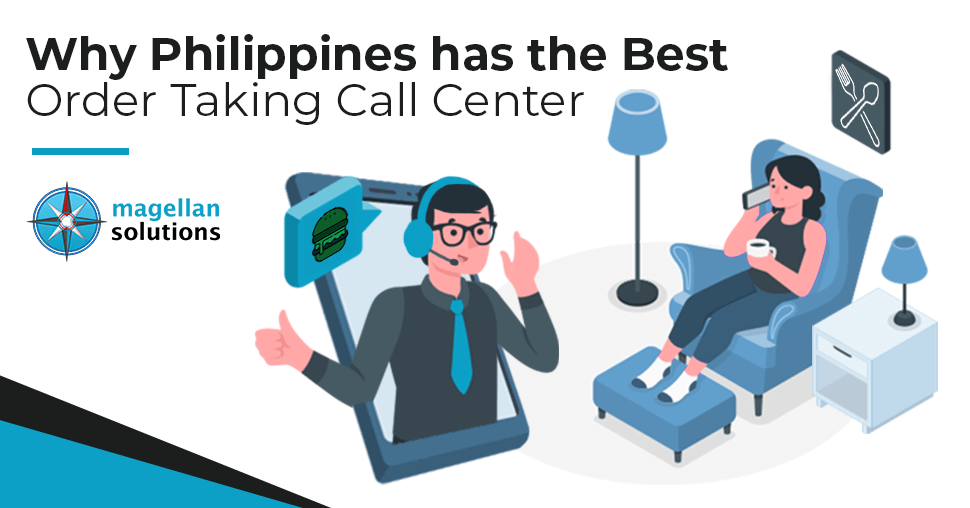 Are you considering getting an order taking call center? Why not outsource it to the Philippines?
When we say order-taking, we mean the service of recording down customer's orders. Although it sounds so effortless when we define it, it's actually a very complicated task.
You have to consider many things, and you need to have a laser focus on details. Inform the customer about the product. And help them make a wise decision.
Order taking call centers are a valuable asset to have. For one, it helps you free up your precious time. You don't need to discuss with your customers the detail of the order one-by-one because your agents can do it for you.
Though like any other business, you need to have an efficient employee to make things work. Settling for a mediocre "agent" is not a good idea. What you need is someone welcoming, smart, focused, and pleasing. But where will you get someone like that?
Here, in the Philippines.
Order Taking Answering Service
in the Philippines
Believe it or not, the Philippines is the top call center in the world.
It is because of many things such as cost and location. But the real asset of the country is none other than its people.
They say that you can put a Filipino in the BPO industry, and they will excel. Other companies seek them because of the amount of training and education they have.
Here is more reason why you need a Filipino to help you with your call center needs:
Cultural flexibility
Did I mention that you can place them anywhere, and they will give you their 100%? Since most Filipinos are open-minded individuals, they have no problem communicating with people. May it be foreigners, tourists or Filipinos as well, they can adjust with ease.
History also shaped this characteristic of Filipinos. Since the country is once a colony of westerners, adapting with them is easy.
These are super beneficial for foreign businesses. If you want someone that can talk to any race, Filipinos are your best choice!
Language skills
If you are reading articles like this for a long time, you might be aware that Pinoys are great English speakers. Plus, they speak a neutral tone, which is neat to accommodate any race and descent.
Aside from these, the Philippines is also home to plenty of multilingual professionals. You can request any language that you would like to your call center partner, and they will have it for you!
Agreeable personality
If you know someone who is a Filipino, then you might agree with me.
Pinoys are natural in building relationships. This characteristic roots from Filipinos' love for their families. And since they have to work with one another, they develop an agreeable personality.
These will work like magic once you get yourself a Filipino agent. They can help you convince your customer to buy or make better decisions. They can also help build a good relationship with your business.
Are You Looking for
Inbound Order Taking Services
?
If you are looking for a Filipino agent to help you with your order taking services, we are your best choice!
Magellan Solutions is a global leader in delivering excellent customer experiences. We have 14 years of experience providing multi-channel services. And we are earnest to work with you for the long term.
Contact us today and get a FREE 60-minute consultation. Please fill out the contact form now.
TALK TO US!
Contact us today for more information.