Call Center Outsourcing Services
As the leading provider of call center services outsourcing for SMEs, we understand your need to stay connected with your customers 24/7. Whether you require inbound or outbound services, we have you covered. Our customized contact center outsourcing solutions are tailored exclusively to your business, making us the best choice for your needs.
Why Do You Need Call Center Outsourcing Services?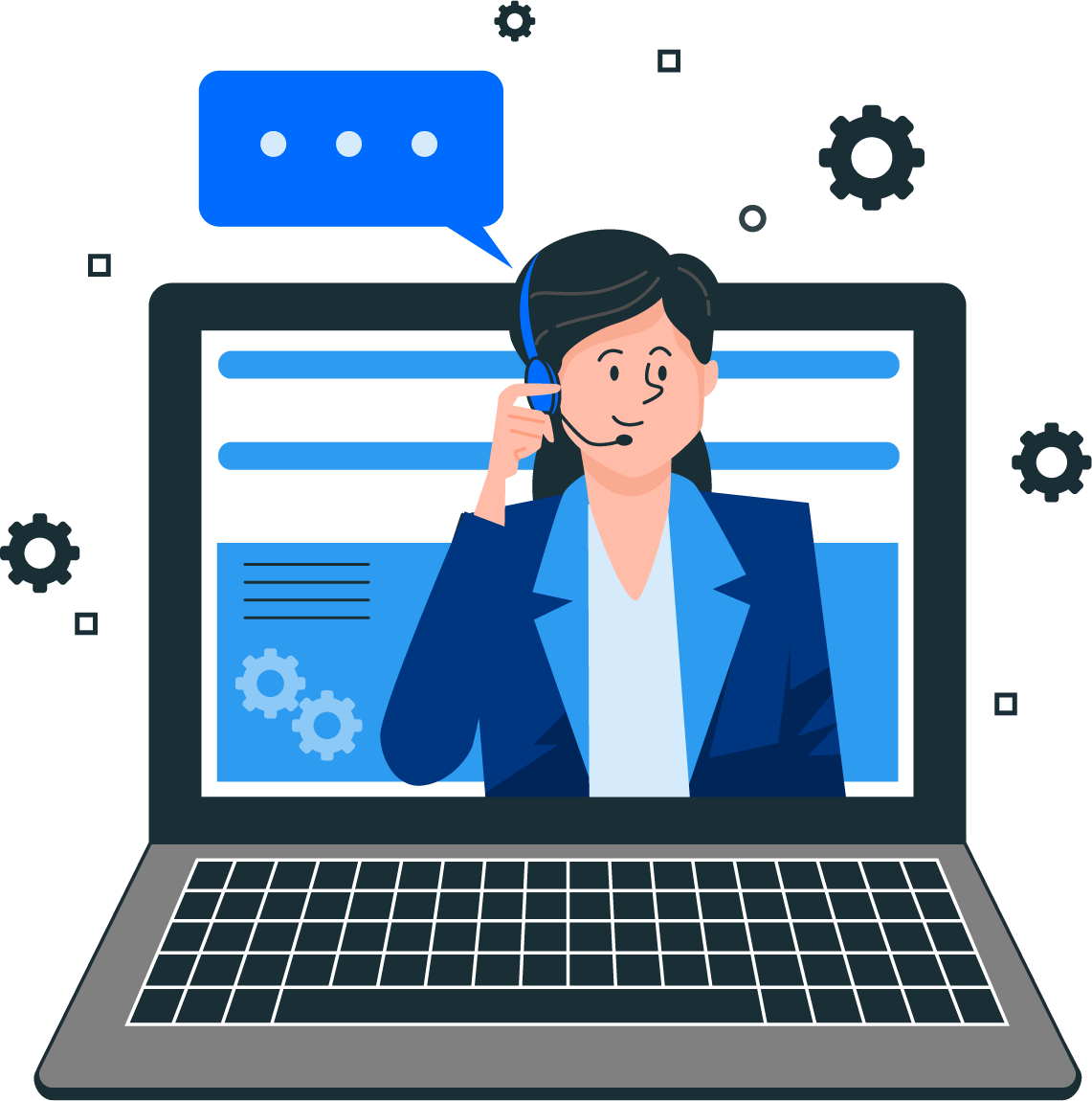 We understand the importance of client satisfaction and retention. Let us share the burden and assist you.
With our call center and help desk outsourcing services, we ensure professional handling of customer calls. From customer support to technical assistance and order-taking, we cover it all.
No calls will go unanswered, and customer issues will be swiftly resolved. Our goal is efficient customer relations management, eliminating wasted time.
Your search for the perfect call center outsourcing partner ends here. As a dedicated contact center outsourcing company, we prioritize improving your CRM and CSAT scores.
We adapt to your specific needs and deliver excellent call center and help desk outsourcing services to drive positive business outcomes. Expect nothing less than excellence from us.
Partner with a first-class SME-focused Call Center Outsourcing Services Provider in the Philippines for your business today!
Our Current Benchmarks For Call Center Outsourcing Services
United States, Australia, Europe, and Asia
Industries We Provide Our Call Center Services
Insurance, Real estate, Travel, Healthcare, Legal, Retail, Telecommunications, Education, Food, Manufacturing, Hospitality
Flexible Pricing Option for SMEs
We accept packaged, results-based, and other business models
Our Approach To Call Center Outsourcing Services
Business management and operations improvement should be on top of your list. While you do so, we can handle matters that involve your customers. Whatever call center services you have in mind, name it, we got it!
Whatever you may need, our call center outsourcing solutions can promise one thing. Deliver excellent services. Aside from being the best-outsourced contact center for SMEs and flexible pricing, we provide the following value propositions:
We hire call center agents, whether for inbound calling or outbound calling, who are experts in everything they do and can exceed your expectations
We provide call center services that we know can address and solve your existing problems with regard to your CRM
We monitor performance to improve your CSAT score and meet our KPIs and benchmarks
Set up your customer relations management in its best shape once you partner with one of the US call center outsourcing companies like Magellan Solutions.
It is quite a challenge to keep your business line open with ready-to-answer live agents. Never let such an issue cripple your business. Maintain your business integrity and keep your customers informed they can reach you whenever they deem fit.
Leniency would be the death of your business. Fill up your sales funnel through our proactive telemarketing services and lead generation techniques. Connect with customers who are ready to make a purchase or avail of your service.
After-sales services should never be a problem for you and your customers. Nurture your customers with stellar customer service in place. No unnatural communication, just pure human-to-human conversation. Available 24/7, 7 days a week, 365 days a year.
Call Center Services Pricing
We tailor our prices based on your desired services and project timeline delivery. One thing we can assure you, we are transparent when it comes to pricing. We know you value every penny spent and so are we. The only promise we give is to provide excellent services, no matter what the cost.
As a startup business, we understand your pain in juggling between managing your business and handling your customers to keep them coming. Make sure you address customers' needs in whatever channels they reach you. This service enables you to max out this connection. Place a live agent whom customers can talk to. Be it for your website, e-commerce sites, and social media. Just reserve your energy to expand your business and let us answer customers in real-time. No room for delays.
Cover Every Touchpoints You Can Think Of, Customer-Related. Let Call Center Outsourcing Services Maximize Your Full Potential When Handling Your CRM. No Disparity, Only Transparency!
When customers are involved, everything becomes a priority, at least for us. Leave customers matter to us. We can cover things imaginable for you. Inbound call center or outbound call center or simply the mix of the two? Fret not! Our business development team can customize the call center services you need. Let us work our maximum potential, together!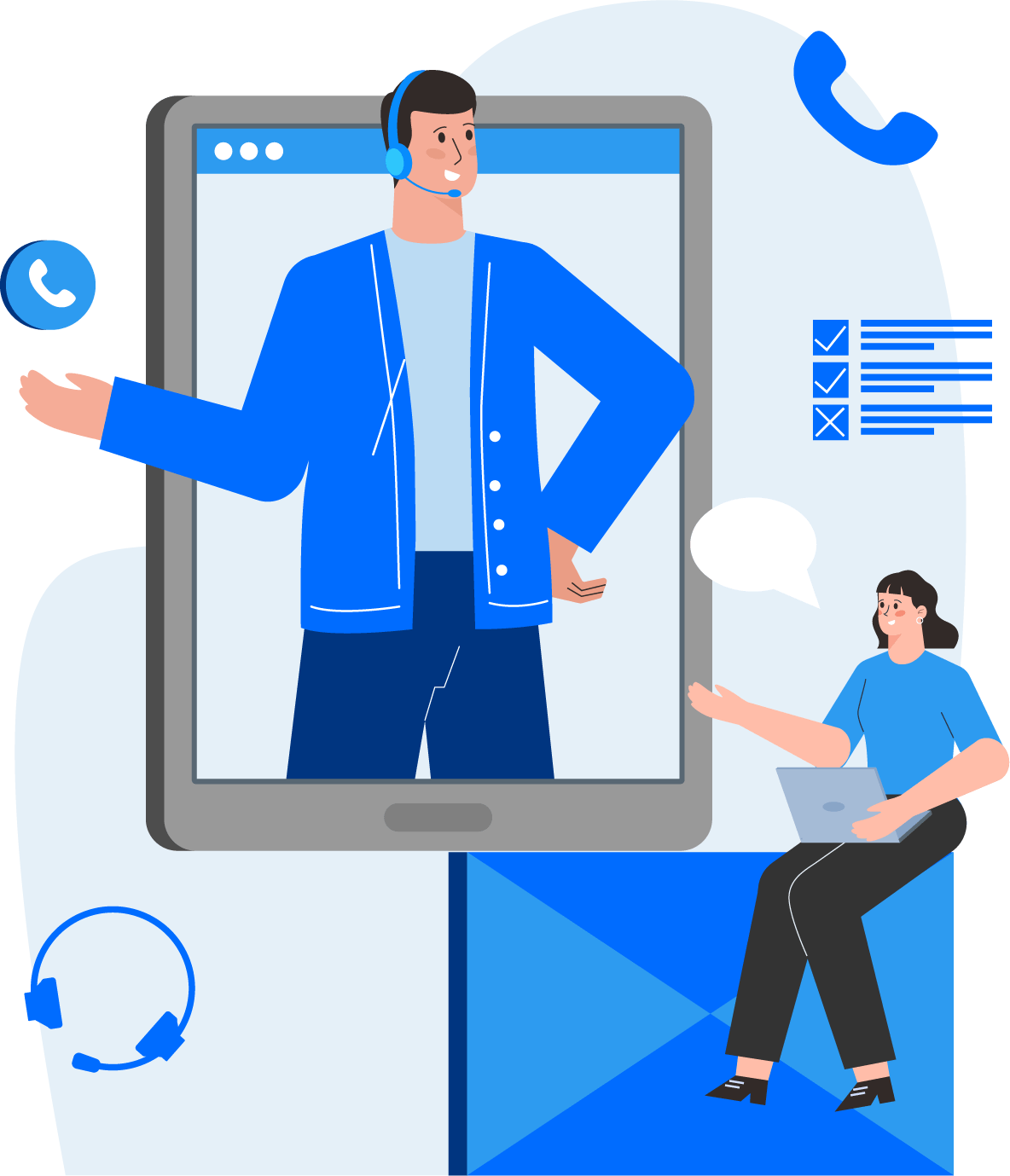 Best Value Call Center Outsourcing Services
Get valuable ROI with the help of our skilled agents and hands-on leaders. We take pride in the value we bring to our clients. It's a fact we are the best value call center for SMEs ever.
Custom-Fit Infrastructure
We ensure your agents are equipped with the most efficient technology and conducive facilities. Resulting in better customer service.
Value Generating Onboarding Process
We integrate a proactive approach in preparing the onboarding of your campaign to guarantee success. Give us a few weeks to make it happen for you.
We use top-of-the-line technology to increase the accuracy & efficiency of our telemarketers when making calls. We integrate with commercial to bespoke CRMs to take calls.
24/7 Call Center Services
Our efficient and strategic call center shifting procedures ensure that we can cater to businesses from different time zones.
Regular Quality Assurance And Monitoring Procedures
Our dedicated quality assurance team regularly checks call quality and agent performance.
What Is Call Center Outsourcing Services
Call center outsourcing vendors handle customer management and relations. This helps you improve your connection with an existing customer or to go after prospects to make a sale. The best call center for SMEs like us offers two types of call center services: inbound call center and outbound call center. For a call center answering service setup, this covers multiple channels to ensure customers can reach the business in whatever way possible.
For the types of call center such as inbound contact center services, you can hire live agents that has expertise in handling customers whether for inquiries or to provide customer support. For outbound contact center services, we can go after your prospective customers and ensure your sales funnel is full to improve ROI.
We can tailor fit services as you desire to ensure both are working to your advantage.
Once you partner with us, you can reap the benefits of outsourcing call center services such as streamlined customer handling processes, access to talented customer care representatives, and access to the latest CRM infrastructure.
For cost reduction, our outsourced call center pricing is based on the types of services you want to avail of and the length of project delivery. We are transparent in whatever we do, you are assured you will get the best value for money when you work with us.
How To Outsource Call Center?
Good research is the best foundation for successful call center outsourcing. Also to set your pre-determined requirements is a must. This is to ensure you do not get lost along the way while searching for the best call center outsourcing services partner.
In your research process, you can shortlist call center service providers if they align with your business ethics and values. It's a good practice to ask for their industry experience, industries they have worked with, their benchmarks and KPIs, and overall performance when they provide the service you want. You can zoom in on their business portfolio with previous or current clients with the same business model as you are.
The rule of thumb is, that a good call center outsourcing provider can offer you transparency and clarity as you negotiate with them. Open and clear communication from the get-go until the launch of your call center system. Also, watch out for support and quality assurance while your contact center is running if it can meet your set standards.
What Are Call Center Services?
Call center services in general are divided into two types: inbound call center and outbound call center. Depending on your needs, it can fall into either of these two or a combination.
For the Inbound Call Center, you can avail of services such as customer support, technical support, answering services, order-taking services, reservations services, and multilingual support.
For Outbound Call Center, there are services you can outsource such as telesales, telemarketing, appointment setting, collection, and medical reminders.
How Much Does A Call Center Service Cost?
The cost of outsourcing this service varies depending on the project delivery timeline. In some countries like the US and Canada, this service may cost businesses $20–30 per hour. But, for businesses that want to maximize their cost-efficiency, they may outsource to developing markets like the Philippines.
Also, the price may be subject to change depending on the costs of the service pricing. Here are the other factors that determine the cost:
The length of time of the contract
The level of expertise of the software developer hired
Existing laws set by the government on the services you request
The location of your business
Other extra services
How To Find A Call Center?
For a business to find a call center, searching online is the best way to do so. However, to make sure you only get the best and what works for you, you should take into account the following factors:
Excellence in infrastructure and technology. Businesses must choose a partner that has reliable hardware, software, and systems. Their outsourcing partner should also have up-to-date technology to ensure their operation can run smoothly. Compatibility in culture and management. Businesses should also consider the alignment of their values and work ethics with their outsourcing partner. This is because finding a partner that understands a business at all levels results in positive outcomes. Competence of outsourced talents. Businesses must hire a partner that has the technical knowledge and project competence they need. Competence translates to high-quality services and may affect how needs and expectations can be met. Attractive call center pricing. Businesses should get more value for their money. Hence, it's important to partner with service providers that can offer high-quality services at a fraction of the cost.
Cover All Your CRM Requirements With Call Center Outsourcing Services
Unable to answer customer needs on their preferred channels? Turned away customers due to useless automated response? Diminishing client lists and failure to close deals and reach your sales quota? Never let these challenges affect your business and simply outsource the call center services you need. Let us set it up for you, as simple as ABC!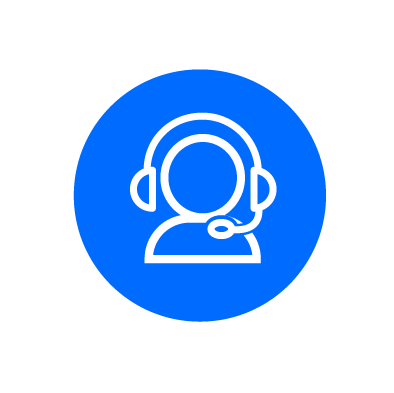 Let's talk objectively about your desired call center services
When we say we are flexible and adaptable to your needs, we mean it. You can avail of services you currently need and just expand when you deem fit. We can customize our services in accordance with your specifications. No matter what you desire, we can deliver.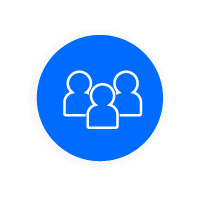 Tell us the inbound or outbound agent you think suits your business
Whether for inbound calling or outbound calling, we can provide you with the right live agents to do your desired tasks. Our customer support representatives will ensure every inbound call is handled properly. For your outbound calling, we have talented agents to make sure conversations with your prospective customers are pleasant and informative. Encourage them to connect with your business through a successful transaction.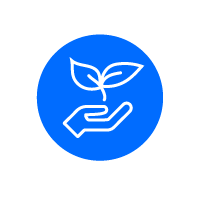 After we help scale your business, let's explore further.
Consider our partnership one of your useful strategies for managing your business. As we grow together, we can enhance each other's core strengths and eliminate weaknesses. Let's share the ultimate goal: peak success!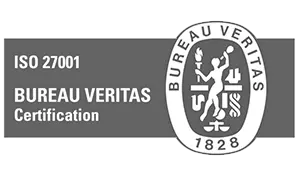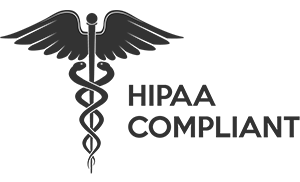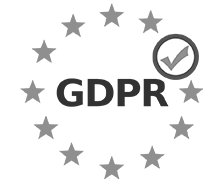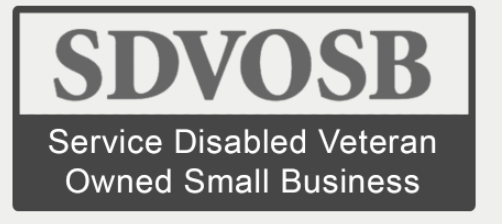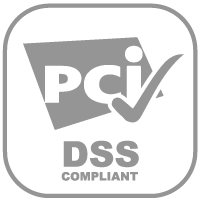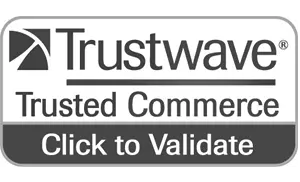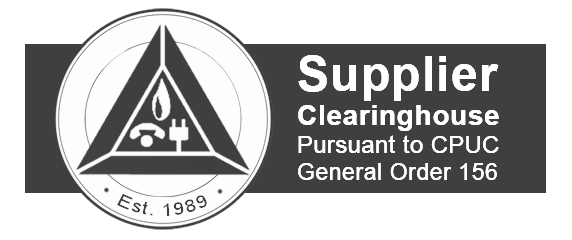 Call us for a FREE CONSULTATION
Toll Free: 1 800 371 6224        US: +1 650 204 3191        UK: +44 8082 803 175,        AU: +61 1800 247 724
Call us for a FREE CONSULTATION
Toll Free: 1 800 371 6224        US: +1 650 204 3191       
UK: +44 8082 803 175,        AU: +61 1800 247 724
July 27, 2023
81% of companies that deliver strong customer service outperform their competition. Whether you work in the HVAC industry, the medical industry, the plumbing industry, or
[…]
July 24, 2023
Why getting your HR outsourcing services from the Philippines is cost-effective for SMEs Hiring executives passionate about repetitive and tedious human resources tasks is often
[…]
July 23, 2023
One of the significant challenges of law firms is having an intake service that connects with clients at any time of day or night. Client
[…]
Contact us today for a free 60-min consultation
Thinking about outsourcing? Send us a message for a free 60-min consultation.
We'll read it and set up a call ASAP!
These are services that provide business assistance in handling incoming and outgoing customer phone calls. Call center services take charge of business functions including but not limited to keeping track of calls, listening to customers' inquiries, taking orders and reservations, and even selling products or services over the telephone. The most successful businesses that outsource to reach both existing and potential customers include Online stores, Mail-order organizations, Telemarketing firms, and Tech companies—outsource these services. Today, call center services have expanded to a wide range of industries such as healthcare, legal and financial services, consulting services, and business process outsourcing.