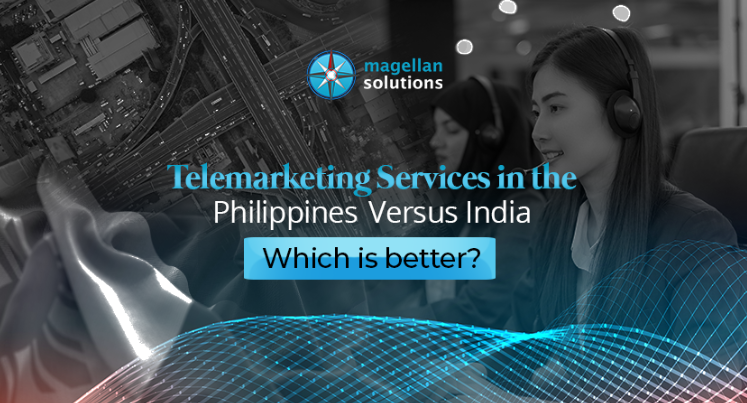 Philippines vs India: Who Is The Best Telemarketer?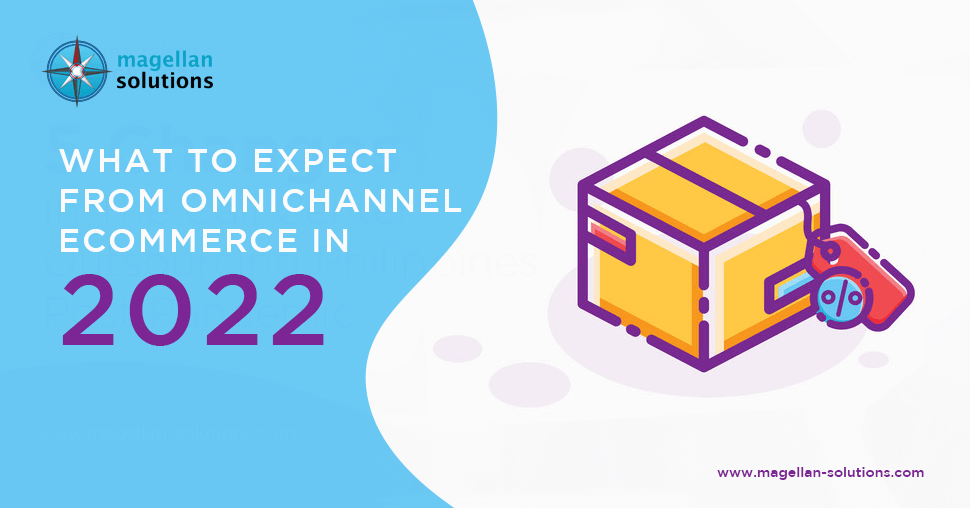 What To Expect From Omnichannel E-commerce in 2022
Navigating the future with
multilingual call center services
With the world becoming a global marketplace, businesses can expand boundlessly like never before. However, barriers like language need to be eliminated to take advantage of this scenario.
Bill Gates once admitted that his biggest regret in life was that he could speak only one language. That says a lot about how the world in the last few years has moved away from English to other languages. Technology makes this possible. 
The human element cannot be replaced by technology yet. Even though many technical issues are constantly solved, the problem of the language barrier continues to exist. This can be avoided with the support of reputed multilingual call center companies.
We offer all possible languages and dialects as the top
multilingual call center company
in the Philippines
Non-English-speaking customers constitute about 54.1% of the United States. They are severely hampered by the lack of support in their native language. As a result, end up getting support in English, a language they aren't familiar with. In most cases, the multilingual call center support either tries to manage help through a colleague or utilizes free online translation services.
Magellan Solutions help you achieve your business goals as a multilingual call center in the Philippines, whether you're expanding into a target market with a foreign language or you need help interpreting a foreign language in your existing customer base.
Having a hard time deciding which customer service languages should you prioritize to gain the biggest benefits? We listed down 11 languages and their dialects that we are offering for almost 2 decades:
The importance of Mandarin and Cantonese could be estimated by the fact that apart from being the native language of 980 million people, there are more than 1000 million people worldwide who understand this language. 
Though most Chinese speakers happen to be in China, it's projected of becoming the leading economy by 2050. Thus, it makes Chinese one of the most important languages in the world. It is also one of the fastest-growing global languages. Chinese have a share of 13% of the total Internet GDP. This share is slated to improve further to 17% at the expense of English.
2. Arabic
Arabic is the official language of 22 countries. The language also religiously binds most of the population of this region. Because of this, it has a combined GDP of $ US 600 billion. 
The Middle East is one of the most preferred markets for most businesses given their affluent customers. Arab consumers show a clear predilection to talk in Arabic. Hence, call center outsourcing companies have seen an unprecedented demand for native Arabic call center services.
African languages are some of the fastest-growing languages spoken in the United States. Approximately 150,000 people in America speak Somali. Minneapolis, Seattle, San Diego, and Columbus, Ohio, contain the largest concentrations of Somalis in the U.S. The Minneapolis area alone has around 74,000 people who speak Somali.
Swahili is the most popular African language spoken in the United States. It's understandable why the 2020 U.S. Census will, for the first time, highlight five African languages in their forms (including Swahili). Swahili comes mostly from the African nations of Tanzania, Uganda, and Kenya.  
Amharic is the principal language of Ethiopia. The largest pockets of Amharic speakers live in Washington DC, New York City, Seattle, Dallas-Fort Worth, and Columbus, Ohio. Although exact numbers are hard to determine, the highest estimated figure is around 460,000 ethnic Ethiopians living in the United States, making it an important language for BPO services.
Kirundi is spoken by around 9 million people worldwide, and it comes from the nations of  Burundi, Tanzania, and the Democratic Republic of Congo. 
Kinyarwanda is closely related to Kirundi. It is the native language spoken in Rwanda. Around 12 million people speak this language. 
3. Hindi and Bengali
Along with Chinese other Asian languages like Hindi, Bengali, and Urdu are also becoming popular. These aren't only spoken In India but also in Pakistan and Bangladesh. 
Hindi is the official language of India, which is the seventh-largest economy in the world. More than 650 million people either speak Hindi as their first language or use it frequently. 
Similarly, Bengali is the main language of Bangladesh and the state of West Bengal in India. Overall, there are 265 million people who speak and use it as their first or second language.
Spanish happens to be the main language in more than 20 countries, most of which are from Latin America. At the same time, Spanish is also one of the widely spoken languages of the US, a country having a 30% Hispanic population. 
Besides the US, some of the fastest economies in South America are namely Argentina, Cuba, Mexico, and Paraguay. Spanish call center services have always been in demand but it is expected to increase shortly.
French, traditionally the language of love, is one of the most popular languages. There are 75 million native speakers in France. But the language transcends much beyond the country of its origin where another 370 million people speak this beautiful language. 
France is the sixth-largest economy. Its capital, Paris, being the cultural hotspot of the world gives a lot of momentum to the French language. French is also popular in the former French colonies in Africa like Cameron, Chad, Congo, Burundi, etc.
Most residents of Quebec in Canada speak French, and French is one of the two official languages of Canada. It makes sense for American companies who deal with Canadian firms or customers to have BPO services utilizing bilingual interpreters.
French consumers take pride in their language and prefer talking to a French call center agent when they call the customer service of a business.
German isn't only the official language of Germany. But it is one of the most important languages in Europe. Other than Germany, it is widely spoken in Switzerland, Denmark, Austria, and Belgium. 
German sounds are rather serious and imposing. Thus, it truly represents the German psyche of dominating world trade. Since the use of English in Germany is limited, if you want to do business in Germany, German call center services are indispensable.
7. Russian
Russia has the largest base of Internet users in the whole of Europe. That makes it the haven for the e-commerce and advertisement business. 
As per the CSA's survey, almost, 80% of Russian-speaking customers prefer to make purchases in their native languages. Its status as the official language encompasses 38 territories.
Russia isn't far in affluence from other rich countries. But unlike their counterparts in wealthy countries, they aren't very fluent in English. Hence, if anyone is looking to do business with a Russian or someone from a Russian-speaking country, knowledge of the Russian language becomes essential, and hence, offering Russian call center services is important.
8. Portuguese
Portuguese, spoken by 250 million people worldwide, is the official language of Brazil, the ninth-largest economy in the world. Portuguese may not be as popular as Spanish. But according to the CSA, it'll soon move ahead of Italian, becoming the ninth most important language with almost 5% of the internet audience. 
Around 1.25 million people speak Portuguese in the United States, and it's the sixth-most spoken language in the world with around 215 million native speakers. Portuguese is also one of the fastest-growing languages in the world.
The largest concentration of Portuguese speakers doesn't live in Portugal. They live in Brazil, where Brazilian Portuguese is the official language. 
The largest concentration of native Portuguese speakers in the United States is in Massachusetts, where this group makes up the state's largest linguistic minority. BPO for multilingual support is vital for a large population of Portuguese speakers who settled in the northeastern United States.
Portuguese Creole originated in Cape Verde, a group of islands forming their own country off the northwestern coast of Africa around  375 miles west of Senegal in the Atlantic Ocean.  
Korean is spoken by 80 million speakers worldwide. It is the sixteenth most popular language in the world and the official language of North as well as South Korea. The rise of the Korean language and Korean call center services is directly proportional to the rise of Korea as a leading economic power.
10. Dutch
There are 25 million people who speak this language in Belgium, the Caribbean islands of Aruba, Suriname, and Sint Maarten. It is also one of the official languages of the European Union and constitutes 5% of its population. It is also easier to learn for those who speak English. 
The Dutch language shares thousands of cognate words in English and German. Since there aren't too many Dutch speakers, offering Dutch call center services in-house is not easy, and hence, outsourcing to Multilingual call center companies makes more sense.
11. English
Of course, when it comes to business communication, the English language must be your top choice. 
Tapping the world's most powerful economies including the United States, United Kingdom, Canada, and Australia would require you to learn English. Plus, it's widely considered a dominant international language. So there's a big chance that non-native speakers in many parts of the world are also familiar with English, possibly learning it as their second tongue.
List of Available In-Demand Languages in Magellan
To make it easier on you, here is a table showing the common languages and its target market:
| | | |
| --- | --- | --- |
| Magellan Solutions Multilingual call center provider | Language Services | Market Target |
| Chinese (Mandarin and Cantonese) Call Center | English & Chinese Bilingual, English & Mandarin & Cantonese trilingual | Greater China Region and overseas-Chinese communities |
| English Call Center | English | United States, Canada, United Kingdom, Australia, Singapore, etc. |
| Spanish Call Center | Spanish & English Bilingual, Spanish & German Bilingual, Spanish & Italian Bilingual, Spanish & French Bilingual, Spanish & Dutch Bilingual, Spanish & Russian Bilingual | United States, Mexico, Spain, South America, and Central America |
| French Call Center | French & English Bilingual, French & Spanish Bilingual, French & Russian Bilingual | France, Canada |
| Russian Call Center | Russian & English Bilingual, Russian & Italian Bilingual, Russian & Romanian Bilingual | Russia, Belarus, Kazakhstan, Kyrgyzstan, Armenia, Azerbaijan, Estonia, Georgia, Latvia, Lithuania, Moldova, Tajikistan, Turkmenistan, Uzbekistan, Ukraine, Poland, East Germany, Czech Republic, Macedonia, Serbia, Slovakia, and Latvia Wait. |
| Korean Call Center | Korean & English Bilingual, Korean & Chinese Bilingual, Korean & Japanese Bilingual | Korean, American Korean community, Canadian Korean community, European Korean community |
| Japanese Call Center | Japanese, Japanese & English Bilingual | Japan |
| Indonesian Call Center | Indonesian & English Bilingual, Indonesian & Chinese Bilingual, Indonesian & Malaysian Bilingual | Indonesia |
| Malay Call Center | English & Malaysian Bilingual, English & Mandarin & Cantonese trilingual, Malaysian & Mandarin & Cantonese trilingual | Malaysia |
| Vietnamese Call Center | Vietnamese & English Bilingual, Vietnamese & Chinese Bilingual, Vietnamese & French Bilingual | Vietnamese, American Vietnamese Community |
| Thai Call Center | Thai | Thailand |
| Portuguese Call Center | Brazilian & Portugal Bilingual, Portuguese & English Bilingual, Portuguese & Spanish Bilingual | Brazil, Portugal, Angola, Mozambique, Guinea-Bissau, Timor-Leste, Guinea-Bissau, Macau, Cape Verde, Sao Tome and Principe, and thousands of Portuguese-speaking immigrants around the world. |
| Arabic Call Center | Arabic; Arabic & English Bilingual; Arabic & French Bilingual; Arabic & French & English Multilingual; Arabic & German & English Multilingual | Saudi Arabia, Yemen, the United Arab Emirates, Oman, Kuwait, Bahrain, Qatar, Iraq, Syria, Jordan, Lebanon, Palestine, Egypt, Sudan, Libya, Tunisia, Mauritania, Algeria, and Morocco are among West Asia, middle eastern and African |
Industries that opt for a
multilingual virtual call center
Are you wondering whether all companies must be multilingual in terms of customer support? Well, being a multilingual organization has its own set of benefits. 
Accommodating Different Customers
No two customers behave the exact way. People of different nationalities have even more differentiating traits. Some customers are good-natured while some tend to get angry fast. Some customers prefer a long chat where they like to properly explain what the problem is and some directly want to speak to the supervisor. 
It is no secret that people who speak the same language understand each other better. At the end of the day, when the customer feels heard and treated properly, he is a happy customer who will come back with more business. Since a business aims to have a booming clientele, multilingual call centers play a crucial role in building that base.
The Target Audience Expands
The first sign of a flourishing business is when it starts to expand by leaps and bounds. When the telephone answering service can communicate with people who speak different languages, it means they can reach more people. 
An increased customer base means higher income for the company.
A common language has the power of connecting two people. Chances are more that when a stranger talks to the customer in his language, the customer instantly becomes comfortable. Comfort and convenience are two factors that make a customer loyal to a brand. 
With multilingual telecalling agents, getting loyal customers becomes easier.
Multilingual call centers understand that their customers may be calling from anywhere in the world and that includes people from varying time zones as well. This is why they are available to respond to customer queries via different channels. 
This is another characteristic trait in a company that makes the customer want to return.
If one is aiming to acquire a variety of people, from different countries, then being a multilingual call center company with a customer support team adept in all relevant foreign languages is recommended.
However, if one plans to be limited to a specific area and target a really specific clientele, then preferring bilingual customer support is recommended.
Industries that can benefit from multilingual call centers:
eCommerce Industry
One of the major industries that engage the entire world, and every common man, is the industry of online retail or online shopping. People from all over the world buy things from companies located across the globe. It helps when the online retail company prefers the support of a multilingual call center then, it becomes possibly easier for people who are fluent in languages other than English, to communicate their problems to the concerned support desk agents.
Healthcare Industry
Today, people from different parts of the world have relocated to different countries. For example, in the United States, the population is an amalgamation of people from different regions of the world. Owing to this fact, hospitals and nursing homes need to have multilingual experts who can accommodate people who speak languages like French, Spanish, Chinese, German, Arabic, etc. This way, the organization can attend to the questions that people have and make them feel comfortable by resolving their queries.
Finance Industry
The finance sector brings people from all around the world together. When the objective is to give a safe and secure environment to a customer where he feels understood, the organization needs to provide support in their language. This ensures effective communication and that is key to a successful working relationship. Good understanding leads to well-formulated policies that benefit both parties involved.
Tourism Industry
Often considered to be a rapidly flourishing industry, hospitality and tourism require multilingual call center support because of the varying clientele that it aims to attract. Tourists can be people from anywhere in the world and this is why it is crucial to have people who can communicate with entertain tourists who speak different languages.
Transport Industry
The transport industry is also growing. To cater to people of different nationalities, who speak different languages, companies like online cabs and those into carpooling services need to get support from a professional multilingual call center. Not only tourists but even the local people heavily depend on such facilities and it is very difficult to communicate with a driver who does not speak the same language. Here, multilingual customer support plays a vital role in the transport industry. It helps to connect service providers and consumers better.
Outsource multilingual call center services
to Magellan Solutions
At Magellan Solutions, we offer a one-stop solution for multilingual call center outsourcing services in over 30 European and Asian languages. We work in more than 170 languages to meet your exact needs when communicating with your target audience or employees who speak foreign languages. 
Our multilingual BPO Philippines services can save you time and money because we can reduce or eliminate the need to hire dedicated staff to handle your multilingual requirements.
We are constantly expanding our multilingual call center services portfolio and including new languages every year. We offer our clients customized solutions based on their varied support needs in different languages. Contact us via the form below to learn more!
TALK TO US!
Contact us today for more information.