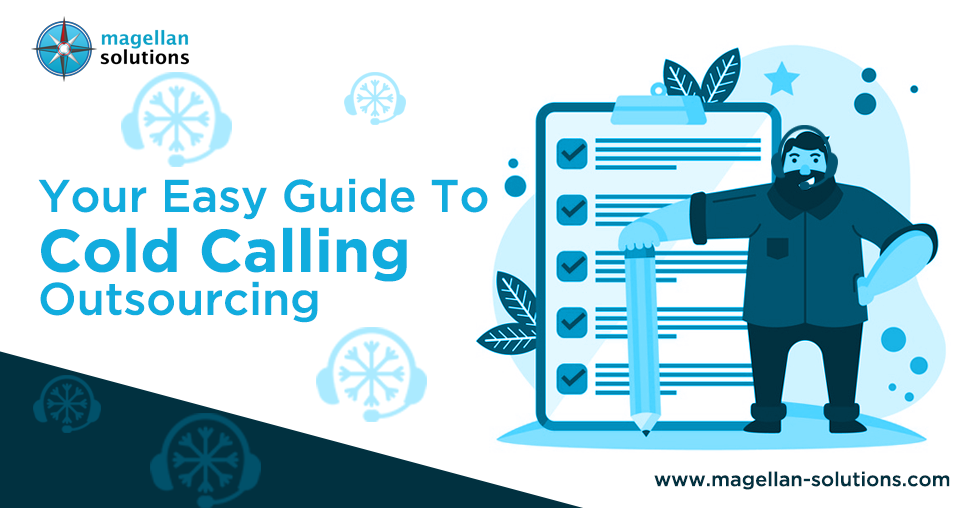 Your Easy Guide to Cold Calling Outsourcing
Who are the Healthcare Leaders?
Are you trying to determine if 3D modeling outsourcing will benefit your business? This guide will help answer some of your questions.
Outsourcing helps in business efficiency and profitability. In the case of 3D Modeling, it allows you to start new projects quickly, without much hassle.
If you want to know more about outsourcing 3D Modeling, read further to find out more about the following:
What is 3D Modeling Outsourcing?
3D Modeling, in a nutshell, is space and dimension rendering.
Using a computer and specific software, we can copy reality through math. 3D modeling outsourcing, on the other hand, is hiring a third-party company to perform your 3D modeling needs.
Many companies outsource 3D modeling services as they find them beneficial to their business. It increases efficiency, improves operations, and allows them to go beyond the basics.
What are the Different 3D Modeling Services Can You Outsource?
There are different types of 3D modeling services. It helps businesses produce various outputs, which we will discuss further as we go on with the topic. Meanwhile, here are some of the 3D modeling services you can outsource:
3D Modeling helps architects and engineers build projects better. This is commonly used for informational purposes. They study the design safety, the level of success, and the whole creativity of a structure through its 3D model.
You can use this service to have a digital model or a 3D-printed version of a building, a house, or any place you want. 
Design your soon-to-release products perfectly by outsourcing 3D product modeling. This service helps ensure its packaging efficiency and overall quality. It allows you to study your effects and improve them.
Does your business belong to the mechanical or industrial sector? If it is, 3D Modeling is necessary. It offers excellent value to manufacturing operations and helps increase organizational profits. 
Benefits of Outsourcing 3D Modeling
Still, having doubts if 3D modeling outsourcing is ideal for your business? Take a better look at the following benefits it could provide:
Helps Increase Profitability
Reducing operational costs can increase profit margin and make a big difference in the success of your business. With 3D modeling outsourcing, pay less than the cost of having an in-house team.
Outsourcing allows you to customize the service based on your needs, such as on a per-project basis, wherein you will only pay when you assign a project to them. 
Through outsourcing, you don't have to worry about the regular payment for space, the salary of your 3D modelers, equipment, and 3D modeling software.*
* For fully-managed and co-managed services only. Computation for staff leasing differs.
Gives You Access to 3D Modeling Professionals
There's no need to train people anymore when you outsource 3D Modeling. No matter the project's complexity or urgency, your hired company will deliver it on time. They have professional 3D artists who will ensure a quick turnaround while providing high-quality output. 
Another thing you can count on is increased productivity. Give them the details of the project and the info then you can already go back to keeping the core areas of your business functioning at top capacity.
Makes the Operations Easier
When you outsource, you get a team of 3D modelers to handle your projects. But it doesn't end there. Outsourcing companies also have project managers to ensure everything comes in handy, especially in delivering projects on time. 
They also have quality assurance officers who will ensure that the outputs meet the guidelines and follow the instructions and details correctly. 
Please focus on the things you need to do without the burden of worrying about the projects with their help.
Provides Access to Advanced Resources
Getting programs, tools, and software required to do 3D Modeling does not stop at purchasing — it must always be up-to-date to keep it functioning well. 
When hiring a third-party company, you don't need to think of simple things like maintaining these, as they have the state-of-the-art resources necessary to do the job.
Be on top of the competition when you partner with a top-of-the-class company that will handle your 3D modeling requirements. Stay in the game with better quality output and service.
Outsourcing companies commonly operate 24/7, allowing you to contact them any time of the day.
Use of 3D Modeling Outsourcing to Different Industries
Undeniably, many industries use 3D Modeling nowadays to boost their businesses. It includes the following: 
Marketing and Advertising
These two industries are just some of the top clients of 3D modelers. They use 3D models for pitch presentations, activations, events, etc. 
To make their clients visualize the plan well during the pitch, they outsource 3D Modeling to create 3D models of the project. Through this, both parties can see the areas to improve the overall concept.
Gather more leads using a digital 3D design or model on your site. 
When purchasing online, consumers view the product design from all angles besides its information. This fact itself says it all. 
To create the ideal packaging, manufacturers study the design process using quality 3D models before officially manufacturing it to ensure the quality.
And if you are wondering why packaging design is essential, it makes a product look more attractive. It adds up to the impression of its quality. 
Even the entertainment industry uses 3D modeling outsourcing for their effects, especially in films. They add a few shots to improve the scenes.
In the healthcare industry, 3D services play a considerable role. Here, they use 3D Modeling for various medical needs, such as prosthetics, medical models, and even tools and equipment. 
3D modeling outsourcing allows this industry to create prediction models. It helps prevent massive harm when environmental disasters happen.
Interior designers use 3D Modeling to check for design harmony before making purchases. This is to ensure a great impression of the overall interior of a place.
Architecture and Engineering
Before settling on a plan, architects and engineers study all angles of the project by developing 3D models and using them to avoid future problems, especially once the construction starts. 
3D Modeling Guide to Outsourcing
3D modeling outsourcing is a great and affordable way for businesses to get a comprehensive visualization of their projects. 
With the broad selection of companies, how do you know which one will be the ideal partner for your business? Let's explore some points to consider when considering outsourcing to ensure you have a great partner.
Research About Different Service Providers
Checking on various 3D modeling outsourcing service providers is a no-brainer. It is essential that before you do this, you already have a list of preferences to look out for. 
Sort out the companies depending on your preferences and take a better look at each. Read reviews, research its market experience, and see if there are case studies about brands outsourcing to it. 
It is also necessary to pay attention to their website. Since they offer remote services, they should have a detailed and user-friendly website. It should include a list of services and provide different customer service channels. 
Take Some Time to Look at Their Portfolio
This ensures that the service provider is skilled, professional, and can meet the standards you are looking for regarding the quality of work. 
Build first impressions by simply browsing their previous works. 
If one of your main goals for outsourcing 3D Modeling and rendering services is cost-saving, this should be a crucial reminder. 
Among the companies you short-listed, don't settle only on the cheapest one — choose the most reasonably priced one. Never compromise the quality of the output for the cost. 
Check the Quality of Their Customer Service
In this scenario, you are the customer. And customers always enjoy hassle-free transactions. Target the one with excellent customer service if you want effective communication and collaboration. 
An excellent 3D modeling outsourcing provider cares about its clients. They should treat customer service as an essential area of their business. 
With highly competitive brands continually aiming to be on top, it is never easy to stay in the game, but outsourced companies will help pull you up. And this guide to 3D modeling outsourcing will be your way of finding the ideal partner for your business.
Are you interested in 3D modeling outsourcing? Contact us! Or fill out the form below.
TALK TO US!
Contact us today for more information.